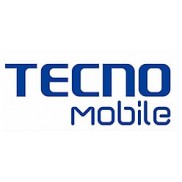 Update: There's a new post on Tecno M3 here.
If you don't earn much or rather won't want to spend much (tuko wengi) on a phone yet you want something smart and competent, here's a phone for you. We're the low-end.
Well, 'most' people have negative views when you mention 'Tecno' especially in the smartphone world but sure thing you'll change your mind once you get to use phones like the Tecno Phantom, Phantom A+, N3, N3s, L3 and my focus today, the M3.
I recently unboxed the M3 (before I destroyed it with certain tweaks) but any way here I will list what really made me love this low end, less costly (better than most) smartphone. The major thing that drew me to this phone is that it operates on Android 4.2 Jelly Bean.
Size, Display and Resolution
Dimensions of 115.3 * 61.2 * 11.9 mm
3.5 inch screen
Capacitive touchscreen
320*480 HVGA Resolution
Memory, Processor and Storage
The phone comes pre-installed with over 20 apps (for those with slow connections) including;
Fruit Ninja and Angry Birds
Facebook, Google+, Instagram, Twitter, LinkedIn, Whatsapp, Mxit
Shazam, Play Music
BBC News, Mpesa Calculator, Flash Share
And so many more all installed in the extra 1.7GB App storage. They can be deleted at will.
The main specs are:
8GB Memory Card included (Phone supports up to 32GB)
4GB ROM with 1.2GB user accessible as USB storage
1.7GB App storage
512MB RAM
1GHz Dual-coreProcessor!
New apps are installed to the SD card at one's will. The 1 GHz Dual-core processor allows you to very efficiently multi-task and switch effectively through many large processes.
Camera
5.0MP Rear Camera (with Flash)
1.2MP Front camera
Photo resolutions of up to 2592×1944 pixels
HDR Pictures with Smile and Face sensors
Some of the photos I've taken are on Instagram @DicksonOtieno.
Network and Connectivity
Dual Sim Card support
3.75G/3G/2G Network
Bluetooth 4.0
AGPS
Bands 900/1800/2100Mhz
M3 has G, Light and Proximity sensors. The sensors all do a good job in ensuring the phone's brightness changes with environment, in changing from portrait to landscape displays and also in blacking out screen during calls.
I tried Skype and wow, except for the "Can you hear me now", the video call was awesome.
The battery capacity sadly is but 1400mAh compared to L3's 2400mAh. It however lasts longer than what you have right now.
The phone accessories are the normal rubber earphones, a charger (which is also USB cable) and a case (or cover for me). It has an assured warranty of 13 months.
You buy the phone and immediately you are able to access all your social connections without having to download apps. For us who can't afford MBs nor have Wi-Fi access, that's something nice!