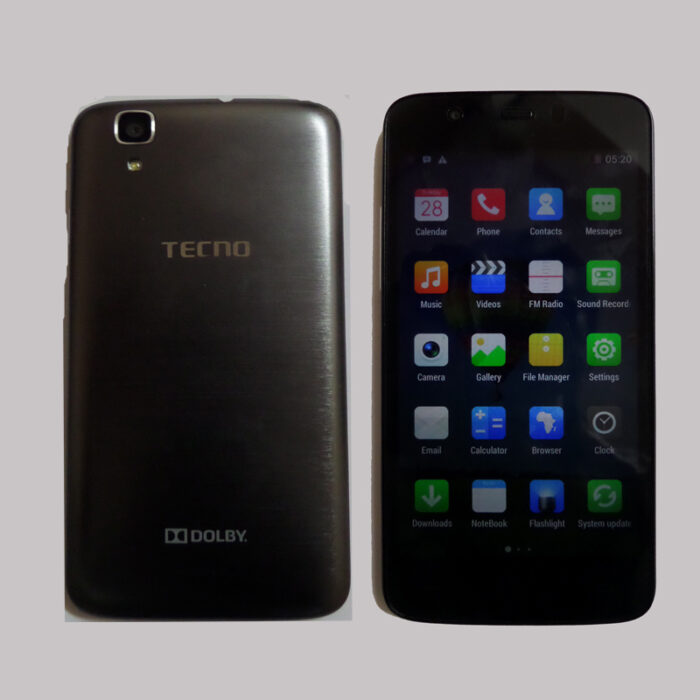 You must first read of the Tecno F6 and see why I have ranked it as the best currently under 20K in Kenya. Just recently it received an update you can read about here.
The F6 is a 4.7inch phone with a 720p display. The H6 is a 4.5inch phone. The H6 display is not HD. The F6 has a pixel density of 317ppi while the H6 has 218ppi. That difference is massive and one can easily see this.
While using the F6 colours are real and brilliant. While using the H6 you'll notice some colours are wrong. Like red appears a bit dull. And white can appear yellowish. So on display, the F6 is the phone that wins.
The F6 has 16GB internal memory while the H6 has 8GB internal. Definitely you know which one you'll pick between the two if it comes to memory.
Both have awful 8MP rear cameras. The front camera of the F6 is an awful 5MP while the front camera on the H6 is 2MP.
The H6 has a 2350mAh battery. The F6 has a 2000mAh battery which is a major drawback. The maximum on heavy usage is 4 to 5hrs screen on time. However, the F6 has a 2300mAh power bank included free of charge.
Both phones have 1GB RAM and run on Android 4.4.2 KitKat. Both have a Quad Core processor clocked at 1.3Ghz.
Both these phones appear on my list of Best Phones under 20K due to their amazing specifications at low costs.