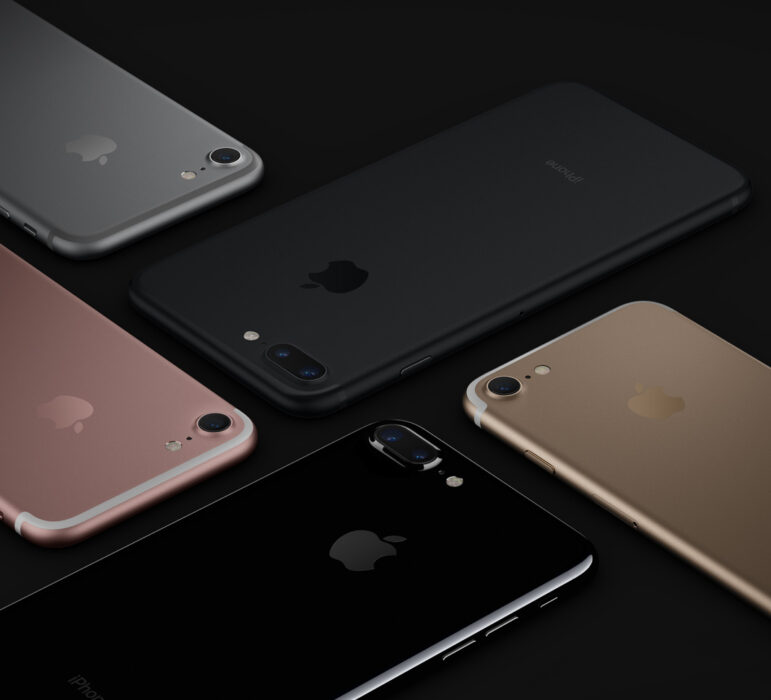 The new iPhone 7 is official. And so is the 7+.
To be straight to the point, the new iPhones are better (as they always say):
They have seriously good cameras, with the iPhone 7+ having two 12MP cameras at the back,
OIS is now supported, and there's Quad LED true-tone flash at the back.
The front camera is 7MP.
Dust and water resistant. The new Apple Watch is completely waterproof.
New powerful chip, better performance and better battery life.
New stereo speaker system and no headphone jack.
You get a dongle for the lightning port to your headphones. And Apple took the chance to launch new bluetooth earphones they are calling Airpods.

They look funny to many people. Like chopped of from normal earphones. But that's far from the point. They sound good according to first reviews online. And they only start playing when you get them in your ears. They can last 5hrs on a single charge, but the compartment in which they are carried in makes them last even 24hrs.
They also cost $159!
That's Ksh. 16000
I had already tweeted that if I had cash I wouldn't waste money getting an expensive Android. I would go for the iPhone 7+ and the new iPad Pro. Because they are way better. It's the honest truth.
But I don't have the cash. And those airpods don't make sense.
$159 can give me an Android phone with 3GB RAM, 16GB internal storage, a seriously packed camera (in terms of megapixels), a 1080p display and 4000mAh plus battery.
So are we going to buy earphones or buy a phone?