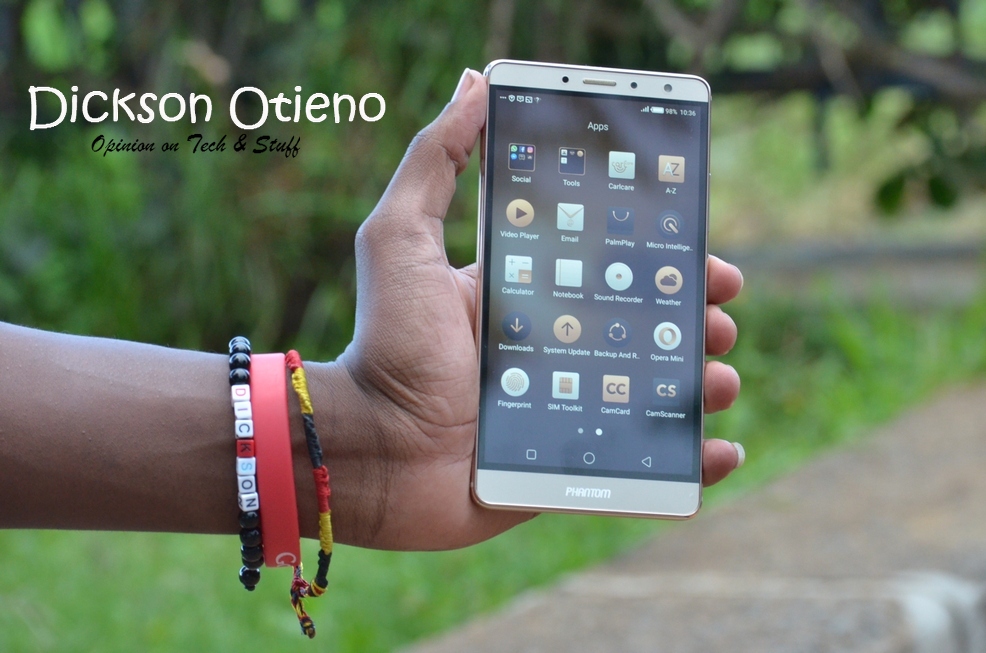 I have a lot of apps. And I actually use them. They are not just on my phone. So to the ones who wanted to know which apps to check out, hope this list helps.
By the way, I am writing about Apple Music soon. I have loved it for the past close to 3 months. Wait for the post before end of next week.
Here's what I have on my phone: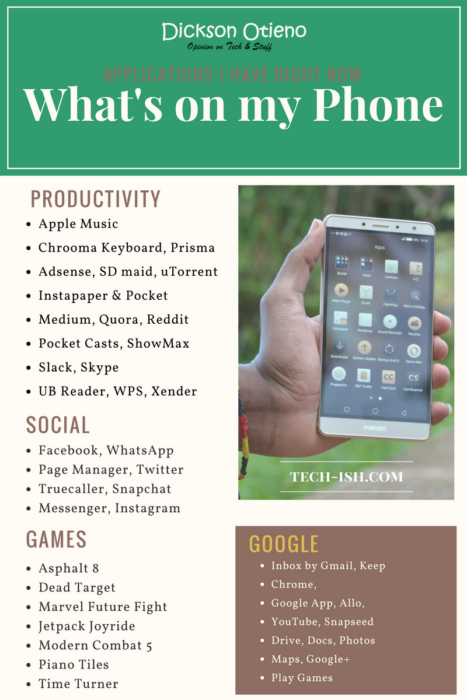 If the infographic is too tiny here's the list
Productivity
Apple Music
Chrooma Keyboard, Prisma
Adsense, SD maid, uTorrent
Instapaper & Pocket
Medium, Quora, Reddit
Pocket Casts, ShowMax
Slack, Skype
UB Reader, WPS, Xender
Social:
Facebook, WhatsApp
Page Manager, Twitter
Truecaller, Snapchat
Messenger, Instagram
Games:
Asphalt 8
Dead Target
Marvel Future Fight
Jetpack Joyride
Modern Combat 5
Piano Tiles
Time Turner
Google Apps:
Inbox by Gmail, Keep
Chrome,
Google App, Allo,
YouTube, Snapseed
Drive, Docs, Photos
Maps, Google+
Play Games
I always have the above apps on whichever device I have as my daily phone.
Which apps do you use?