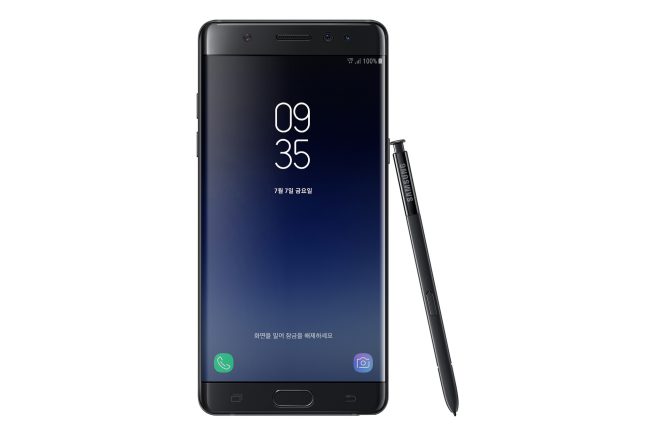 Though this is still only in Korea, there's hope the device will launch in many more countries. Samsung has decided to re-do the Note 7 and there are some minor differences with the all new Note 7 Fan Edition:
Battery has been reduced from 3500 to 3200mAh
Samsung Assistant "Bixby" has been included
No Samsung logo on the front
You get free case and S Pen Plus
Apart from the above minor changes, the Note 7 retains all the specs as were last year:
4GB RAM
64GB base storage
5.7 inch AMOLED display
12MP rear camera
USB-C
Iris scanner
Water resistance
Wireless charging and
Android Nougat
The Note 7 was a major setback for Samsung as they had to recall all the units because some were exploding. The new battery has been thoroughly tested and won't have any issues.
Also, this device is launching just a few weeks before the all new Galaxy Note 8, which is expected to be Samsung's most expensive Galaxy to date.