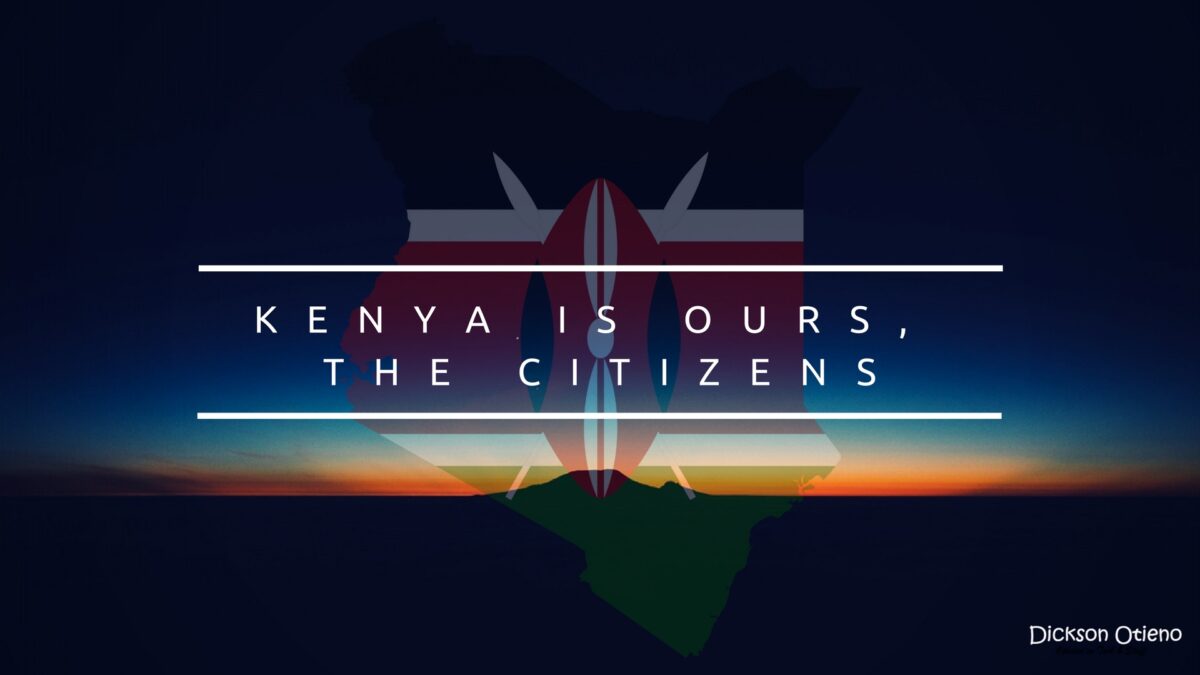 The past days haven't been easy for many Kenyans. Some haven't been sleeping fearing police or gang attacks while some have been mourning deaths of their loved ones. The greatest pain however has been seeing people keep quiet about such brutalities while others saying the dead, the hurt, got what they wanted.
In the 2008 violence, I remember my mum feared, we feared. "Don't go out. Don't dare go out! They may attack us, we can't be sure". At that time, we feared attacks because we are Kikuyu. On the night of August 11th, I was busy calling and asking people if they were safe. People were scared and crying and hoping everything would be fine. This time, we feared attacks because we are Luos. This shit should end already!
I've heard and read comments that have really stressed me out. The worst being from friends, or people I previously called friends. A grown up person said, "let them die, ndio wajue wenye mamlaka". How does such a person pray to a God they believe made all of us?
Okay, if it isn't clear yet, let me make it: 1. People have a right to protest (whoever and from whichever community). 2. In protests there are opportunists who deserve to be arrested (not killed). 3. Police should never use live bullets on demonstrators (explain that young girl who died…). 4. Police should never be used to hurt or maim, raid innocent people's houses. 5. Keeping silent isn't an option when wrong things happen.
Elie Wiesel in 1986 during his Nobel Prize Speech said, "…I swore never to be silent whenever wherever human beings endure suffering and humiliation. We must take sides. Neutrality helps the oppressor, never the victim. Silence encourages the tormentor, never the tormented. Sometimes we must interfere. When human lives are endangered, when human dignity is in jeopardy, national borders and sensitivities become irrelevant. Wherever men and women are persecuted because of their race, religion, or political views, that place must – at that moment – become the center of the universe."
I expect us to be greater patriots than we have acted these past few days. Our centre of the universe should be these places where people were attacked, hurt, beaten up, even killed because of different political views.
Political views shouldn't break us. We can argue, we can vote differently, we can support different leaders, but we are Kenyans. And let's speak out when any Kenyan is oppressed, the same way we celebrate when any Kenyan wins a medal.