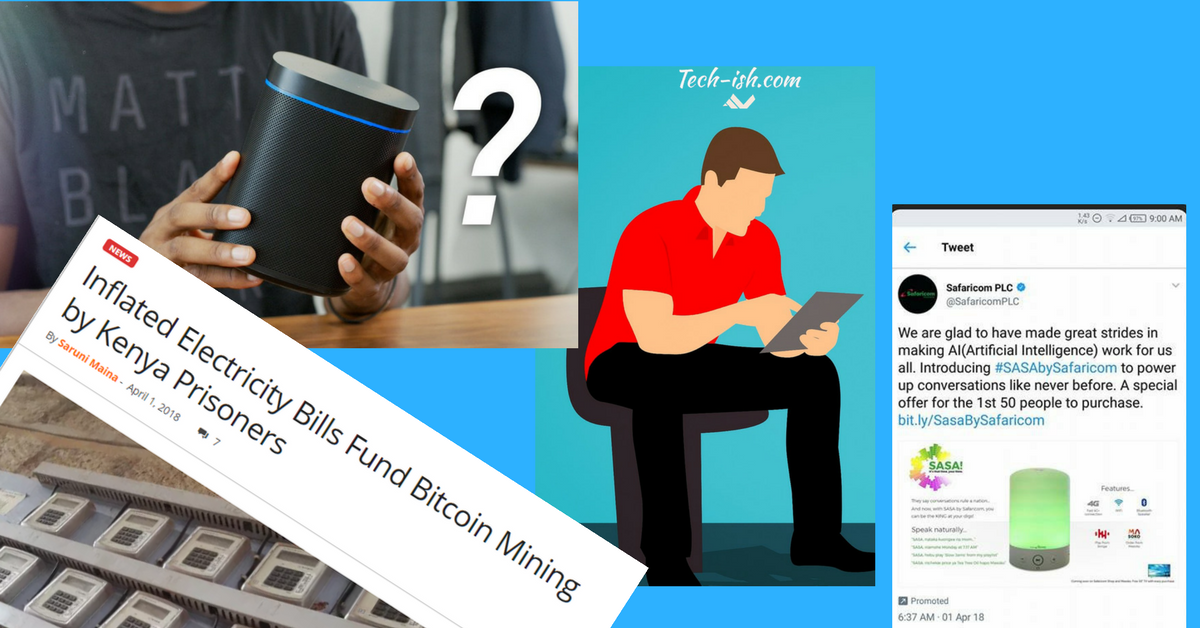 Every year companies and people send out pranks on April 1st in a bid to fool whoever falls for the jokes. The whole thing is meant to be fun, crazy, but also believable so as to make people fall for it.
These are my picks for the best pranks I saw yesterday:
Techweez's Article on Prisoners Mining Bitcoin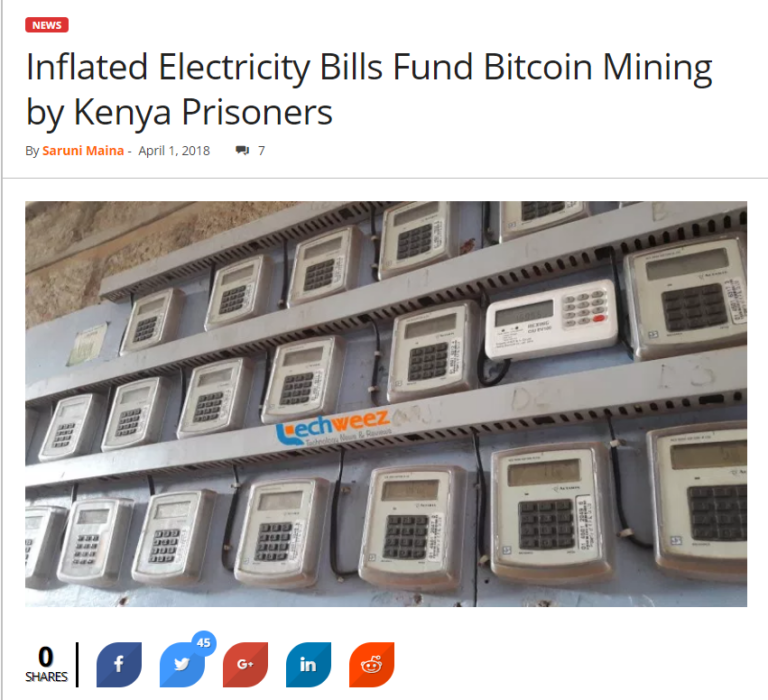 This was downright hilarious. I really laughed. From the heading, to the presentation. Nothing in Kenya right now can come as a surprise. Okay, consider the people who just retweet without opening a post. And then, take that with the fact that there have been major complaints, including an ongoing court case about inflated electricity bills, and add it to the fact that Kenyan prisoners are known for their notoriety with phone call pranks, and then look at just the title of this prank. Pure genius, @aydensaruni. And many people believed it. Read: http://www.techweez.com/2018/04/01/inflated-electricity-bills-fund-bitcoin-mining-kenya-prisoners/
Safaricom's Smart Speaker
Though this has all the obvious giveaways that it was a prank, I loved how soooo many people fell for it. Funniest bit was the blog post that accompanied the announcement.

What the hell hahaha! Whoever orchestrated this prank, including sponsoring the tweet… Wow! Read: https://newsroom.safaricom.co.ke/introducing-sasa-by-safaricom/
MKBHD's Bixby Speaker Exclusive First Look
This was obviously a fool's day prank. It is a tradition. But it was well teased. And in a time where people want smart speakers, you should see the comments sections of people who really believed it was a real gadget. Until it started cussing! Hahaha. Plus the ending of the video was gold!
Snapchat Facebook Filter
You all know how Facebook has been under fire since the Cambridge Analytica story. This was the best way one could troll the company. A filter that shows your new updated profile picture. Liked by your mom, a bot and two others, and in a font that looks Russian. Perfect!
Okay, what are other April Fools' jokes you loved?