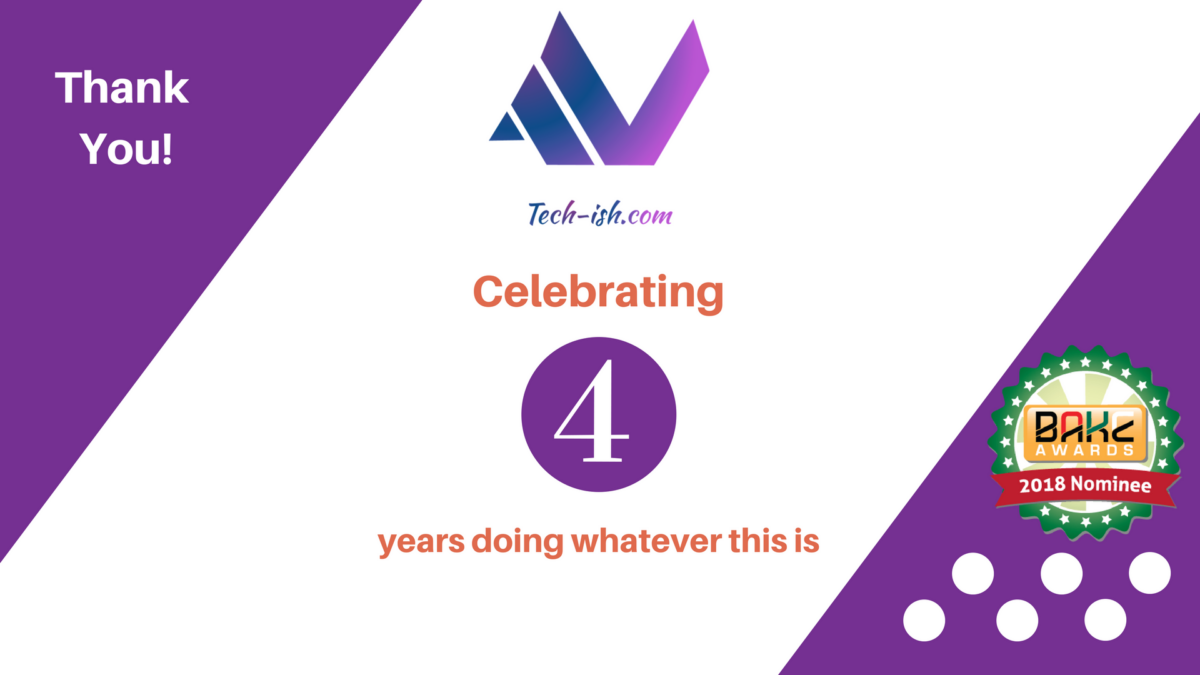 At this exact time (12.40am) 4 years ago I was in a dilemma on whether to spend my pocket money opening a new domain dedicated just for tech or to continue mixing tech and creative writing/stories/poems etc on another domain I had.
I am grateful to my past self for saying "Just be poor for the rest of the semester but own two domains". LOL. I was in my second year of University.
Techish Kenya has come a long way to being what it is today, and I am indebted to all who keep reading this site, who have bookmarked it, who have followed my pages on social media, and who watch the crazy videos on YouTube.
It is funny we now even have a name. Some of you remember this crazy project had no name for so long it was just Dickson Otieno, and for a good while there was no image of whoever was behind it.
This was meant to be a fun project I would commit to while in University. It has become my main thing nowadays. I am not complaining. I am constantly amazed that there are thousands and thousands of you who read this website. Talking of which, we are for the second time nominated for "Best Tech Blog".
The first time we were nominated in 2016, we did a good job voting, but we didn't win. This time I think we can. if we ask more of our friends to vote.
It is easy to vote. Link: bit.ly/techishkenya. This site is the first on the list. Confirm vote. And ask more people to make us number 1.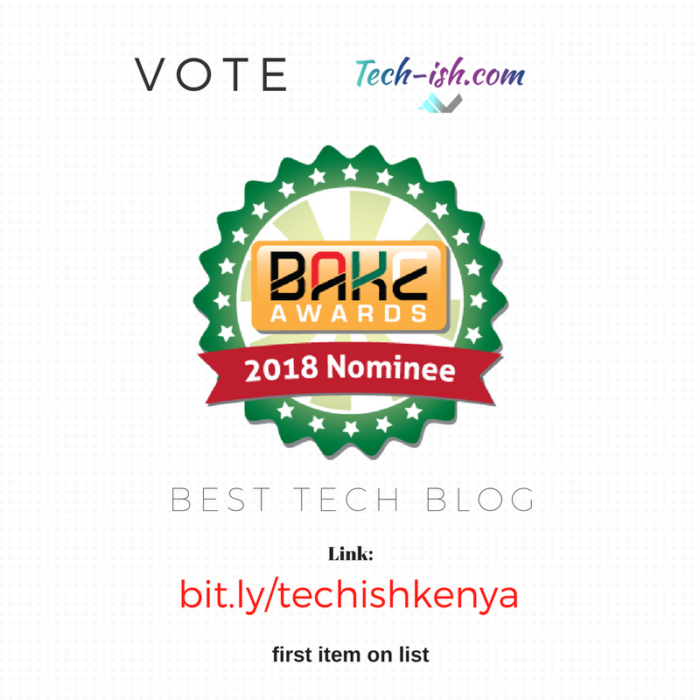 So at 4 years, we have about 6000 combined liked on Facebook, about 4000 combined followers on Twitter, and about 2000 combined followers on Instagram. THANK YOU! But… I am in awe that we have 1983 Subscribers on YouTube!!!! THANK YOU all who follow and help this now partly serious (but-not-very-much) project grow.
I said I would make more serious YouTube videos once I hit 2000 subscribers. It was meant to be a joke. Because now how do I get to 2k? Well, it is now a reality.
Share with me what you want to see in the coming months. And keep making this venture grow. Also, try and get just 50 of your Facebook/Instagram/Twitter friends to vote.