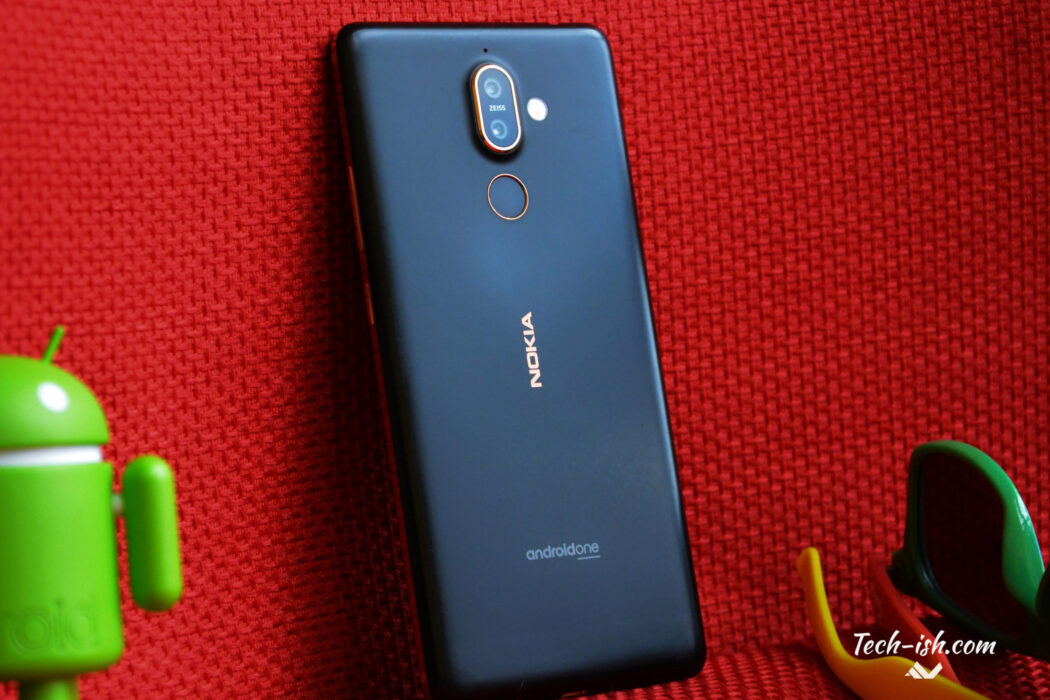 Whenever I sit down to write a phone review, I always put myself in the shoe of the person reading the review. You're here because of a couple of reasons. One, you've heard about the Nokia 7 Plus and are planning to buy one. Two, you aren't really planning on buying one, but want to see if it is a good device, and maybe this review will make you consider one, or it is a cool device to read about even if you won't be getting one. Three, you want to read my thoughts even if you will never folk out such an amount of money to buy the device. Four, you have a Nokia 7 Plus, and reading reviews about a phone you own is always something cool. And finally five, what is Nokia 7 Plus again, let me check it out.
In this review, I will try to make sure anyone who falls in these 5 categories gets satisfied. That's always my plan anyways with any review I write.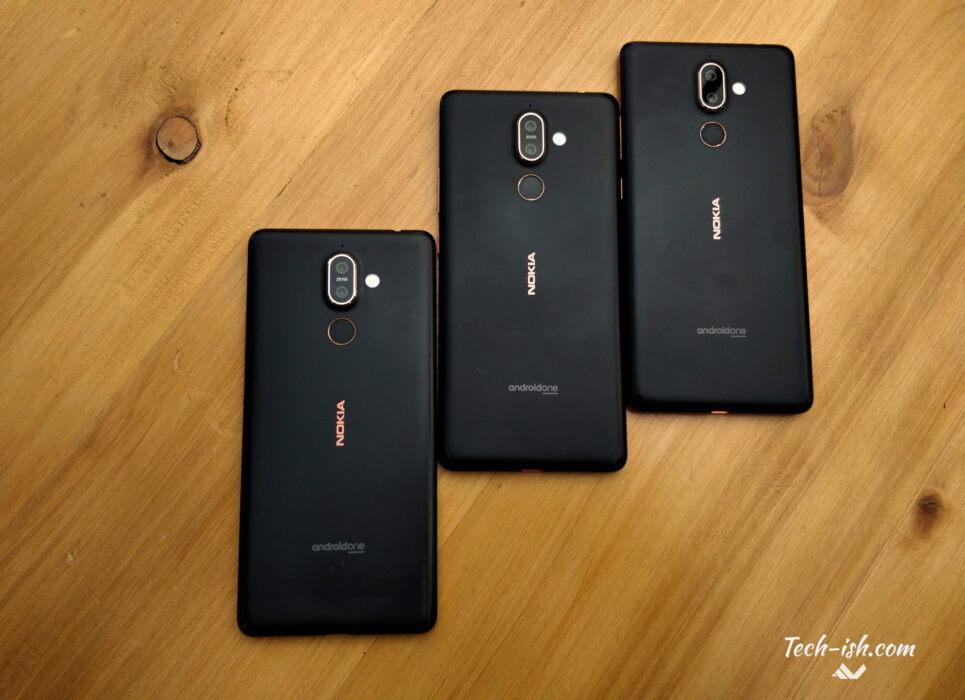 For about 3 and a half weeks, the Nokia 7 Plus has been my main device. The secondary phone was the amazing and affordable Infinix Hot 6 Pro whose review I just published a few days ago. If asked to sum up my thoughts on the Nokia 7 Plus from my time using it in a few words, I'll sum it up in question form: Why get a flagship when you can have a Nokia 7 Plus?
That question is kind of stretching it for many people. I know. I know. But think of it. The following are the flagship things the Nokia 7 Plus lacks:
Wireless charging
Water proofing
The Snapdragon 845 processor
Flagship quality cameras – not that it takes bad photos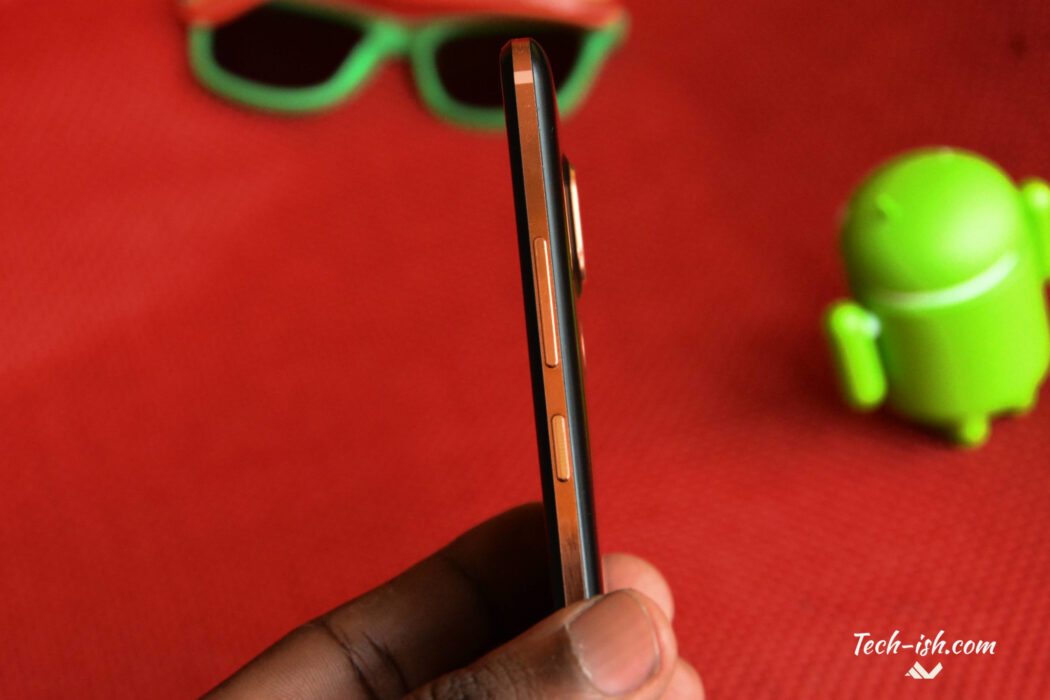 For a phone that costs about Ksh. 40,000, there are so many boxes the Nokia 7 Plus ticks. First, the design and build quality is undisputed-ly flagship. You touch the phone and you know you're holding a high end device. The copper-coloured metal frame around the device, the black matte finish (that is a fingerprint, oil and dust magnet) and the protruding Zeiss-branded dual cameras that also happen to have the copper accents frame, are enough testament that the device is of flagship quality. If you don't love glass sandwich devices like the Samsung S9, or the Huawei P20 Pro, or even the new OnePlus 6, this is a device you will love. It is not bulky, but you'll feel a certain weight to it if you're moving from light devices. It is also not a very thin device. But who wants the thinnest device if you can get a 3800mAh battery?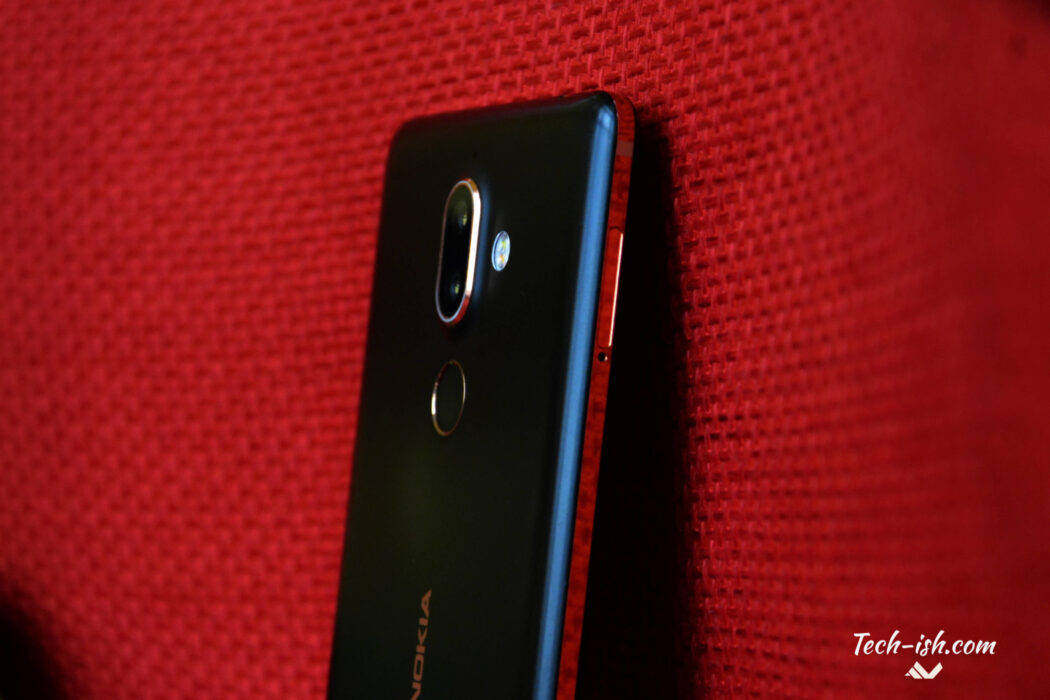 Second box ticked is performance. So yes, it lacks the Snapdragon 845, and we are sure if it had that processor, it would be much more expensive. Instead of that, Nokia went with the Snapdragon 660 from 2017. Combine that with 4GB of RAM and the Adreno 512 GPU and you get a perfect midrange smartphone. The phone is smooth, apps remain in memory, and there's no noticeable lag whenever I use it. I need to insist on the apps remaining in memory part, because I love having a device where I can have even 30 apps open and whenever I switch back to the app, I find whatever I had open still there. No need to start retracing my steps by having the app relaunching.
I am not a gamer. I mean, I am not the person who wants a high performing device so that I can run heavy games. I don't even know what heavy games comprise of on the Android Platform. But at least I know Asphalt 8 Airbone. And that seems a pretty heavy game, no? Well, that's the game I always test my devices on. Although almost all devices (even the 15k ones) can play the game, on the highest setting the Nokia 7 Plus does it smoothly – much smoother than 15k phones which have slight stutters on medium settings – and even though there are times where the Nokia has slight dithers, the experience is nonetheless a good one.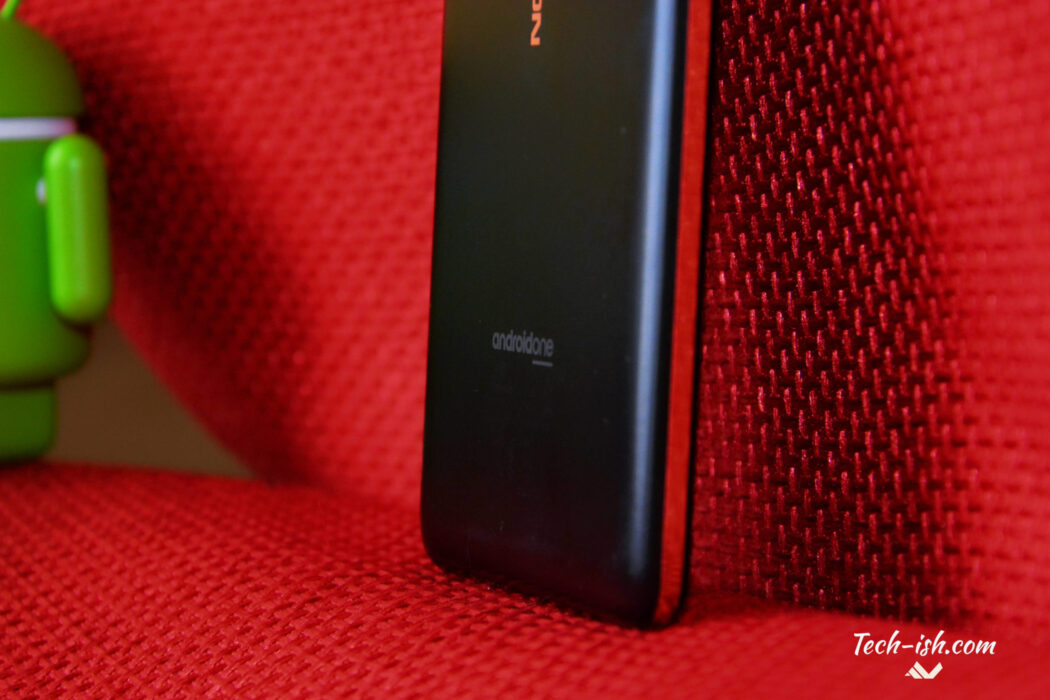 Yes, there's 4GB RAM and a Snapdragon 660. But, I truly believe the reason the phone performs well is that is an Android One device. Android One devices run pure stock Android and receive Security Patches regularly directly from Google. Also, they get to be updated to the latest version of Android much quickly. That's probably the reason why the Nokia 7 Plus is among the very very few devices that have been privileged to share the excitement of having Android P Beta tested on them, something previously only left to Pixel devices and Nexus(es) before. Unfortunately, I couldn't test out Android P Beta on my unit. If I did, there would be a post here complaining about the June Security Patch that had a bug for Nokia 7 Plus devices that had installed Android P.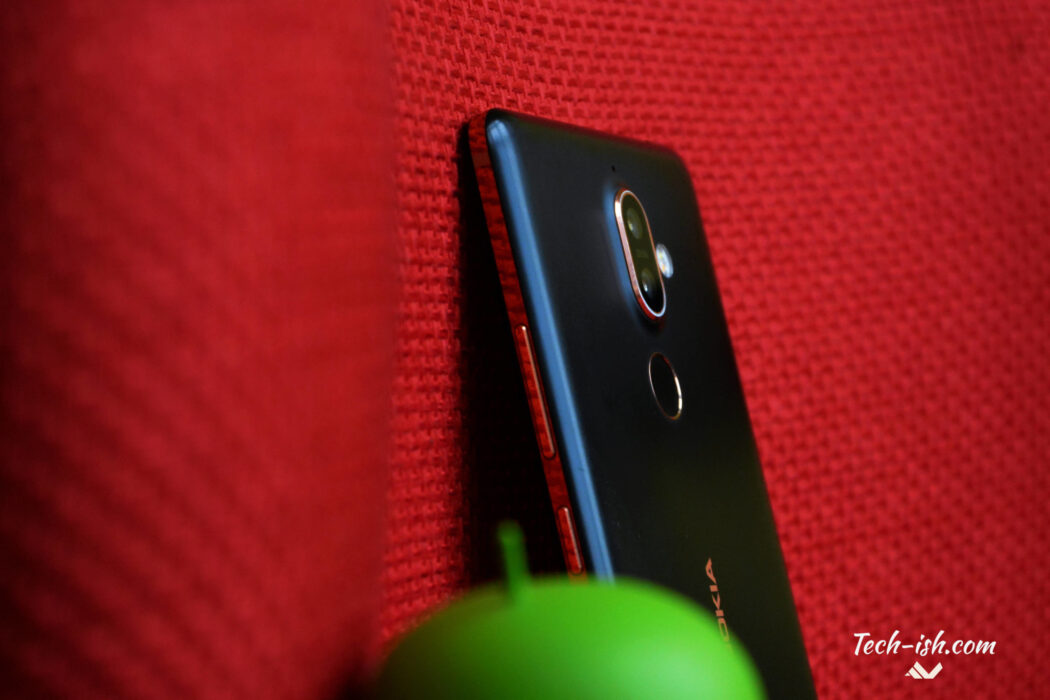 The third box the Nokia 7 Plus ticks is cameras. Both the front and the back cameras are good. Not like normal. They're quite impressive. And this being my first time with a Nokia device that supports Bothie (where you can take pics or videos using both front and back cameras at the same time), you can trust me, I was quite excited. I hate it when I'm excited for a feature and end up never using it after the first few days. For example, I have never really taken pics or shot videos on bothie mode. I've never gone live on Facebook or YouTube straight from the camera app, something that's supported. And I've never really tested the Pro mode on the camera.
What I've done is double press the power button a lot of times (to activate camera) and take normal quick point and shoot pictures and videos. I've also taken a lot of Portrait Mode pictures with the back cameras. And in those two sectors, I've been impressed. Here's a small gallery collection of samples. You can watch video samples on IGTV @TechishKenya.
You can tell there are challenges here and there for the cameras. Especially in lowlight. But for that punch from the shots and the quality of the images, you can forgive any misgivings as this is a midrange device.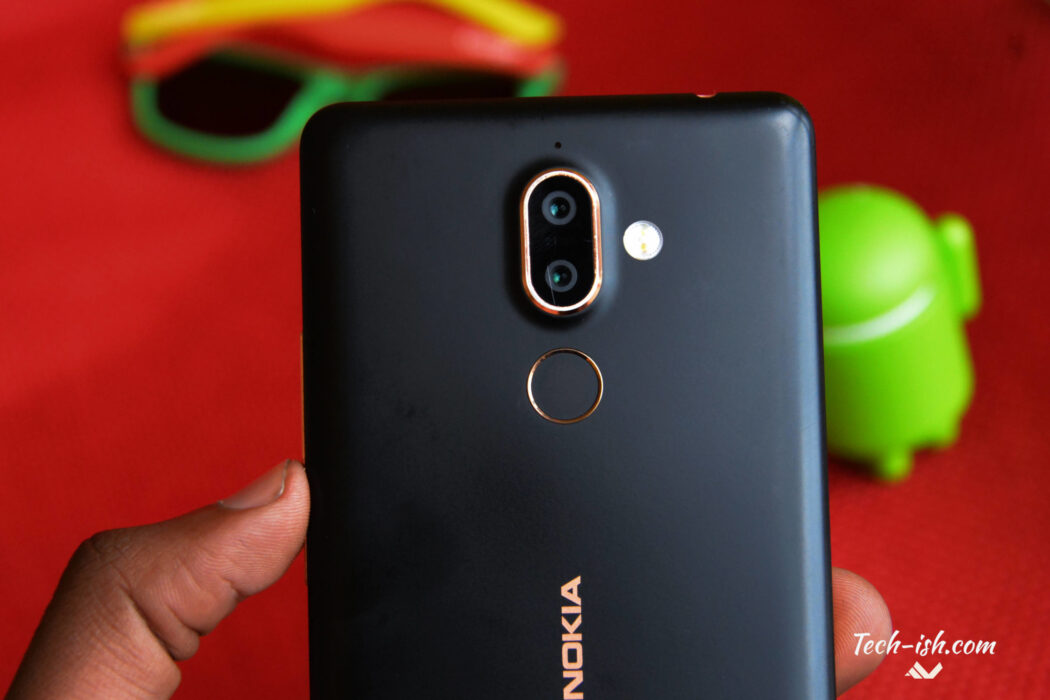 Something I really didn't think much of was OZO audio. Nokia's audio technology is really impressive. And it amazingly doesn't require much from you when using the phone. Just shoot a normal video and the device will capture high quality surround audio so that there's this cool effect created where you kind of get immersed and "feel" the surroundings. This is best felt when you watch the video you've shot using earphones. I think it is especially felt if you shoot a video of a conversation in a public place. It kinda is 360 audio making you feel what is what in the video you're watching. Let me try to explain this: if a car moves in the video you're watching (even if you don't see the car in the frame), you'll feel the audio transition of the movement, and from that transition you would definitely know the car moved from this direction to that. The same way you feel audio in real life. If you're a Vlogger, this will be a really good alternative for capturing real life.
The fourth and final box the device ticks is display. Yes it is 2018 and the display aspect ratio is 18:9. The bezels are reduced and very well balanced. Except for the Nokia branding in-front and the lack of front facing speakers, the phone pretty much looks like a Pixel 2 XL. Which is quite funny because for many reviewers, that includes me, the Nokia 7 Plus is basically a Pixel 2 XL for the economical market.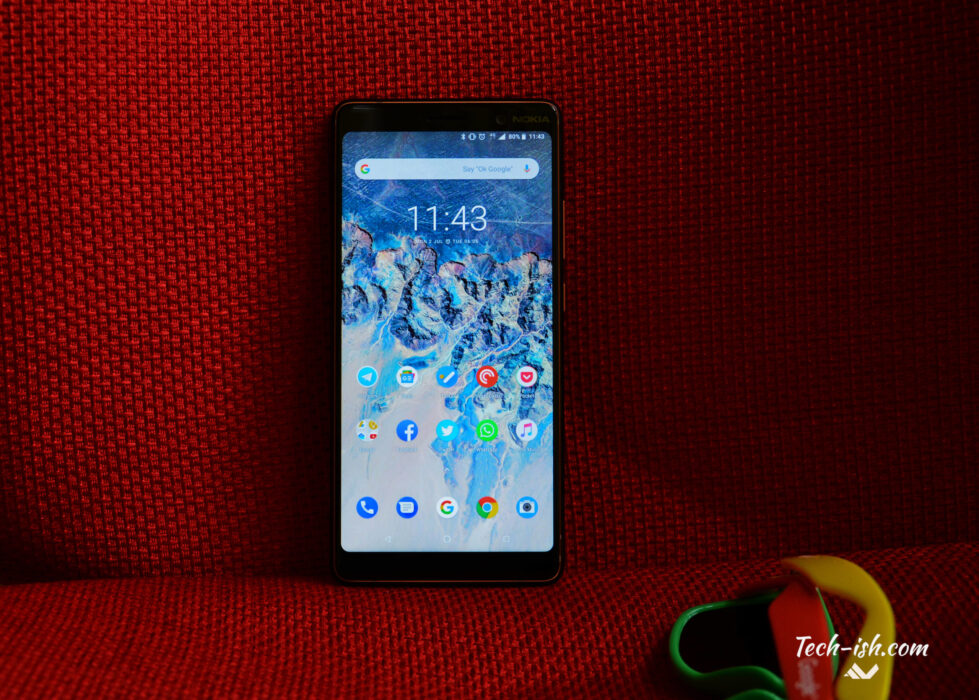 Let me put it clear on that display before some of you scream at me for saying this phone ticks flagship status in terms of display yet it has a 1080p resolution display. I know. That's nowhere flagship status. But it pretty much knocks that door. It is an IPS panel with Gorilla Glass 3 Protection. The colours are good and vibrant. And the display gets really really bright when you need it to, and quite dim too when you want it dim. Being a 6 inch panel, watching Full HD content on it is so refreshing. Especially if you're steaming from YouTube where you can zoom in and use the full display. I doubt there's anything you'll miss from a 2K panel if you use this display. But you'll instead gain better battery life.
Now, why did I title this review almost perfect? Because there's never a perfect device. And being a midrange phone, this is very very far from perfect. And Nokia also messed up in a very spectacular fashion: there's no LED Notification Light. I was so annoyed when I realised this fact. Who in their right mind makes a phone without that?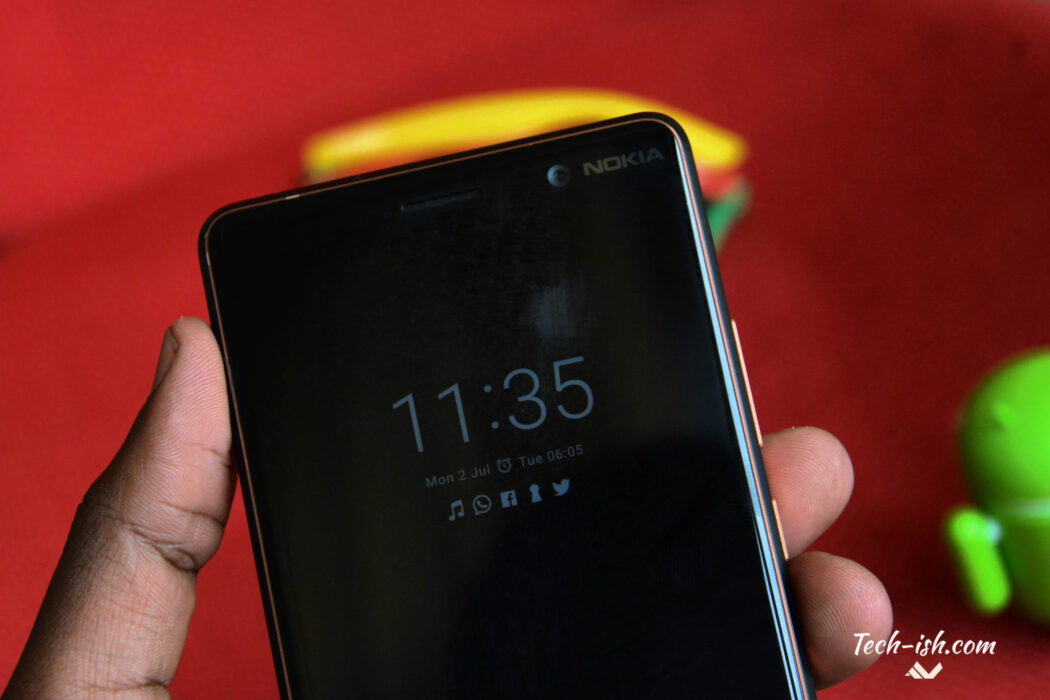 Nokia said this is justified because of the Always ON display. But remember this is an LCD display. Meaning the blacks are far from perfect. So far from perfect the whole phone basically lights up when in the dark. Quite a huge contrast when compared to an AMOLED display where only the individual pixels needed light up. This also means battery is consumed quite a bit (this is me nitpicking as the battery life isn't hurt at all) when the Always On feature is in use. Anyway, I prefer having an LED notification light over anything. Without it, I have to lift the phone when I want to see if there are any notifications, I have to lift phone to know if it is charging when I plug it in. I have to lift it to know when charging is complete. It is so frustrating. Also, while going about things I don't like, I hate that the headphone jack is at the top of the device, and not at the rightful bottom, argh.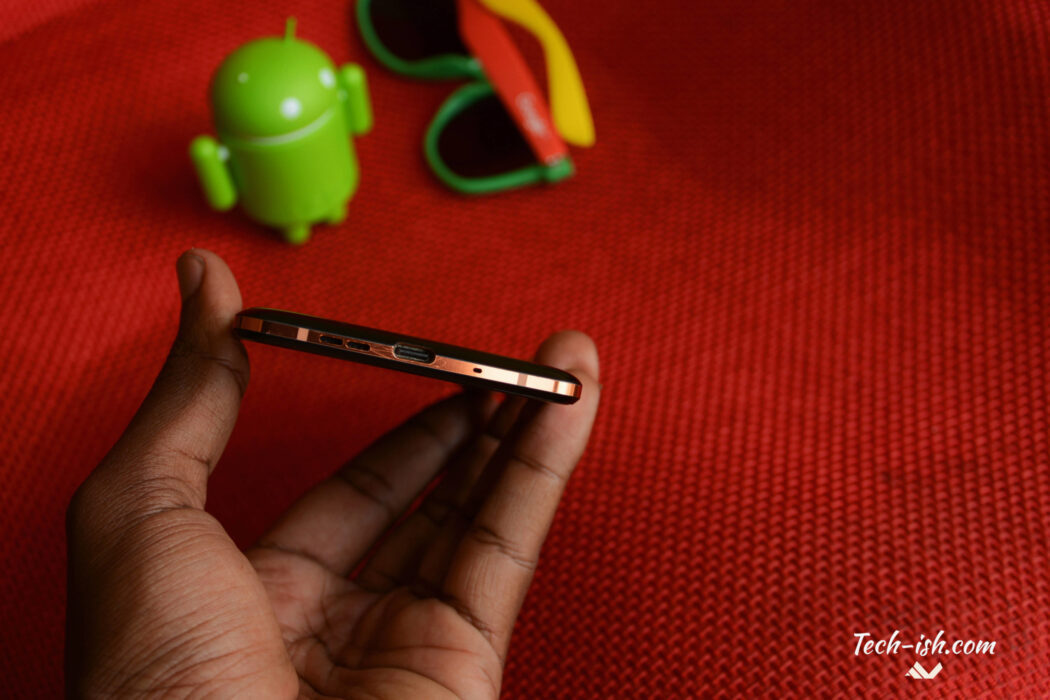 That aside, this is a well-balanced, impressive device. Some extra things I've loved are the earphones that are really good, the back camera flash that is "yellow" and makes shots really good, and the fact there's USB type-C plus with rapid charging while using the Nokia charger. Oh and the really really really incredibly fast fingerprint scanner. I hate how fast and accurate it is. You give it a slight touch and phone is unlocked. I have in very many instances accidentally touched it when sliding phone to pocket only to realise later on phone was unlocked in the process.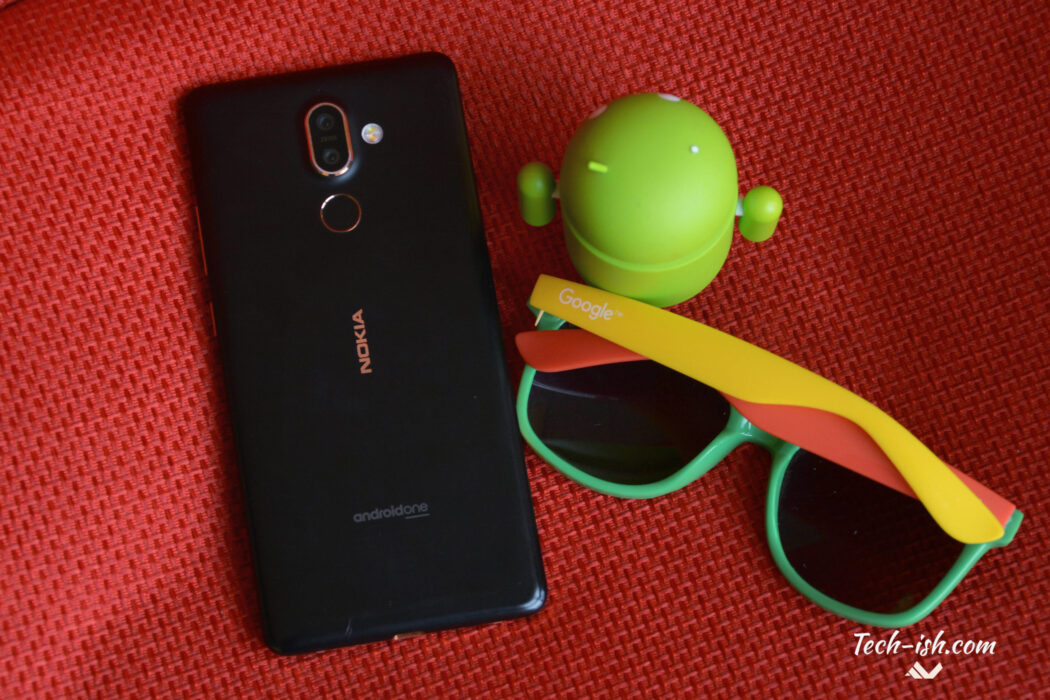 That's my review. You can buy the phone from stores around Kenya, and in Safaricom shops maybe (but with a single SIM Card because that's Safaricom). The version I've had is Dual SIM hybrid version where one of the slots available can be used for a Micro-SD card slot. So you can't have two SIM cards at once.