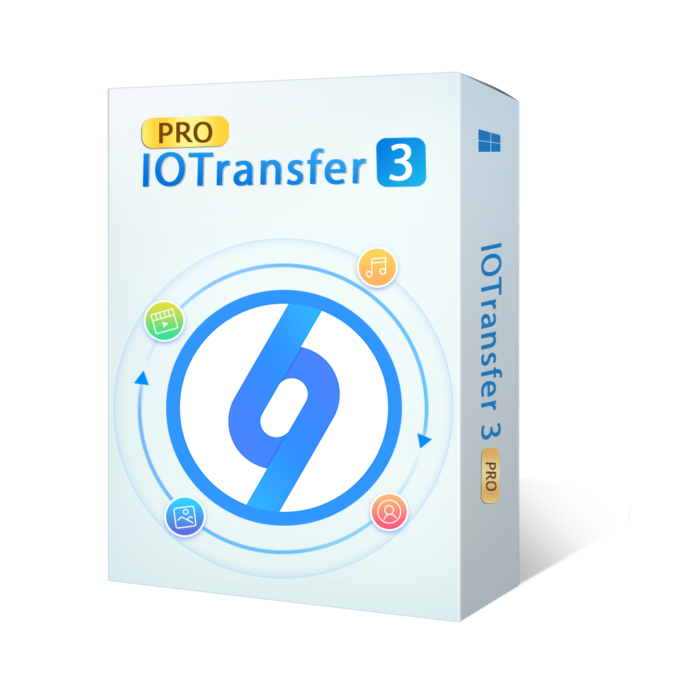 If you have an iPad or an iPhone, you need a file management software. Of course, you can use iTunes, but when it comes to usability, iTunes is not easy to use. The iPhone is the gadget of everyone's dreams. But only iPhone users will know how difficult it is to transfer any file on the device and vice versa. This is precisely why you need an additional software. IOTransfer 3 is the best option you can choose.
IOTransfer 3 is an easy-to-use iPhone transfer software that allows you to manage and transfer files between iOS and PC devices. Compared to iTunes, IOTransfer is easier to use in terms of transferring photos, music, videos, contacts, e-books, and podcasts. It also helps you import, export and delete more content, such as iBooks, Podcasts, Voice Memos and Applications in the Manage tab.
IOTransfer 3 allows you to manage various types of content, including photos, videos, music, contacts and create backup copies of them, so as not to lose them even if you lose the device permanently.
Benefit:
With one click, transfer all your iPhone files to your PC.
Transfer files between iPhone and PC.
Clean iPhone from useless data to free up storage space.
Download videos from over 100 websites on iPhone.
Convert videos to other formats.
Excellent Features of IOTransfer 3
Practical Administrator of Photos and Videos
You can use the iPhone and iPad to take high-quality pictures and videos, so you need an excellent photo management tool to transfer images efficiently. IOTransfer 3 has a built-in photo management tool that allows you to transfer pictures between your iPhone and your PC.
It also allows you to transfer multiple files at the same time. The tool also has a large exclusion function.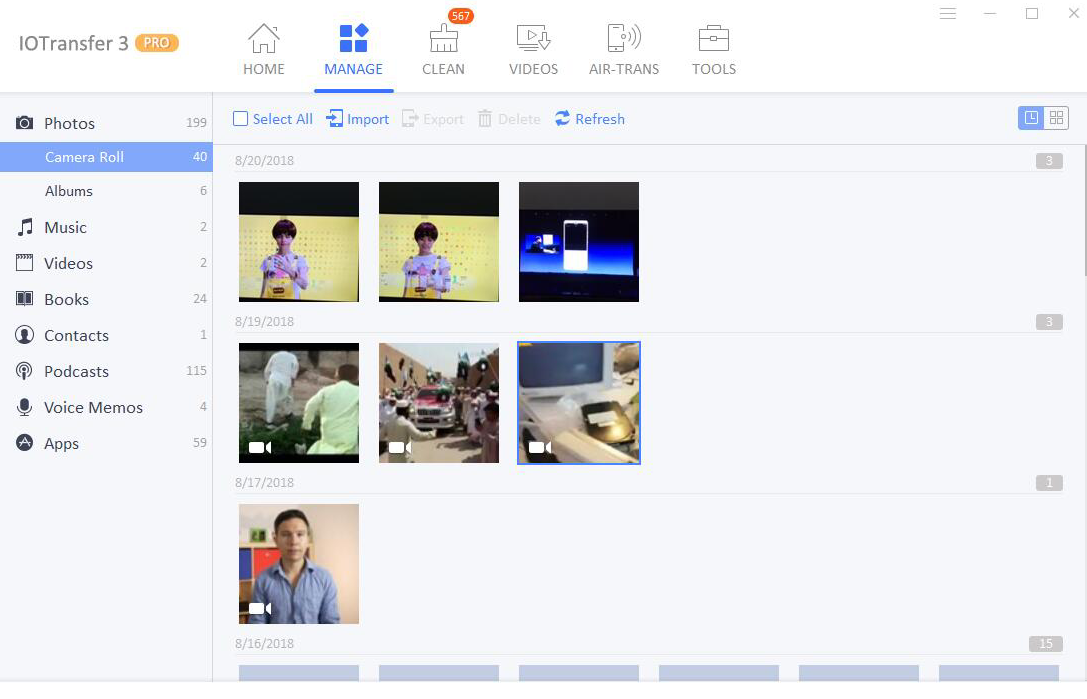 Musical Organizer
Do you love music? You may have collected and downloaded many songs from iTunes or Apple Music. IOTransfer allows you to transfer music files between PC and iPhone.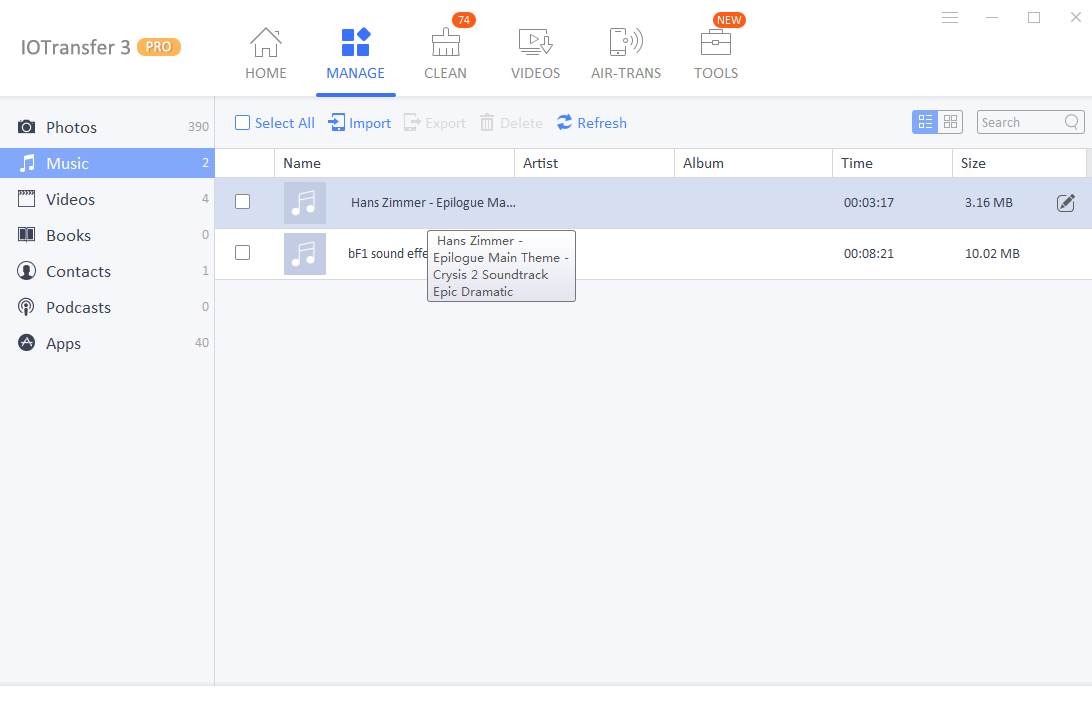 Video Downloader and Converter
In addition to video downloads, another great feature is the online video downloader. You can use IOTransfer to download videos from YouTube, Facebook, Instagram or other similar sites to share videos (supports over 100 sites).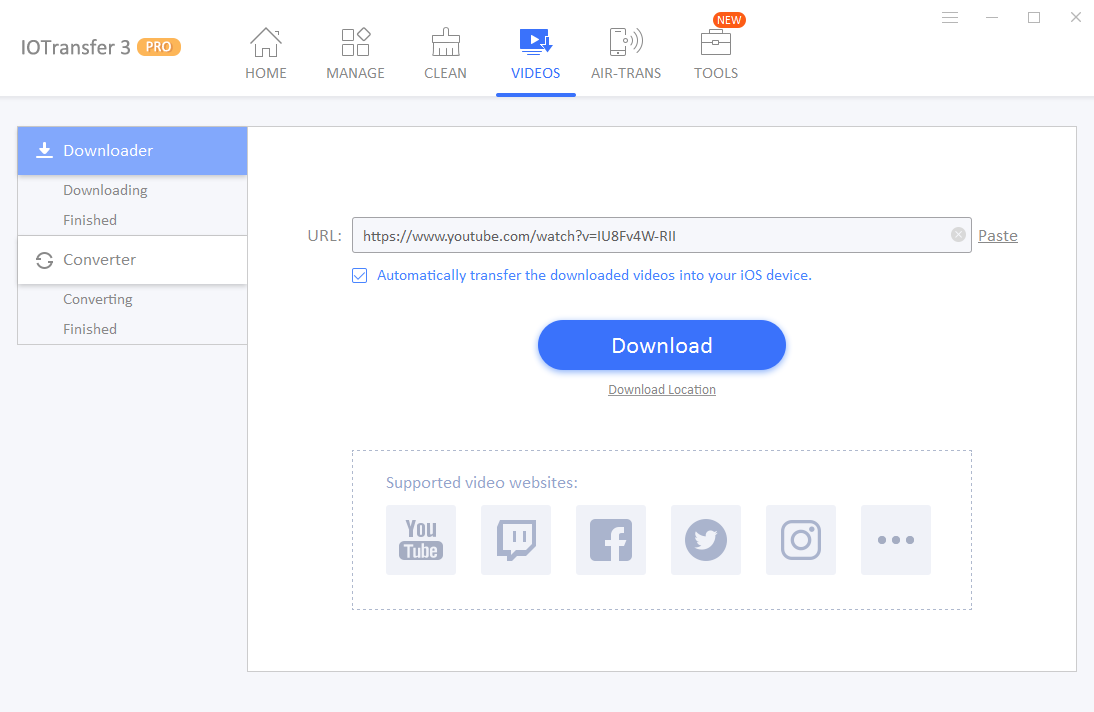 Airtrans: Transfer Files via Wi-Fi
The new AIR-TRANS, which adopts WiFi Direct technology, allows you to transfer photos, videos, and other files quickly and wirelessly between iOS devices and PCs on the same LAN. With this function, it is not necessary to look for the lighting cable whenever you want to transfer files to your PC. No USB cable is required to configure it. The program provides two methods to connect your iPhone to the PC:
The program scans all iOS devices connected to the same Wi-Fi network and lists them, so you can select one to create the connection.
Use the IOTransfer AirTrans application to scan the QR and create an instant connection.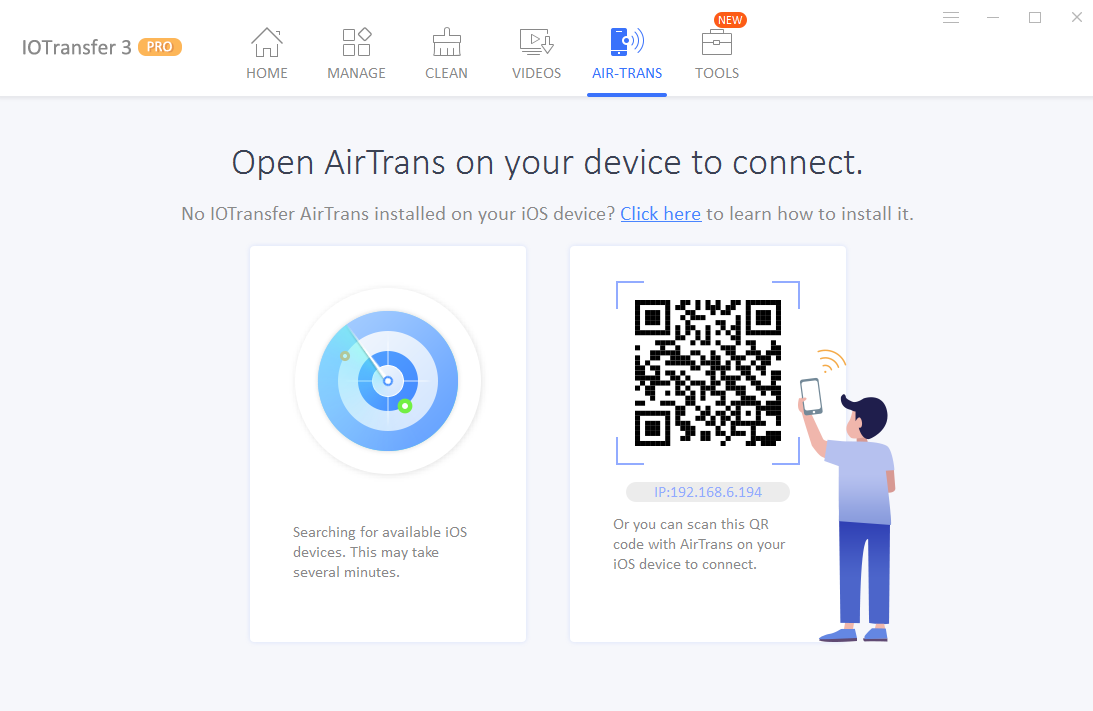 iPhone Cleaner
Need to free up space on iPhone without removing any applications? IOTransfer should be your first choice. The one-click cleaning service enables you to scan and delete unwanted files, junk, caches, etc. When your device does not have sufficient space, it is beneficial to use IOTransfer to erase the system memory of the iPhone.
iOS 12 Tips
iOS 12 is designed to make the experience of your iPhone and iPad even faster, more responsive and more fun. Since you've seen so many iOS 12 new changes and features, you just can't wait to download it immediately and try it by yourself. But there are still some preparations to do, because every time when a new iOS version is released, there will be many bugs. To avoid these glitches, you may need to know more iOS 12 tips.
Conclusion
You think you have had enough or tired of iTunes and you are looking for an alternative to iTunes, IOTransfer 3 should be your best option. IOTransfer 3 is a simple and efficient file management and transfer tool for iPhone / iPad / iPod, as well as a powerful downloader and video converter.