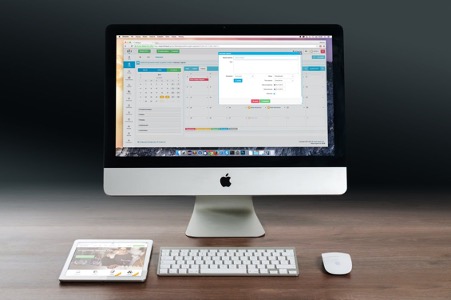 Since its launch all those years ago, the Mac has been one of the highest-performing computers you can get your hands on and Apple has only continued to innovate the product over time.
Its operating system (OS) is one of the best and most versatile in the world and, of course, goes hand-in-hand with other Apple products like the iPhone. The latest OS to be released was the MacOS 11 Big Sur, which brought about some fairly big changes, though users are looking forward to the release of MacOS Monterrey later this year.
What makes Macs so popular are some of the intuitive features they offer, like the ability to sign documents straight on your Mac, or how you can turn your iPad into a secondary monitor for it.
Of course, something many people want out of their computer is the option to play the best games, and there are some terrific titles available to Mac users. So, here are some of the best games you can play on your Mac.
A Story About My Uncle is the latest title from indie developers Gone North Games, who are best known for creating 2014's bizarre sleeper hit Goat Simulator. This new game, which is available on Steam, centres around a young boy looking for his uncle Fred, who has gone missing.
Fred, it turns out, is an intergalactic explorer who has lost his way through different dimensions, so the player must navigate these spectacular landscapes filled with floating islands and cleverly designed aliens.
A Story About My Uncle is predominantly a platform game where you need to use the adventure suit to manipulate the area around you and find ways to progress. While you'll also encounter numerous different aliens and lifeforms, this isn't a violent game and so instead you interact with these creatures in a bid to glean more information on where uncle Fred is.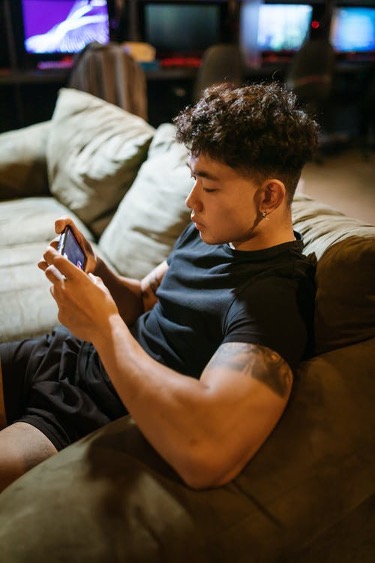 Going in an entirely different direction, Mac poker games are also extremely popular and you won't find one much better than 888 Poker's app. There are several options on offer, from Texas Hold 'Em to 7 Card Stud.
This application includes both cash games and tournaments, so you can drop into a single game for quick winnings or commit to a longer competition for a bigger prize. For those with less time on their hands, there's also Snap Poker which allows you to fold your hand out of turn and find a new game, and you can even snap-fold a bad hand and get dealt a new one immediately.
If poker's not your thing, the app also includes other casino games like Blackjack, or you can drop into its sportsbook and place bets on sports like the NFL or NBA.
Mac users also have access to some excellent horror games, with Layers of Fear chief among them. The game is Aspyr Media's first original title, after the studio worked to bring established titles like Call of Duty over to the Mac.
At first glance, it seems like just a point-and-click adventure game, though it soon becomes clear there is a much darker mystery at play in the story. You play as a painter who is moving through an old mansion in order to create their masterpiece, though it doesn't take long for strange happenings to create a growing sense of dread.
Doors will slam shut on their own – or just disappear entirely – and other bizarre events will have players questioning whether there is something wrong with the mansion, or the mental state of the game's protagonist.
It's a slow burn and best experienced with headphones on, but Layers of Fear is a suspenseful horror game that is absolutely worth playing on the Mac.
One of the more well-known titles on Mac is Life Is Strange, a time-bending adventure game developed by Feral Interactive. You play as a teenage girl named Max and, at first, the game has you wandering the halls of your high school.
Things take a turn when Max witnesses the murder of her best friend, and they then go off the deep end when Max discovers that she has the ability to turn back time. So, Max and Chloe set off on a journey to try and prevent Chloe's death and make some shocking discoveries along the way.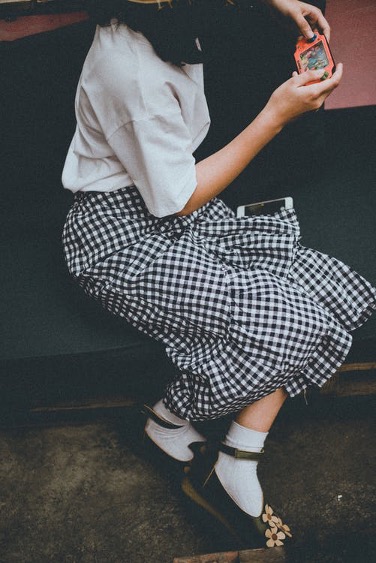 The game is split into five chapters, the first of which is completely free on Steam, meaning you can give the game a go to see if it's for you before you buy the whole thing. If you do enjoy it, the game also spawned a sequel; Life Is Strange: Before The Storm.
When Disco Elysium released last year, it mopped up at game awards and was lauded as a unique and brilliant game, though wasn't initially available on Mac. That's now been remedied and is widely available.
You play as an alcoholic detective who is investigating a murder in the fictional town of Revachol, and – as this is a role playing game – you can choose from a number of personality traits and skills in order to work your way through the story.
Disco Elysium has a unique and grimy aesthetic that makes for a completely enveloping experience; you'll be sucked into the game's setting and story and hours will fly by as you work to uncover the various mysteries.
So, although Macs are not the first piece of hardware you think of when it comes to gaming, there are a wide variety of excellent titles that users can now access. From outright horror to online poker, these games and apps provide hours of entertainment.