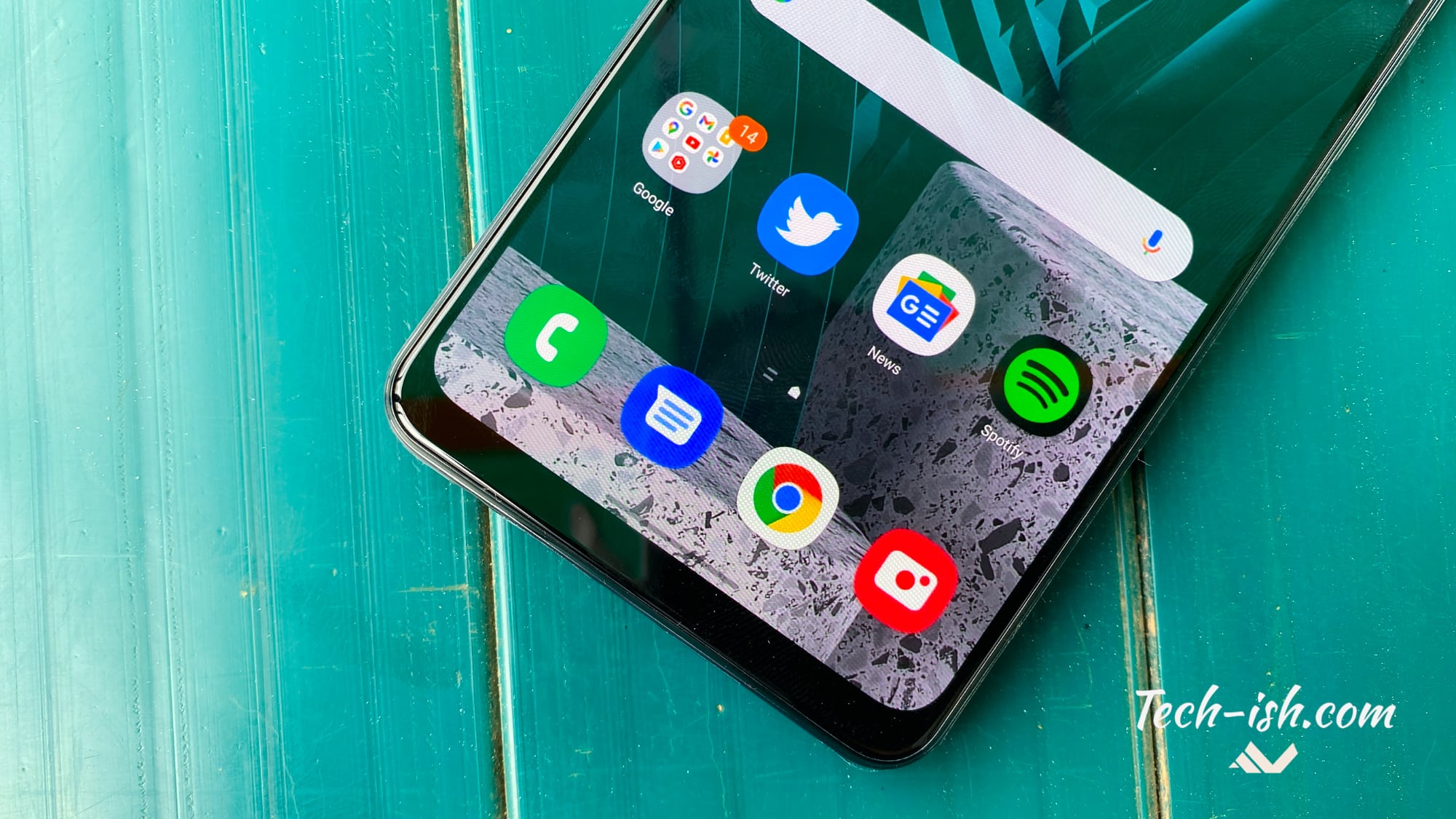 Samsung has done a great job over the years moving from being one of the worst in terms of software updates, to currently being one of the best. All Samsung Galaxy Phones nowadays not only receive monthly security updates on time, but also have detailed timelines of when they'll receive major OS Upgrades for a couple of years.
With Android 12 rolling out soon, you definitely want to know if your phone will be receiving it. Thanks to Sammobile, below you'll find a definitive list of all Samsung Phones receiving Android 12 through the One UI 4.0 upgrade.
The list also shows which devices will be receiving their last major OS Update as they have come to their end of cycle. After the last OS update, they will continue to receive security patches.
Here's a list of Samsung Galaxy Phones that will receive Android 12:
Samsung Galaxy A series
Galaxy A71 5G, Galaxy A71
Galaxy A51 5G, Galaxy A51
Galaxy A52, Galaxy A52 5G
Galaxy A52s
Galaxy A72
Galaxy A90 5G (Last major update)
Galaxy A01 (Last major update)
Galaxy A11 (Last major update)
Galaxy A31 (Last major update)
Galaxy A41 (Last major update)
Galaxy A21 (Last major update), Galaxy A21s (Last major update)
Galaxy A Quantum, Galaxy Quantum 2
Galaxy A42 5G
Galaxy A02 (Last major update), Galaxy A02s (Last major update)
Galaxy A03s
Galaxy A12 (Last major update), Galaxy A12 Nacho
Galaxy A32, Galaxy A32 5G
Galaxy A22, Galaxy A22 5G
Samsung Galaxy S Series
Galaxy S21 Series
Galaxy S20 Series
Galaxy S20 FE
Galaxy S10 Series; S10, S10 5G, S10+, S10e (Last major update)
Galaxy S10 Lite
Galaxy Note Series
Galaxy Note 20 Series
Galaxy NOTE 10 Series (Last major update)
Galaxy NOTE 10 Lite
Galaxy Z Series
Galaxy Fold Original (Last major update)
Galaxy Z Fold 2
Galaxy Z Flip, Galaxy Z Flip 5G
Galaxy Z Fold 3
Galaxy Z Flip 3
Galaxy Tab series
Galaxy Tab S7 Series
Galaxy Tab S7 FE
Galaxy Tab S6 Series
Galaxy Tab A 8.4 (Last major update)
Galaxy Tab A7 (Last major update)
Galaxy Tab A7 Lite
Galaxy Tab Active 3 (Last major update)
The following M and F-series are not sold in Kenya, but if you have them, here are the ones receiving Android 12:
Galaxy M series
Galaxy M42 5G
Galaxy M12
Galaxy M62
Galaxy M01
Galaxy M02s, M02, M21, M21s (Last major update)
Galaxy M22
Galaxy M31
Galaxy M31 Prime Edition (Last major update)
Galaxy M32, Galaxy M32 5G
Galaxy M51 (Last major update)
Galaxy F series
Galaxy F41 (Last major update)
Galaxy F62
Galaxy F02s (Last major update)
Galaxy F12