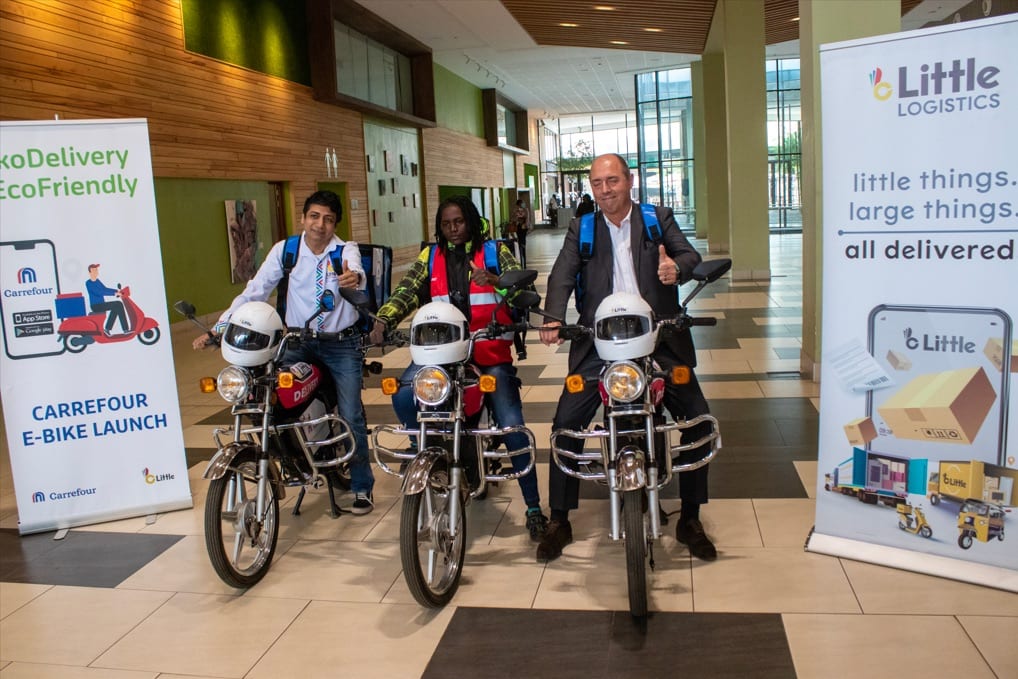 Carrefour has announced partnership with Little to roll out electric bikes. The e-bikes will be used when delivering its online orders starting from July 28th 2022. The company says this initiative is part of Carrefour Kenya's agenda to increase the sustainability of its services and become Net Positive in carbon and water by 2040.
Carrefour says the initial fleet will consist of female riders promoting gender equality in the mobility industry.
UNEP's Electric Mobility (Emob) calculator reveals that a global shift to electric motorcycles could prevent 11 billion tons of carbon dioxide emissions. It would also save global motorcycle owners a combined $350 billion by 2050, largely because electric vehicles are cheaper to charge and maintain.
With the increasing cost of fuel, Carrefour's e-commerce platform offers customers a very convenient mode of shopping, with the widest range of products, competitive delivery prices and the option of scheduled or immediate delivery, to suit their needs.
Franck Moreau, Regional Director of Carrefour East Africa at Majid Al Futtaim Retail, said "We are seeing a fast growth in our online orders. Our target is to have up to 40 per cent of our online deliveries fulfilled using e-bikes by the end of 2022 following rigorous testing for mileage and efficiency."
He added: "Micromobility is the future of last-mile deliveries, and we are excited to be switching to electric motorbikes to reduce congestion and lower emissions whilst boosting Kenya's sustainable development goals. With our new fleet driven by all female drivers, we can continue to harness the power of innovation whilst steering towards a more positive future."