This review of the TECNO Phantom X2 Pro is also available on YouTube. The video has sample photos from the cameras, and comparisons with other devices are more detailed. So watch the video as you read the article.
---
Normally, a successful company will introduce a sub-brand that focuses on the mass market with better pricing. This is done so as to beat competition, bring users to the company's ecosystem, tighten control of market share, and also ensure company's competition remains itself.
This is something we've seen with many smartphone companies. It is something we've seen with different tech makers, and even telcos. It can be done in an obvious manner, or it can be done in a way that the general public may never know.
Over time, these sub-brands can grow and even become the main business of the company, or later on, become solo companies.
What we aren't used to though is this: a company that started off as mass market budget producer, venturing into a high market segment that's seen to be a preserve of others.
And that's exactly what TECNO is doing.
There are inherent risks with such a move. Going flagship isn't an easy task, and you risk either alienating your current group of users – like OnePlus did, or completely losing out in cash while building a product people may not buy.
In this review, we will be judging the new X2 Pro as TECNO's second attempt to dive into the flagship category with their Phantom sub-brand.
Let's get honest!
The first thing I want to focus on is the "flagship" claim. Reactions to the device have been diverse. Some people have said, no that's not a flagship phone. While others have been like TECNO can't really be asking for 83k for a phone. There have also been positive reactions, especially to the marketing campaign TECNO has undertaken. And quite funny too, I've experienced positive reactions to the camera design.
So, is this a flagship phone? Let's look at the specs:
What makes a phone to be considered flagship? It's the hardware, and the crazy numbers. We can all agree on that. And TECNO is packing quite the punch here. Let's see.
Performance, RAM and Storage:
First, the Mediatek Dimensity 9000 is built on a 4nm process. It benchmarks just as good as the Snapdragon 8 Gen 1, if not better in some instances. Yes, it doesn't have the best GPU, but it is still really a flagship chipset. There's no doubt that it will handle tasks well, and that it is very efficient with battery consumption. Yes, we are already seeing Snapdragon 8 Gen 2 phones, but TECNO's device isn't competing directly with those. It is meant to undercut them.
Secondly, the phone comes with 12GB RAM and 256GB storage. Huge numbers, and rightly so for the flagship moniker. And these are the same numbers most flagships currently ship with. And it isn't just numbers, it's also the type of RAM and Storage used.
TECNO is using UFS 3.1 storage, which is very fast storage. At par with most flagships in the past year. Yes, some devices are already launching with UFS 4.0 – which is way faster, but that's still a reserve for a couple of devices right now. So you're still getting very high-end storage.
And that's the same case with the RAM. The Dimensity 9000 uses LPDDR5X RAM. The same tech packed on high end flagship devices being launched right now.
In my period of use, the phone is that good in performance, and that good in battery life. By "that" I mean, just as you'd expect for the numbers it packs.
However, flagship doesn't end with RAM and Storage, and Processor. Let's look at more hardware.
Display and Design: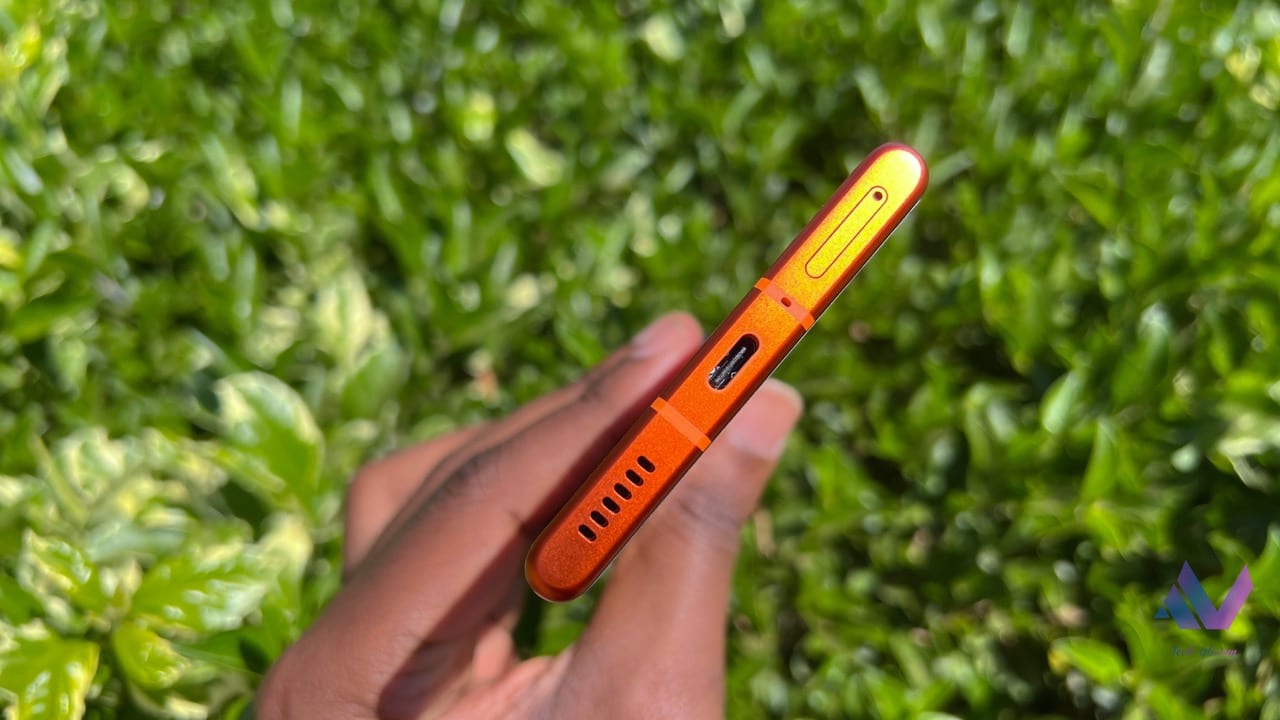 The design I will say is very weird, and its up to someone's personal taste to decide whether or not it looks good. As early as last year when the phone's design leaked, I found it weird. I still do. However, it has slowly grown on me, especially with the weird way people I've been showing the phone to have responded to its huge cameras.
I think there's a correlation between huge cameras on phones and people instantly believing that means very good cameras. If that's what TECNO was going for, then they've hit the nail on the head with the general public's reactions to the device.
Where they've cut corners is with the display. Not saying this isn't an excellent display to use though. However, there is an omission that would have made it a way better deal.
The curved display – in true flagship fashion – uses an AMOLED panel capable of 120Hz refresh rate. It is protected using Corning Gorilla Glass Victus, which isn't something you find on many devices in this price range.
However, the omission is on how bright the panel can get, which in turn affects HDR certification. There's no official HDR support with this phone. However, from use I am guessing the X2 Pro actually gets a lot more brighter than the listed 500 nits. Perhaps there's something TECNO didn't disclose. Because even side by side with the S22, you will see that when you put them on full brightness, to the normal eye, they appear to be similar.
So they definitely cut corners here. But how did they handle the battery?
Battery life, and fast charging:
A few years ago, it was the cheap phones that owned the battery segment. Flagships were particularly poor with battery as companies raced for performance and thinness with chips that weren't so efficient. That's no longer the case, and right now flagships dominate battery tests.
The 5160mAh battery fast charges at 45W speeds. TECNO claims that the phone charges from 0-54% in 20mins, and to 100% in 1hr. In my experience with it, these numbers are sometimes achieved, though with slight variations. So from 0-100% will take something like 65 minutes.
The thing that I've liked is that you get close to two days of normal use, thanks to how efficient that chipset is.
So, in comparison to what other flagships offer, you're getting a similar, if not better experience in battery and fast charging. This is because many flagships are still shying away from ridiculous fast charging speeds.
After looking at the design, the specs, the display and the battery, one still would want to properly see the cameras to see if they're flagship level. So, let us discuss that.
Cameras: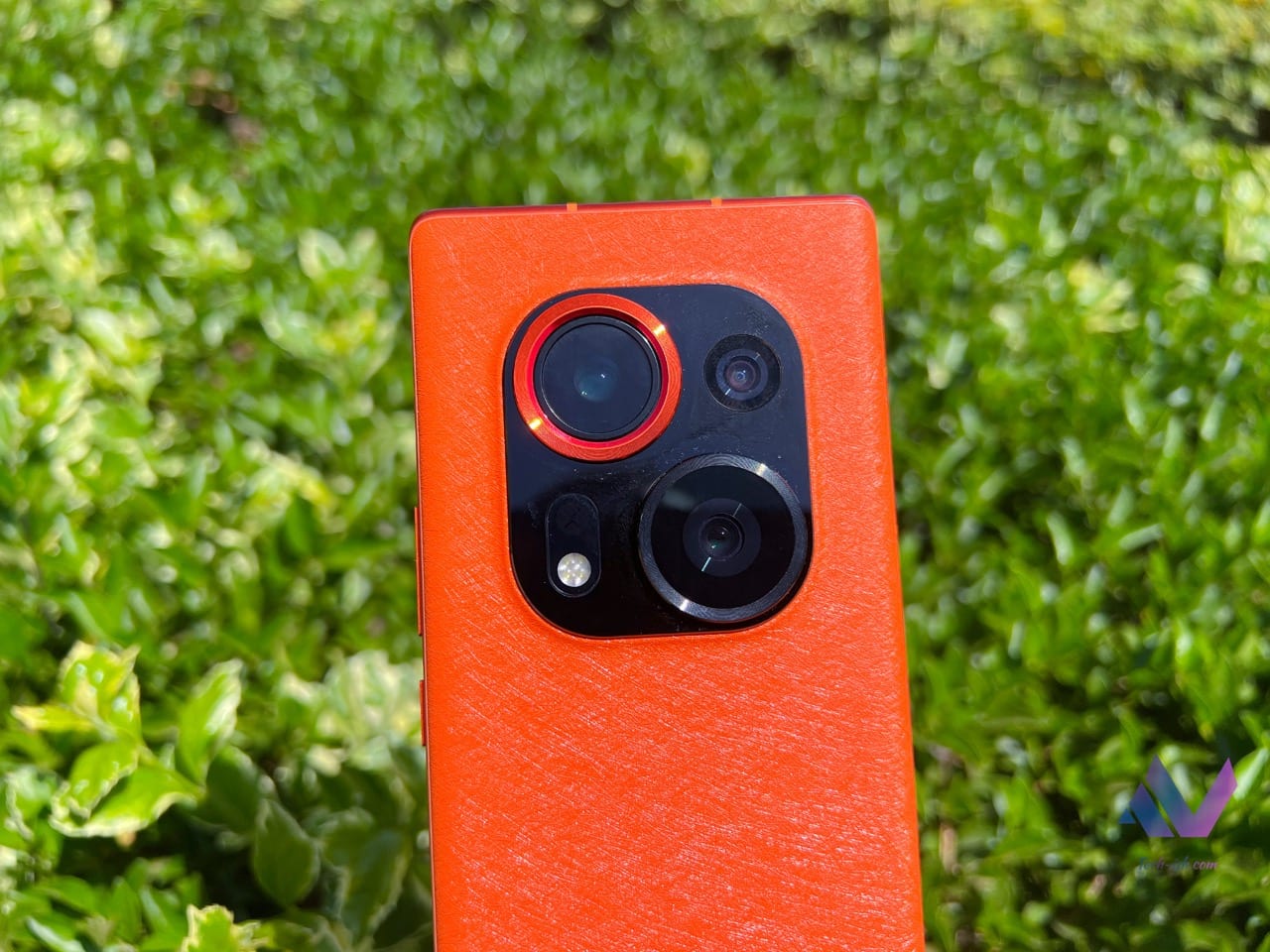 This is what differentiates the Phantom X2 and the Phantom X2 Pro. Everything else remains the same. The X2 is 68k while the X2 Pro is 83k. Meaning TECNO must really have put in the work to ask for 15k more.
I haven't got the cheaper Phantom X2 to be able to exactly what the differences are. But I've gone out and taken photos with the Phantom X2 Pro, and I can say it is very solid improvement from the previous Phantom X cameras.
You can watch the video review to see sample photos and videos taken using the phone. Yes, they're good.
The main 50MP camera is good in colour and dynamic range. The 2.5X zoom camera on the other hand suffers a little with colour, where it tends to over saturate an image in certain instances. That's not the case always, though. Meanwhile the ultrawide 13MP lens feels off in colour, but still impresses in just how wide it can get.
A few things to say about TECNO's new camera software: First, eye tracking is great. Works even on pets, allowing you to ensure the subject is always in focus. Secondly, The interface is now more intuitive and easy to use. Thirdly, the AI now better recognises different scenes, knowing difference between landscapes and grass, plants and flowers etc.
What I don't like is how the camera defaults to certain beauty filters that are just plain weird. I understand some people may love these features, but not everyone does. Make them optional when setting up the camera, so that someone chooses to set them on, and not to find ways to turn them off.
The video quality I will say is great. What TECNO needs to really work on is stability. They've done a good job with colour and clarity, especially with the main camera, and the 2.5x lens. But the footage is still very shaky when walking.
To get good footage from this phone, setup a tripod and then get good lighting. Provided you're in a quiet environment, you will also be able to get good audio.
Now, what are other things that make a phone flagship? And does the Phantom X2 Pro have them?
Let's see:
First thing is an official IP rating for dust and water resistance. Which is very absent from the X2 Pro. It would be such a good inclusion at this price point. But it costs millions of dollars to get the certification, so its probably one of the corners TECNO decided to cut. Also, it isn't a bad thing in particular, given a good number of devices in the category, take the Xiaomi 12 Pro for example, which is a little more expensive, also don't have official IP rating.
Second thing is dual speakers. The Phantom X2 Pro has only a single speaker at the bottom. It gets plenty loud, and clear. But I don't think I can call it good. If for some youtube videos, and podcasts, then yes it is serviceable. But if for music, and gaming, then you're better with headphones.
Third thing, is a headphone jack. And yes, in true flagship fashion, there's none.
Fourth thing, is 5G which the phone supports.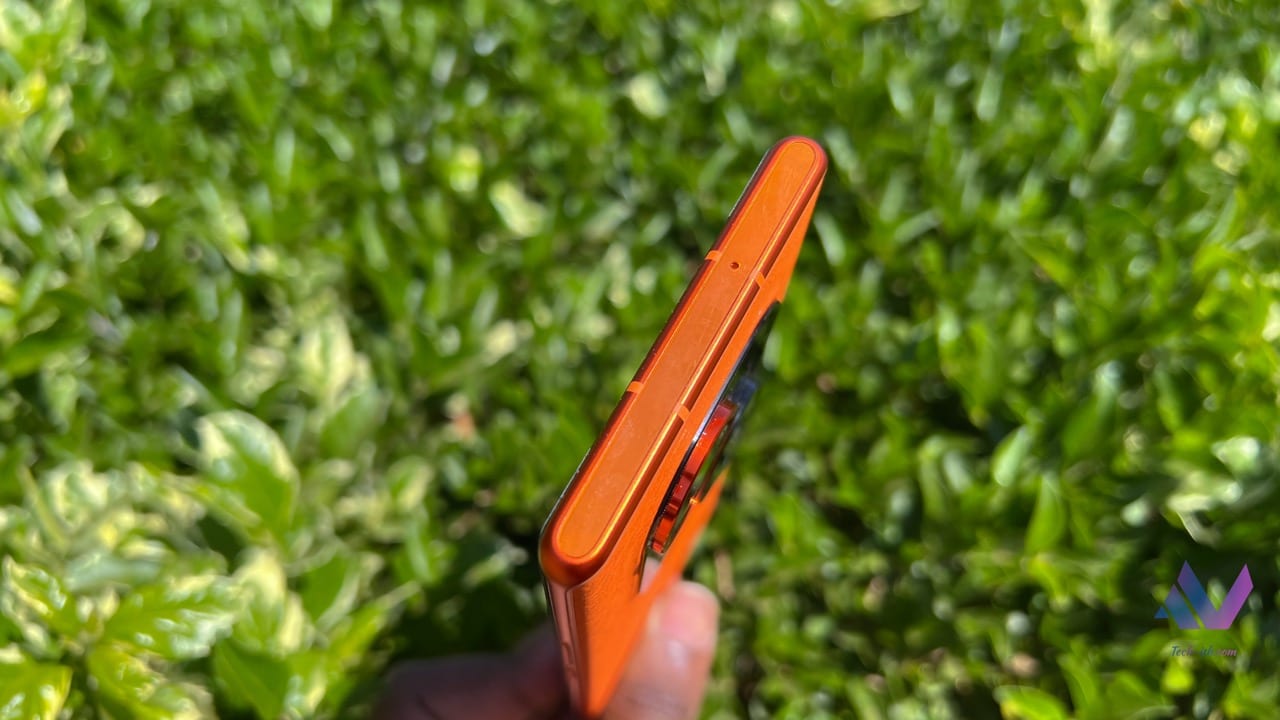 Fifth thing is pricing: And here in lies a bone of contention:
There are two new Phantom X2's a Pro and a base model. The differences between the two are only in the cameras. The X2 has a different set of cameras, while the X2 Pro has the cameras we've talked about in this review. Everything else remains the same.
However, the X2 is 15k cheaper at 68k while the X2 Pro costs 83k.
Is this flagship pricing? Not really, if you look at devices from Apple and Samsung. But if you look at devices from Xiaomi, and Google Pixels, then this is within their territory. And people have kept asking me why they should spend 80k on a TECNO and not a Pixel, or a Xiaomi.
For 68K, getting 8GB RAM, 256GB storage, and that Dimensity 9000 chipset feels okay to me. 83k however, feels steep, even with the positive strides TECNO has taken – including the assurance of software updates up to Android 15.
The only thing failing TECNO right now for me is the software experience. And I wish they listened and focused a little more on that. Make the software cleaner, easier on the eye, more intuitive, less distractive, and you have yourselves a winner device.
Honestly, if you could run say Samsung's UI on this device, and optimise the computational photography aspects to take advantage of the camera hardware just like on a Pixel, this phone would be such a good thing to get. That's however not the case fully.
Which means I would argue for this phone – the Phantom X2 Pro at 83k – to be priced a little cheaper.
However, looking at the business side of things, it makes a lot of sense for TECNO to have that 83k asking price.
First of all TECNO has been operating on a high volume of sales, small margins of profits for a long time. Getting into the flagship territory means new design processes, new factories, and a lot of research, meaning new teams. That probably means the new devices don't have huge profit margins as we'd expect from say Apple or Samsung.
They're also not making very many such devices in a year which normally would translate to better profits thanks to streamlined manufacturing processes paying off when many devices are sold.
Which means, we may only see more features being added to the phone – things like IP68 rating which cost millions of dollars for certification – once the company is able to churn out many of such devices, and sell them in good numbers.
Secondly, TECNO knows this, and they've embraced that standing because they're only making these devices as ways of shifting brand perception. Which is a huge undertaking that usually takes time. With such devices, the company is talked of and seen in a new light in the eyes of current customers, potential ones, and reviewers.
With such devices, the company finds its name appearing in lists when people talk of other bigger well-known manufacturers. TECNO knows it, and they've been using that slow ascend to be able to be taken as a serious player in the industry, while prepping for something that will take the market by storm in the coming months. They're soon launching their first foldable, and that one will bring in even more hype for them.
Thirdly, the Phantom X2 Pro is meant to draw people to getting the normal X2, which is cheaper. I am glad TECNO went with my suggestion from the Phantom X review, for a similar device with less RAM and better pricing.
Conclusion: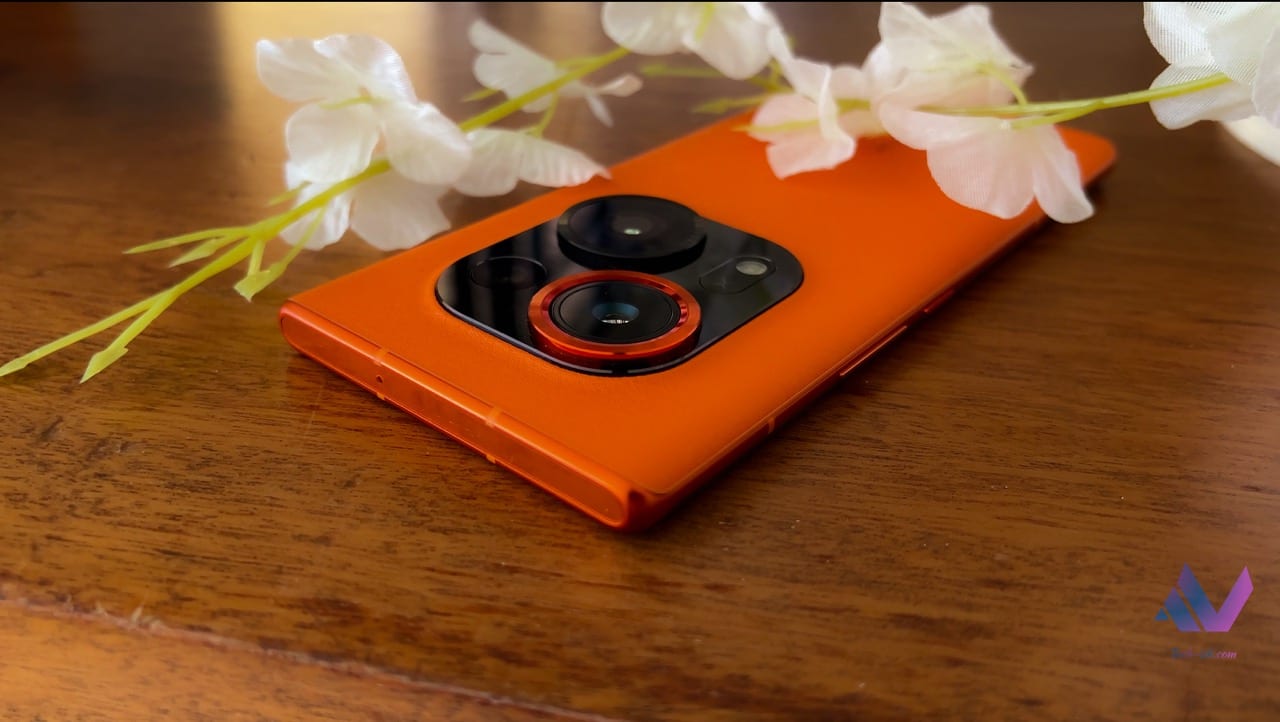 With the specs, the pricing, and the assurance of updates to Android 15, TECNO is moving in the right direction. They have brought forth something worth talking about, something worth carrying around, something that shifts brand perception, and becomes an option for people who would normally fork out more money for other brands.
They just need to work on the software experience now. What do you think? And with this long review, do you think you'd get yourself a Phantom?
Phantom X2 Pro Full Specifications:
PRICE
RRP KES 82,999
Buy from Jumia
Display
6.8 inches
1080 x 2400 pixels, 20:9 ratio
AMOLED, 120Hz Refresh, 500 nits brightness
~93.3% screen-to-body ratio)
Protection
Corning Gorilla Glass Victus
Rear Camera
50 MP main , f/1.9, (wide), 1/1.3″, 1.2µm, PDAF
50 MP telephoto , f/1.5, 65mm, 1/2.7″, 0.64µm, PDAF, 2.5x optical zoom, retractable lens
13 MP ultra-wide, f/2.2, 1/1.3″, 1.12µm, AF
Front Camera
32 MP, f/2.5, (wide), 1/2.8″, 0.8µm
Chipset
Dimensity 9000 (4nm)
GPU
Mali-G710 MC10
RAM
12GB RAM (Expandable with Virtual RAM)
Storage
256GB Storage
(NOT Expandable)
Operating System
Android 12, HIOS 12
Battery
5160 mAh battery
45W wired, 54% in 20 min, 100% in 60 min
Network
2G, 3G, 4G, 5G
Connectivity
Wi-Fi 802.11 a/b/g/n/ac, dual-band
Bluetooth 5.3, A2DP, LE
FM Radio
USB Type-C 2.0, OTG
No headphone jack
Colour options
Stardust Gray, Mars Orange
Others
Under-display Fingerprint Scanner
DTS audio Speakers
Review
Value for Money - 7.5
Display - 7.5
Performance - 9.5
Battery and Charging - 9.2
Software - 6.5
Wow Factor - 7.8
8
Summary
The reason for titling this review as "Let's be honest" is to try and paint a picture for you of what exactly I feel TECNO has done with their second flagship attempt. It is a good device. The only thing holding it back remains that User Interface.