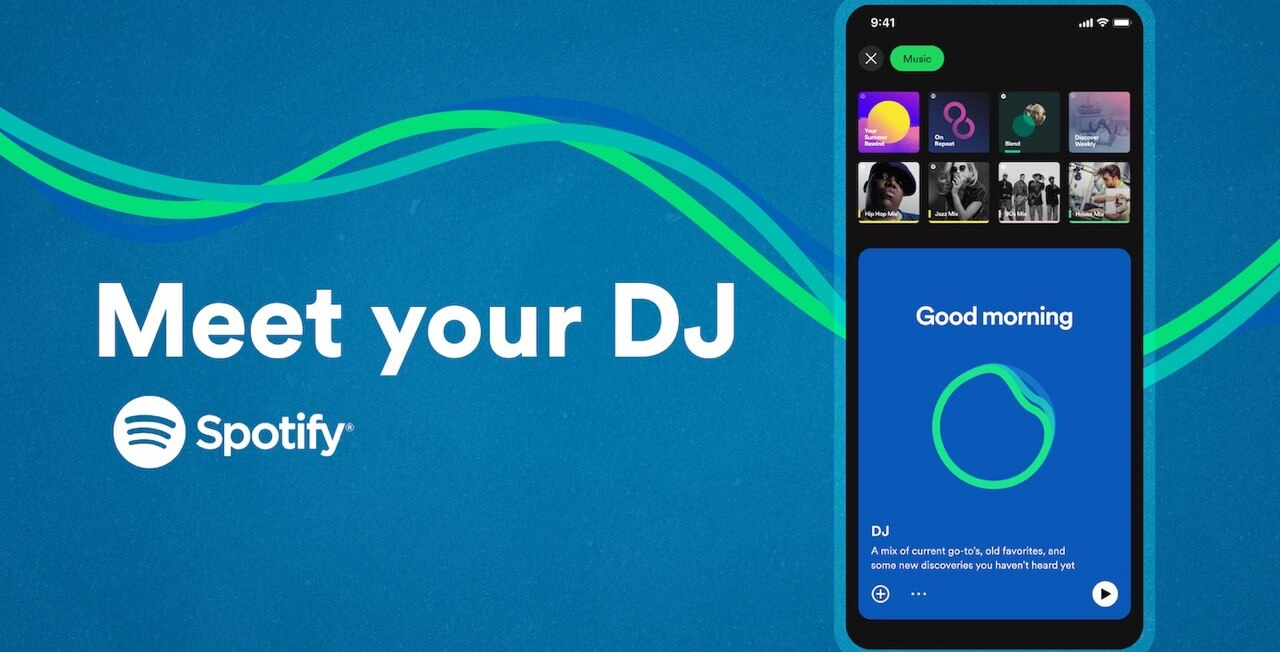 Spotify, the popular music streaming service, has announced the arrival of its innovative AI DJ feature to Kenya. Beginning today, Premium users in Kenya will be able to experience this new addition that's designed to elevate music personalization to new heights, ensuring a deeper connection between artists and their fans.
A Personal Guide to Your Musical Tastes
DJ is not just an ordinary feature; it's an advanced AI tool that intimately understands users' music preferences. It's as if you have a personal guide by your side who knows exactly what you'd love to hear next. Initially introduced in beta form, DJ not only curates a unique playlist for listeners but also offers insightful commentary about the tracks and artists in a strikingly realistic voice. This voice model, intended to sound natural and familiar, amplifies the overall listening experience.
Since its initial launch in countries such as the US, Canada, UK, and Ireland earlier this year, DJ quickly gained immense traction and became a hot topic on social media. It's evident that users have been eagerly anticipating its expansion, with the feature receiving overwhelmingly positive feedback for its innovative approach. The voice accompanying the music recommendations comes from Spotify's own Head of Cultural Partnerships, Xavier "X" Jernigan. This makes the feature feel even more personal, as if Xavier himself is sharing his musical insights with you.
How to Access Spotify AI DJ On Your Phone:
For those in Kenya eager to experience this groundbreaking feature, accessing DJ is straightforward. All you need to do is open the Spotify app on your iOS or Android device. Once in the app, navigate to the 'Music Feed' section on the Home page and select DJ. With just a tap, you can embark on a personalized musical journey curated just for you.
As highlighted in a recent press release by Spotify, since its beta debut in February, DJ's influence has been felt globally. It initially captured the hearts of fans in the US and Canada and subsequently made waves in the UK and Ireland. And now, the expansion continues.
The core essence of DJ revolves around forging connections and promoting musical discovery. It uses Spotify's cutting-edge personalization technology combined with generative AI and a dynamic voice. This trifecta ensures that every listener feels like the music is specially tailored for them.
Furthermore, with the added commentary feature, listeners are more inclined to explore new genres and artists. The statistics are promising too. Spotify reports that users are dedicating almost one-third of their listening time to DJ, illustrating its success and the captivating experience it provides.
While DJ has already made significant strides in the music streaming world, it's essential to note that it's still in its beta phase. Spotify promises continuous refinements and innovations to further enhance the DJ experience. So, for those who are already fans and those yet to explore, the musical future looks bright and personal. Stay tuned for more updates from Spotify's end.