News
Mastercard Milestone Partnership for Digital Future of Zanzibar
Mastercard Collaborates with Zanzibar e-Government Agency to Fuel Digital Transformation and Economic Growth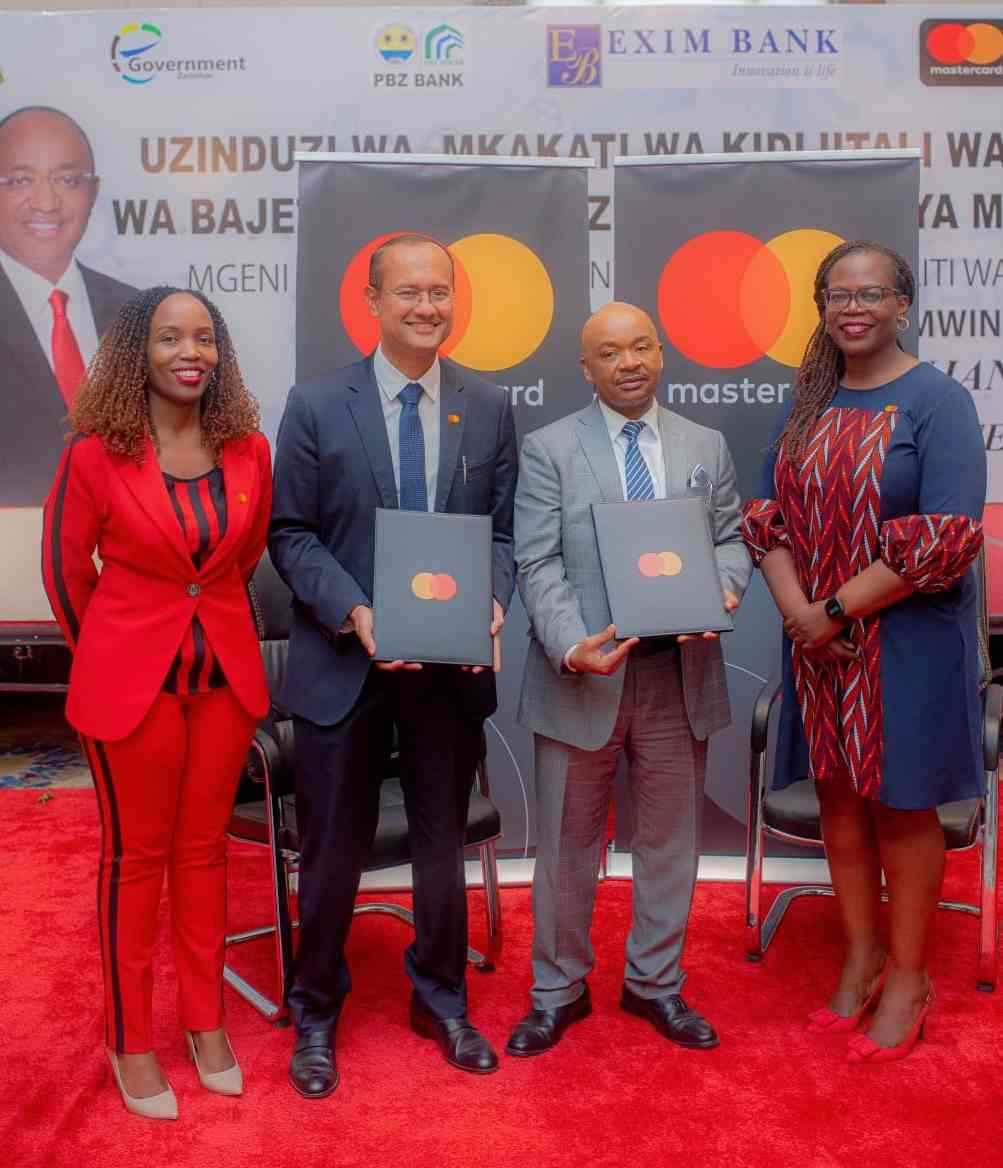 In a groundbreaking move aimed at propelling Zanzibar's digital evolution, Mastercard has joined forces with the Zanzibar e-Government Agency (eGAZ) to support and expedite the archipelago's ambitious journey towards digital transformation. The collaboration is set to catalyze growth across various sectors in the Zanzibar islands, most notably in tourism, by facilitating the digitization of payments, which is poised to play a pivotal role in bolstering economic vibrancy.
The Memorandum of Understanding (MoU) that lays the foundation for this transformative partnership was officially inked at the unveiling of the Zanzibar Digital Government Strategy for the years 2023 to 2027. This momentous event was spearheaded by none other than His Excellency Hussein Ali Mwinyi, the President of the Revolutionary Government of Zanzibar.
This agreement stands as a significant milestone as it marks Mastercard's inaugural MoU aligned with Zanzibar's digital transformation ambitions, as outlined in their Digital Economy Blueprint and Roadmap. Central to this comprehensive strategy is Zanzibar's resolute aspiration to evolve into a dynamic digital economy, one characterized by robust digital systems, innovative information and communication technology solutions, and specialized training in digital governance, ultimately culminating in a reimagined public service landscape.
The collaboration, spanning a span of three years, will witness Mastercard actively extend technical expertise and assistance to reinforce the endeavors of the Zanzibar government. This multifaceted approach encompasses the establishment of a dedicated digital transformation team, synergizing with the government's payment platform, ZanMalipo, to facilitate seamless digital transactions, and a significant stride in the form of the introduction of two million government cards. These cards are poised to streamline access to services and boost tourism, thereby engendering enhanced convenience and expediency.
Shehryar Ali, the Country Manager for East Africa at Mastercard, extolled the symbiotic nature of this collaboration by remarking, "The like-minded collaboration between Mastercard and the Zanzibar e-Government Agency will help power an inclusive, digital economy that benefits everyone, everywhere in Zanzibar. It is a testament to the profound impact of digitization and builds on Mastercard's global experience in enabling digital transformation and demonstrating the value of fostering cross-sector collaboration, fuelling economic growth and facilitating financial and digital inclusion."
One of the cornerstones of Mastercard's contributions will be the integration of their Mastercard Payment Gateway Services (MPGS), a robust system that empowers merchants to accept an array of payment modes, including mobile payments, credit cards, and e-wallets. This inclusion will not only augment the efficiency of the payment landscape but also enhance consumer experiences, thereby fostering the socio-economic development of the region.
At the heart of this collaboration lies the commitment of Zanzibar's government to cultivate an environment conducive to the blossoming of a pan-African digital economy. Such an economy is poised to galvanize innovation, trade, and investment, not only within the United Republic of Tanzania but also across the wider region.
Said Seif Said, the Managing Director of Zanzibar e-Government Agency (eGAZ), underscored this sentiment, stating, "This collaboration affirms our commitment to harnessing innovative technologies for service delivery enhancement. We believe that by working with Mastercard, a trusted partner, we can significantly accelerate the realization of our digital strategy and provide invaluable benefits to our citizens."
The focal point of Zanzibar's current endeavors lies in the establishment of a robust, secure digital infrastructure, meticulously tailored to cater to the needs of citizens, tourists, and the bustling business community. With aspirations to position the island as a prominent player in the larger pan-African trade transformation journey, these concerted efforts are poised to usher in an era of digital seamlessness and inclusivity for the ultimate beneficiaries—consumers.