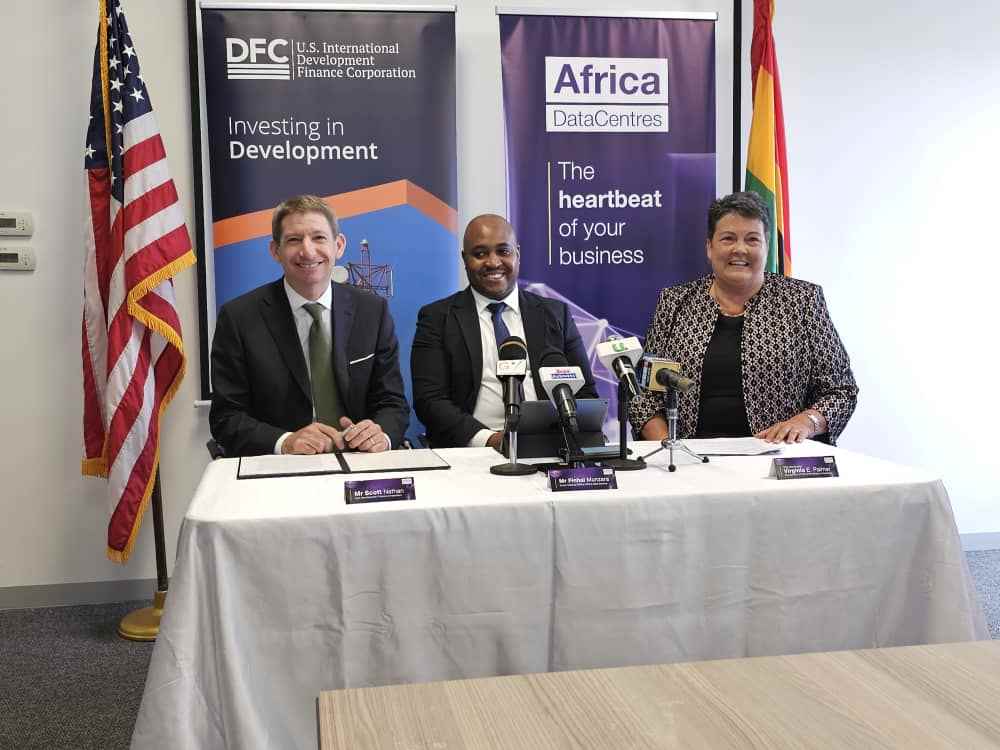 In a move to fortify the information and communication technology (ICT) framework across the African continent, Africa Data Centres, part of the Cassava Technologies group, and the U.S. International Development Finance Corporation (DFC) have formalised a statement that underscores their mutual commitment. This collaboration aims to channel a portion of Africa Data Centres' current $300 million DFC-financing commitment into the construction of a pioneering data centre in Ghana.
This state-of-the-art facility, expected to support an IT load of up to 30MW, symbolises a critical juncture in Africa Data Centres' broader strategy to enhance ICT infrastructure throughout Africa. The investment aligns seamlessly with the Ghanaian government's strategic objective to nurture the nation's technology industry, recognizing its potential as a significant economic driver.
Hardy Pemhiwa, President and CEO of Cassava Technologies, reflects positively on the nation's tech-focused trajectory: "Ghana's emphasis on its technology sector has set the stage for substantial growth, driven by a supportive governmental framework, a vibrant startup scene, and an energetic, youthful population. These elements coalesce to position Ghana as a future technology epicenter within the African continent."
Echoing this sentiment, DFC CEO Scott Nathan noted, "Our collaboration with Africa Data Centres exemplifies DFC's dedication to fostering cutting-edge infrastructure and reflects the United States' resolve to promote secure, reliable, and credible ICT frameworks. Robust data services act as a beacon for businesses, catalyzing job creation and opportunities in high-growth arenas. The forthcoming data centre is poised to be a cornerstone for community development and economic enrichment throughout Ghana."
The statement heralds a pivotal advancement in Ghana's journey to cement its status as an emerging tech hub. The united front presented by the DFC, Africa Data Centres, and the Ghanaian government underscores the concerted effort to amplify ICT infrastructure in the region.
This initiative embodies Africa Data Centres' principle of inclusive technological advancement across the continent. The Ghanaian ecosystem stands to gain substantially from this localised data centre, ensuring domestic data remains within national confines, while simultaneously enticing further international investments.
The partnership serves as a testament to the critical nature of Public-Private Partnerships in stimulating economic growth and development. "The foresight shown by the Ghanaian government in identifying and nurturing the tech industry's potential has set a robust foundation for sustained growth," Pemhiwa stated, signaling an optimistic future for Ghana's digital economy.