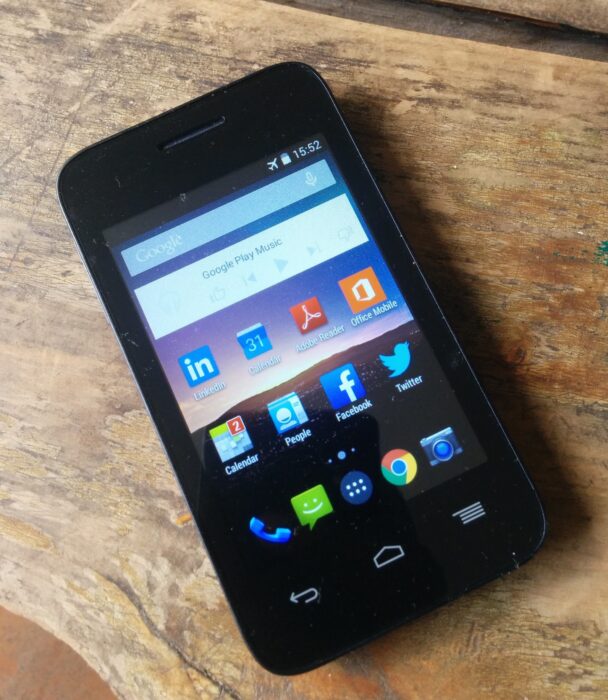 Less than a week ago, I was questioning myself over the prices of certain 'china' phones and tablets. Why is it they display high specs yet they are way cheaper than known manufacturers like LG, Samsung, HTC, Huawei and the rest.
They have a way of attracting customers, especially people like me who can't afford the expensive products from big companies.
Well I found out below why "China" phones and tablets are so cheap.
These phones have weak or totally no security detail or measures. They are easily accessible to everyone even if you have set all the pins and passwords.
I tried 4 different phones and I could access the phone without keying in the passwords or pins or even drawing patterns which had been set.
It's was easy on some popular brands in Kenya. All I had to do was long press the power button, put the phone on Airplane Mode, wait 2 seconds, long press the power button again, wait for SIM-card detection, dismiss pins and just like that you've skipped the lock screen and are home. So you have your owner information (mine being DicksonOtieno) being useless on the lock sreen.
Others you just have to restart the phones and at first boot it goes directly to home without showing lock screen even if a password or pattern is set.
Hardware and Firmware quality
I must admit there are certain 'china' phones with very good hardware specs. They make you drool especially when you look at their price tags. Well that is good (though not a surety with all 'chinas').
The quality of the firmware is what is mostly (if not always) the problem with 'chinas'. Most of the problems users experience with 'chinas' always point back to the firmware.
No matter how amazing the hardware may be, the phone won't perform well due to poorly built firmware.
Apps Performance and Phone Stability
'China' phones are quickly assembled and use popular (and cheap) chipsets readily available. Apps running on such chipsets popular in 'china' will likely experience compatibility issues. Some will totally not work while others will always 'force stop' or crash.
The phone may also be faced with frequent reboots.
Be it in Bluetooth, Mobile or WiFi networks, 'china' phones must face big problems.
In Bluetooth connections, you'll find either you cannot connect with other phones or that your speed is extremely slow. Mobile networks may suddenly not be available or 3G or 4G networks may be slower that the real 3G and 4G (Well because it's a hoax, you have no 3G!).
WiFi may have problems connecting or may always disconnect. You may also experience serious problems with tethering.
Battery & Power management
Sometimes the 'china' phones attract you because of their good battery. Well that's just for advertisement. The battery ratings may be the 2300mAH as stated but it won't even last a day because these phones have no inbuilt quality power managers. Large (and useless) processes continue running even when the phone is idle.
When using the phone it may overheat and if it has a metallic finish you find it so hot for your hands.
No Custom ROMS and Modified User Interfaces
I think it's obvious. 'China' phones don't have custom ROMs. You buy it and have it there like an iPhone. You can't change anything isheep. But worth noting is that they are extremely easy to root.
I also found out that these phones modify User Interfaces. There was one selling for Ksh. 3500 with an impeccable Touchwiz UI and I was wondering. The specs read "Android 4, Jellybeans". I laughed too. I think I have an image of it on Instagram @DicksonOtieno. It in fact runs Android 2.3.5.
The UI was modified to look like S4 in icon shapes and colours plus the wallpaper image. Well that's good marketing.
Such phones will experience major (I mean major) problems when you try to install your GO, NEXT or SMART launchers on it.
I'll leave this to you. Find a 'china' phone and a recognised phone. Take a video of the same display quality and try playing it.
If not, try playing a game on a 'china' phone and compare your experience in terms of graphics.
Yeah, they don't. 'China' phones don't receive phone software updates. 
These factors above are the reason you find major differences in prices. 'China' phones are cheaper because certain small factors are not taken into consideration while manufacturing. But on the good side, not everybody can afford expensive yet Android is for all. Can't we all have a chance? Well…