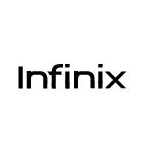 This is one awesome phone. If you're one who cares less about brand names but rather focus on the phone's specifications, you wouldn't mind a thing after learning of this phone's features.
The Alpha Marvel is a 5.0 inch phone, 720 x 1280 pixels, with 220 pixels per inch. That perhaps being the biggest drawback. 220ppi is so little for a 5″. But anyway, the other specs are awesome.
The phone offers you 1GB RAM and a QUAD-core CPU clocked at 1.5GHz. That means this phone can run any app you'll need it to, I think. Quad-core…
It comes with 16GB internal memory and an additional 32GB micro-SD card slot. That means you're all set in terms of storage. You won't even need the extra external storage. Personally, the maximum I've used up on my phone is 10GB. I don't know whether or not I'm underusing my storage.
Now to the marvel: the Camera. The phone's primary camera is 13MP. It takes up to 4128×3096-pixel pictures and has the ability to record 1080p videos at 30fps. That means you can shoot practically full HD videos. The main features of the primary camera are autofocus, HDR, geo-tagging and LED flash.
The secondary (front) camera is also another marvel. 5MP. Yes 5MP on the front. It can take up to 2592×1944-pixel pictures with a clarity that is nothing but amazing. The selfies are amazing. The video is amazing.
It has a good battery from the rating. 2500mAh. That must last the whole day under serious use.
Well another drawback of the phone (my personal view) is that it runs Jelly Bean 4.2.1. With such specs, it would be better with a higher Android version. Or am I just in love with Kitkat?
Other features you may want to know about are the A-GPS, Accelerometer, Proximity, Compass and Light sensors.
What really got me with this phone is the physical design. The shape and feel. It is so thin and so beautiful to hold. The placing of the camera to the upper right and the slightly curved edges make it so nice to hold. It is one of those phones you'd want to have in your hand all day. I'm in love with the design.
Techweez also wrote a review of the phone. Click here to read it.