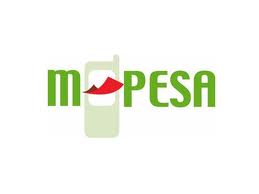 On 9th September, Apple launched the much hyped iPhone 6 and a smartwatch which they decided to call Apple Watch but we all know we'll be calling it the 'iWatch'. They also revealed their first Phablet, the iPhone 6 Plus which is 5.5 inches. Apple finally gave in and have started being followers of Trends. The company for the first time have big phones.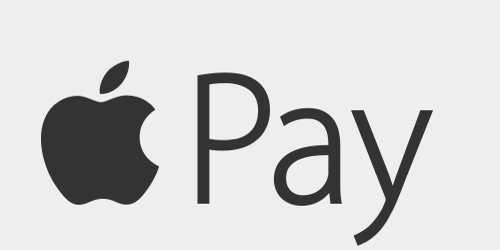 However, what caught many people was the launch of Apple Pay. The guys at Apple finally discovered NFC and have it on the iPhone 6. Near Field Communication will be used to support Apple's new venture in Digital Wallets, Apple Pay. Instead of the usual swiping of credit cards, you can now (if you have the iPhone 6) swipe your iPhones (or iWatches). These will be pre-loaded with customer's debit and credit cards' information using the Passbook application.
The idea is pretty awesome and would totally revolutionise how people pay for their goods and services. But will this be a threat to the Kenyan Service by Safaricom we've all been used to? NO. Why?
First of all, very few businesses around the world support the NFC chips or rather payment systems that would allow for one to 'swipe' their phone rather than their usual cards. Apple would have to convince businesses to adopt this system by either offering these businesses with the necessary gear or making them buy the gear and prioritise it over the currently existing forms of payment. M-Pesa on the other hand only requires one to have a simcard and a phone. As simple as that.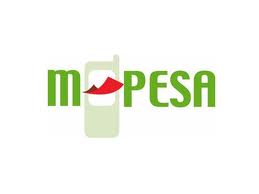 Secondly, the Apple Pay system is attached to your phone. M-Pesa is attached to a virtual account connected with your mobile phone number. You can change as many phones as possible and still access your M-Pesa. In the very near future I bet you M-Pesa will be accessible online and all over the world. It has already been accepted in some African Countries and some European nations. The 'Lipa na M-Pesa' is also taking over all forms of payment in Kenya. Even in the transport sector and Market places. And all people need is their phone. Not sophisticated gadgets that require NFC support. On this, Apple pay will never match M-Pesa.
Third. How many people own iPhones in Kenya? Or in the World? Apple doesn't have as many users as Android. Not yet. Not ever. And their numbers keep reducing. While the numbers of Android Users keeps increasing. This means Apple Pay will, even before its rollout, have very few users. From the on-set, it looks like Apple has a big task of convincing more and more people to buy iPhones and then make sure more and more businesses adopt the NFC technologies to support their digital wallet. M-Pesa counterwise only has to deal with having more and more customers. Businesses all over have accepted the 'Lipa na M-Pesa' idea.
Apple is diving into a sector even Google has ever tried. The digital wallet world has had Google Wallet, Ebay's Paypal and many others and they haven't really succeeded.
M-Pesa has been rising year after year. And it will go further than imaginable over the coming years. Last month I was asking myself, what if Safaricom found a way of enabling their service use NFC supported phones to pay for goods and services? Wouldn't this kill Apple pay? Especially since M-Pesa runs on all phones?
The talk I've heard of M-Pesa facing threats with upcoming methods of mobile payment are wrong. Africa is rising and M-Pesa is just the first venture that is coming up to shake the world. M-Pesa will outdo all other forms of mobile cash, digital wallets and mobile banking. You have an M-Pesa account? There's also something new called M-Shwari, a Safaricom partnership with Commercial Bank of Africa, to help more people open bank accounts, save and earn interest and even get loans. All this is without ever visiting a bank. On your phone!
The number of Africans lacking bank accounts is what most ideas should tap in to right now. And Safaricom's M-Pesa is doing just that.