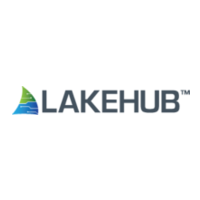 This post originally appeared on OtienoDickson.com
I am the guy on Twitter who was asking why there are no start-ups in Kisumu. I was almost ranting but thanks to @AmazingKisumu, whoever runs that account, I found a hub. Not a start-up, something better: @Lakehub. If you ask me, I think the name of the hub is Lake. 'Hub' is only there because it is a hub. Haha no. That is like saying the rightful name of iHub is i. "I am a member of a hub known as i". iHub guys chill.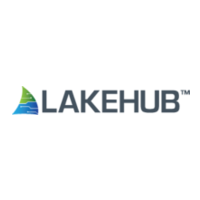 You must know what a hub is surely. A community. A group. A centre. Lakehub brings together everyone. I'm serious. There are developers (of all kinds) from painters to musicians to writers to poets to bloggers to free Wi-Fi lovers. Okay tech guys, there are also mobile and web developers. They make up a big number. The tech community here is huge. And they have some kind of determination I can't write home. They start staring at their computers in the morning. In the name of coding. I will study them keenly but the tests as at now indicate that they don't blink. SMH. Then there are resource managers, business analysts, statisticians, informaticists, journalists etc. Actually anyone is allowed in as a member. All you have to do is know the Wi-Fi password and fill in this form. Don't worry about the Wi-Fi password, it is right at the door.
There are these leather couches and plastic chairs at the hub. Not to say the place looks like Google Offices. Not yet. But the arrangement is so… how do I put this? See this, wherever you find you like, sit there. If it is to sleep, sleep there. If you want to make imaginary presentations, take the projector and rant like a Wetangula with his credit cards. If you want coffee, walk over to the corner and make yourself at home. But this is Kisumu, my dears, and the temperatures can hit 35°C. It's amazing how some people don't feel the heat. Daily I sweat like a Maseno School form 1 in Assembly on a Sunday afternoon. But you won't understand that unless you went through Maseno School. While I sweat myself dry, people make themselves coffee. You too can. I haven't heard of cold coffee, but you can invent that. Then you can sit down (or wherever) and discuss constructive ideas with independent and very clever thinkers on which start-ups you may want to found and how to go about it. If you're lucky you may meet @Nyimbi and he'll sure give you the best TED talk of your life. There are many talks here that will change your life. Or you can join the various weekly discussion groups from Business, to Pythons to Androids to whatever else you might want to form. If you get hungry (hahaha) walk out and look for food, or go home. Anyway I'm kidding. James and Chandi carry lunchboxes you could share. You'll need to follow them when you see them walk out. But seriously now, how does one get hungry when there's Wi-Fi? I know someone who'll stay up all night, in Moi University, so as to use Wi-Fi. Yes he has no girlfriend, if you're wondering.
The walls are white. Lakehub walls are white. The kind of whiteness you see in Microsoft Office Word 2013 especially when it is 12:44 am and you somehow just lost sleep. Somebody said we should paint them, the walls. But we are many. So I think everyone will get like a meter of the wall each. I'll paint my part blue and then write 11. I don't know how creative that'd be but have you seen Japan's flag?
Anyway, I wanted to introduce you to Lakehub but had nothing to say. I had nothing absolutely. You should thank the rains. They woke me up and ran away with my sleep and forced me to write. So there. 700 words, because I am a guy. A chic would give you 7000, with no apology. 1000 of which will be about what she put on. I'm sorry.
I've only been 20 for 2 weeks. And in these two weeks I have met brilliant minds, creative people. In these few day I have seen the future of Kenya. I've seen the achievers of this nation's goals. People who are going to build the African dream. Here are the big companies of the future. Change is mixing itself up in the hearts of open-minded, young, talented, creative and ambitious people and you can come sit, join or just look and be part of the story.