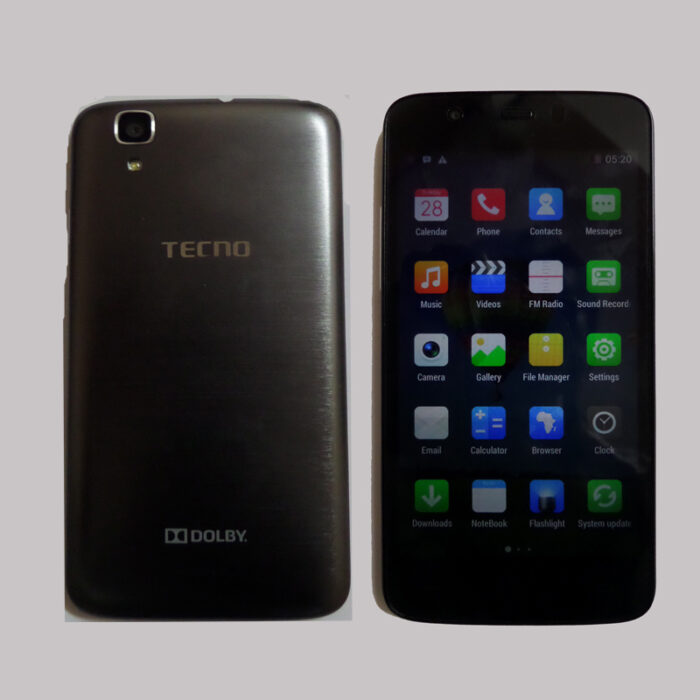 I will start right off with what you get in the box. It is a big box. Too big in fact for a 4.7 inch phone. However included are:
2000mAh Battery
Rubber Earphones
USB cable with charger
2600mAh Power bank with a mini USB cable
Leather and Plastic Flip Cover
Warranty and User Manuals
The power bank and the leather flip are free of course. And probably a key thing that'll drive you towards buying this phone. If not, then the 16GB internal storage would.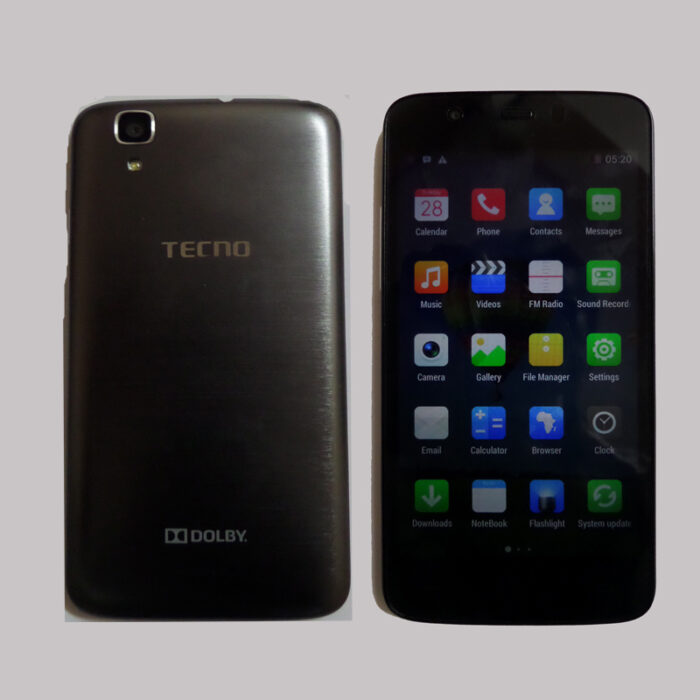 The phone runs Android 4.4.2 KitKat. It has a Mediatek Quad Core Processor clocked at 1.3 Ghz and 1GB RAM. And the cameras are 8MP rear and 5MP front. The only Branding is found on the rear of the phone. There's no branding on the front. Clear and black.
Now should you buy this phone?
Screen Resolution
The resolution is 720×1280 meaning HD. The pixel density is 317 pixels per inch. Which is super fine. Good thing here.
Camera Issues
The rear camera is 8MP on paper. That should probably mean it is awesome huh? No. The camera is totally blurred. Although, it has autofocus and all can blur backgrounds and focus on objects, the picture quality is just not right. The photos produced look bad. Totally awful. I've tried three different F6s and the camera is still that bad. I had thought maybe the issue was unique to the first one I tested but I guess they just put faulty 8MP lenses.
The front camera is 5MP? LOL. No. More like 0.3MP.
Sound
Brilliant audio I must say. When you take the phone out of the box you'll only see the Tecno logo at the back of the phone and a 'Dolby Digital' branding meaning the phone has Dolby sound drivers.
You'll notice the good speaker while listening to music or playing games or even while making calls. The phone has one speaker on the back for normal use and one on the front for calls. Both are clear and sharp.
There is no built in Equaliser for your music. There is however a Dolby sound manager from where you choose between 'Music' and 'Movie'. And the both perform pleasingly.
Software Version
Android 4.4.2 KitKat is a win here since it is low end. But Android KitKat is far long forgotten. We are focusing on Lollipop. Will this phone get an update? No. No Tecno Phones have ever received updates. I think the company can't manage that yet. Prove me wrong Tecno. Prove me wrong by updating the Phantoms or even Phantom Z only.
I also have another issue. I thought on Android 4.4.x long pressing the home button should send me to Google Now? That's not the case. If you hold down the home button you get recent apps.
Lock Screen
So Tecno somehow forgot to give you the ability to change the phone's lock screen wallpaper. The balloons will be there on your lock screen for good. Unless you download a lock screen app. You can change your phone's wallpaper yes but not the lock screen.
Who forgets lock screens?
SIM Cards
It is a dual SIM phone. As usual. One slot is for a micro SIM card, the usual size, and another slot is for a nano SIM. The nano SIMs are tiny so you have to halve one of your cards if you want to use both slots.
I have no problem with that.
Battery
Now here there is a big problem. First of all, the 2000mAh battery. That's just not good enough. I'm not saying it is bad though because if you use the phone without putting it down (or the screen off), the battery will die after 4hrs. On fair use the phone can hit 11hrs of use. Include web browsing, Spider man, Music, Temple Run, and Asphalt 8 and of course excessive Twitter and you manage at most 9 hours.
The painful thing about the battery is that it really drops from 100% to 85%. Like really fast. But you'll love it once it is 15% since it starts taking its time here. 15% can drop to 0% in like 2hrs if you're tweeting only.
Heating
The phone heats up. It overheats actually. The area just next to the rear camera can get extremely hot at times. Too hot at times for you to use the phone.
If you have an app to show you the phone's temperature, it mostly is at 39 degrees Celsius. It can reach 41 degrees at times. I wonder why this is the case. Is it because the phone is too thin (about 6.5mm) or is it because the processors are overclocked? Tecno did you mess up the processors by any chance?
I assume the heating by using the flip cover which covers the back of the phone. But Tecno Mobile have to answer this. Tweet them and make them answer.
The phone is relatively fast and can handle pretty big applications. The AnTuTu Benchmark test (v5.1.5) rated it as 'Good' with 17,659 points which is quite amazing. I ran the test once and I'm sure it can do much better right now.
It is on sale for not more than 16,000 (Update: Phone now retails at Ksh. 20,000) Kenya shillings. With all the faults highlighted will you buy it? Plus it is on my list of Best Phones Under 20K.