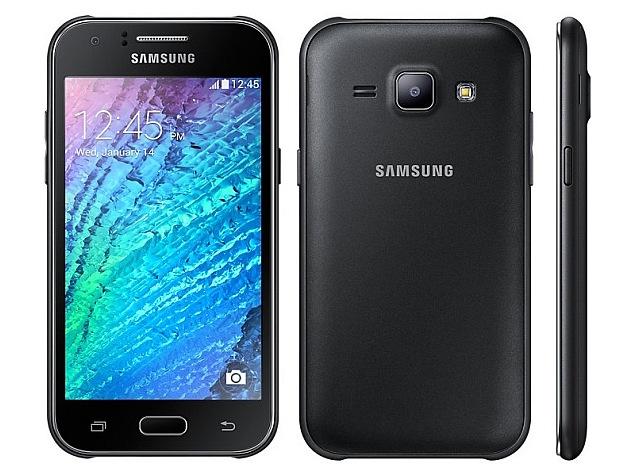 I held it and I loved the design. Yes it is plastic. But how it feels on the hand… with all the right curves! Here is the Samsung J1.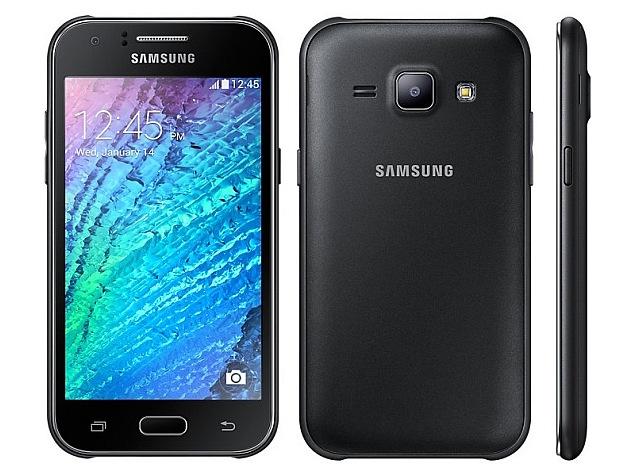 So I'm guessing the Pocket, Star, Young etc business wasn't doing well. And so Samsung decided to have more serious products. Things people can look forward to updates and all that (I guess). And that has brought about series like the A, E and J Galaxies.
The J1 has a variant that supports 4G networks. With Safaricom and Airtel rushing into the 4G business, this is the first low end device for consumers who can't afford expensive gadgets.
Display:
The J1 is a 4.3 inch device. It has a pixel density of 217ppi from the resolution of 400×800 pixels. Though the display is obviously small for the current market, I mean people want large devices, you will have good colours and good viewing angles with this phone.
The screen has no protection whatsoever and thus can easily shutter. It is a TFT capacitive touchscreen.
Specifications:
The phone comes with 4GB internal storage and 512MB RAM running on Android 4.4.4 KitKat. The processor is a dual core 1.2Ghz Cortex A7. These should be the main highlights of this phone. 4GB is so little in this time and age. Although you can increase the storage with an external SD card, we have seen sub-8K devices with up to 16GB internal storage. Samsung should do something on this.
The 512MB RAM promises to deliver, which I doubt. 1GB would be good. But if you don't plan to do anything heavy on your device, using this RAM won't be that hard. It will lag sometimes. Be prepared.
I have no problem with the processor. But it is good to note we have seen 8 core processors clocked at 1.3GHz going for less than 10K.
Camera:
The primary camera is 5MP with LED Flash and can shoot HD videos; 720p at 30fps.
The selfie camera is a smart 2MP shooter. There is nothing so amazing about the cameras.
Battery:
Alright here is where we argue with Samsung a little. 1850mAh is not that bad. But also not that good. 2000mAh should be the least nowadays. Anyway with good usage, you might just enjoy the battery!
Opinion:
Nowadays most phones are good. Period. But how good is a device? And does cost count?
You can get the device for about 11,000 to 14,000 Kenya Shillings. Which makes me ask: Can you get better devices at that cost? Yes. Why choose this device then? Well Brand Name, 4G (if you get the 4G model), Looks, Curves… I don't know.
But it is a pretty decent phone.