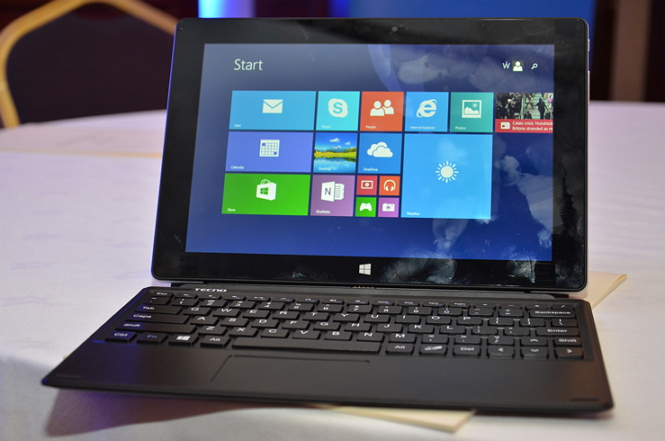 Would you expect a Tecno Tablet running Windows 8.1? No? Yes? Well. Tecno just launched a new product: The #Tecno2in1 WinPad 10.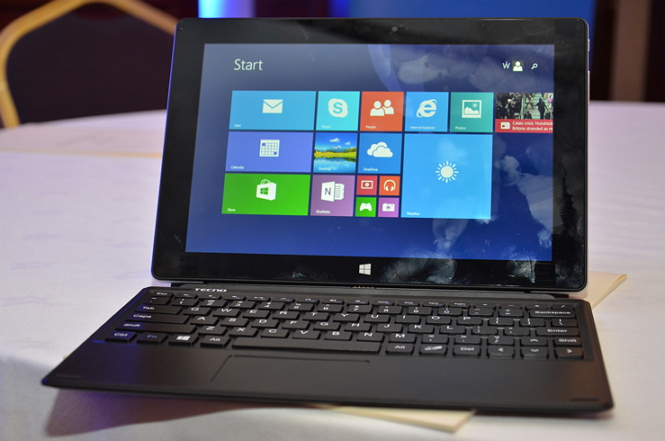 First things first:
It is called 2in1 because it is a Tablet and a laptop at the same time. The keyboard is detachable.
It is called WinPad 10 because it is a 10 inch tablet running on Windows 8.1 OS
It has been made through a 'partnership' with Intel, for the processor, and Microsoft for the OS and publicity. LOL.
So what's with this new tablet? At first I thought it dual boots Android and Windows. But that is not something we'd be seeing on Tecno this early, or is it?
Design:
Remember the Galaxy S5? Yeah. The back of it had some pores or what do I call them? It had a roughness to it. That's exactly how the back of the tablet looks and feels like. There's a Tecno and Intel branding at the centre.
It is beautiful and not that heavy.
Screen:
It has a 10.1 inch display. With a resolution of 1280×800 pixels. That is about normal HD, if you get what I mean. The screen is IPS.
Camera:
The back camera is better than the front camera. How does this work on a tablet? I think the front ought to be better than the back. It is a tablet.
The back is 5MP while the front is 2MP.
Specifications:
Windows 8.1 which is, comes as no surprise at all, upgradable to Windows 10 as from next month.
The processor is 1.8Ghz Quad Core Intel Atom Z3735.
RAM is 2GB and Internal storage is 32GB. It has a memory card slot. Plus it also has a micro HDMI port, wow.
Battery:
This is the best part of this tablet. A 7000mAh battery!
Opinion:
This is a good device. I am killing my dreams of getting a Surface. I mean…
When I get to use this tab, I will go in-depth. It will be on sale in Kenya for about Ksh. 30,000.
Tell me what you think. Hasn't this announcement shocked you. It has for me. Didn't expect this from Tecno.