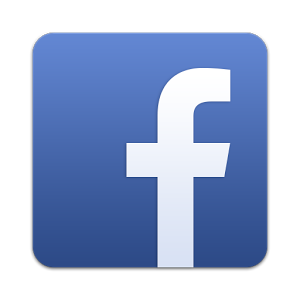 Facebook has been on my mind and lips for a while now. I should have attempted a post some time back but I couldn't access the site. Some of you might be having similar issues. That will be sorted soon, hopefully. So stay put.
I want to talk about Facebook as the company. Not just Facebook the social media site you've been quitting since I was in Form 3.
Some few days ago I told people something they found shocking. I did not know most people weren't aware that Facebook owns Instagram and WhatsApp.
I phrased the question like this: "What are the most used apps on your phone on a daily basis?"
The general answer was this
Facebook
Twitter
WhatsApp
Instagram
Messenger (A couple of times for Facebook messages)
My next statement was this: "So you're using only Facebook and Twitter?"
Very few understood what I was saying. Anyway…
Yesterday Facebook released these numbers: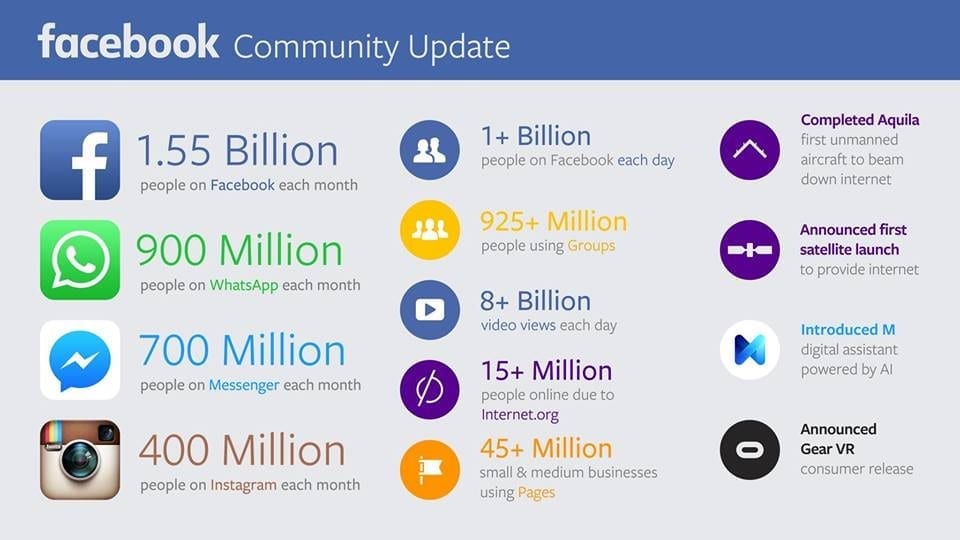 There are about 1 Billion people on Facebook everyday. And 15+ Million of them are online due to Internet.org! Not just that, there's 8+ Billion video views each day!
Cool right?
Remember the world's population is slightly above 7 Billion people. So out of 7 Billion people, approximately 2.4 Billion people use Facebook products!
***
From very small beginnings Facebook has grown to be the Social Media giant it is today. You've probably talked of quitting Facebook more times than you've talked of quitting your stressful job, but somehow you still use the site.
On Facebook, you can find almost everything you need. You can keep up with the lives of people you don't really like. You can get news on what's happening around the world. You can view photos, create albums. You can blog on Facebook with the new revamped Notes. You can check into places. Create events. Watch videos and very soon you'll be listening to music directly from the app.
You need to read this article from TechCrunch: Facebook's Quest to Absorb the Internet.
Facebook have us where they want us. But what next for them? What does the future hold?
Beaming Internet from Space
A few weeks ago Facebook revealed plans to beam internet from space, through its Internet.org campaing, in partnership with Eutelsat. I wrote a post here asking questions on how that would be achieved. The feedback on various tech communities on Google+ was amazing.
Internet access is a basic need in the 21st century. And I know there are people who argued (on Google+) that water, food and shelter is what Facebook should be giving us, but like one person answered the community, it is high time people realised that access to knowledge is what drives true change.
This project will not only see Facebook bringing the next billion people online, but it will also drive change in various communities. We will see a more interconnected world.
Facebook Artificial Intelligence
Recently launched is the digital assistant called Facebook M which is powered by AI and supplemented by real human beings. It is to be bundled on Messenger and tries to do everything for you. "It can purchase items, get gifts delivered to your loved ones, book restaurants, travel arrangements, appointments and way more". It competes with Siri, Cortana and Google Now.
And that's not all. Soon even the visually impaired will enjoy using Facebook. AI will power the app and be able to explain and describe photos and moments to them!
Some few days ago, it was big news that Facebook was planning on achieving teleportation by 2020. But not teleportation as you know it, but rather through Virtual Reality.
(Facebook) is gearing up to launch its first VR headset, the Oculus Rift, sometime early next year, and it has an extensive team of researchers and scientists working on things like voice and image recognition technology to help users interact more aggressively with its products. – Re/Code
So in future you will be able to do the following from Facebook:
Chat with friends as if they are there with you thanks to VR
Buy (and probably sell) directly from Facebook
Watch movies, music videos, news etc directly from Facebook
Read articles, news magazines, blogs etc without leaving Facebook through Instant Articles
And much more as some speculate deeper integration of the site with Instagram and WhatsApp
Meaning you'll stick around more on Facebook in future than you are right now. So you'll continue liking…