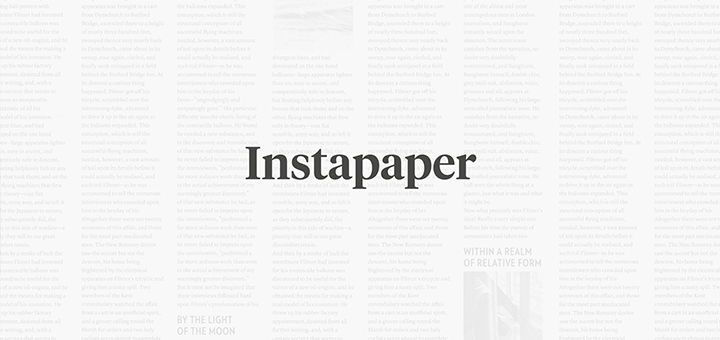 If you are one who normally saves articles so as to read later on, then you know of these two competing apps: Pocket and Instapaper.
I use Pocket, free with no subscriptions. There's the Premium option of paying for other services but I have never bothered with that.
I know most people use Pocket. And the little improvements they have been making with Recommendations, and creating a simple social network kind of service has been much welcome as it has helped me particularly access many more articles.
Instapaper also has two options; free and premium. They have however has made Instapaper Premium open to everyone.
Meaning people will now enjoy
Full-text search for all articles
Unlimited Notes
Text-to-speech playlists
Unlimited speed reading
"Send to Kindle" via bookmarklet and mobile apps
Kindle Digests of up to 50 articles
An ad-free Instapaper website
They have quoted in their release that they are now better equipped for all these.
Removing ads everywhere and making Premium accessible for free makes me want to download and use Instapaper once more!
Maybe this will make many of us shift back to Instapaper. Pocket has us hooked.