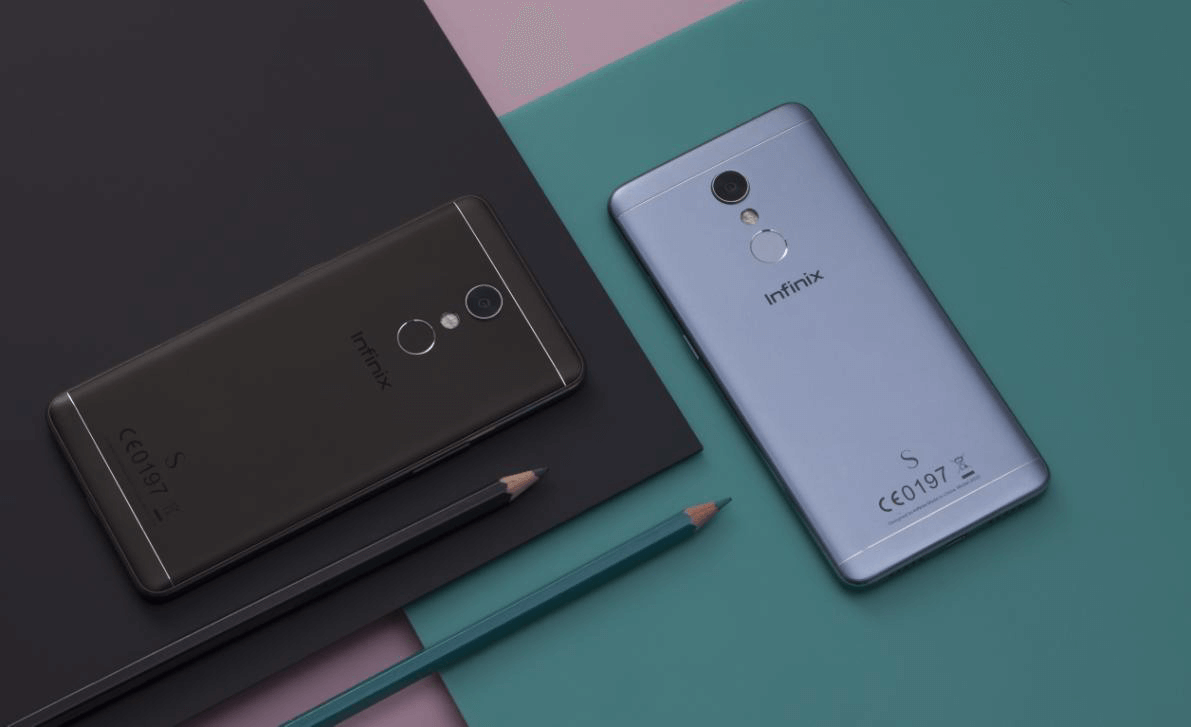 Taking the lead in suiting the latest trends in the group of young, stylish consumers, such as going to home parties and sharing one's happiness, Infinix has just launched Infinix S2 PRO (X522), the world's 1st ever Wefie Smartphone, under the philosophy of being a trendsetter in terms of technology and fashion. Smartphones come with rear cameras in order to capture exciting moments of the world, plus continuous breakthroughs in front cameras to fully show the charisma of the user. Wefie stands for the sharing of one's happiness and technological breakthroughs alike. Infinix S2 PRO features trendsetting dual front cameras and the Smartphone industry's first ever application of an ultra-wide angle of 135° plus 8.0 megapixels for the front camera, leading selfie taking into a new era of Wefie.
The world's first ever Wefie Smartphone, Infinix S2 PRO features a 13.0-megapixel rear camera and dual front cameras, one of which comes with 13.0 megapixels and beautification functions and the other with an ultra-wide angle of 135° and 8.0 megapixels. With photography and video beautification for individuals or groups and magic movie 2.0, photos taken at parties will become uniquely fascinating. Snapshots by Infinix S2 PRO will make your party and friends look more attractive. The 135°-wide-angle front camera and the powerful group beautification technology will clearly capture every joyful moment and more importantly make every partygoer look radiant from all angles of view.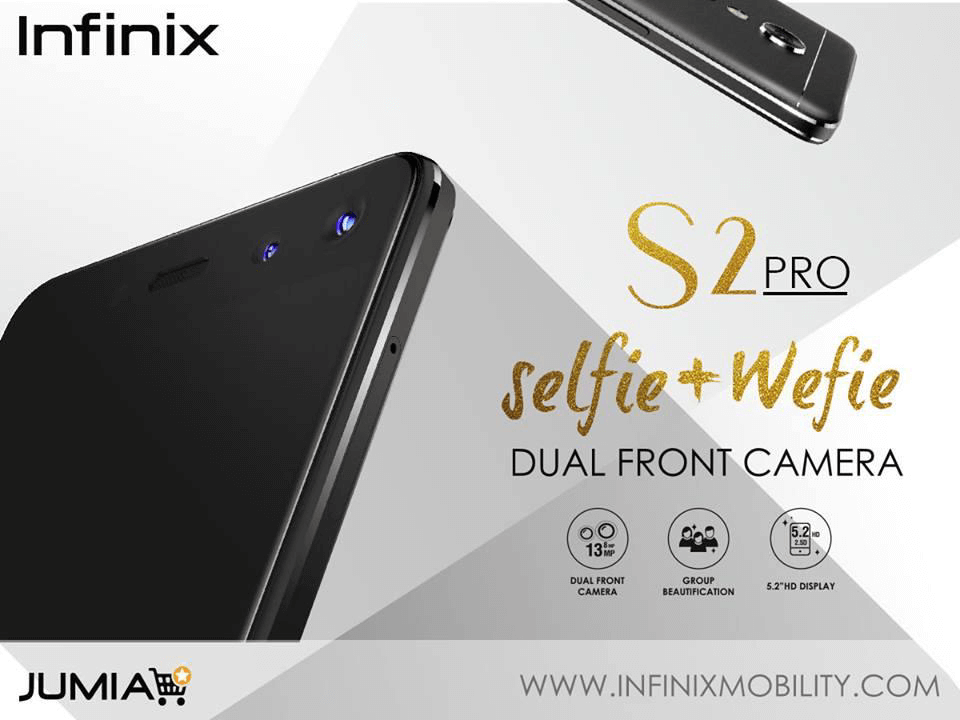 A good Smartphone is as unforgettable as your love. You are attracted not just by its fascinatingly powerful functions but more importantly by its excellence in details. Infinix S2 PRO features a 5.2" screen, which, thanks to great R&D efforts, perfectly matches different hand sizes as well as operating and experiential requirements. It offers the best proportions for operation by single hand. A combination of a 2.5D glass screen and the best curve design lets you want to hold this Smartphone all the time. In the meantime, Infinix S2 PRO boasts a cool function of fingerprint recognition. The fingerprint recognition area on the back is round to match the finger shape, bringing a different touch control experience while looking simpler. It supports various fingerprint-based apps and is able to wake up certain software via your fingerprint, realizing comprehensive protection of personal information stored on the Smartphone. S2 PRO will be available for sale on 10th of April 2017 on the giant online retailer, Jumia for 15,699.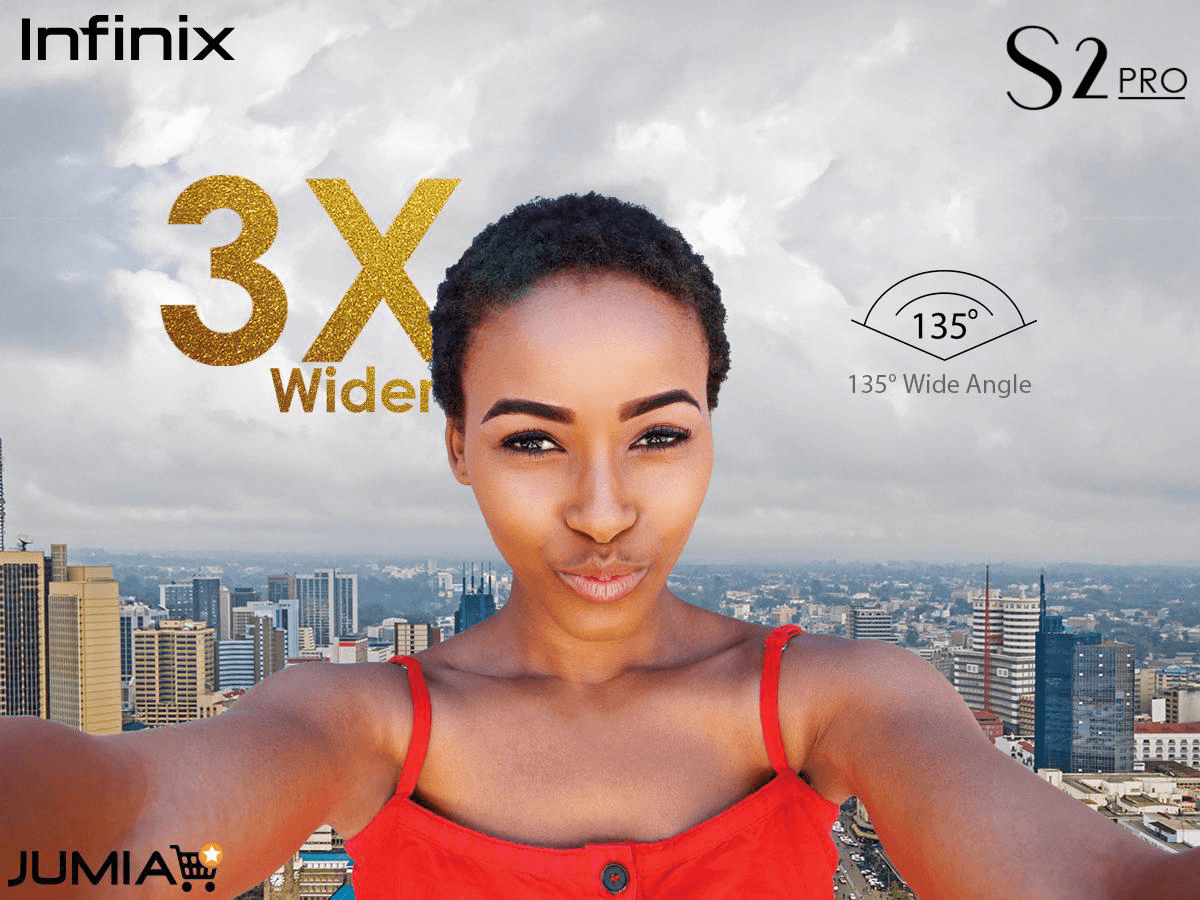 Wefie will open up the door to a new era of intelligent social networking and allow you to share joys within your group in new ways. Infinix S2 PRO with dual front cameras and an ultra-wide angle of 135° will not only raise the front camera technology for smart phones to a new level but more importantly let mobile social networking make a radical change into "1+" from "+1".