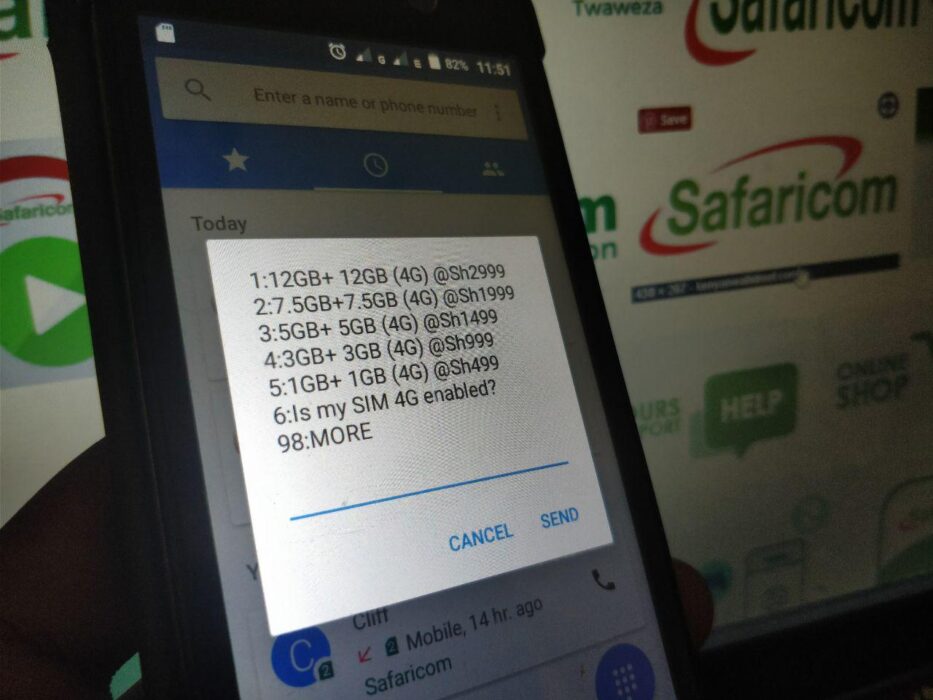 Safaricom is currently running a promotion that ends on January 16th 2018 where if you buy their 4G bundles you get an extra bundle of the same amount for free.
The extra free bundle has the same validity of 30 days but can only be used in 4G mode. So it is important to make sure your SIM is 4G enabled and your phone supports 4G before jumping on this.
Here is a breakdown of the data offers:
12GB for Ksh. 2999 and you get an extra 12GB free
7.5GB for Ksh. 1999 and you get an extra 7.5GB free
5GB for Ksh. 1499 and you get an extra 5GB free
3GB for Ksh. 999 and you get an extra 3GB free
1GB for Ksh. 499 and you get an extra 1GB free
Enjoying the extra free data can be hard for many people whose phones can't be capped on 4G mode only. Especially if you are in zones where 4G isn't that strong and you connection constantly switches between 3G and 4G.
If you have a device where there's LTE or 4G mode only option on your settings, you're good to go. If your device only allows 4G or LTE Auto/Preferred pray your 4G connection is strong enough not to constantly switch so that you get to use the extra bundle to completion.
I don't know if this effectively makes Safaricom the cheaper option for now? But it is still hard to beat the Telkom offers of Ksh. 49 for 400MB and Airtel Kenya's Ksh. 99 for 1GB.
What do you think? Have you already bought a bundle?