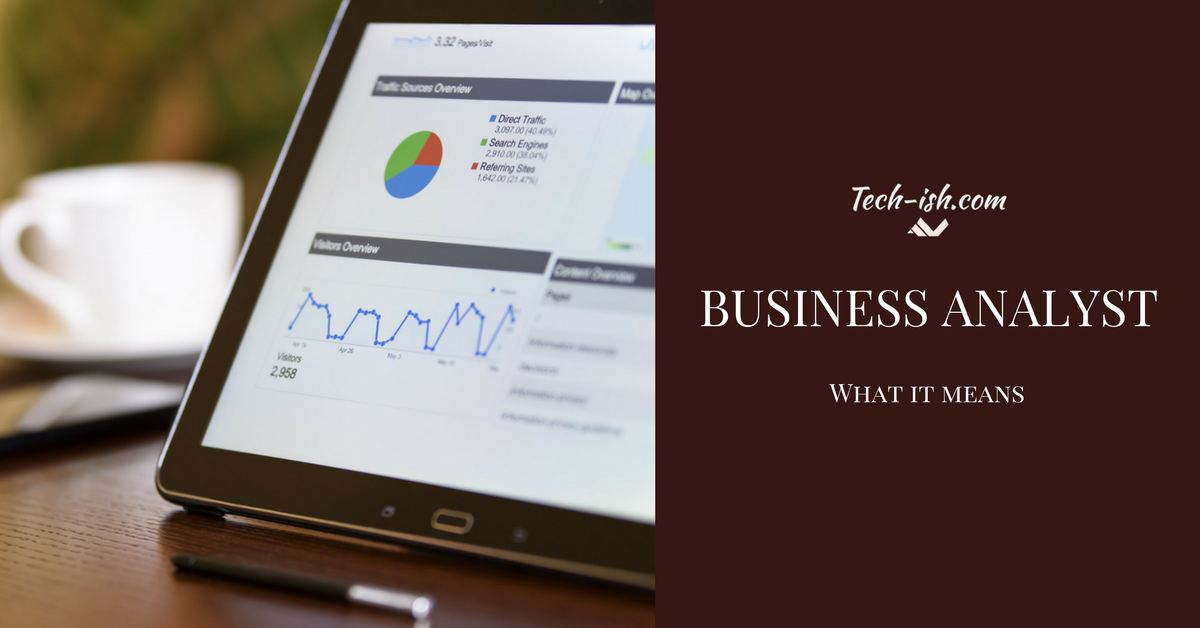 Information Technology is an evolving domain which as expected kills the old whilst giving birth to new distinct positions. This domain has overlapping roles spanning from Hardware to Software related ones, name them. However, the reason I brought you here is to enlighten you about this new niched role of a Business Analyst which has recently been appended into the list of IT Practitioners and seem to attract a fair share of attention and remunerations.
My definition of a Business Analyst would be a professional who captures existing and supposed business needs and processes of an organization, documents them and ensures that the delivered technology products are aligned to these needs as summarized in the Business Strategy. That long? Yeah, because I tried to sum up everything a BA should do. Before we move on to Top 10 tasks of a BA lets break down the definition again.
Captures existing and supposed business needs and processes of an organization
With an Increased need of automating Business Processes, the BA is the primary link between the Process Owners and the Technology team.
The BA is expected to author several documents. Now that s/he collects needs from stakeholders. Primary planning documents being User Requirements which are raw requirements from stakeholders and Business Requirements Document which maps them to what the Solution being developed should achieve.
Ensures that the delivered technology products are aligned to these needs
Sounds more of quality assurance. Yes! Since you've been part of the product planning you need to have Product Testing skillset to finally say the delivered product conforms to the one envisioned on the boardroom.
I've broken my definition this further to give you a clear view. Hope you're enjoying the read so far. Now here are the take-away Top 10 Tasks a BA should do.
Top 10 Tasks a Business Analyst does
Stakeholders Analysis
The Business Analyst is responsible for identify unnamed stakeholders in a project and ensure that he collects their views, input and assemble them into Requirements documents.
Business Analysis Plan
BA should prepare a plan (from the Project Manager) of each phase of the product development cycle while counter checking quality assurance led by the Quality Assurance team.
AS-IS Analysis
AS-IS Analysis, refers to the process of documenting how the existing systems of an organization are coordinated and work together in meeting the wholesome objective. (Coupling). As a BA, this is a plus to document for future change management easy.
BRD – Business Case, Scope
This is a document that aligns a Technology Solution to the Business or User Requirements collected earlier on. It's a comprehensive document and every layman (not getting laid here J) should understand it.
Functional Requirements Specifications
In most Agile environments, this document is included in the Business Requirements Document. Functional Requirements Document is a collection of all Key tasks that the proposed Solution is set to achieve. From the Requirements gathering, a competitive BA should identify the most critical functional requirements which must pass for the solution to be a pass.
Visual Documentation
A Business Analyst is the link between technical and non-technical people. In most cases you will have to accompany your technical explanations with diagrammatic representation. This is better governed by the UML (Unified Modelling Language) Standards. Structural and Behavioral diagrams are expected. (Class, Component, Object, Sequence, Use Case, Entity diagrams etc.)
Information data model Documentation
An extension of behavioral visual documentation processes. You will be expected to present information flows.
Test Plans, Test Cases, UAT
Another critical role is the preparation of test plans and test cases based on the requirements specified earlier on the stages. These are prepared for the Test Phase when the Solution's functionalities are validated.
Change Management
There are always new changes that arise from the use of a product. This could be from the end users, the developer team or a stakeholder addition. The BA documents this and oversees the implementation of this change by doing regressions tests after the patching.
Availability throughout the Project.
This sounds like ICT Support. But this time you're offering it to the Product Development team. As a BA you should be available all through the development cycle, scrum meetings and staff. Sorry to say, but you'll have to double up as the secretary of the group. This way you will understand the product even better.
We can clearly see role of a Business Analyst in a Software Development Cycle. S/he keeps the team on toes on compliance and conformance to the market requirements and expectations. Every other huge Software idea should pass through the hands of a B.A. The important thing to realize is that it's not the idea that matters, it's the execution. Which in turn means that innovator is not the one who thinks of something but the one who executes the idea so well that people will actually use his product.
---
About Author
Samuel Mwanyasi is a graduate of Bsc. Informatics from Moi University, Kenya. He has switched between different roles in Software Engineering projects before settling for a Business Analyst role. He is currently a Technical Business Analyst with KCB Bank Group. Before that, He interned on a Similar role at Safaricom PLC. He loves sharing knowledge and offering a helping hand. Follow him:
For more visit: www.boyguide.wordpress.com | @itsMwanyasi254 |@sammygrassy