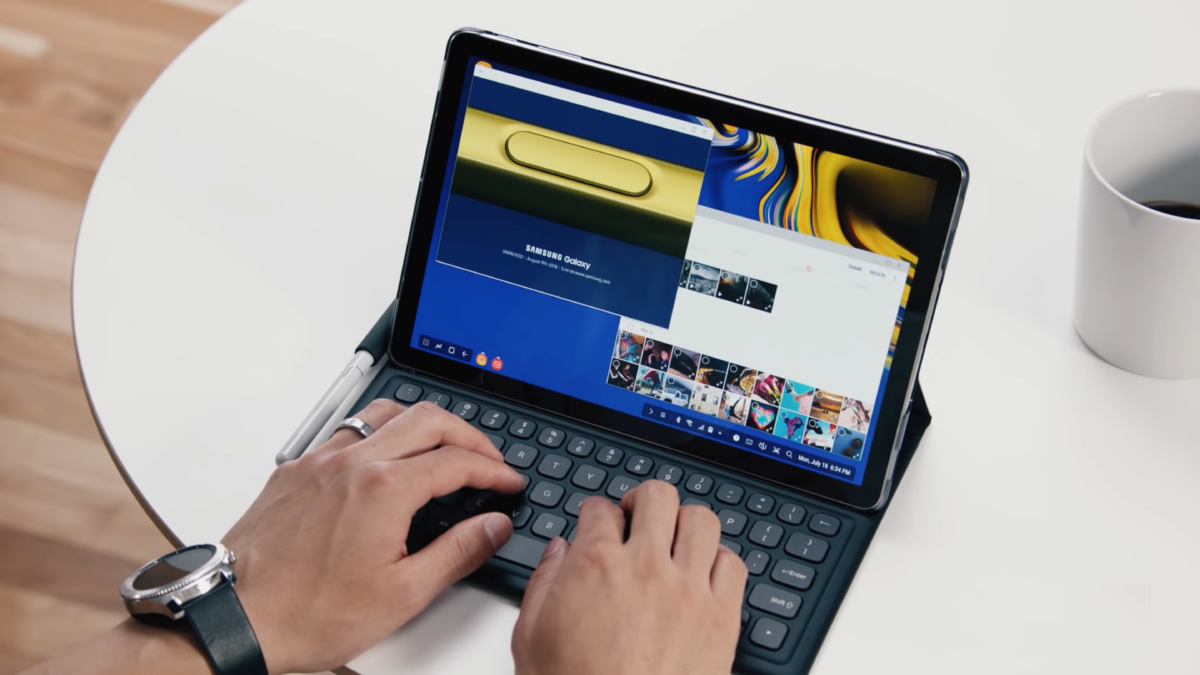 It has been talked about everywhere: tablets are dead. People are not actively buying tablets anymore. Well apart from the iPad which seems to be doing quite well, even as we expect the newly designed iPad with minimal bezels.
But before Apple announce their new iPad, Samsung have made official their latest tablets: Tab S4 and Tab A. The one that stands out is the Tab S4. And heads should be turning across the whole mobile industry as with this device, Samsung have finally made a portable that not only truly shows the power of Android, but also brings the most productivity (outside Windows OS) on a tablet.
I use the Galaxy S9+, but I don't have DeX, which should allow me more functionality if I were to attach my phone to an external display, keyboard and mouse. Giving me that Desktop look that allows for multiple windows and a bigger working space. Getting the DeX gadget, a display, keyboard and mouse is tasking and expensive. Plus, I can't move around with such gadgets, so it loses the whole meaning of mobile. But imagine DeX inbuilt on a 10 inch tablet. Heaven!
The Samsung Tab S4 comes with DeX, allowing you to access a desktop environment, that looks brilliant, on your tablet. Many companies have tried making Android work better on Tablets, but this is the best take so far. One can open multiple apps, drag content from different Windows and do much more. Even the iPad Pros haven't gotten to this level. And this is saying a lot since for a long time I've wanted an iPad Pro.
The tablet comes with an S-Pen in the box. You can buy the Keyboard cover separately. There's standard 4GB RAM, Snapdragon 835, 7300mAh battery. There's no home button, no fingerprint scanner. But there's a Face and Iris scanner to unlock. Both front and back cameras are 13MP. There's a USB type-C port for data transfer and charging, and device supports fast charging.
I believe Samsung is on to something with DeX (loved it since announcement). I only wish this tablet would be more affordable – the $650 starting point is too high – so that uptake would be better, so that more people take it seriously. Currently as it stands, Samsung has placed on the table a serious contender for mobile productivity and this is a gadget you should consider whether you want to get an iPad Pro, a Surface Go, or a ChromeOS tablet. This is a device I would love to use.