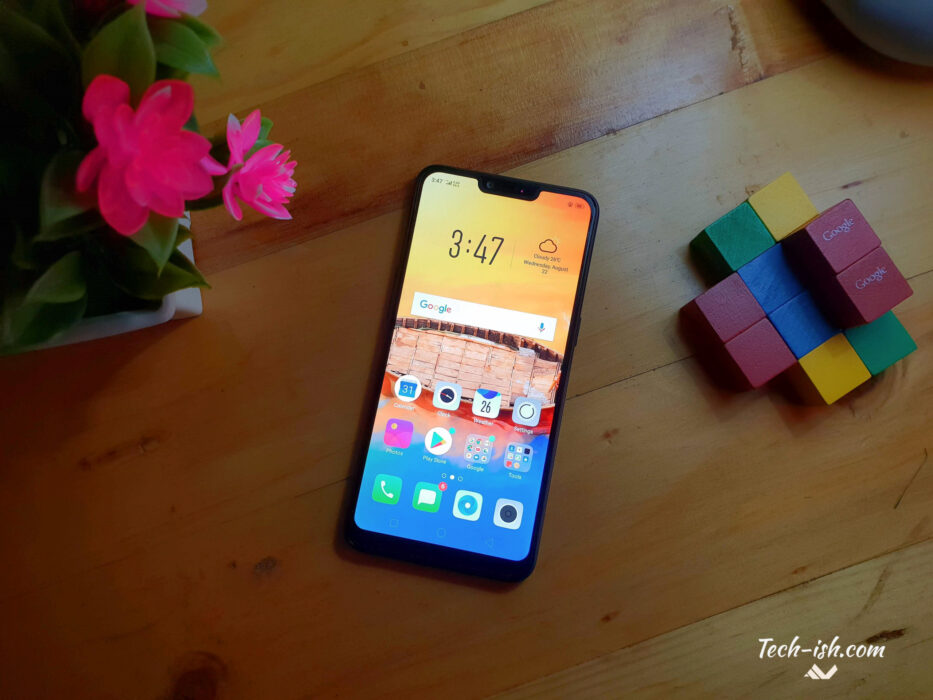 ---
This is actually my first first-hand experience with an OPPO phone. By this I mean handling my own as opposed to borrowing one to take selfies. As you can imagine my expectations were high but let me save the verdict to the end of this long and detailed review.
Basic features and overview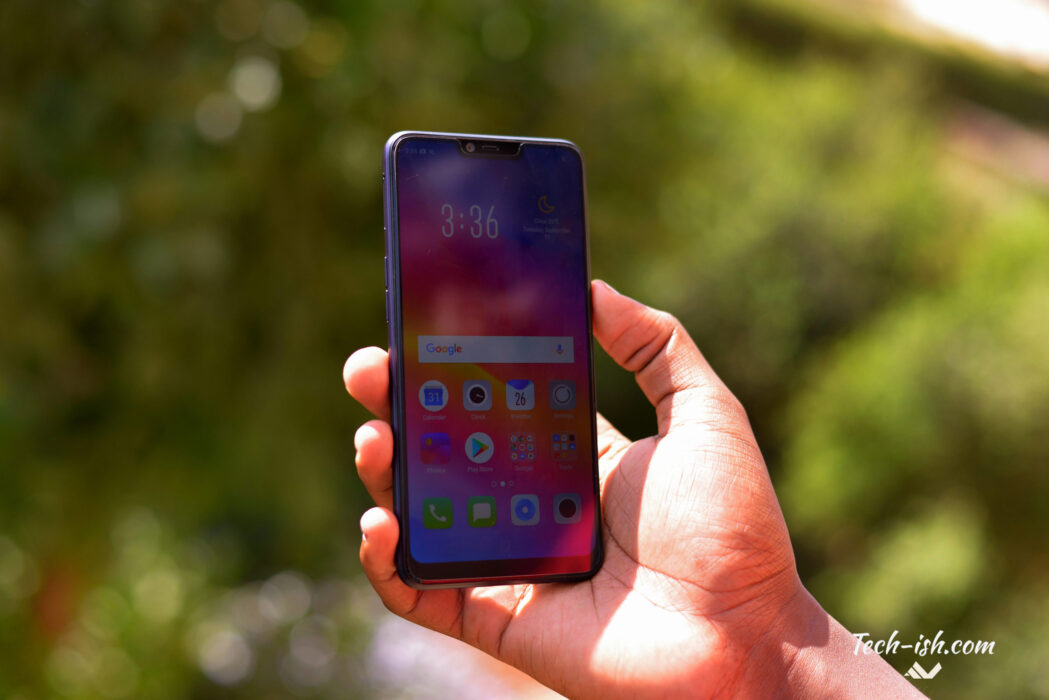 I think something I'll commend the brand for is how they've mastered the art of making a phone look expensive. Here are the phone specs:
| | |
| --- | --- |
| Display | 6.2 inches IPS LCD 720 x 1520 pixels,19:9 Aspect ratio |
| Cameras | 13MP+2MP at the back8MP at the front |
| Processor | Qualcomm SDM450 Snapdragon 450 |
| RAM and Storage | 2GB RAM; 16GB internal storage |
| Battery | 4230mAh battery |
| Operating System | Android 8.1 Oreo with ColorOS skin |
| Network | 4G/LTE |
| Extra | NO Fingerprint scanner, Face Unlock, Colours: Red, Dark Purple |
| Price | Ksh. 17,000. Check Jumia |
I'll go into these details further in a bit.
First look.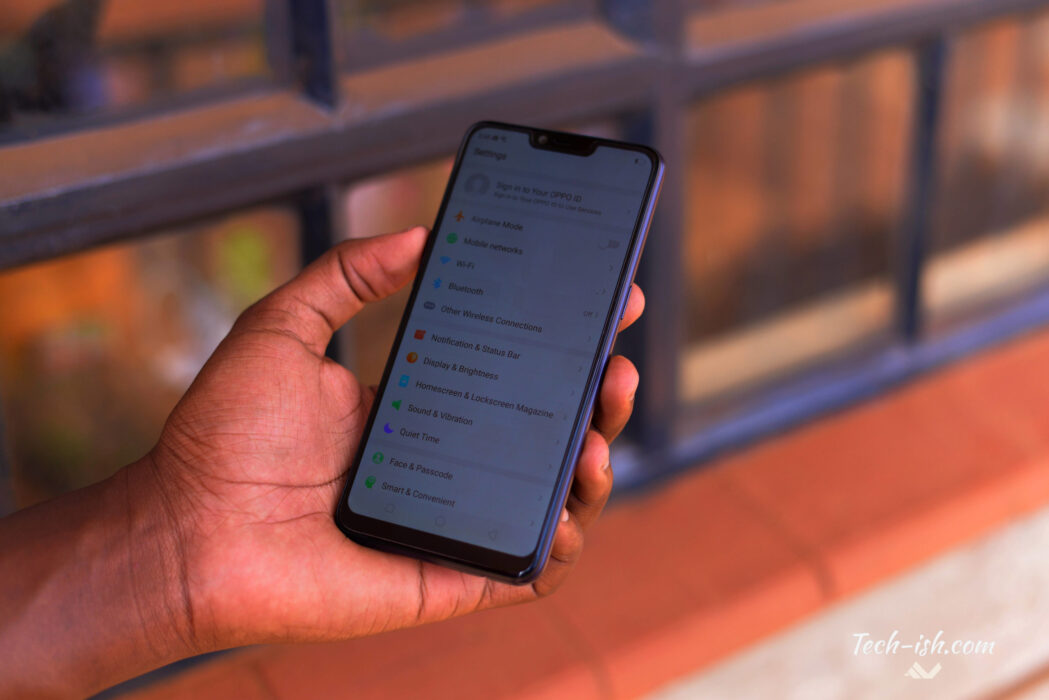 The OPPO A3 was released in April this year right after the F7. It's back cover is glass: glossy and smooth to the touch. It's power button is on the right and the volume button parallel to it to the left. Just above the volume buttons is the SIM and MicroSD slot that require use of a pin so as to eject the slot. The most prominent feature on its screen is the notch at the top. It seems to disrupt the flow of the status bar and is quite noticeable when watching a video but thankfully doesn't appear in screenshots. Another item to note is the navigation buttons that appear at the bottom. They took some getting used to because they can disappear when using some apps and require a you to swipe up to view or use them. The audio jack is at the bottom and so are the speakers and microUSB port.
Pricing:
The recommended retail price is Ksh 17,000. I found out it is priced as follows by different retailers. Phone Place Kenya– Ksh 17,000. Jamia Mall- Ksh 16,000. Jumia – Ksh 16,990. and Avechi.com– Ksh 16,999
Camera
When it comes to camera capabilities, OPPO definitely takes the cake in this sector. In fact, many people dub it the light skin phone.
Front camera
At 8 megapixels, the camera features selfie mode, video, timelapse and panorama. It has an AI that's able to auto-focus and adjust lighting which makes it great for quick selfies. Its AI is also able to adjust the beauty mode so as to give an airbrushed finish. It also detects faces so as to blur the irrelevant background.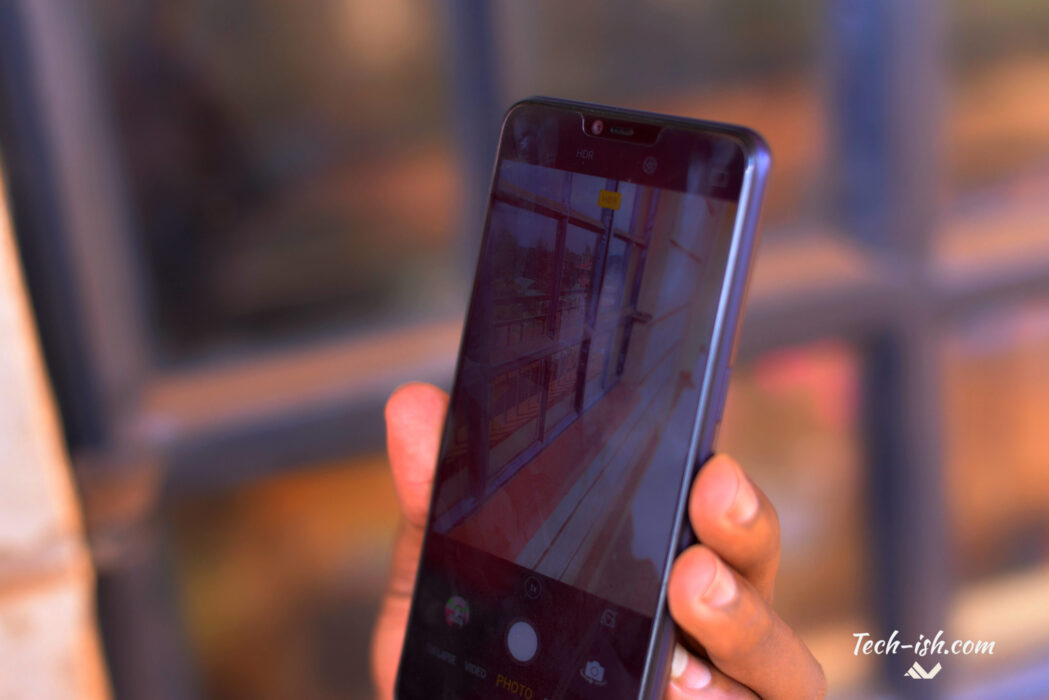 When you switch to video, you'll notice the image darken as the screen expands to and full screen. Timelapse mode is there to help you create fun GIFs while Panorama is excellent for large group selfies, that's if people stay still to avoid a mirror/split effect.
Back Camera
It still has the following modes: timelapse, normal photo, video, panorama and portrait mode for that fake bokeh effect that is not creepy in a CIA reducted way but almost gives the illusion of a professional Canon camera.
Other additional features worth mentioning are HDR which can be auto, on or off. The flash can be on or in fill mode whereby it stays on throughout which is ideal if the shutter and flash aren't in sync. Zooming can only be done by tapping on the *2 icon above the capture button not by pinching fingers on the screen like most phones. Capture can also be set to tapping anywhere on the screen or gesturing to trigger the proximity sensors.
Photo and Video editing
The editor is quite easy to use and has quite a number of features. Aside from the usual cropping, filters, ratio and trimming; one can also add stickers or opt to add a soundtrack. This can be from their royalty free playlist or your own music library.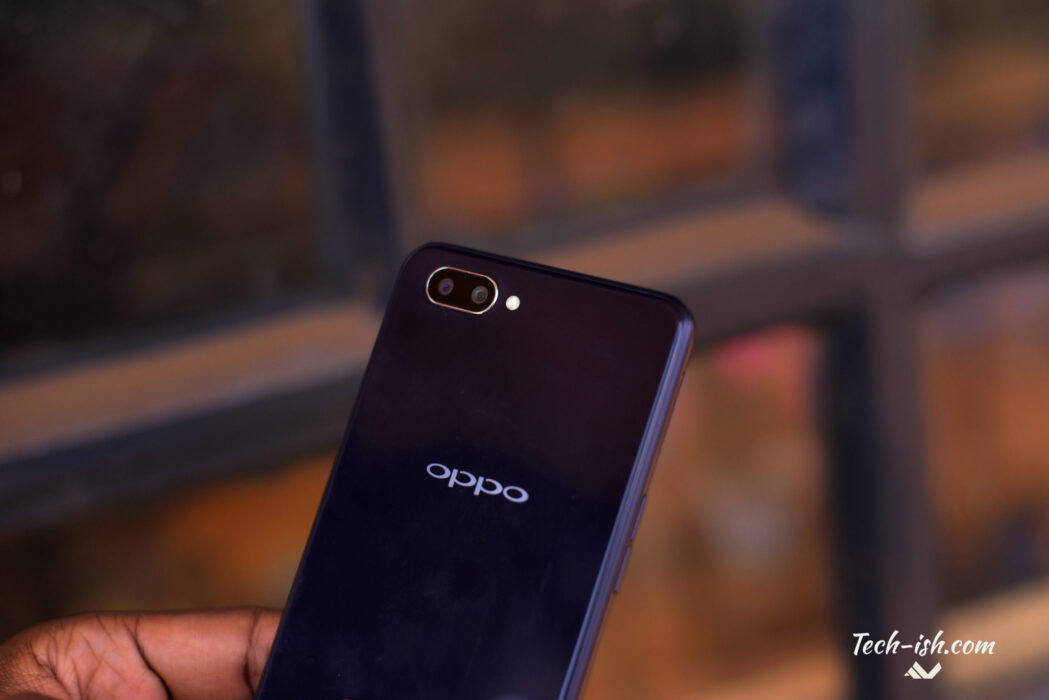 Processing
For a phone in this price range and from a highly celebrated brand, I genuinely expected more. An octa-core processor should be seamless but with limited 2GB memory, this phone will hang when over-engaged. It can be annoying.
Storage capacity
I've already complained about this but let me shed more light. The phone's storage is 16GB but this includes the preinstalled apps, mostly from Google apps like Chrome, Drive, Keep, Playstore, Music,YouTube and Gmail. Others are essential apps such as Calendar, Calculator, Clock, FM radio etc. These reduce the storage capacity you actually get to have, so you should get a MicroSD card.
Personalisation and efficiency
Like most phones, this OPPO allows you to modify the theme, widgets, font and background images.
To unlock the device, you can use a normal Password, PIN, Pattern or Face Unlock.
You are also offered with the opportunity to create an OPPO account to facilitate backing up of data and preferences.
Keyboard
The keyboard is normal with a wide variety of emojis but I abhor the autocorrect that doesn't easily change the typos even when you click on the word. I love the speech to text part that is powered by Google. It's quite fast but requires you to be in a quiet place for less errors. OPPO also included in ColorOS a secure keyboard that pops up when putting in passwords which they claim is encrypted to avoid phishing when hackers mirror your phone.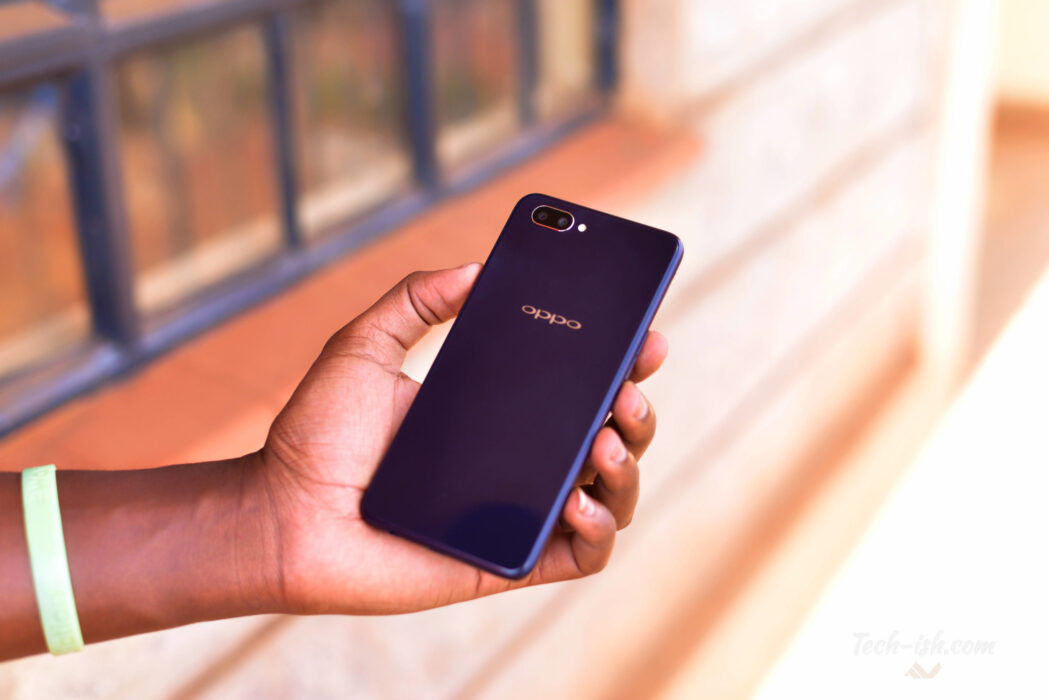 Battery
I found the battery really to be reliable. To test it, I used it from morning to evening to see how it would fair on. From 7am to 6pm it only drained to 50 percent which was impressive because I was online the entire time, making phone calls, reading a book, played a couple of games, used the radio and Music player. So yes if you're looking for a resilient battery this phone could go into your consideration shortlist. With a huge over 4000mAh battery, this was impressive.
Connectivity
Initially when setting up, I installed the network settings as required, however my data would be on but no connection. It was frustrating with more than 10GB at my disposal and browsing at 2G to stay connected. I then discovered I was in GPRS and when I switched to 4G, all was well.
Data saving
Recently, Telkom introduced a data manager but the phone offers a better version in that a prompt message comes up to notify you when you're about to use another gigabyte of data. This is very convenient in monitoring usage. Another feature presented, is a live feed of daily and monthly usage of mobile data.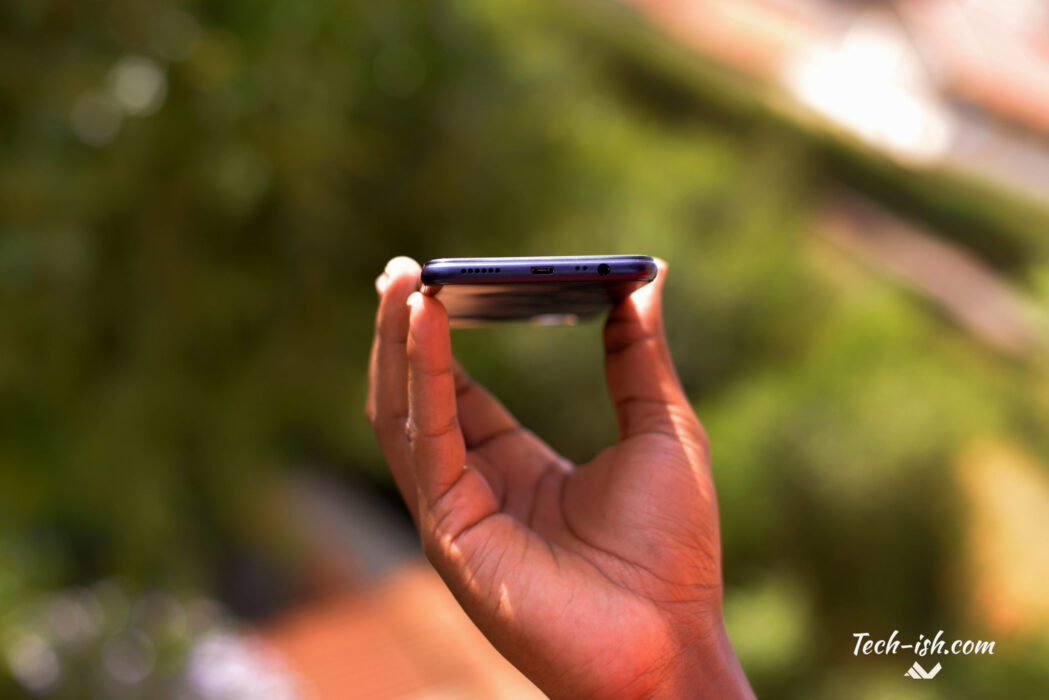 Special features
Music party
I was looking forward to this feature, made me imagine a synchronized choir of phones. Unfortunately, that dream quickly deflated when I realized in order for another phone to "join the party", you need to scan a QR code that will install a feature/app to enable the music party to prevail.
Screenshot: Long screenshots and screen capture
Gone are the days you had to take multiple screenshots to spill the tea with friends or as we say up these streets mushene galore. First and foremost, taking a screenshot one holds down the lower volume button and power button. By tapping on the image you can share immediately, edit or view. By scrolling upwards, the feature captures the screen further along.
For the screen recorder, one can access this feature on the quick access menu that appears when you pull down your notification bar. You can opt to capture sound or screen taps. The latter is essential for tutorials.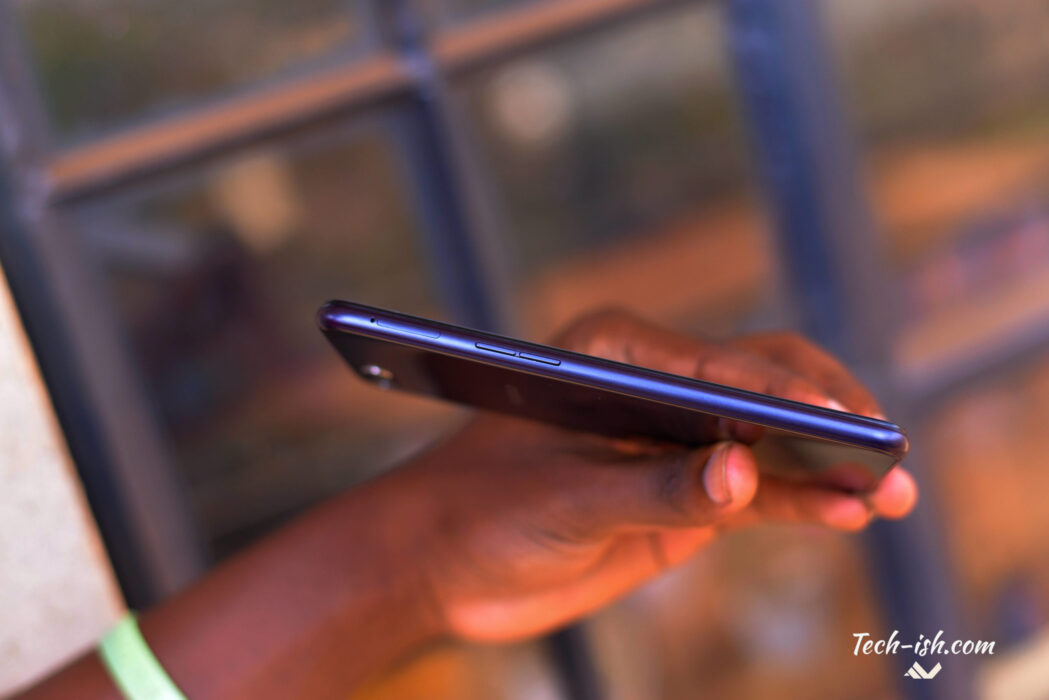 Cloning
This was another hyped feature meant to allow smooth transition of all your data, media, contacts and personalized themes. It's important to note that one needs to download the app on the old phone to allow this move to happen. I found this rather discouraging because in scenarios that you lost your previous phone, that's pretty much it. Unless you backed up on Google.
---
In conclusion, my Aha! moments did not exceed my disappointments thus I will score it at 2.5 out of 5. There's so much more they could have done to justify the phone's price.