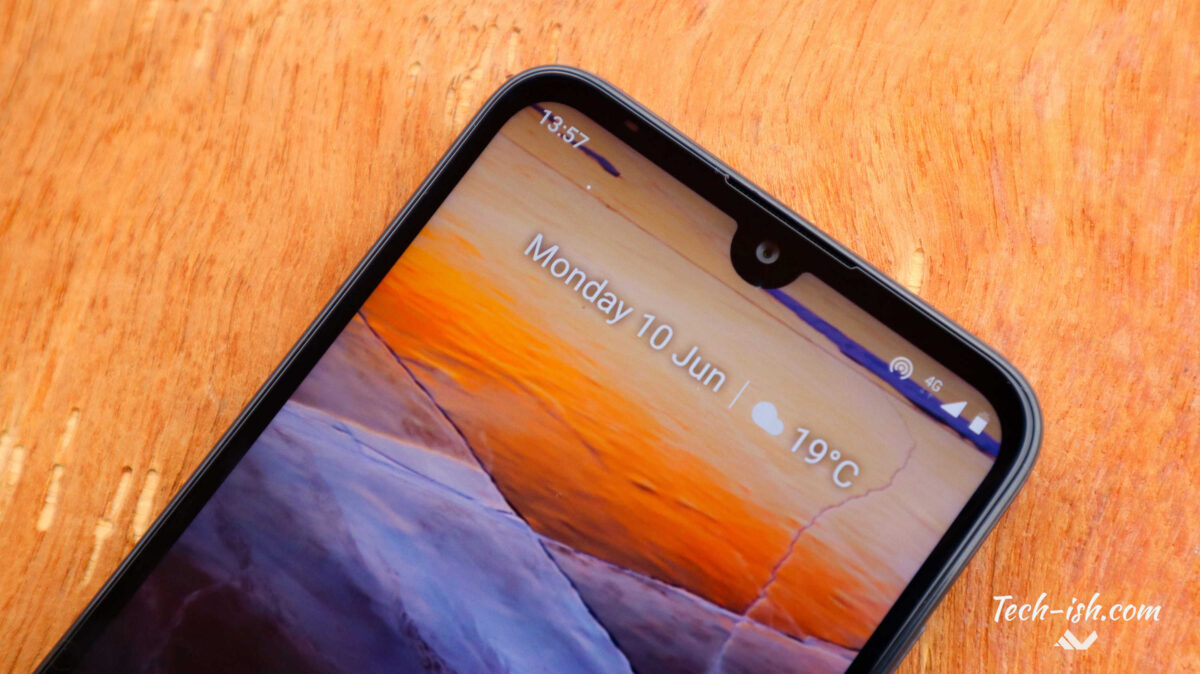 Update:
Nokia 3.2 Review:
Original:
During MWC 2019, HMD Global unveiled 5 new Nokia phones:
Nokia 210 – a feature phone
Nokia 1 Plus
Nokia 3.2
Nokia 4.2 and the
Nokia 9 Pureview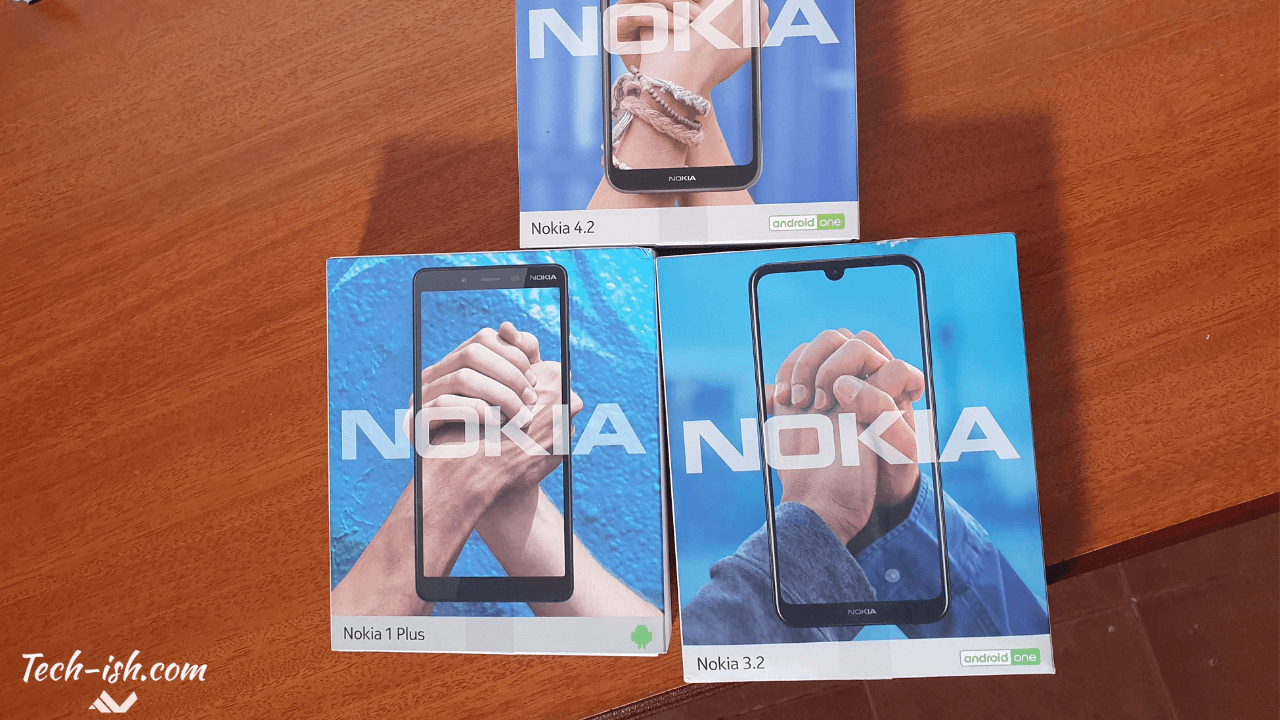 I've got with me the Nokia 1 Plus, Nokia 3.2, and the Nokia 4.2 for reviews. And I decided to unbox them in ascending order (if you may). So the Nokia 1 Plus review is already up, you should check it out if you're looking for a nice device under 10k that's 4G/LTE ready, and supports Faiba networks.
I have been using the Nokia 3.2 for some days now, and I thought it would be nice to do a simple post detailing my first thoughts on the device, and what you should expect with the full review – which will be a video.
When I got the boxes of the three phones, something that stood out for me – especially since I didn't know the phone sizes – was that the Nokia 3.2 box was much bigger than the Nokia 4.2's. Checking the specs, yes the Nokia 3.2 has a 6.26 inch display while the Nokia 4.2 that's Ksh. 4,000 more, is 5.71 inches.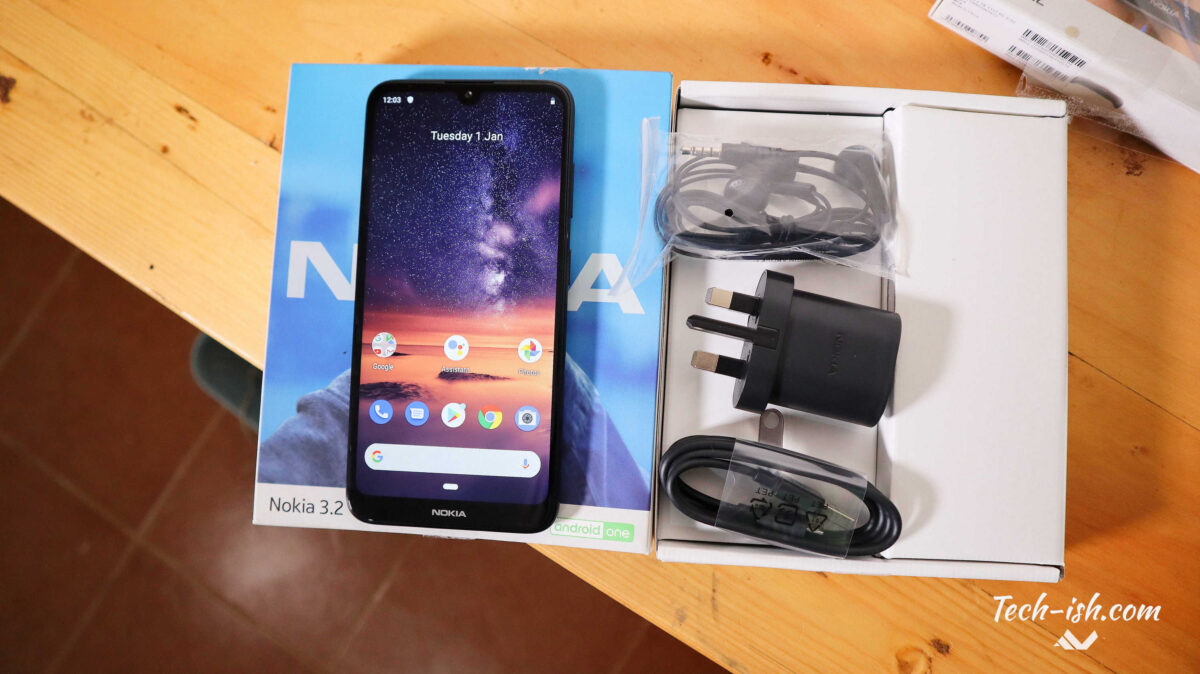 So unboxing, I expected a big screen device. Though I didn't expect it to feel sort of heavy, or bulky. It isn't a light device. But it is not the bad heavy type of phone that's all plasticky and boring. It is actually a really nice feeling device – especially for people who love big screen phones. But when you compare it to say the Huawei Y6 Prime 2019, or the TECNO Spark 3 Pro, it feels boring in some way. It is thicker than the competition, and the back of it is just plain with nothing exciting. It reminds me of the Microsoft Lumia phones from the past that Nokia used to make. I would definitely pick Huawei's, TECNO's, or Infinix's design for their budget devices over this design.
The bezels aren't bad for the phone's price point. But after using all the other phones at the price point of the Nokia 3.2, I would prefer if Nokia tried a little bit more with reducing them a little bit. Maybe it is because I've used thin bezels on the Galaxy S10e, and I'm sort of used to the small form factor of that phone, and this feels like a massive thing. Or maybe it's because other company's manage to give you a more premium feel at this price point especially with something like the normal 2/16GB TECNO Spark 3 which isn't as thicc… Nokia however shines in other aspects.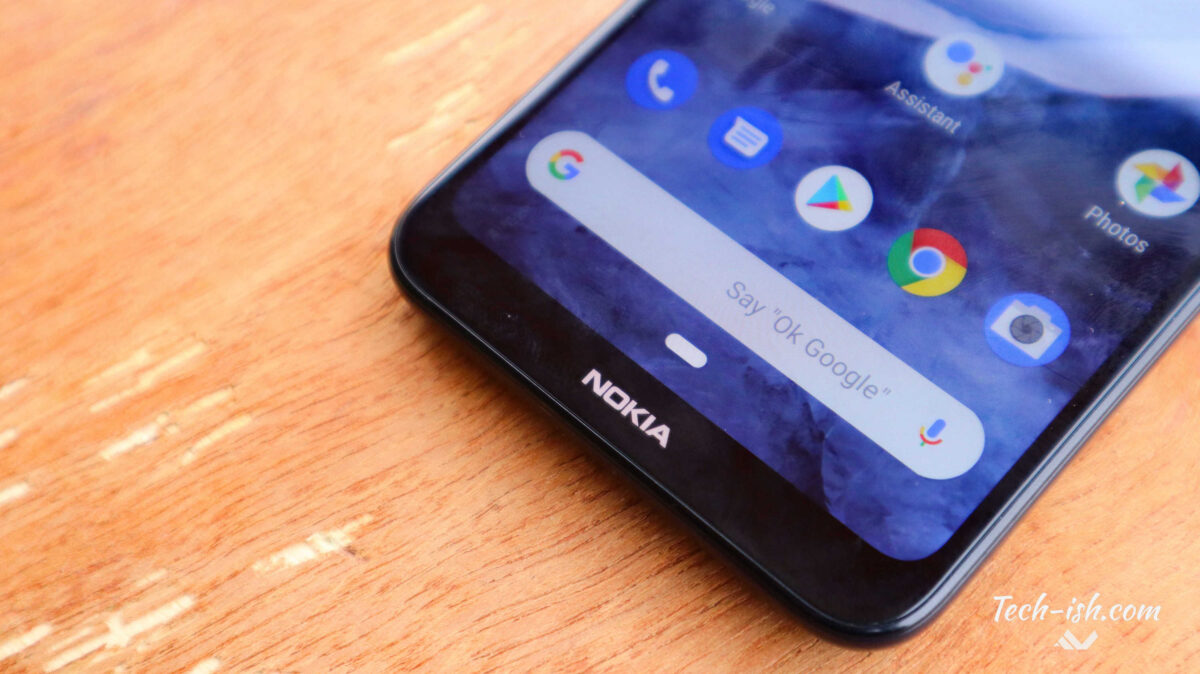 First: The Nokia 3.2 has a Snapdragon 429 processor. The other devices used Mediatek processors. The Snapdragon 429 is a 12nm processor with a CPU Clock speed of up to 2Ghz. It draws little power, but will handle the normal phone tasks very efficiently.
Secondly, Nokia is the only company selling a 13k phone that's guaranteed 3 years of monthly security updates, and 2 years of system software updates. No other company can boast of such. And Nokia is betting you'll pick up their phones, over other phones because of this.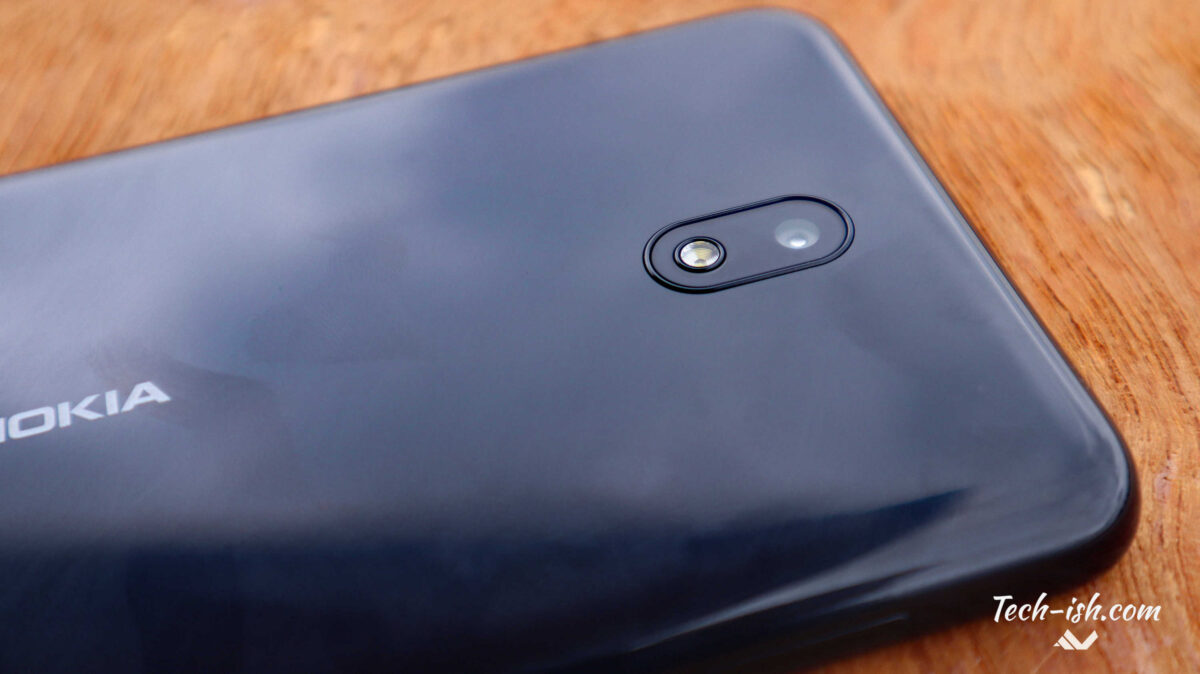 I for one would want to know my phone will have the latest version of Android even two years down the line. That excites me. But can that alone make me buy a device? NO.
The Nokia 3.2 comes with 16GB on internal storage. In the Kenyan market, Nokia is adding a free 16GB microSD card because I am sure they noticed 16GB isn't enough. Plus, all the other phones the Nokia 3.2 is competing with offer 32GB internal storage or more.
After setting up my phone, and restoring my apps and stuff, I realised I would be having problems. I only have 1.8GB free of the 16GB storage. My review unit doesn't come with the extra 16GB microSD Card. I haven't taken pics. I haven't signed in to a couple of apps, I've not added my music, there's no downloads, plus remember app data is yet to eat up more of that storage…. What I am saying here is 16GB of internal storage is NOT enough for me. Why Nokia would think it would be enough for anyone at an asking price of Ksh. 13,500 is not something I can explain. Especially since everyone, like I've already mentioned is offering 32GB or more. The additional free 16GB MicroSD card you'll get if you pick up the Nokia 3.2 in Kenya will give you 32GB storage in total, but this will be limiting both in speed, and expand-ability. I hope to see Nokia take seriously internal storage.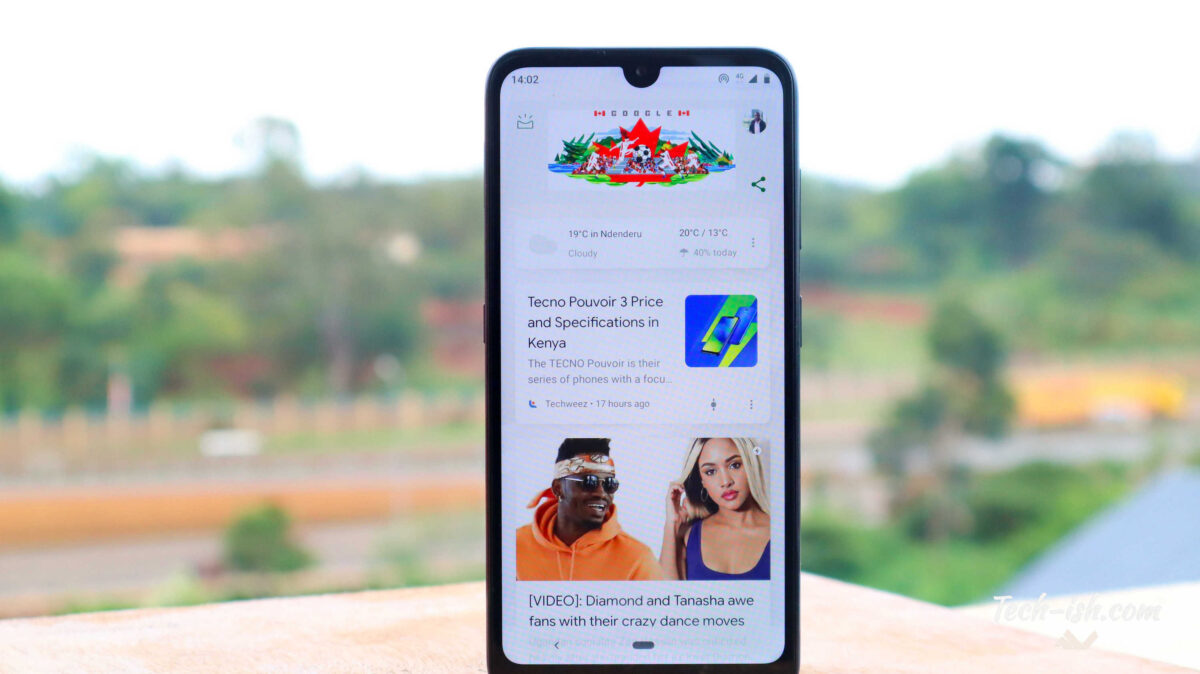 The display is quite good. Even outdoors. But I'd like you to see what Transsion does with their displays and compare it to the displays on the Nokia and Huawei devices. TECNO and Infinix still manage to put better, brighter displays on their low end devices somehow. Walk in to a shop and compare the Nokia 3.2's display with that of the Infinix S4, or TECNO Spark 3 Pro, and tell me which one you'd prefer. Though I should add this display is for me, way better than the display on the Huawei Y6 Prime 2019.
With the 4000mAh battery, and that 12nm processor, plus this display that's not Full HD, you know the battery life is definitely amazing. I have gotten 6hrs+ screen on time with over a day of use. But that's not my favourite bit because the standby ability of this phone is just superb. If you leave it at 90% charge, you will find it at 90% charge (or thereabout) even 5hrs later while on 4G or WiFi.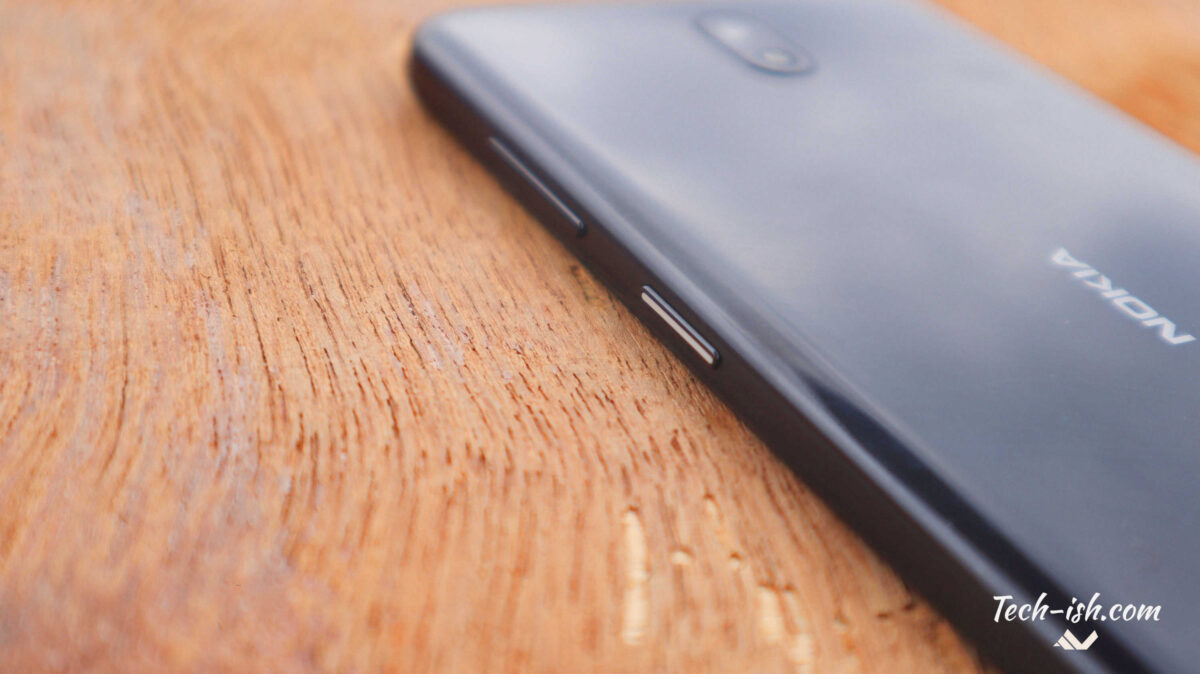 Something I expected to be very exciting with the device is the power button. It acts as the phone's notification LED. Which to be honest is really cool when you hear about of it. It is on the right side of the phone under the volume buttons. But when you use the phone, it is quickly forgotten. I've never used it to check notifications. I have however used it to check if the phone was charging because it lights up when you plug the phone into a charger.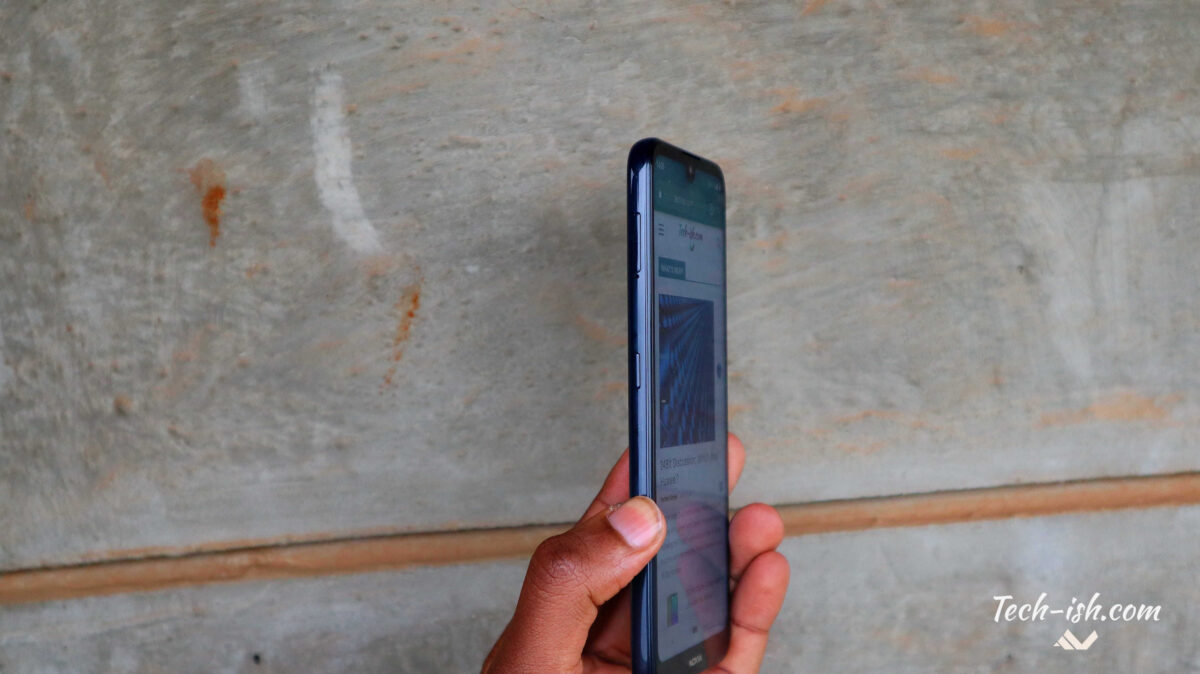 There's also a dedicated Google Assistant button to the left of the phone. It is placed almost perfectly at the centre, and is easy to reach whether device is on the table, or on your hand. I wish it was customisable because, although having it as a dedicated Assistant button is really cool, I don't think it is easier to access Assistant in that manner, than it is to just say 'Hey Google', or to hold down the Home Button. I found at first I would press the Assistant Key when wanting to press the Power Button, but I am used to the orientation now.
I will be sharing more on the device in my full review soon. So make sure you find a way to watch that review. And if you have any questions about the device, tweet, email, or comment down below, and I'll answer you when I can.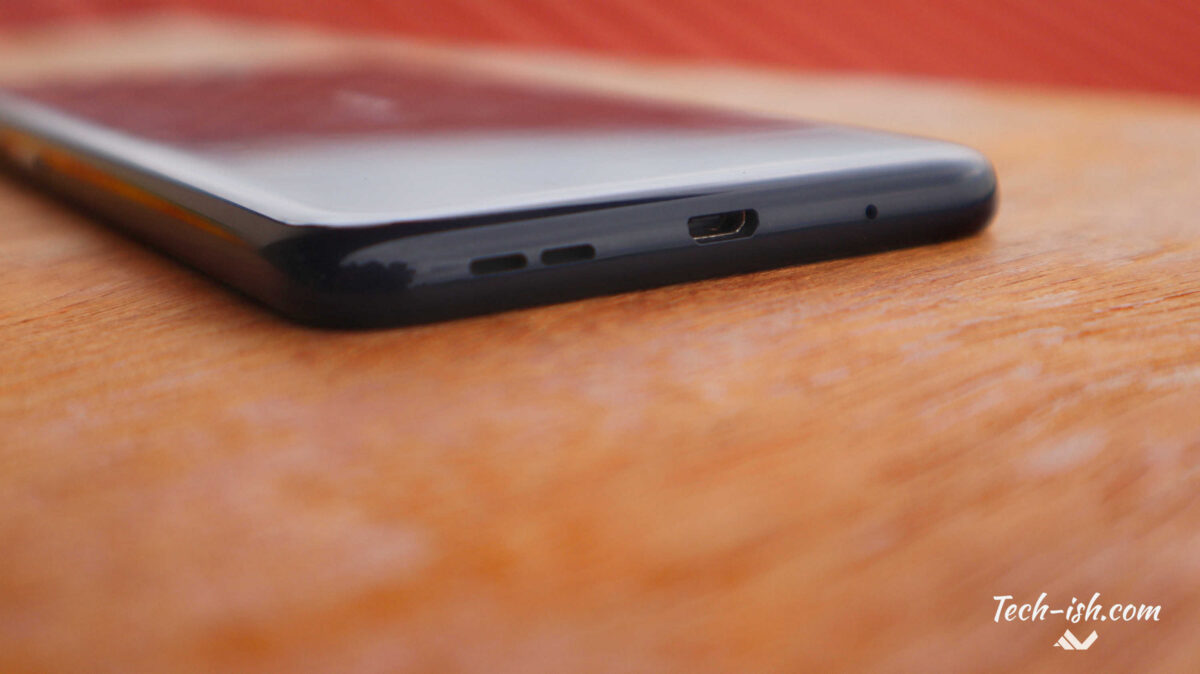 Nokia 3.2 Full Specifications and Price in Kenya:
Display
Type
IPS LCD capacitive touchscreen
Size
6.26″ HD+
Resolution
720 x 1520 pixels, 19:9 ratio
Platform
OS
Android 9.0 (Pie); Android One
Chipset
Qualcomm Snapdragon 429
CPU
Quad-core 1.8 GHz Cortex-A53
GPU
Adreno 504
Memory
Internal
16GB/2GB RAM (with 16GB Micro-SD card in Kenya)
External
microSD, up to 400 GB
Cameras
Front
5 MP, f/2.2
Primary
13 MP, f/2.2
Battery
Size and tech
Non-removable Li-Ion 4000 mAh battery
Fast battery charging 10W
Others
NO Fingerprint sensor
Price
RRP. 13,999