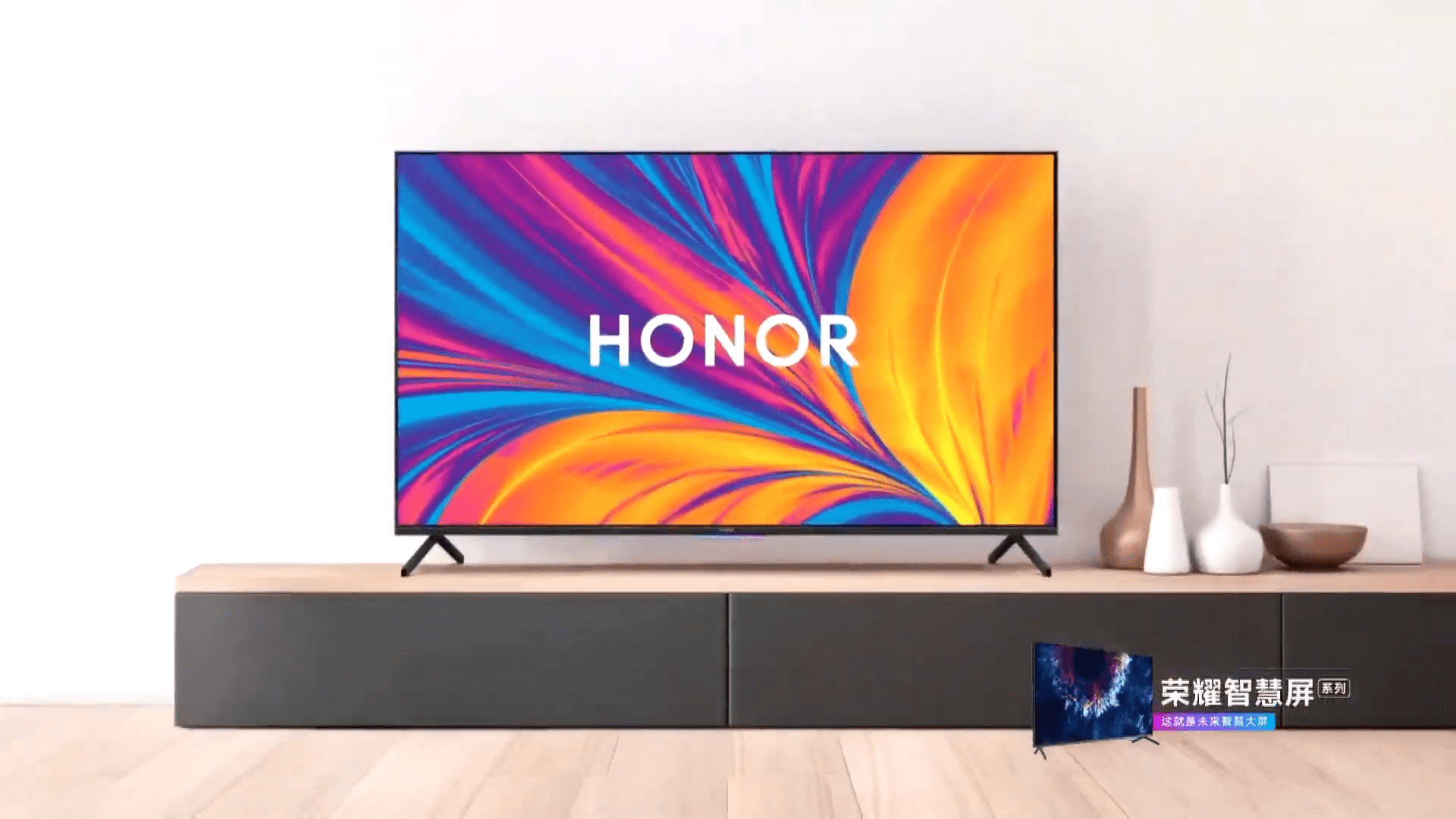 Huawei recently unveiled HarmonyOS which it said was from a vision from over 10 years ago where they envision an interconnected world from all aspects. Being that the launch of their OS comes at a time where the company is facing a ban from America, and potential complete restriction from using Operating Systems like Android by Google, and Windows by Microsoft, most people are seeing Huawei's announcement as a way of them showing the world they're ready for any eventualities.
The first product running HarmonyOS is a TV. It isn't your normal smart TV. It even has an AI powered pop-up selfie camera.
When you think of it, Huawei isn't launching a TV just for the fun of showing off their new OS. No. Many smartphone companies are currently getting into the TV business. We've seen Xiaomi with their incredibly priced TVs, and more recently OnePlus has been teasing their upcoming TV. Unlike the others Huawei's Honor TV won't be running Android TV OS.
Honor Vision features a 4K Ultra-HD 55-inch LCD TV with a maximum brightness of 400 nits. The screen to body ratio is 94% because of the extra tiny bezels, but somehow there's six 10-watt speakers and support for wireless communication with Bluetooth 5.0. There is three HDMI 2.0 inputs, one HDMI Arc port, one USB 2.0 jack, an AV port, DTMB, S/PDIF and, an Ethernet connector.
Like Google Fuchsia OS, HarmonyOS is a microkernel-based OS and can run on multiple device types including smartwatches, televisions, smart displays, car kits, and smartphones.
With the TV you get Honor Magic allowing you to link your phone, and control the TV using it. There's ability to cast your phone to the screen using DLNA or Miracast standards. The low latency, Huawei say, should allow for screen share gaming from phone to screen. Plus with Huawei Share, one can send a 600MB file in just 20 seconds.
For a new OS built from the ground up, Huawei's HarmonyOS is totally ready with a lot of smart features. It is meant to be a full smart hub experience:
You can make video calls directly from it using the pop-up selfie camera
Face recognition for kids where it sets brightness and reduces blue light emission
Built-in YoYo Smart Assistant for voice commands, and setting of routines
Video bell integration to see who's at the door.
Family Message board to share important notices with people in the house
Streaming assistant to help you find streaming platforms for content you want
The TV is already on sale in China starting at ~$537 for the 16GB variant and $680 for the 32GB model. Of course, it probably won't be selling outside China any time soon.
I am impressed with Huawei's work on a brand new OS. I am happy they took the open source road, and I believe they can get more developers on board much faster than other companies like Microsoft who tried and failed. The good thing (or bad, depending on how you view it) is this: If America completely bans Huawei from accessing Android and Windows and other stuff, China can retaliate forcing all Chinese companies to get an alternative, and Huawei has an alternative that's ready.