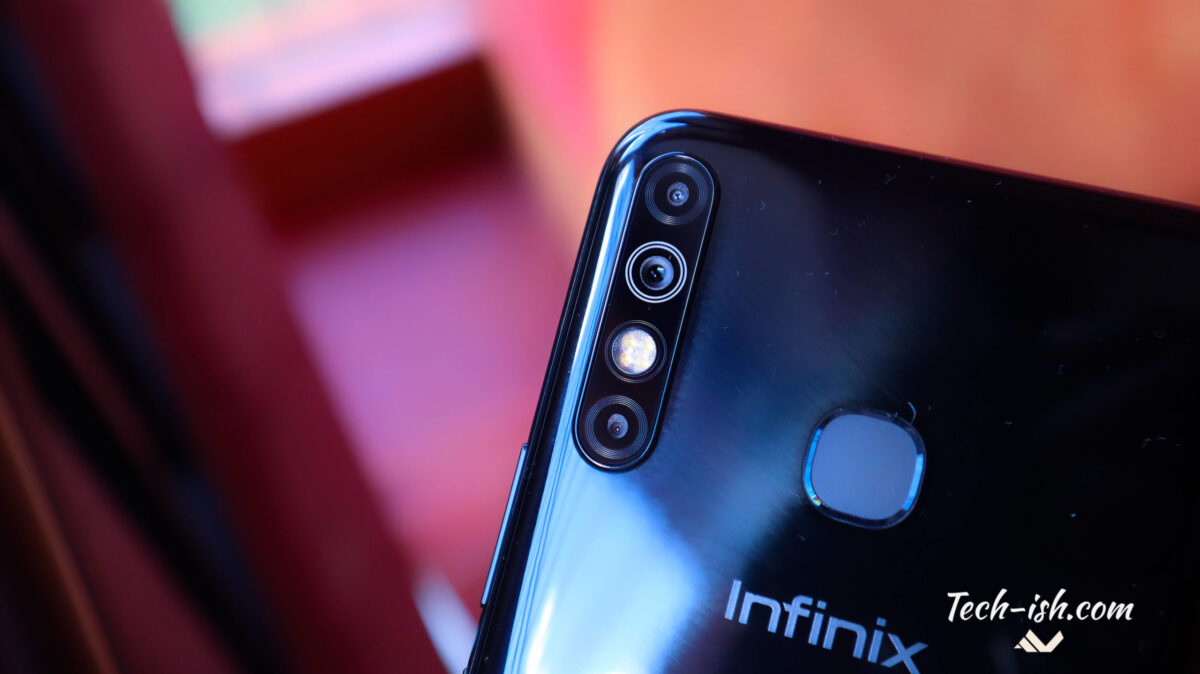 You'll remember the series that really kicked things off for Infinix many years ago was the HOT series. The first device being the HOT NOTE. Now in the 8th generation, things are changing in terms of cameras, and batteries. There's now a triple camera setup, and a larger 5000mAh battery.
There's three models of the HOT 8:
HOT 8 (3GB RAM, 32GB Storage, Triple Cameras) – This will be a Jumia Exclusive that'll cost KES. 11,899.
HOT 8 (2GB RAM, 32GB storage, Triple Cameras) – This is available countrywide for KES. 10,999.
HOT 8 Lite (2GB RAM, 32GB Storage, Dual Cameras, NO 4G) – This is also available countrywide for KES. 9,999.
I don't like the idea of having very many variants of one device. I know for many people, it works as it makes you go for what you want, and what you can afford. But it is also quite confusing. One risks buying a device believing it is another device. Be sure to check both packaging, and specs before picking up any Infinix device.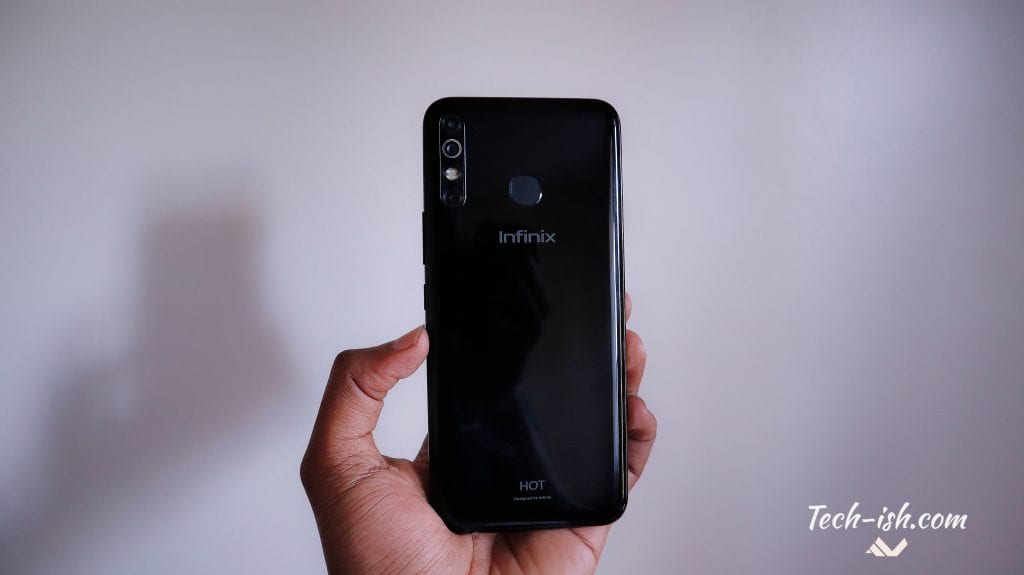 The difference between the HOT 8 3GB RAM, and the HOT 8 2GB RAM, is just KES. 1,000. For anyone who's in the market for a phone in this price range, go for the 3GB RAM model. It is not only a good deal, it is also one of the very few genuine devices you can get brand new with 3GB RAM/32GB storage at that price point.
I have the 2GB RAM Model with 4G for review. And I will be sharing my first impressions on this article, with a full review later on.
Unboxing Video:
Specs Vs Price:
One thing you should be used to by now with Transsion devices is their competitive pricing for specs. Not many devices currently can boast of 5000mAh batteries. Leave alone 5000mAh batteries at this price point. That's a strong selling point for anyone picking up a phone – especially budget devices.
The Infinix HOT Series for me has always been about battery life. And I know with this push, they'll influence many future devices from other companies. They did it with 4000mAh batteries we now see everywhere.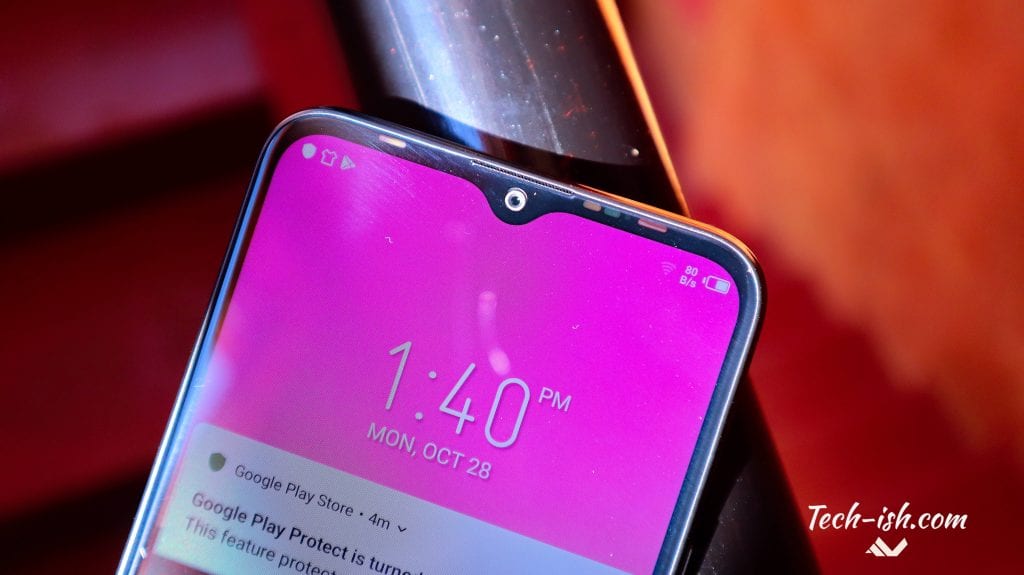 Their competitive pricing is good for many people looking for the best, at an affordable pricing. But things are changing with many more companies having this strategy.
For example, if you ask me to pick between this device, and the new Redmi 8A from Xiaomi, I would definitely pick the Xiaomi because of a couple of things: USB type-C, and a cleaner User Interface.
So, is the new HOT 8 good value for money? Yes. Much more if you get the KES. 11,899 model. You'll be getting 3GB RAM, and 32GB of storage, plus a 5000mAh battery for a very affordable price point.
XOS Skin: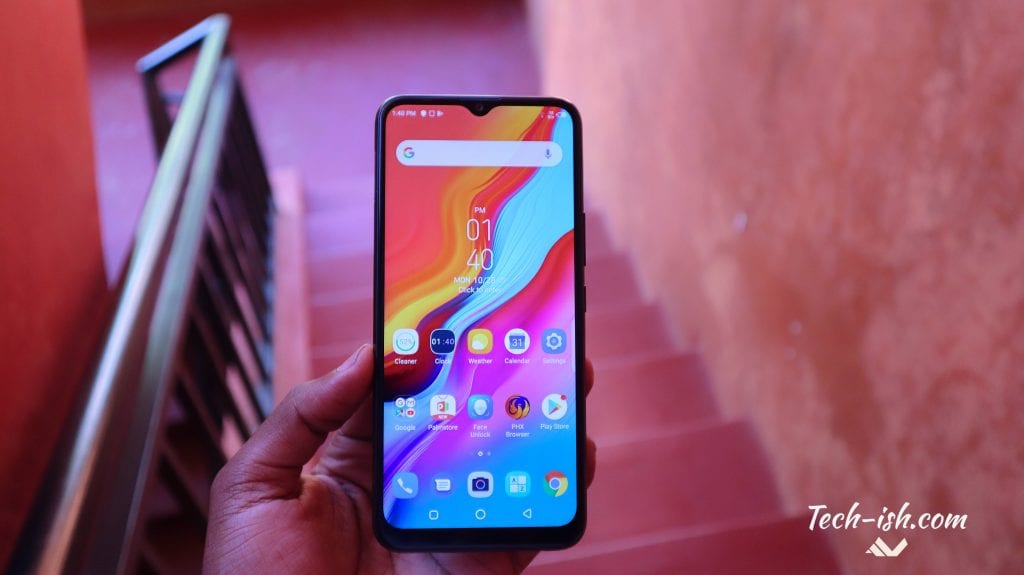 Yes, the ads and bloatware apps are still here. As always they're annoying as hell. And as always, you should be wary before signing in/signing up for anything you don't know.
I really pray Infinix finds a different way of doing their UI. Even OPPO is going with a much cleaner, and new Stock Android UI with their upcoming ColorOS. OPPO of all companies if finally going clean, why is Infinix still having unwanted and unnecessary apps and notifications?
Looking at the UI now, and comparing it with the first Infinix HOT NOTE, and the UI then, I really miss that clean feel with no ads, and minimum bloatware.
Cameras: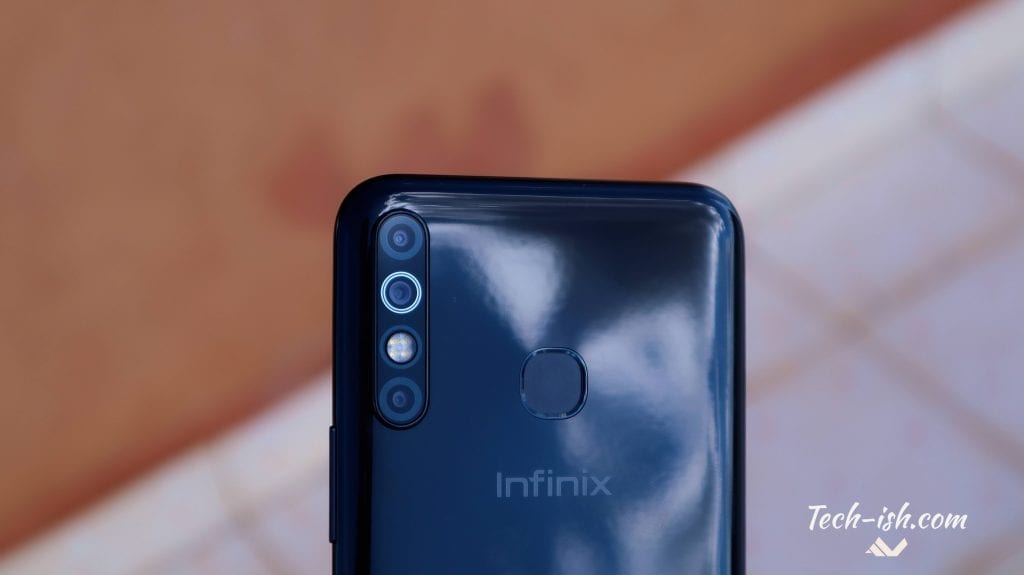 There's 3 Lenses. I still don't know which lens is which, but Infinix advertises the following:
Main 13MP Lens – Works as advertised.
Extra 2MP Lens – Not sure what this one does
Extra "Low-light" Sensor Lens – Not sure I understand what this is meant to do.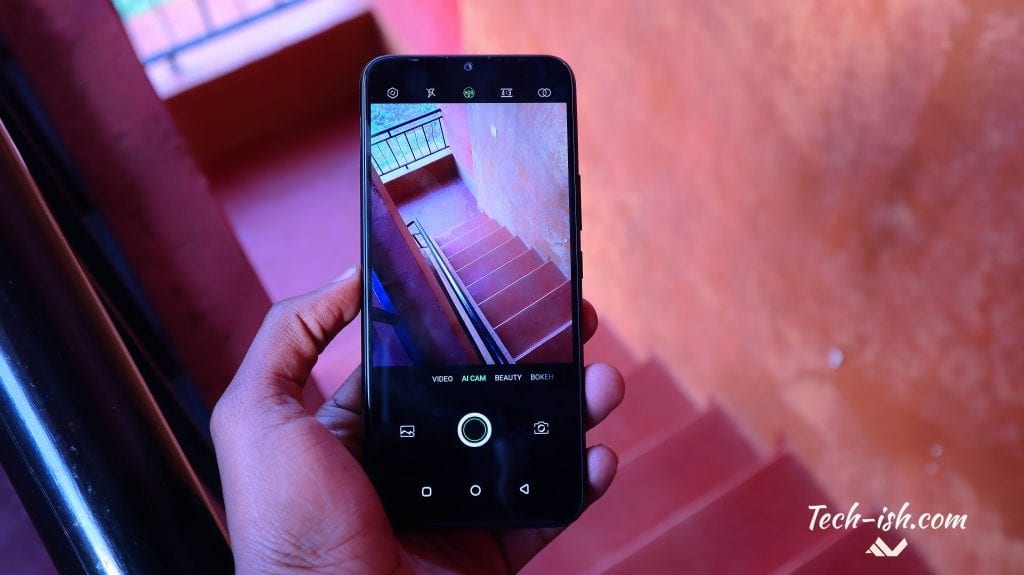 The Camera App doesn't have the usual ways you can switch say between a 2X lens, and a Telephoto lens. I am still not sure how these lenses work, if they all do, and how they complement each other.
I'll dive more into this in the full review. First impressions of the camera? There's nothing new with camera quality, or image quality. It's what we've gotten used to with Infinix budget cameras. They're good for day to day photos. Nothing exceptional, or outstanding. But also, nothing terrible.
Performance: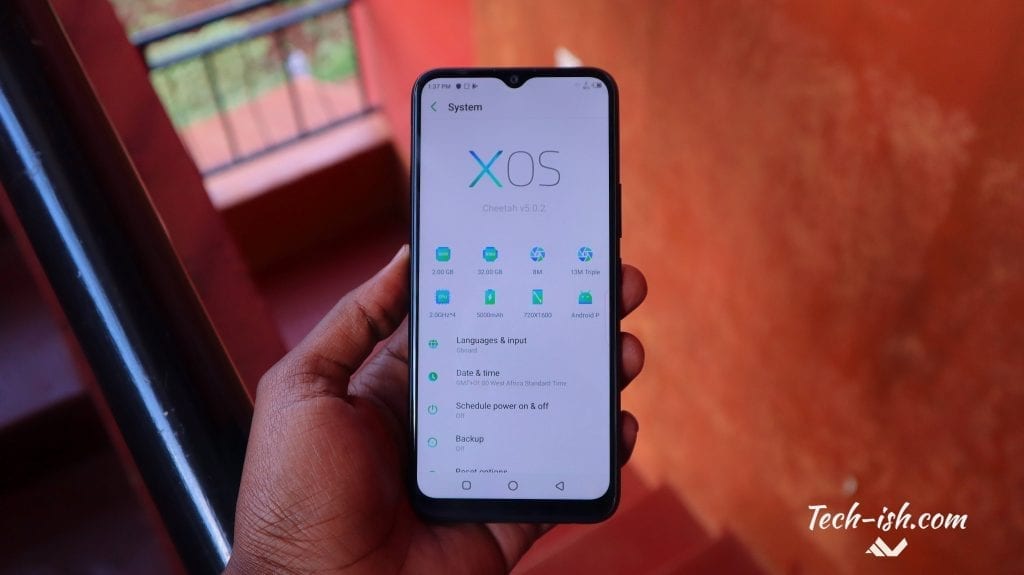 You know what you are getting with 2GB RAM, and a 2GHz Quad Core processor. It isn't performance out of this world.
The Helio A22 processor is a good chip however. We've seen it on many phones this year that cost about the same. Expect it to handle day to day tasks quite well. That is social media, normal light games, and other simple tasks like video, music etc.
Battery: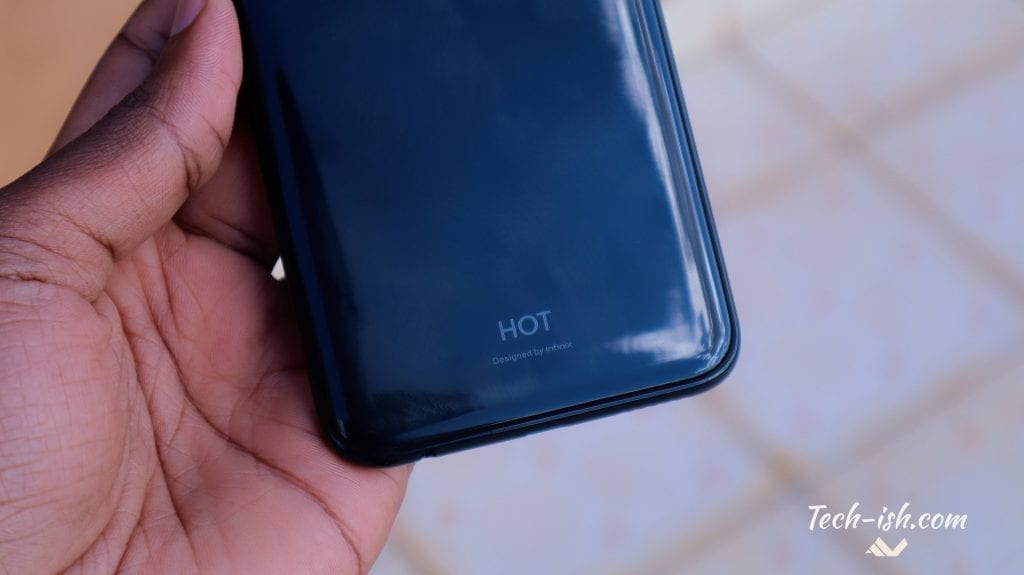 Talking of the Helio A22, the 5000mAh battery should perform very very well with such a chip. Will be using the device over the next few weeks to share more on this. I am estimating between 8hrs to 10hrs screen-on time. But this is dependent on usage, and how XOS handles background apps, and manages processes. We shall see in the full review.
Closing:
I wish there was USB type-C. It is 2019. I wish there was fast charging, because using a 10W charger will take close to 2hrs to fully charge this battery from zero.
Anyways, these are my first impressions. You can expect a full review up in the coming days. Do ask any questions you may have in the comment sections below, and they'll be addressed.
What are your thoughts on the HOT 8?