Something weird happens when you search for iMessage on the default Google App on Android phones. It either force stops, crashes, or displays message 'Sorry, I can't find any'. What is going on?
Try searching for either:
What is iMessage
Where is iMessage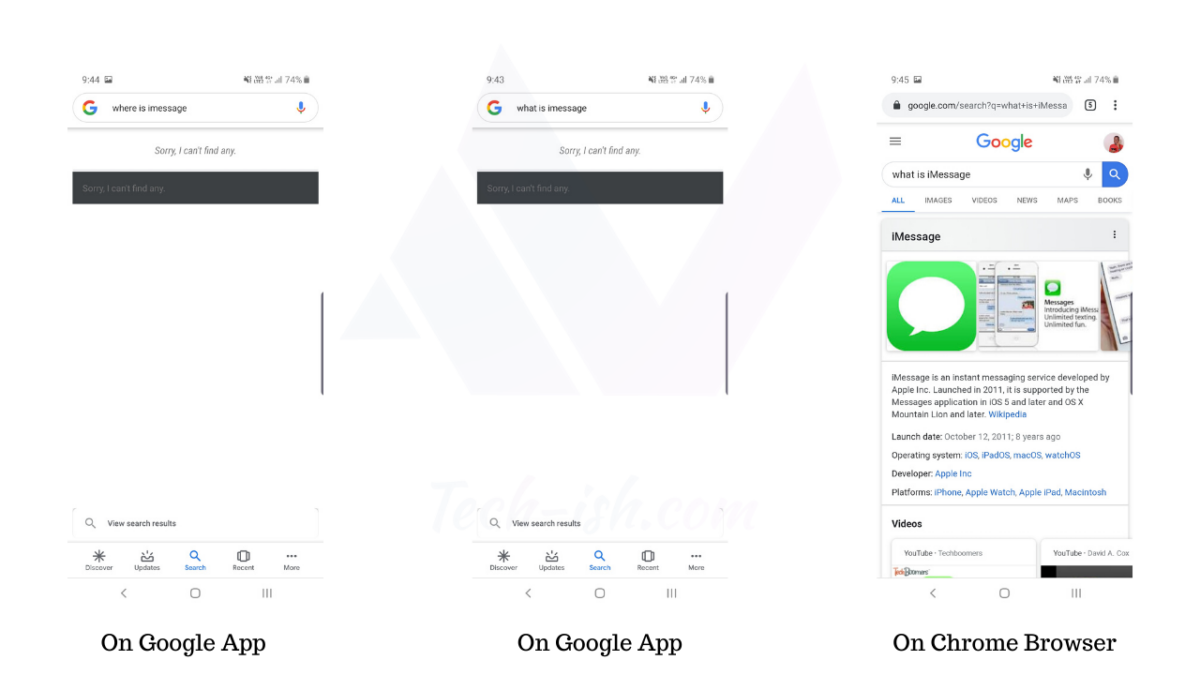 Google's answer to iMessage just rolled out in the U.S. so perhaps this is a weird bug to get conversation around that. LOL.
Of course the bug will be fixed soonest. But before that happens, well Google doesn't know what iMessage is!