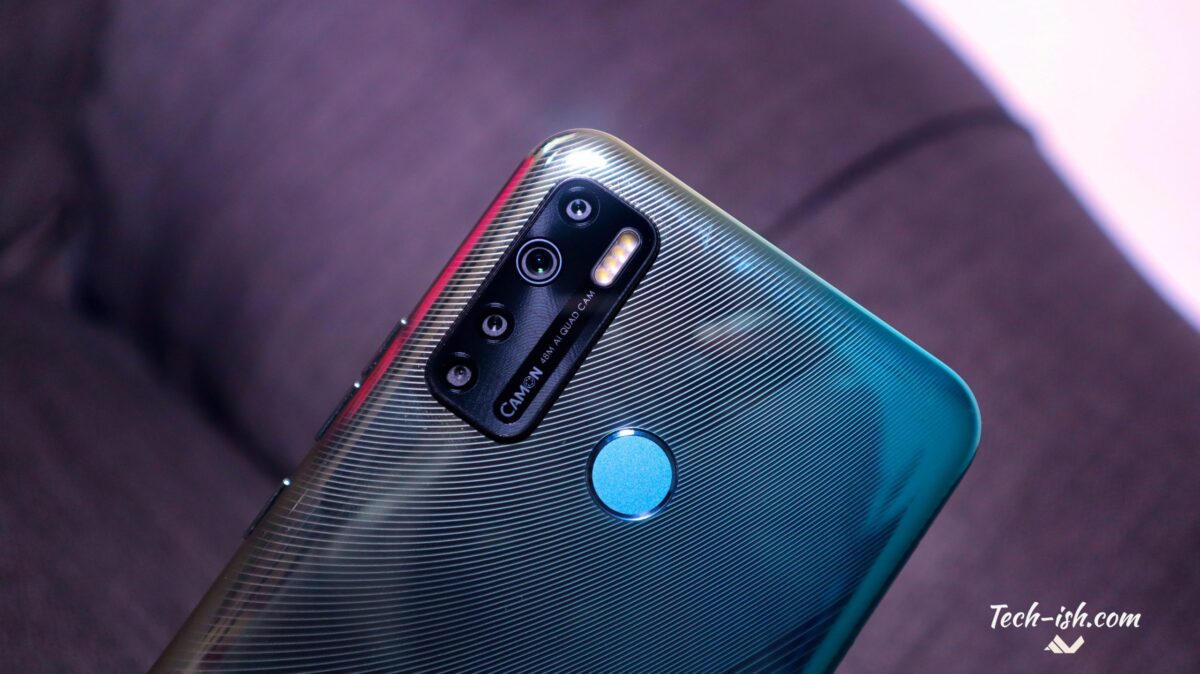 As the TECNO Camon 15 gears up for a possible April launch in Kenya, the company keeps teasing the specifications, and features we can expect with the new series. Being a camera-centred device, TECNO will be using this series to introduce something new called TAIVOS™.
TAIVOS™ stands for TECNO AI Vision Optimization Solution. This is TECNO's own trademarked solution for night photography. Hopefully, it'll be as good as what other competitors are doing with night shots.
Apparently, there will be a dedicated microprocessor that will work together with AI algorithms to do one job: significantly enhance night-time photography – processes and challenges by making images clearer, enhancing night shots, and overall improvement through high-performance imaging algorithm capabilities.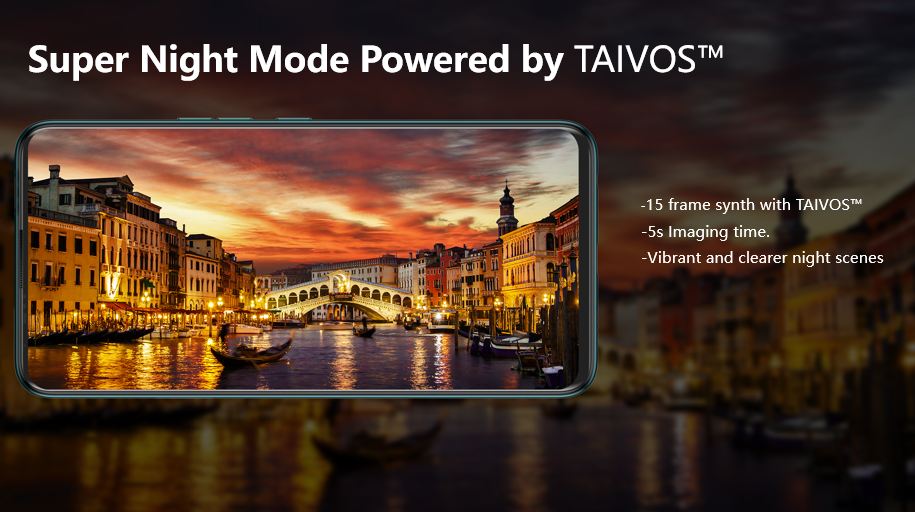 The technology so says TECNO, enables up to 15-frame synth, with an imaging time of just 4.68 seconds while most other smartphones only achieve this in 5.5 seconds or even 7 seconds. The photographs shot with TAIVOS™ are built from a composite of 15 image frames that can be analyzed and recombined pixel-for-pixel, vividly capturing each element in your scenes with optimal contrast. Simply put, the camera will take up to 15 different exposure pictures, analyse them, combine the good areas and the bad, and get a good looking picture in 4.68 seconds
TECNO says TAIVOS™ is built to work at a system-level that enables next-generation imaging performance. Even in moderately dim rooms, having a camera that can filter out unwanted noise from your photos offers a serious performance edge. Regardless of the situation you might find yourself in, TECNO says with TAIVOS™, the camera will react quickly to your surroundings to help isolate and enhance the elements you want to capture. This, the company says is thanks to its ability to support algorithms for AI image enhancement. The company believes that their AI combined with the SONY lens could make up for a really good camera phone. Let's wait and see.
The Camon 15 is already open for pre-orders in Kenya. To qualify for a pre-order, the client will pay KES. 2000 as a deposit for the phone and get a backpack. When buying the phone, the client will pay less KES. 2000 which was deposited initially.Once the payment has been made the customer will receive a shopping voucher (Tuskys voucher) worth KES. 1000