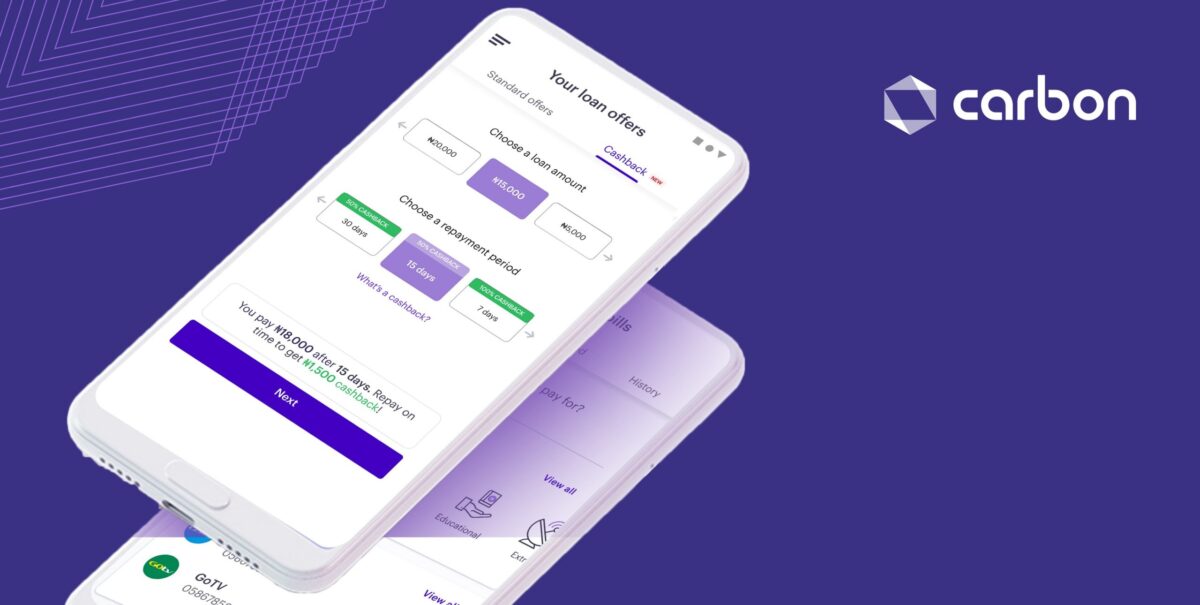 Carbon – the digital lending app that requires a selfie to give you a loan – has today launched a keyboard extension that allows customers to access Carbon services from within whatever app they are using. And if this reads to you like the disaster that was mKey by Finserve from Equity Bank, you'll be glad to know that the approach here is very different:
Instead of a whole new app like with mKey, Carbon Express is set up from the existing Carbon App which users already have on their devices.
Unlike mKey, here you're not installing a whole new keyboard app with a weird theme and fonts
Also, the extension does not try to be the one-stop for everything weirdness that mKey was pushing.
Carbon has explained that the new Express extension adds a unique Carbon branded button to the customer's smartphone keyboard which they can tap anytime to perform transactions. Carbon Express enables users to initiate and complete transactions such as Person-to-Person transfers and bill payments from the keyboard without launching the Carbon App or leaving the current app that they are using.
Carbon says that the new extension maintains the same PCI DSS compliant model of encryption, authentication, and security as Carbon's other services, thereby guaranteeing the security of all transactions.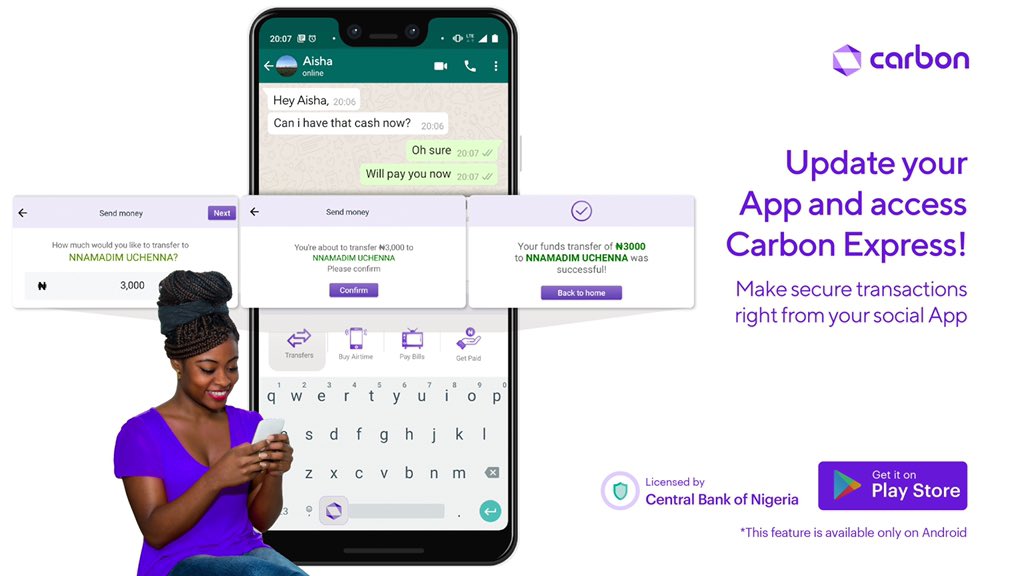 Carbon is available in Kenya and in Nigeria. In Kenya, you can get an instant loan of between KES. 500 and KES. 50,000 after submitting your National ID Number, a Selfie, and your Phone Number. Through the app, you will also have access to payment services to pay utility bills and be able to buy airtime directly.
There are also Kenyan companies following suit from the UK's top loan pairing service now loan who offer loans to people with bad credit by determining which lenders are most likely to say yes based on application details