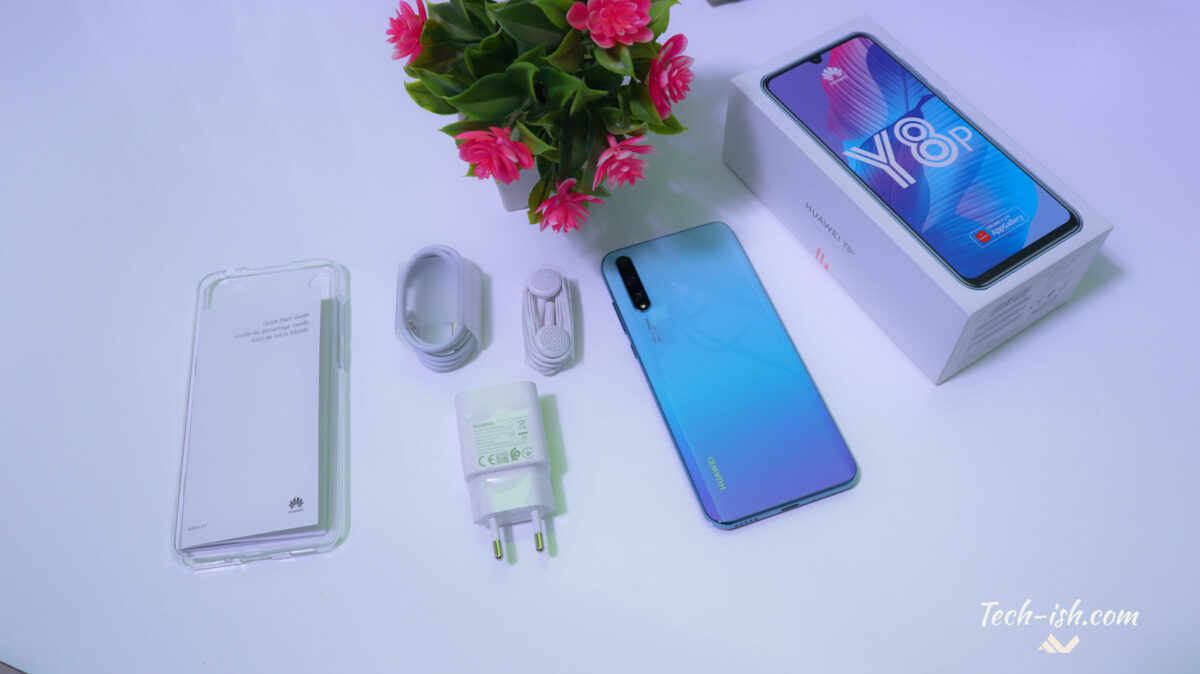 Nowadays, it is rare to get excited about new smartphones. There are literally very few things that distinguish most of the new devices being launched – especially in the low-end to mid-range segment. You'll find the same processors, the same displays, the same interfaces, the same cameras and much more. Just different brands or different variants. Sometimes the same device is launched over and over, with just new names – and you get tired of writing about it. Trust me, writing about a rebranded device constantly for three years is tiring! However, I have been very excited about the new Huawei Y8p since Huawei Kenya said it'll be coming to the market. It just arrived on my desk a few minutes ago, and these are my first impressions (of course it is titled review – because it covers everything there's to know about this phone).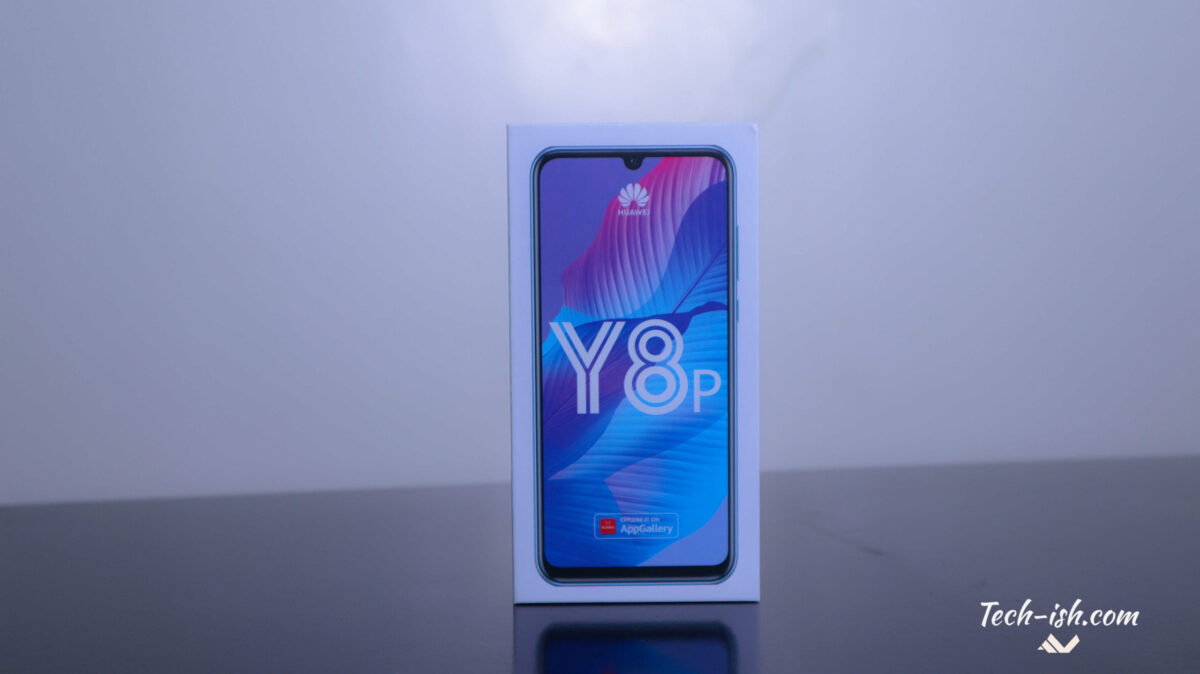 Before you angrily say the Y8p is just a rebranded Huawei Enjoy 10s with more storage (I know it is), remember this is the first time we are seeing these exclusive devices make their way to more markets. Before the Google ban, we didn't get to enjoy things like the Nova or the Honor series. But here we are with a company trying to find all means to not only sell devices, but to also convince people that they can switch from the ecosystem they've been used to, and try out this new ecosystem that's still being built.
Huawei's approach to luring people to this new ecosystem has been simple: make very exciting hardware and price it aggressively. Make people want the hardware so bad, they can ignore the shortcomings of the software. Is it working? Well, you're reading about this phone, aren't you?
I know this is the 5th or 6th Huawei phone I am reviewing that's powered by the Kirin 710F. And that has a 4000mAh battery. I know this should mean that this is a boring phone – because I've already reviewed similar spec'd devices. So before you point this out too, let me put it out here: this phone has almost the same specs like the P30 Lite, the P30 Lite NEW Edition, the Y7p, the Y9s, and many others already available. Where you'll find major differences is with the RAM (some have 4GB others have 6GB), with charging speeds, storage sizes and types, and with camera lenses.
Yes, I am also aware of the fact that if you compare specs, this is exactly the same phone like the Huawei Y9s, but there are a couple of changes with the screen-type, the fingerprint scanner, and with connectivity.
So what makes me particularly excited about the Y8p? Why would I say I am very excited about it, then go ahead to say it is the same as all these other previously launched Huawei devices? Well because of a couple of things:
The price – For KES. 25,000 you're getting a phone with 6GB RAM, 128GB storage and that's absolutely a deal you could never get with Huawei before. The Y9s with the same processor and storage started at KES. 32,000. Read all the specs of this phone here.
The fingerprint scanner – I may be wrong, but this could be the cheapest device we've seen with an under the display fingerprint scanner locally. No other Huawei phone has an under-display scanner locally for less than I-don't-know 60k?
The OLED Display – I know Samsung already brought in cheaper OLED phones last year, but this could be cheapest new OLED device we have in the market right now. I've never used an OLED phone from Huawei before, and I am happy to report the display looks really good. This is also the first Huawei phone with an OLED display for less than I-don't-know 60k? Ha…
The Cameras – These are the same cameras from the Y7p, I believe. That means they're good. And the numbers are real unlike with other companies' 48MP sensors.
So why did I title this article as an "Unboxing and Review", instead of a "First Impressions"? Well, we already know what to expect with the Huawei Y8p based on the specs. We already know about the lack of Google services. We already know the 4000mAh battery is great because Huawei is good with battery. We already know the 10W charger is mediocre, but that a faster charger will do the trick. We already know the 710F processor will do well with 6GB of RAM. And we already know what to expect with the 48MP back camera, and the 16MP selfie camera. Talking about all that once again would be boring. So let's talk about the new things on the Huawei Y8p. The exciting stuff.
Here are the new things you'll find on the Huawei Y8p should you choose to buy it:
New advice for customers buying
New Setup process
An exciting display
A different App Gallery
Microsoft is onboard
Petal Search
Expandable but non-expandable storage
Good Cameras
A sweet but not-for-everyone phone
New Advice for customers buying: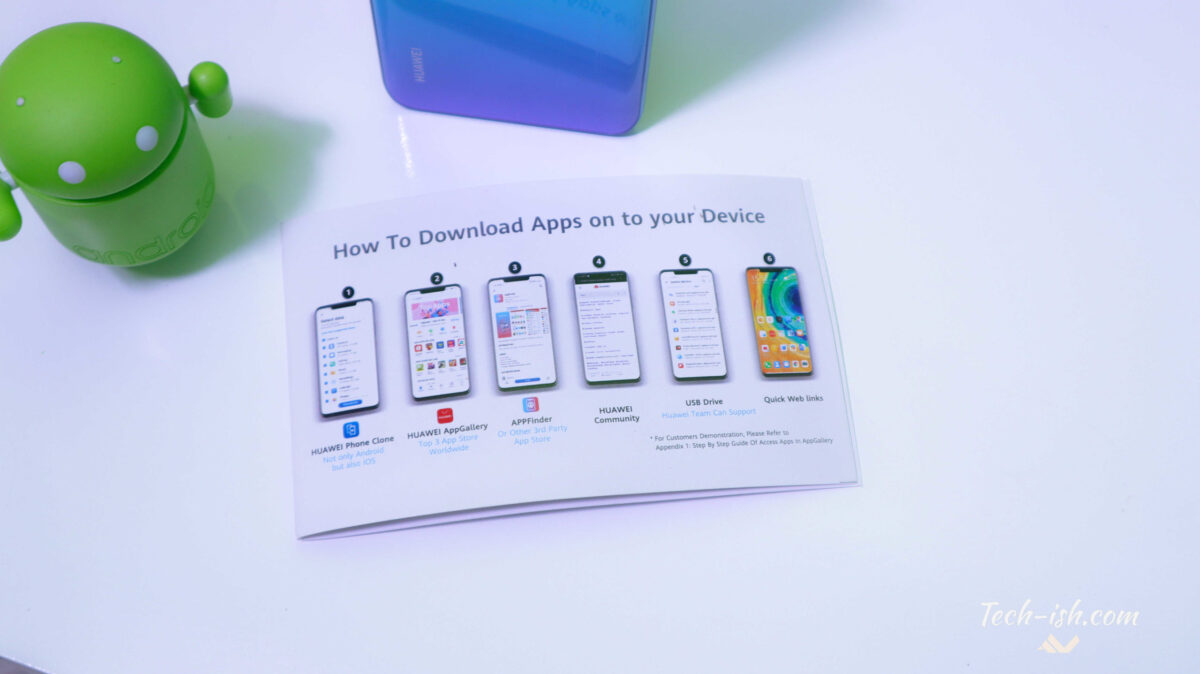 I didn't see this with the Huawei Y7p, though Huawei Kenya said this would be included. If you walk to a retail shop to buy a Huawei smartphone, you should find this sticker or pamphlet included either with the package or given to you after you buy. The sticker details important things any new Huawei Mobile Services user would need to know. If you're moving from an old phone (whether an Android or an iPhone) and you want to move with everything, one side of the sticker lets you know how to clone your old phone to this new phone. The app for cloning is available on the new phone, and it lets you bring everything with you. From pictures to contacts, apps, messages etc. You can choose to clone while setting up the phone, or after finishing the setting up processes. Just be patient, and read through everything.
Huawei has also included contacts in the pamphlet for Support. You can reach out to the Huawei Enterprise Team in Kenya through WhatsApp, and through Phone Calls. This should help you be able to solve any issues that may arise while using the device, or while finding something you need. Make sure you get this pamphlet if you're buying any Huawei smartphone.
New Setup Process: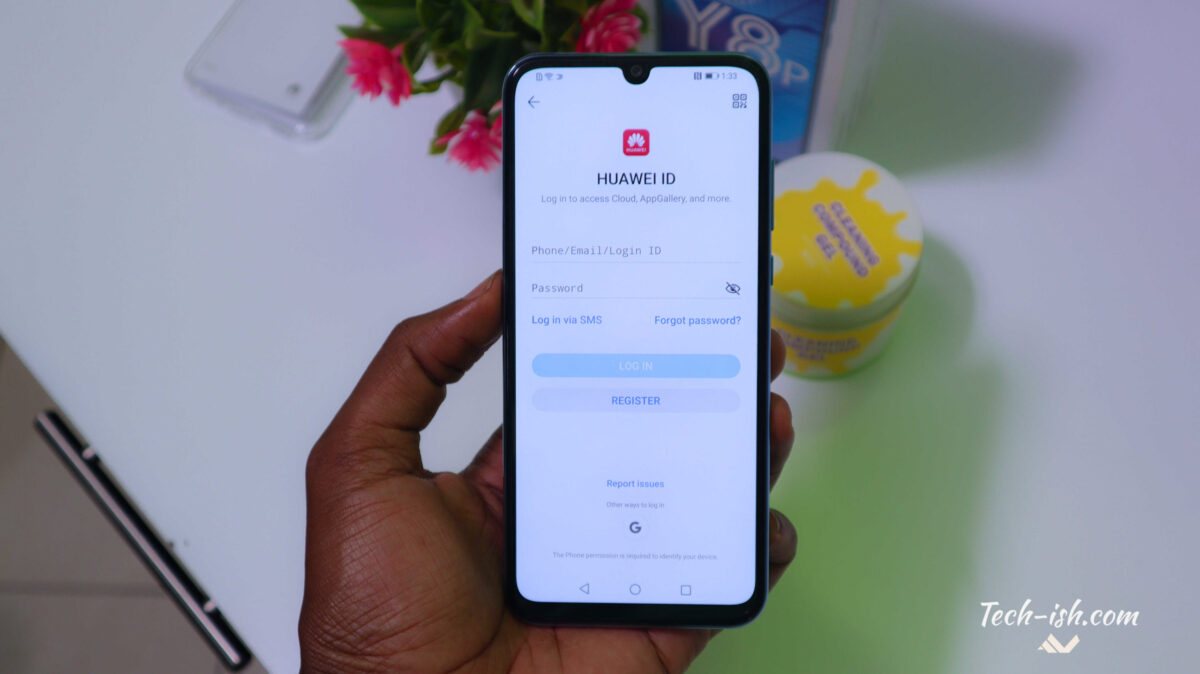 There's now a new Huawei Setup process. I like that Huawei is very very transparent about most of the things it requires or is asking you permission for. As you can see in the screenshots, there are detailed descriptions of data that Huawei Mobile Services (HMS) is requiring you to share. This gives you easier access and control on what data you're willing to share. Remember this isn't data you normally know is being shared when you sign in to your Google Mobile Services (GMS) devices. With this process, you can easily disable Ad IDs, personalized ads, automatic updates, and much more that would otherwise be collected by the company.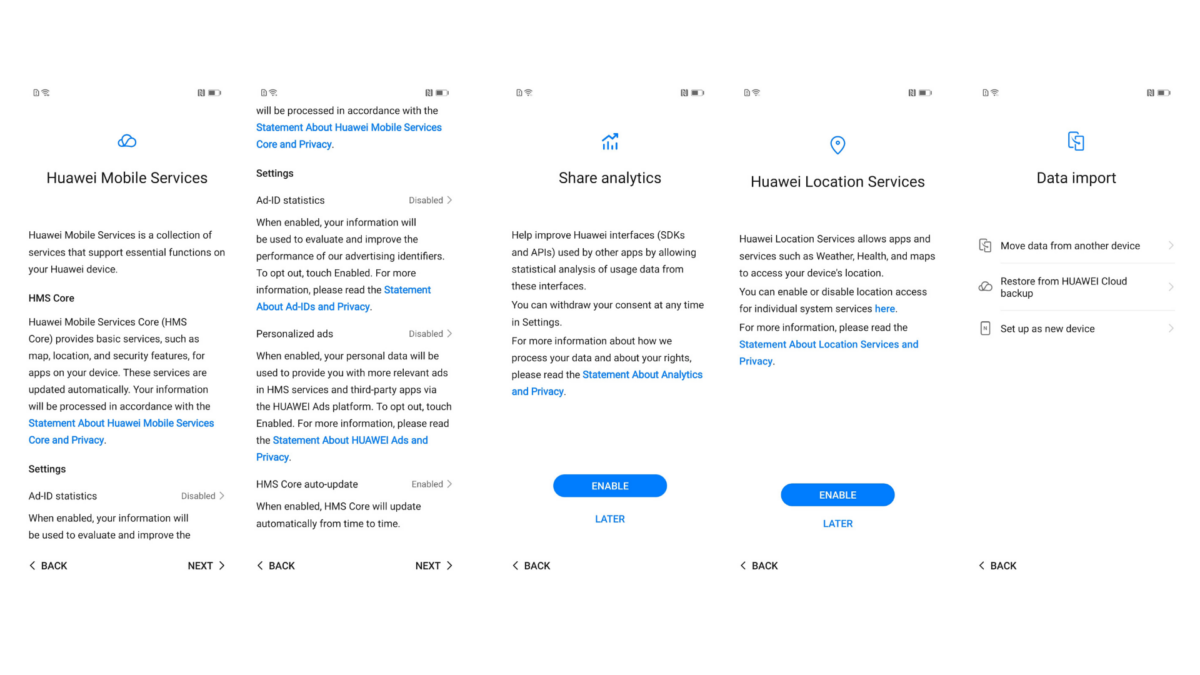 You also get to have the choice on whether or not analytics about your usage is collected, whether or not Huawei's location services should be turned on, and much more. As you complete your setup process, you also get to choose whether to set up the device as new, restore from Huawei's cloud or import from another device. This, however, has been there.
What I don't like with the new setup process is how hard it is to skip the Huawei ID registration process. It feels like one has no option but to sign in to their Huawei Account or to create one. This shouldn't be the case. On the Y7P it wasn't the case. I wonder why Huawei is making it so. Though you can skip signing in to the Huawei account while setting up, to use Huawei's App Gallery, it is now a must you sign in with your Huawei Account. Just like with Google's Play Store. I loved how on the Y7P this wasn't a requirement.
An exciting display: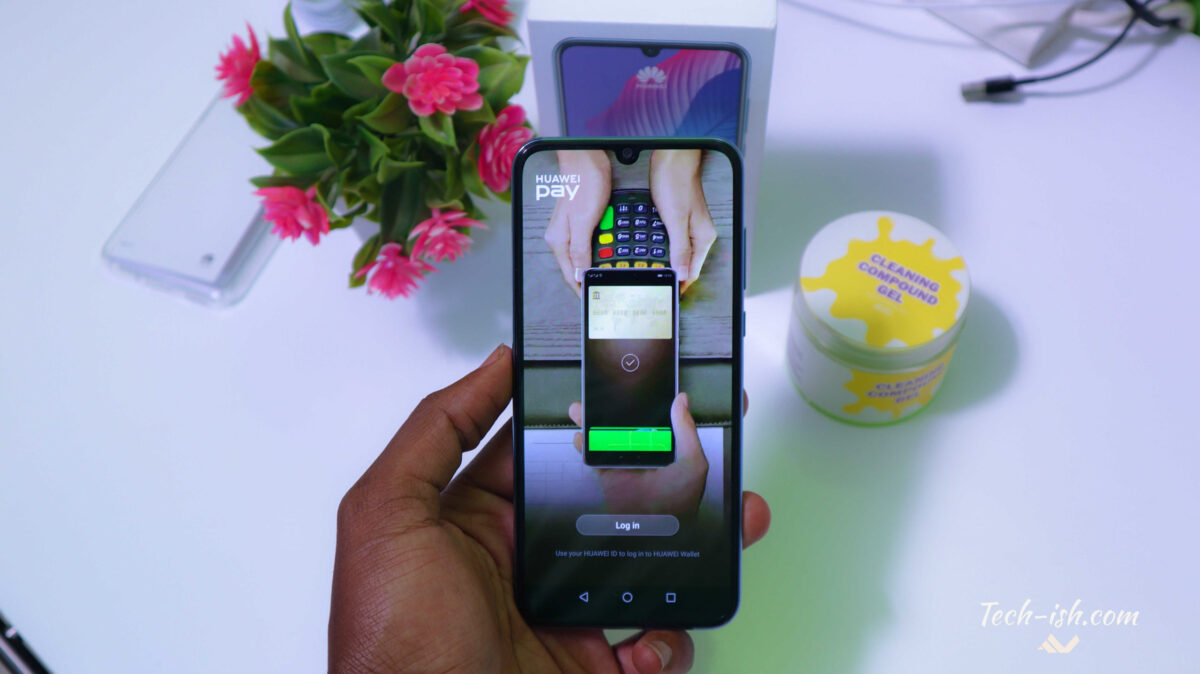 I've already stated that this is my first Huawei device with an OLED display. That's exciting on its own. And it looks to be a pretty good display. The OLED panel is a requirement of course for the under-display fingerprint scanner. Without the OLED panel, that scanner wouldn't be here. So win-win. The colours pop, the contrast is amazing, plus good resolution at 1080 x 2400 pixels.
What I am not happy about, however, is the fact that this OLED panel will still not be used to its full capacity. For example, you've sideloaded Netflix and are ready to enjoy the incredible colours, and beauty that come with OLED panels. You will only be able to do 480p max quality even if you pay for the FHD package. Why? Because the screen isn't certified by Netflix to play HD content.
What I like however is that Huawei has thought through things it can work on to make the user experience better. For example, as you'll see in the screenshot under the next title, while watching YouTube with the browser, you can easily switch to full screen, easily rotate the screen, and even watch the video in glorious 4K if it is a 4K video. The playback is smooth.
On other video platforms, you can even easily download the video thanks to Huawei including a pop-up shortcut that allows you to do so. I've tried it on YouTube and it says the site doesn't allow downloads. Which is weird that Huawei would consider YouTube policies under these circumstances. But on sites where this is allowed, that's a plus. Instead of finding apps to help with downloads, you just hit download from the browser.
Personally, I love the official YouTube App, and I'll do my best to find ways of having Google Services run on this device so as to have that experience. Through the App Gallery and through something else known as Petal Search, you can download YouTube alternatives like YouTube Vanced. These don't have ads and bring you more features. But I just love the normal YouTube experience I've been used to, and I want to have that on this amazing display.
A different App Gallery: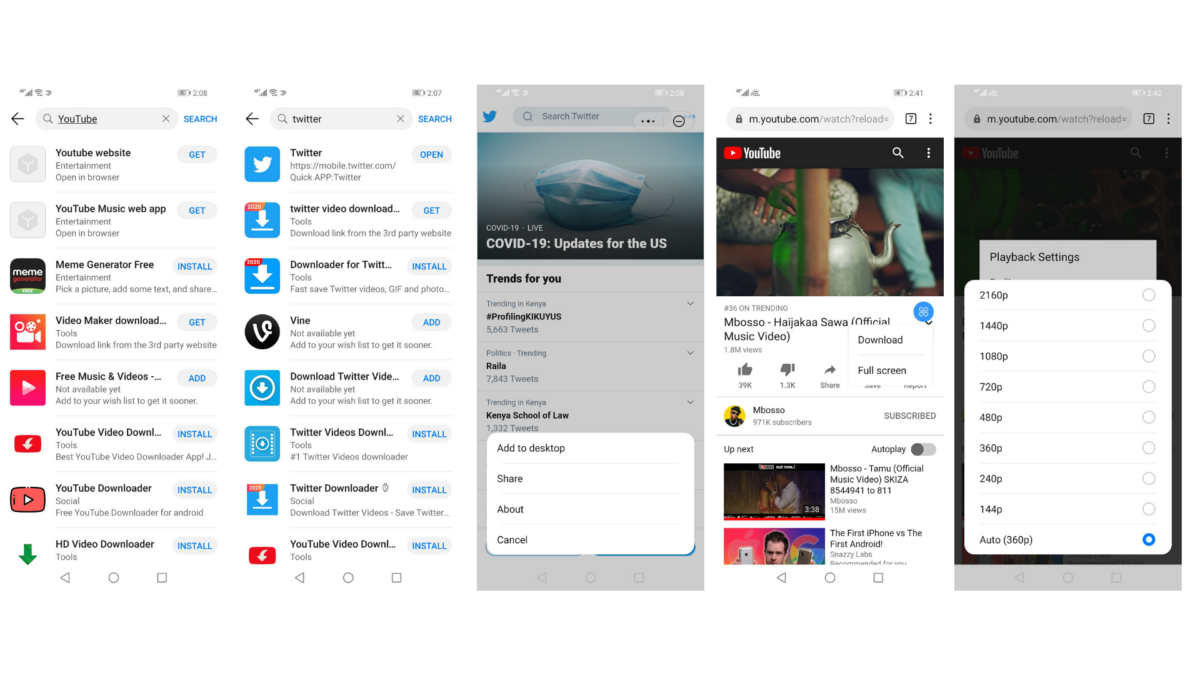 Apart from it being a requirement to now sign in with your Huawei ID so as to access App Gallery, another thing that has changed is that Huawei now wants everything – every single App – you'll ever need to be exclusively accessed through App Gallery. That's why they're doing the following things to make this a reality perhaps in the near future:
There are more Apps now accessible from Huawei App Gallery – Microsoft Apps are all available from the store. With Microsoft Office, Bing, and Swift Key already pre-installed. Funny enough, with the Huawei Browser, although you have the option to choose between Google and Bing as Search Engines, Google is the default one.
Apps are either available or their links are – If an app isn't available there's a way App Gallery presents it so that if you click Open, it redirects you to the Apps' mobile web interface so that you can access it from there. You can even click to add it to your Home Screen and be accessing it from there as you would a normal app. Screenshots above show you Twitter and YouTube from App Gallery.
No more recommending of third party stores explicitly – Unlike with the Y7p where if an app wasn't there you'd be recommended for something like APKPure, or APKMirror etc., here everything is made to be available somehow. And this is even more clear with Petal Search which you download from the App Gallery.
Add to wishlist – Huawei has a whole catalogue of apps that can't be accessed from the App Gallery. For example, I love podcasts, and I use Pocket Casts on my Android devices. So I need it. But it is not available on App Gallery. I know I can get it by sideloading the APK, or by installing Petal Search, but not everyone knows that. So instead there's the option of notifying Huawei so that they collect the data and see the most requested for apps, and then focus their attention on luring the developers of the most requested apps to list them on the App Gallery.
Personally, I am impressed Huawei has sort of made the App Gallery front and centre. It makes sense, and actually gives more confidence that they're actually out to build an ecosystem here. On the Y7p, they recommended other app stores. Here they don't. Even Petal Search is not recommended. I am only talking about it because I know of its existence. However, new users will have huge challenges using the device. Especially if they're not so tech-savvy. They will be frustrated that the things they need are missing. If they don't know how to sideload APKs they'll be angry. And if they sideload Google Apps, or apps that use GMS, and find they don't work, they will be very disappointed if Huawei doesn't do a good job of explaining all these to them.
Petal Search: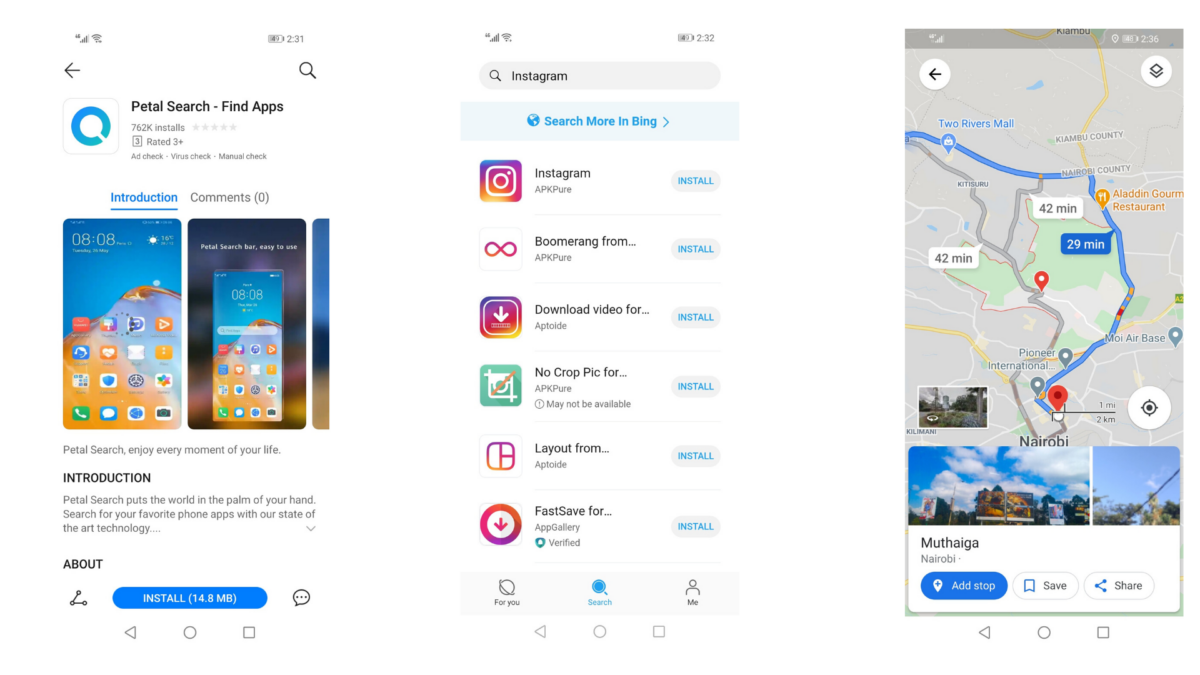 So Huawei decided to consolidate all the possible third party stores and make them accessible through their own search engine of sorts called Petal Search. It is available via the App Gallery, and it works really well. In fact, should you get this phone, this is the first app I think you should install.
With Petal Search, you can search for any app whatsoever, and install it. The process of download and installation is still junky, but it works well. The search engine searches for the thing you've asked it to, and it finds all the trusted locations where you can download the apps, and lists that to you. So when you click install it easily sends you to the site to download, and then it handles the installation process.
Petal Search also handles the update process. So if you download an app, don't worry you won't get updates. There's an updates section to allow you to update easily. Almost like you would with Google Play although here things have to be initiated by you, and not automatically. I wish Petal Search was just integrated into the App Gallery because that would make it easier to just get everything fast.
In the screenshot above you can see Petal search on App Gallery. It is 14MBs. You can see my search for Instagram, and it suggests APKPure. When I hit install, it downloads the file, and I go to downloads and have it installed and running. On the same screenshot, you can see Google Maps downloaded via Petal Search running well on the phone. Funny, I didn't expect it to work and to know my location, but I've used it for simple directions today while going around, and it works. However, I cannot sign in, review places, or set preferred locations.
Kinda expandable storage:
So you already got the 128GB of internal storage, but you want more, because who doesn't? Don't buy a MicroSD card, because this phone doesn't support MicroSD cards. There's a slot to expand storage though. However, it only works with Huawei's proprietary NM Cards which I can confidently say will take you a long while to get your hands on.
Yes, the NM card slot is also a second SIM card slot, so this is a dual SIM device. But if you somehow get the NM card, you'll need to trade between dual SIM cards and extra storage. Huawei should let everyone know when and where, and for how much, the NM Cards will be available locally.
Good Cameras: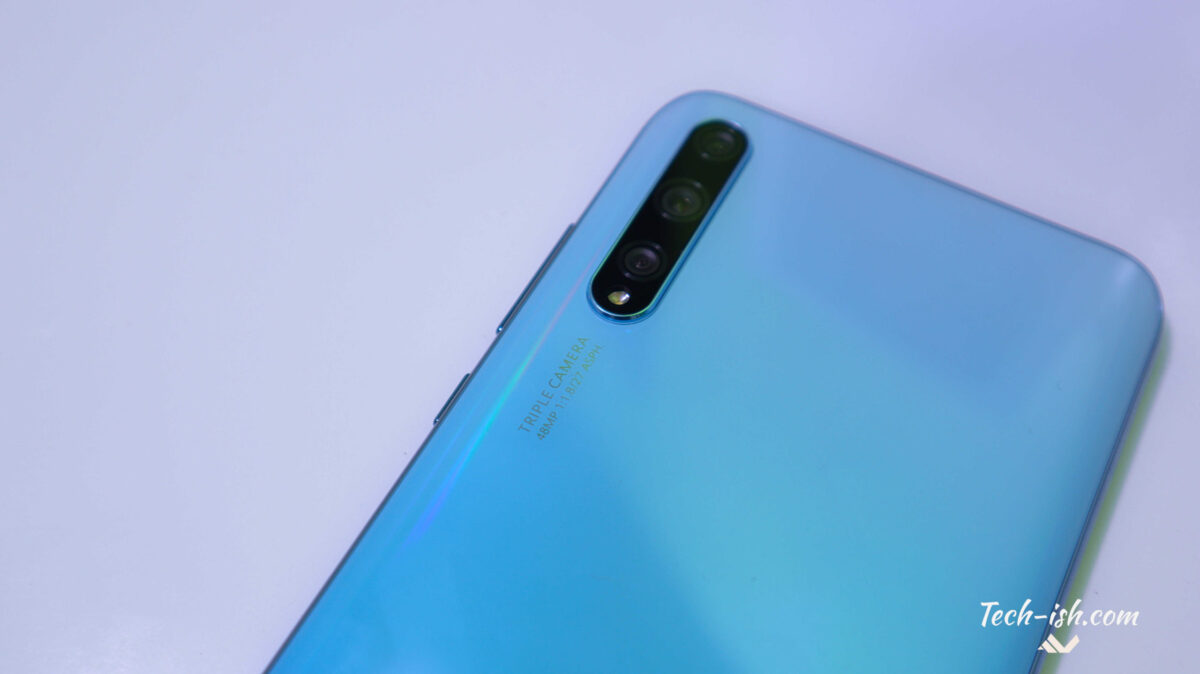 Like I said on my list of what excites me about this phone, the cameras on this device are the same lenses we've seen on a couple of other devices. So you can expect the exact same camera features, and qualities from the Y9s and the Y7p. Those were respectable cameras. And the fact that the Y9s was KES. 32,000 should inspire more confidence. Read my Y7p camera review to get a feel of the lenses, and what pictures you should expect.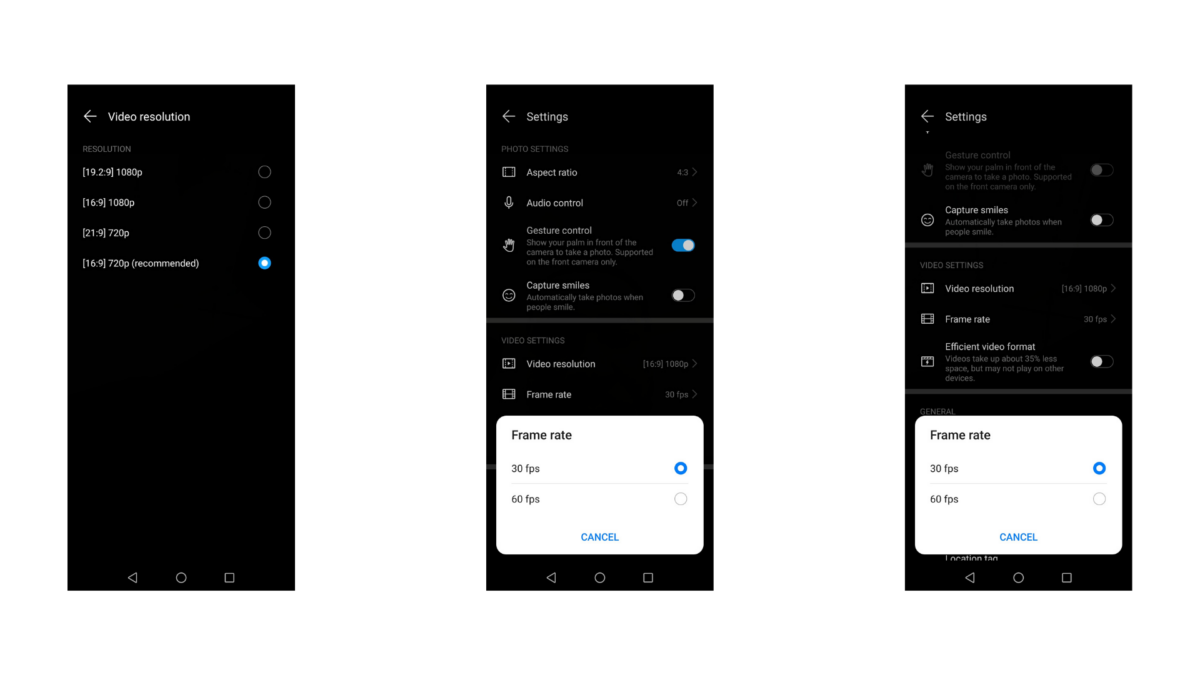 Huawei hasn't changed a couple of things though. Even with more RAM, and what I believe could be faster storage (I am still not sure if it's eMMc, or UFS), I hoped for 4K recording options with video. That's still missing. What's even sad is that the default recording quality you get out of the box with the rear 48MP camera is 720p at 30fps. WHY? Yes, of course, you can switch to 1080p at 60fps. But WHY 720p default? Even funnier, is that the front camera's default recording quality is 1080p at 30fps. I hope Huawei considers enabling 4K with Electronic stabilisation to the device via a software update. If you want to use it for YouTube videos and vlogging, just make sure you have good lighting, and a way to make the phone very stable. Without making it very stable, you'll get very shaky footage.
Not for everyone: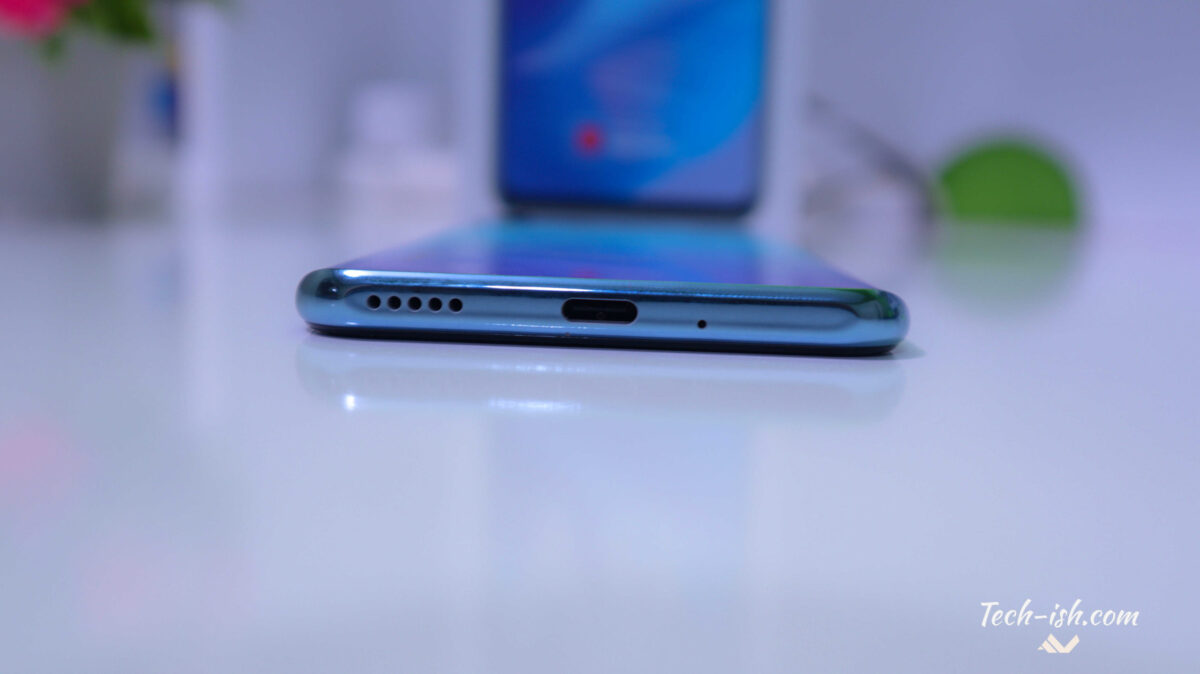 This is a great phone. The build quality, the feel on the hand, the display, the cameras, the performance, the battery, and most especially for me, the colour option I got for review. But that doesn't mean it is for everyone. I know Huawei believes it is an experience no one should miss, but I think it is something people should really consider first before acquiring.
Check on the apps you use on a day to day basis. If they require Google Services, know that your use will be limited on the Huawei platform. Yes, Huawei is working on solving all these challenges, but that doesn't mean you jump ship immediately, because that could give you regrets when you discover there's something you need that's missing.
However, if you're one who knows your way around Android, an early adopter who likes tinkering with stuff, following endless tutorials, quick to learn shortcuts and find solutions, you will enjoy using this phone. You will enjoy finding ways around various challenges and making the best out of the situation.
Conclusion: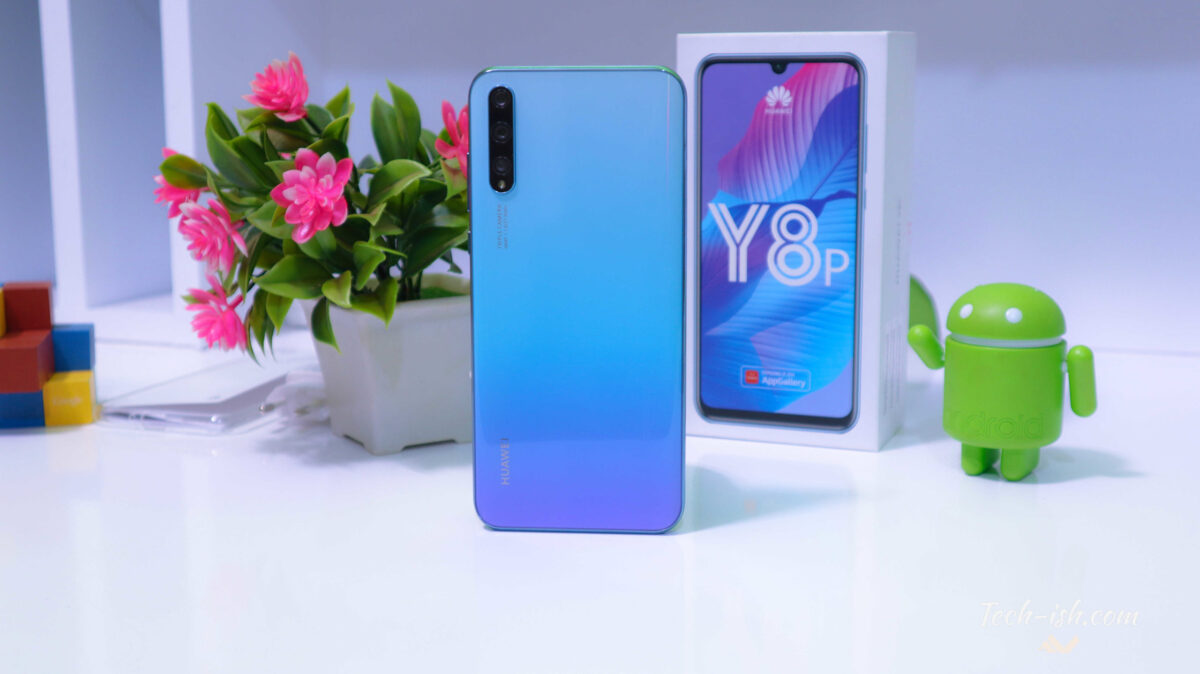 A year ago, I wasn't really sure if Huawei would survive the ban. I said they are the best company to survive such a situation, but I wasn't sure they actually would. Now it seems like they really are going to. The fact that they have launched a couple of devices in this market – a market where people have used Google Android devices all through – means that they're probably getting significant sales. It means that many Kenyans either knowingly, unknowingly, or just from the pure excitement of getting good specs for cheap, are buying these devices. Which means Huawei is probably building that very much needed group of believers who will stick with their devices through the future.
If there's anything you want to know about the Huawei Y8p, ask me in the comment sections below, or through social media. The phone is available countrywide through retail stores and online through Jumia.