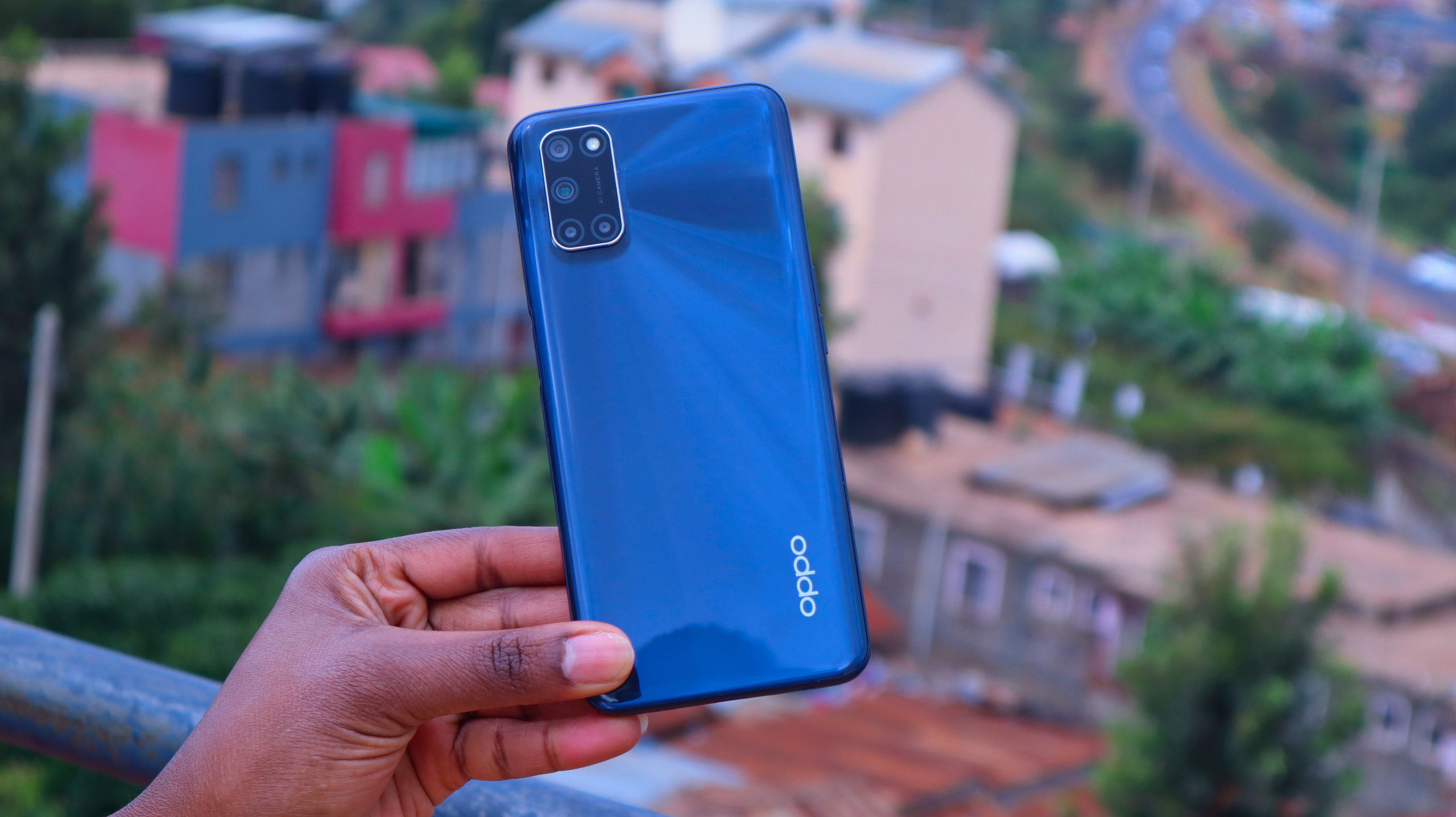 For the last three months, I have had so many devices on my desk for review. Yes, there are lots of reviews dropping soon, so get ready. Anyway, I've also had the opportunity of having two OPPO devices for some months now: the Reno 3 and the A92. The Reno 3 is much more expensive, with cooler specs, a much cooler display, and a different design. The A92 is a more balanced mid-ranger. But guess which phone I've loved the most? The OPPO A92.
Let me sum up this review for you before I talk about a lot of things: This phone is good. If you want it, get it. Yes, there are definitely better spec'd devices at this price range, especially from Xiaomi. But this device just ticks boxes in a way I didn't expect. It answers that very important question: Okay, I've bought it, but will I love using it over time?
The Reno 3 has an AMOLED panel. This one doesn't. The Reno 3 has super-fast amazing fast-charging. This one is only 18W. The Reno 3 has an under-display fingerprint scanner, this one doesn't. But between those two, this is the one I will pick any day. Let's dive in.
ColorOS
OPPO has come a long way in terms of their ColorOS skin. I remember really disliking the User Interface back in 2016. It was a complete clone of Apple's iOS and things were terrible. Other users seemed to like that, I didn't. It was my major reason for never considering an OPPO device. If you read my OPPO Find X review from 2018, you'll see I also complained about ColorOS back then.
But things have changed.
ColorOS is now much simpler, easier, and more fun. On the Reno 3, I loved the changes with ColorOS 7 bringing in the feel of a lighter skin. On the OPPO A92, the company has made things even better. Instead of OPPO forcing users to use OPPO apps for Messages, Phone Dialer, Browser etc., here the default Google Apps the apps you use. I don't know about you but I hate custom dialers and messages apps. I hate having a browser app I'll never use, a third-party App Store I hadn't asked for.
I just don't understand why OPPO didn't make the same decision with the Reno 3 User Interface where there's a custom Phone dialer, a custom messages app, and a lot of other OPPO apps that one will never use.
Performance: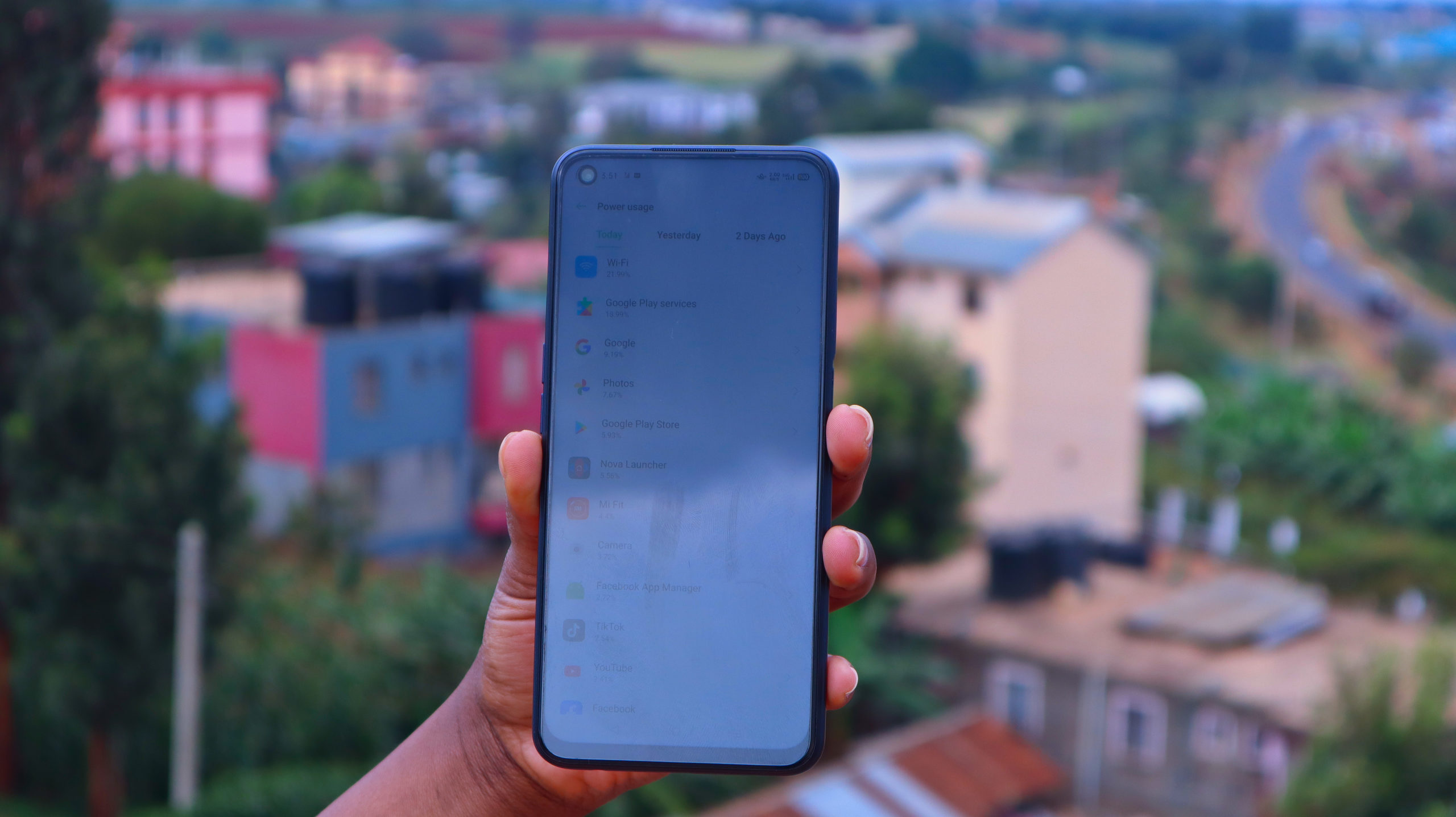 The best phone experience is the experience where you are so into the device you forget to test how fast things work, or how fast apps open, or what things you can and can't do. Where the phone just serves you in a manner you never feel like there's something missing, and you never wish for more, because every box is ticked.
As a Galaxy NOTE 10+ user, it is always quite the challenge to make another phone my daily driver. I am always expecting to have challenges, feel like it is a downgrade, expect things to take forever to load, and other small stuff. That's why immediately I finish my review period with a phone, I quickly get back to my daily driver. That's something that didn't happen with the OPPO A92.
It doesn't have the best processor, but the 8GB of RAM sort of just fills in for it. It doesn't have high-speed storage, but the UFS 2.1 storage here is way better than eMMC storage on the many other devices. So it just works and is snappy, and apps stay in memory and launch quickly.
Display: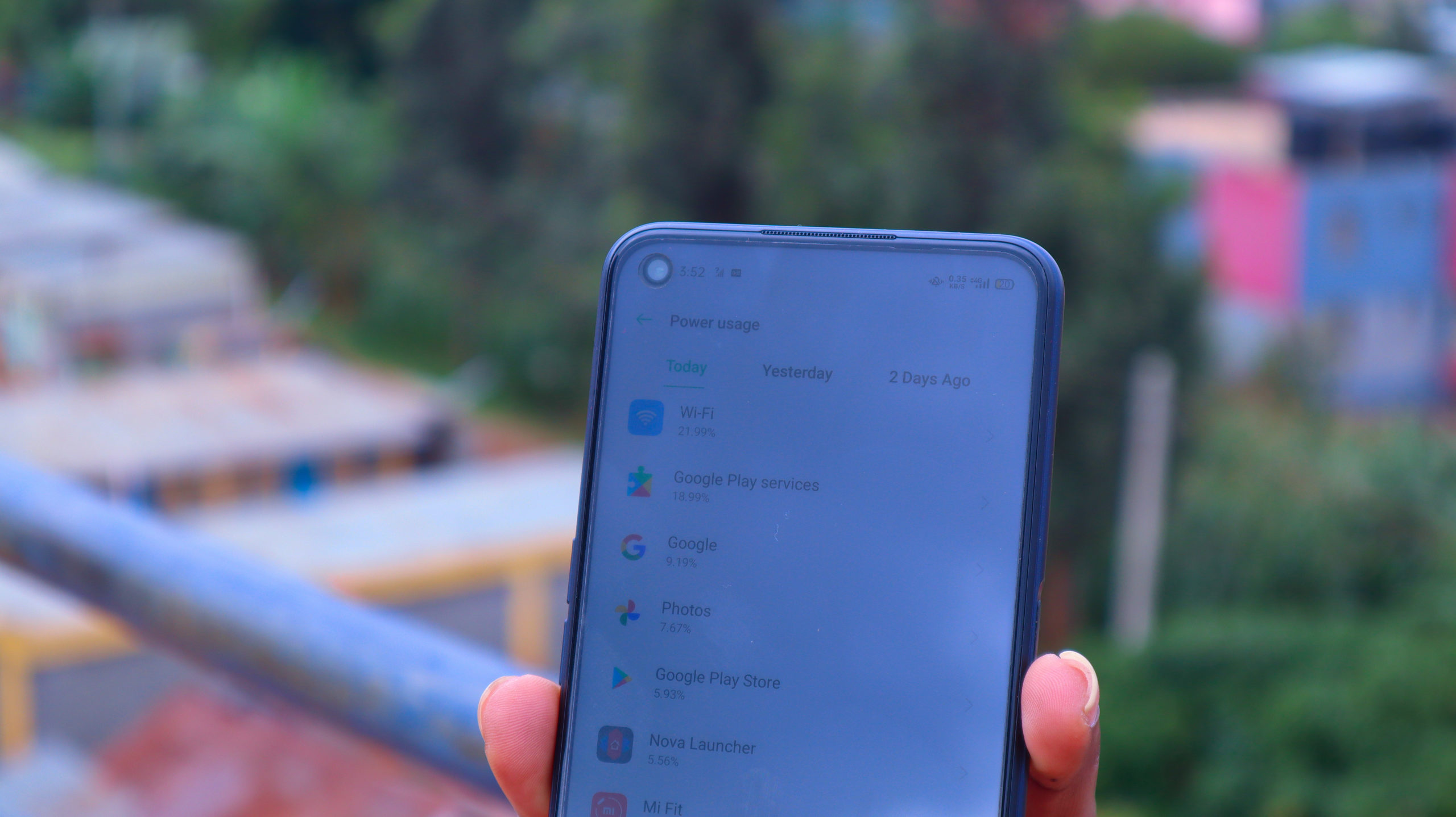 From the pics above, you've definitely already seen an issue. Not the bezels, those are fine. Not the punch-hole, that's okay. Rather, the brightness. Especially brightness out-doors. Not that you'll struggle to read text out-doors, but when you're used to displays that can get crazy bright, you will always feel like other displays are pretty bad. However, this isn't a huge complaint at this price point because:
Colour reproduction is great.
Brightness indoors is sufficient.
The resolution is good and the display is sharp – though it doesn't support Netflix HD as it lacks the certification for it.
The 20:9 aspect ratio gives you more screen area to view content, yet with the reduced bezels it feels like a sizeable device, good for all users despite being 6.5 inches in size.
The only issue I had with this display – something I also noticed with the Reno 3 – is with automatic brightness. This is quite bizarre, I know. But with these two devices, there are instances where you'll be in a pretty dark room, and the brightness just decides to go to full mode on its own. Sometimes you're in bed scrolling through something and boom! full brightness for no reason. There has been a system update recently, which I hope has fixed it. I'm saying hope because this issue only happens a couple of times, so one can't be sure if it is truly fixed until a significant period of time passes.
Cameras: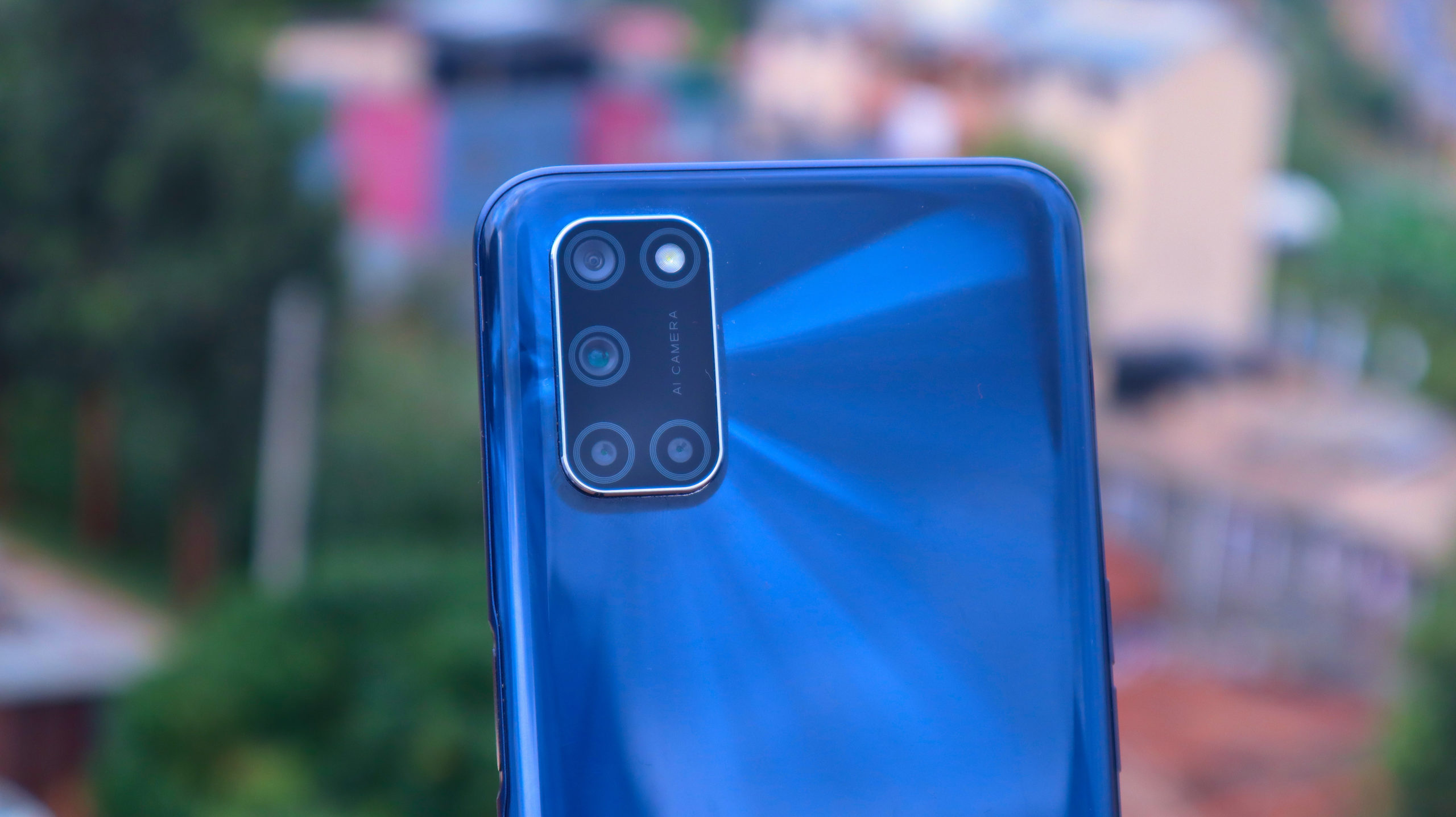 Of course, I can't say this is the best camera at this price point. That's because I've not used all cameras at this price point. However, I can say confidently, this is one of the best cameras at this price point. Here I am talking about the main 48MP camera.
Here's what you can do with that 48MP lens:
Take good photos. Of course. The only issue is OPPO's face softening feature that never really goes off even when you switch it off. Portraits are good. Landscapes are great. And though it takes 12MP pictures by default, you can also take full 48MP pics, and they're quite good.
Shoot 4K videos. There are many Android phones with 48MP lenses this year. This is the only one I've used, out of the one's I've reviewed, that supports 4K videos.
Shoot 1080p Slow-Mo videos. This is also the only of the many 48MP lenses I've reviewed this year that supports Full HD slow-motion videos. Others only do 480p at best in slow-mo.
The front 16MP camera is good for everyone who's comfortable with OPPO's skin softening. I dislike that OPPO hasn't fixed this issue. However, there's a couple of good things about this lens:
It lets in quite a significant amount of light, even when in dim rooms, you'll be able to see yourself.
It supports 1080p videos
Focus is really good, and fast. So shots won't be out of focus.
I've complained in a couple of my reviews about the senselessness of extra lenses in many phones. Here, however, it feels like OPPO's decisions make sense somewhat:
The 8MP ultra-wide is important for people who want dramatic ultra-wide shots. However, accessing the ultra-wide camera is a huge challenge because the UI isn't intuitive.
The 2MP Black and White dedicated sensor helps increase contrast to images, I hope. Because otherwise taking a 2MP picture makes no sense.
The other 2MP depth sensor helps with portrait mode, which I already said is quite good.
I know I've already praised ColorOS, but here's something they should consider in the Camera interface:
Make it easier to switch lenses
Make it easier to access camera settings
Make it easier to see previous pictures taken – I hate having to relearn to swipe in the opposite direction to see other photos.
Make it easier to access Gallery from Camera App – every other camera app allows you to easily get to the Gallery when viewing pictures you've taken, OPPO's doesn't.
Battery: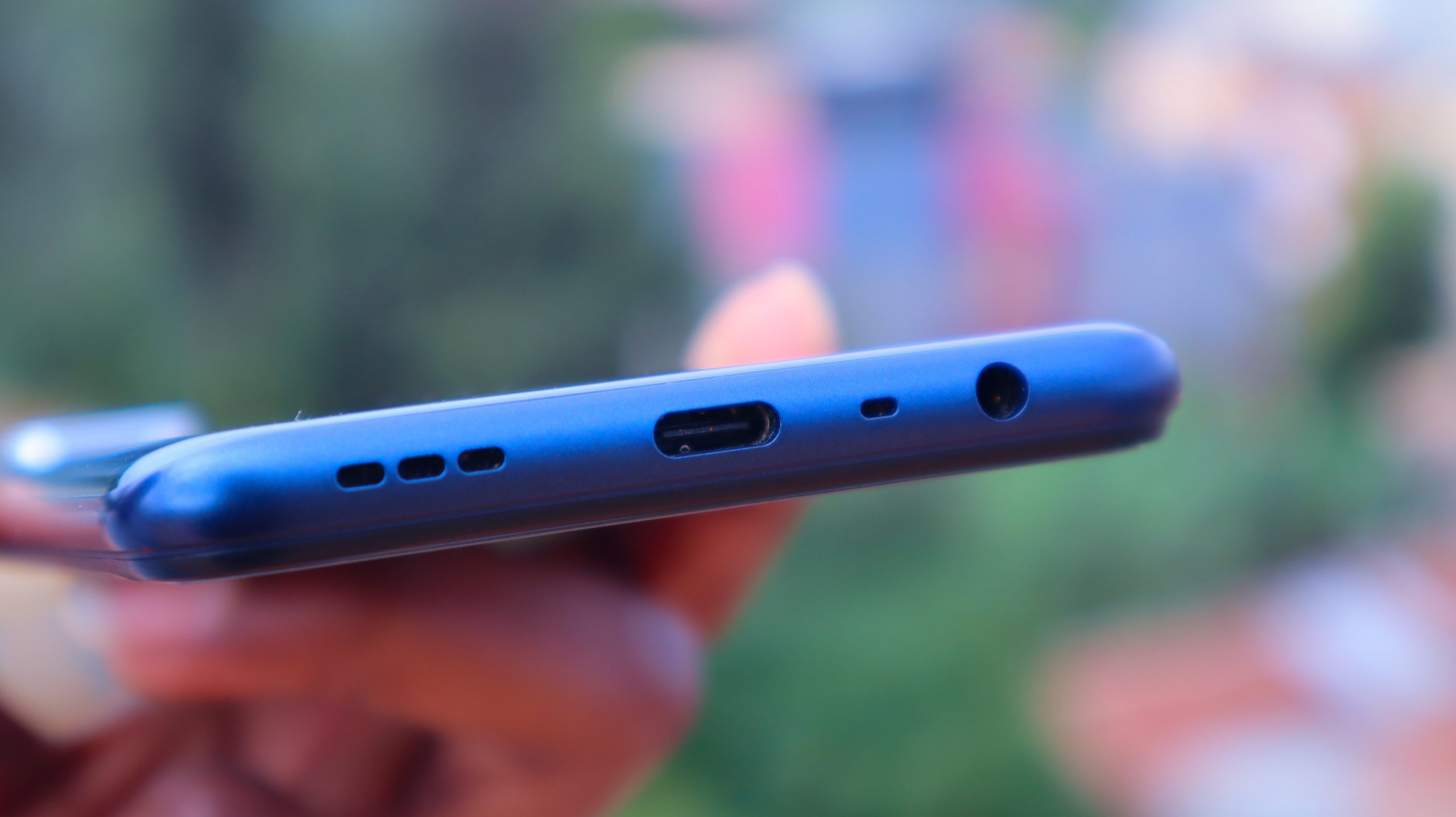 Here's something I've really like with the OPPO A92: never having to worry about it running out of battery. 5000mAh battery should be standard. USB type-C should be standard. At least 18W fast charging should be standard. It takes about 1hr 30mins to charge the phone from zero to a hundred with the included charger. Could be more than that. But that's fine. The battery lasts all through a day, and some more.
However, OPPO needs to fix something I've noticed with the A92 with other third-party chargers. Since I have the Reno 3 also, I've been using its 30W faster charger. Not that the A92 accepts 30W charging, just that it probably accepts something more than 18W, and that has charged my device faster. However, anytime I've tried out other USB type-C chargers, including my laptop's charger, the A92 starts acting weird. So you get the charging notification, and you see charging, then a few seconds later it stops, and then resumes, and then stops, and resumes, until you fear it may damage your device.
With the Reno 3, all my other Type-C chargers work well. With the OPPO A92, some work, some don't. Fix this OPPO.
Fingerprint Scanner:
One one side of the device, OPPO has embedded the fingerprint scanner to the power button. Not a unique design, yes. But very handy. Nowadays, it takes a while to re-learn using phones that either has a rear scanner or an under-display one. That's just how much I've used the A92.
The scanner is fast and very responsive. So responsive, it can be annoying. I don't want to accidentally unlock my device when pulling it from my pocket OPPO. But I must reiterate, I love the placement. I guess that's why I have loved my time with the Infinix NOTE 7 whose review is also dropping soon.
Things OPPO should fix:
Apart from the things I've already stated in the above paragraphs, there are other minor tunings OPPO should look into to make the user experience even better. Funny enough, they all have to do with OPPO's ColorOS.
Dark Mode – there's still work to be done. For example, dark mode makes certain stuff in settings barely legible. An update can solve this quickly.
Background activity – I noticed I have to get into Performance Mode whenever I am going cycling. Because in normal mode, the phone kills the background activity making my Mi-Band 4 not able to track and map out my cycle route. The sad thing is I cannot have performance mode always on because an annoying notification one can't swipe away keeps saying you're in performance mode.
Notifications – OPPO really doesn't understand notifications. You can only dismiss a notification by swiping from a particular side. If you're moving from any other normal phone, you know notifications are dismissed by swiping from either side. OPPO doesn't think that's important.
What are your thoughts on the OPPO A92? Are you going to buy one? Or you think there's better options? Which ones? Tell me!
OPPO A92 Video Unboxing:
OPPO A92 Specifications: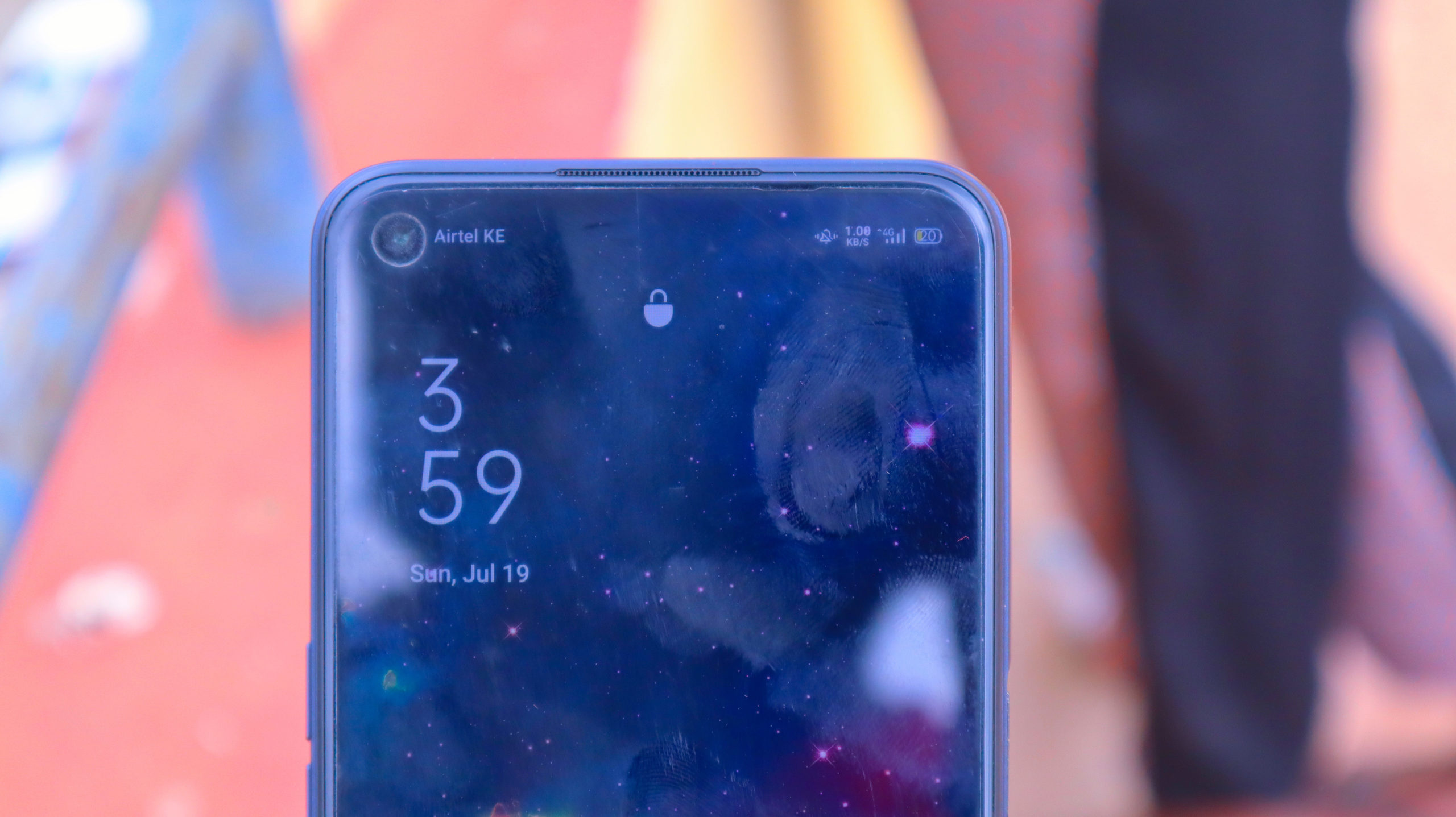 PRICE
Expected about KES. 25,000
Display
6.5 inches IPS LCD 1080 x 2400 pixels, 20:9 ratio
480 nits of brightness
Rear Camera
Quad Setup:
48 MP, f/1.7, (wide), 1/2.0″, 0.8µm, PDAF
8 MP, f/2.2, 119˚ (ultrawide), 1/4.0″, 1.12µm
2 MP, f/2.4, (depth)
2 MP B/W, f/2.4
Front Camera
16 MP, f/2.0, (wide), 1/3.1, 1.0µm
Chipset
Qualcomm SM6125 Snapdragon 665 (11 nm)
GPU
Adreno 610
RAM
8GB RAM
Storage
128GB Storage
UFS 2.1
(Expandable via dedicated microSD card)
Operating System
Android 10.0; ColorOS 7
Battery
5000 mAh
18W Fast Charge
Network
2G, 3G, 4G
Connectivity
Wi-Fi 802.11 a/b/g/n/ac, dual-band, Wi-Fi Direct, hotspot
Bluetooth 5.0, A2DP, LE
GPS with A-GPS, GLONASS, GALILEO, BDS
USB 2.0, Type-C 1.0 reversible connector, USB On-The-Go
Colour options
Twilight Black, Stream White, Aurora Purple
Others
Side-mounted Fingerprint