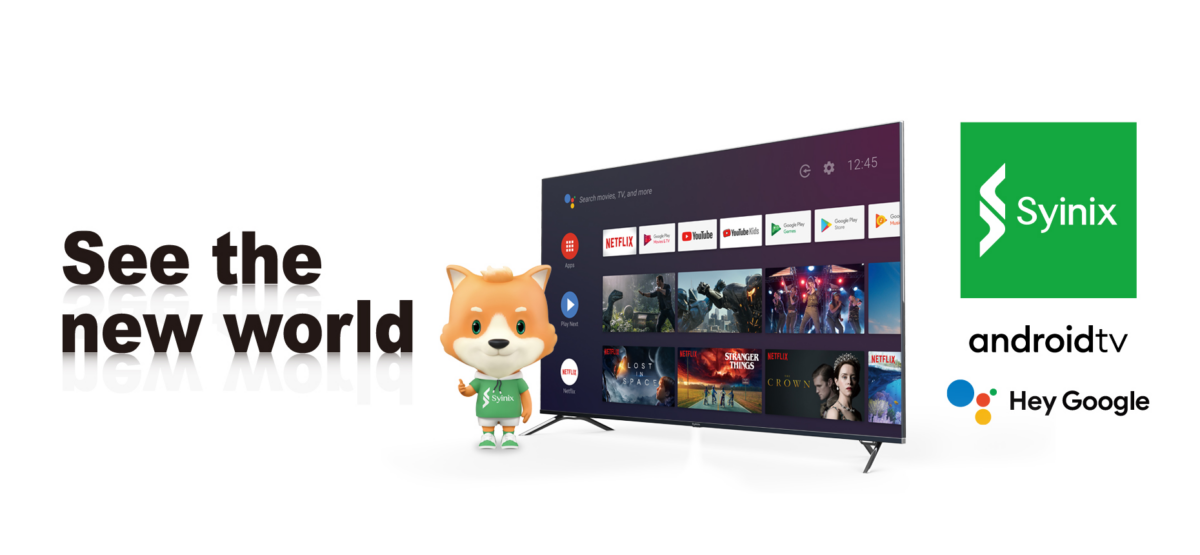 After the seemingly successful launch of Syinix's Android TVs in the Kenyan market, the company – also under Transsion – is extending their devices to Ghana and Nigeria. Starting on September 15th, customers in these two countries will be able to buy Syinix's low-cost Android TV.
Syinix calls itself as a global smart home appliance brand who are expanding their market to Ghana and Nigeria because of the increasing demand for smart home appliances. The company says them getting into Nigeria and Ghana will be a huge step forward for consumers to elevate their experience and start a smart life.
The new Syinix Android TVs feature a frameless screen, Bluetooth 5.0 capabilities, 4K Ultra HD Resolution, Dolby 5.1 Perfect Surround Sound and the Android TV operating system at a competitive price point. Given the prices we've seen in Kenya, they're truly changing the game in terms of pricing. Though we are yet to interact with the displays ourselves to see the quality of the panels.
The TVs will be sold in a wide range sizes ranging from 32″ to 75″ to cater to the diverse needs for large screens. Syinix says the lineup has TVs which support HDR 10+ and Dolby Vision which enable users to see richer and more realistic colours.
The company also says that with built-in Chromecast, Syinix Android TVs can act as the second screen of a consumer's mobile phone, to easily cast their favourite movies, music, photos and more to their TV.
"Driven by the brand philosophy of 'Starting Smart Life', our goal is to empower customers to modernize and streamline the efficiency of their life at home. We respect our customers' mandates that we always strive to provide the best possible value for our customers at an achievable price. Through our collaboration with Google, we believe it will further elevate the utility of our smart devices, and in turn, give our customers more power to enjoy their family life in a smarter way." said Leon, Marketing Director of Syinix.