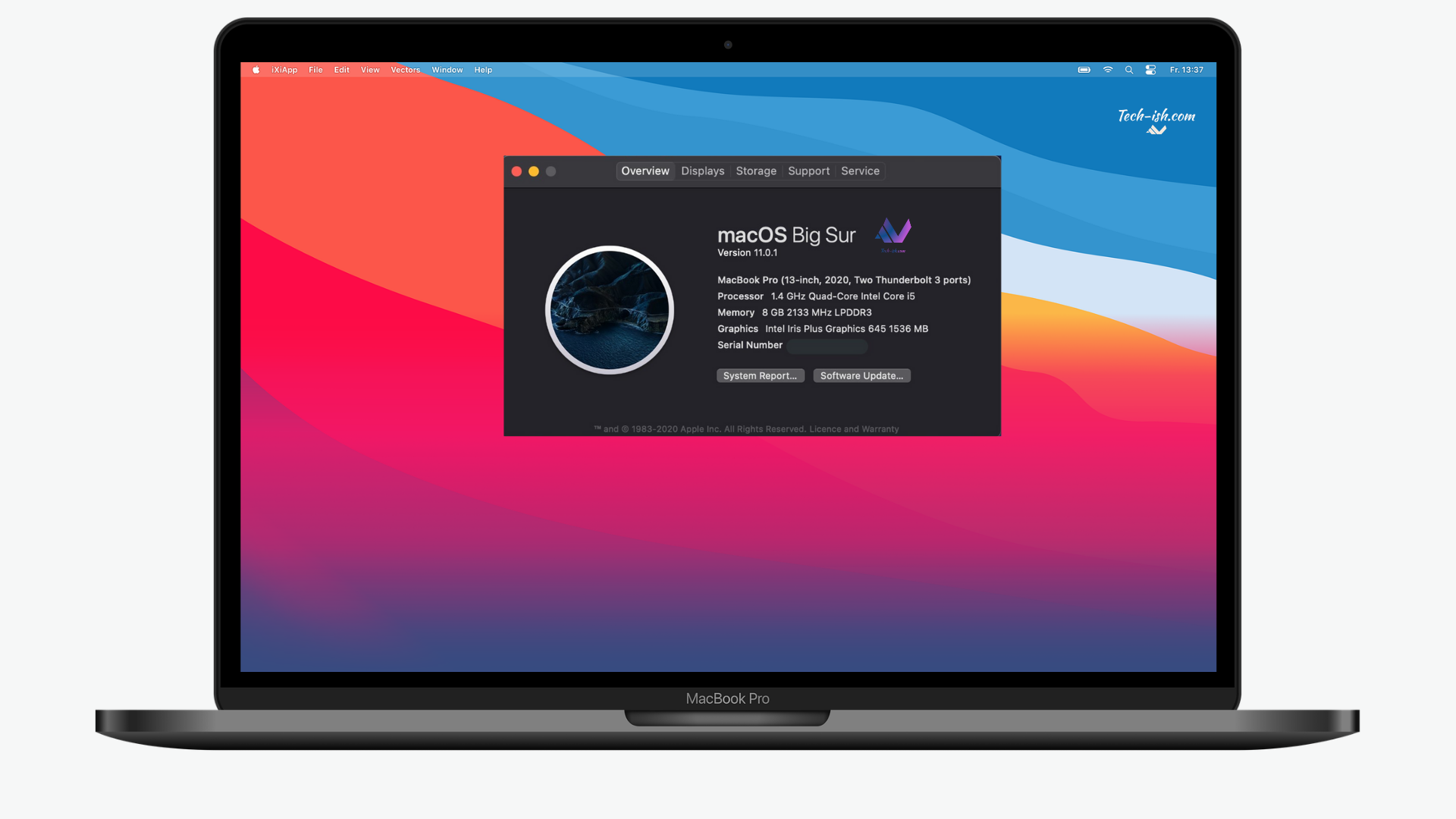 This is for the cautious people who wait for us the impatient people to destroy our machines in the rush to have a new update. LOL. Anyway, if you've been holding back on updating to see how it goes for others, below I've shared my experience on how everything went down. However, before you read that, here are important things to know before you start the update process.
Be patient. The download process can take a while depending on internet speeds. If something fails, just restart the download, and chances are it will resume from where it left.
It takes time. You need time to go through everything. This isn't a 30min to 1hr affair even if you have the fastest internet speeds.
Don't trust the time Apple suggests. For example, if it says 1hr remaining, it may be 2hrs, or even less. Just let it run.
After downloading, wait for the prompt to install, then the prompt to restart. Don't rush your device if it feels like it is taking forever. Wait for the prompts.
The device will reboot itself severally after restarting. Let it.
After completion, you will be signed in back to your device now running Big Sur, and with all your previous settings in place, and as they were before. You won't lose a thing.
However, mine got stuck after the period of reboots. And thanks to a tweet, as you will see below, I got it fixed with a press on the powerbutton. So if anything happens while you're updating, chances are someone has experienced the same and has shared a fix online. So check online before panicking.
How installing Big Sur went down for me:
This is from my Twitter thread that I updated every step of the way. This is unrolled here to be read as a post. Words in quotations are directly from the Twitter thread, the other words I've inserted to help you understand what was going on.
Last Night:
"4hrs to go."
"Got to 84% then" failed . This was because Apple's Servers crashed. Everyone was affected. (This shouldn't affect you now).

Today:
"Started the download again. Let's hope it doesn't fail this time round #BigSur"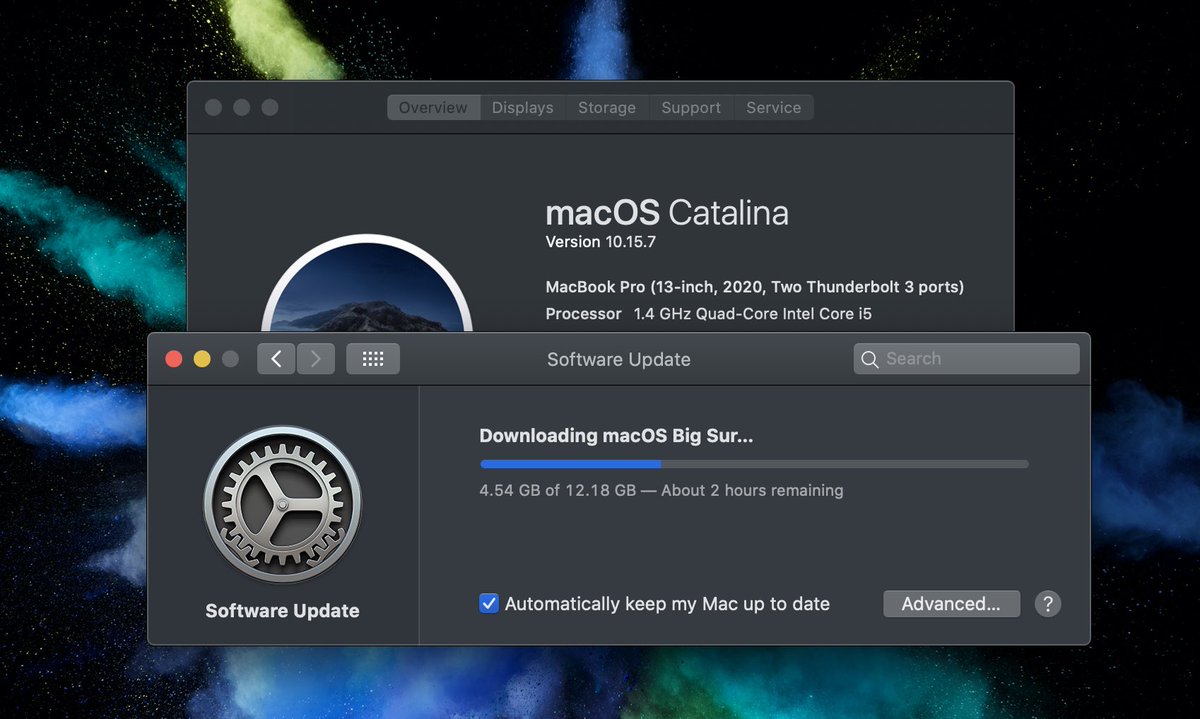 "Seems like there's hope> LOL. 54mins remaining"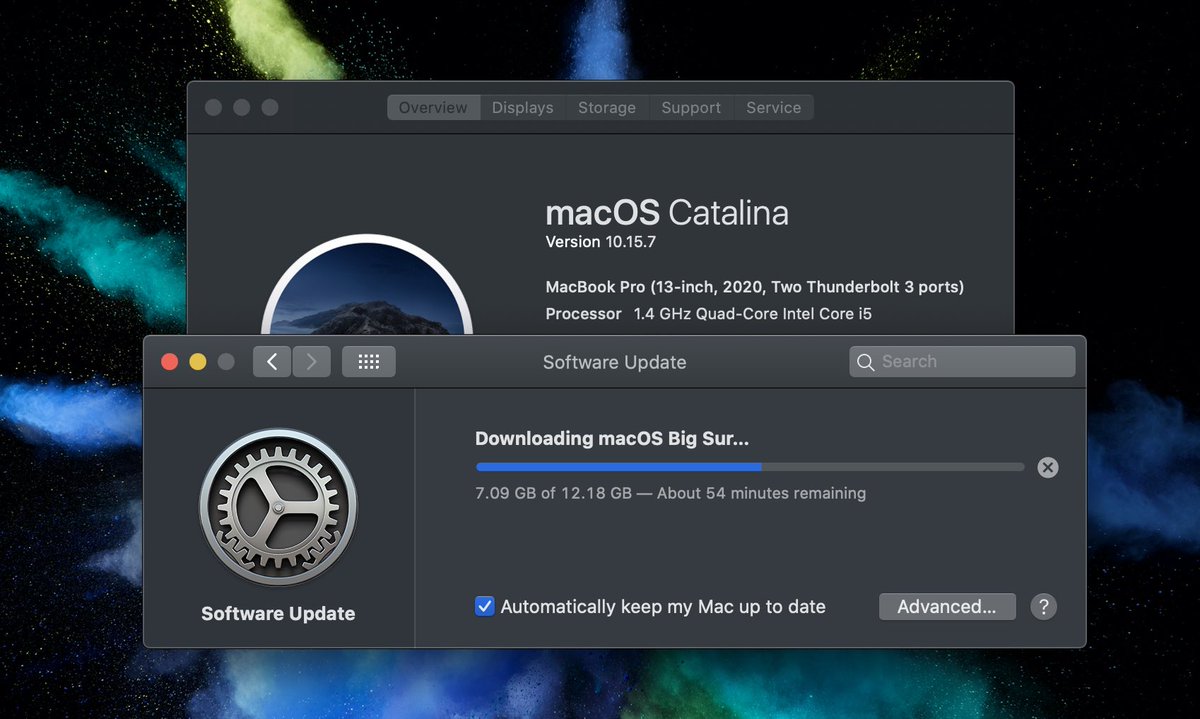 "9 minutes to go. If it fails now… That's 12GB downloaded in less than 2hrs. Wow."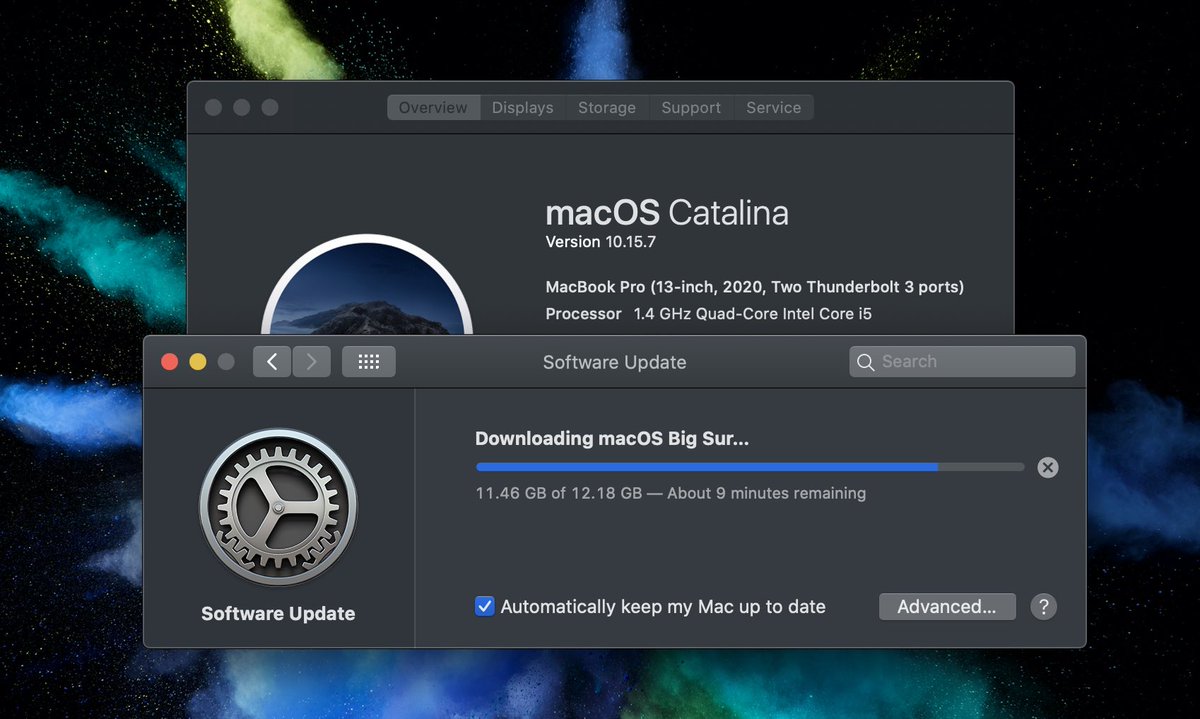 "LOOOL Finished, then said "Gatekeeper policy blah blah" and started again. I'm done! LOL"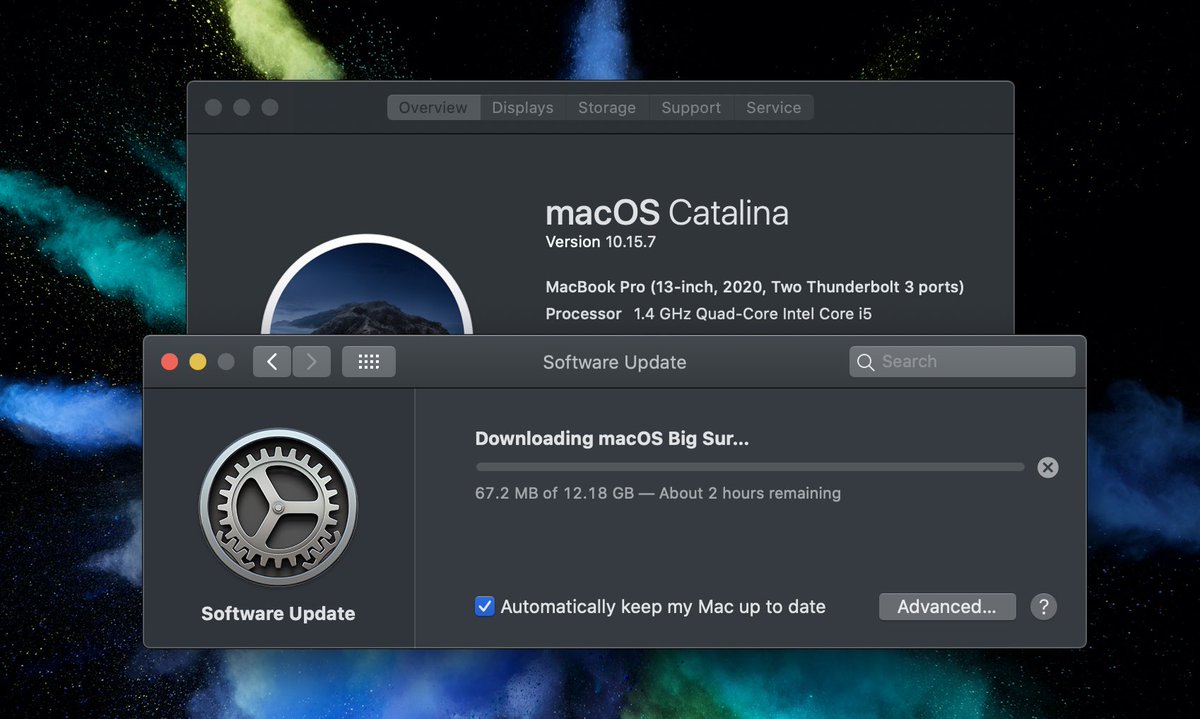 The above download went on for a while before it jumped to the below update. Meanwhile, App Store updated Final Cut Pro and Motions. After the below update, it went back to the above update, but at 12.18GB.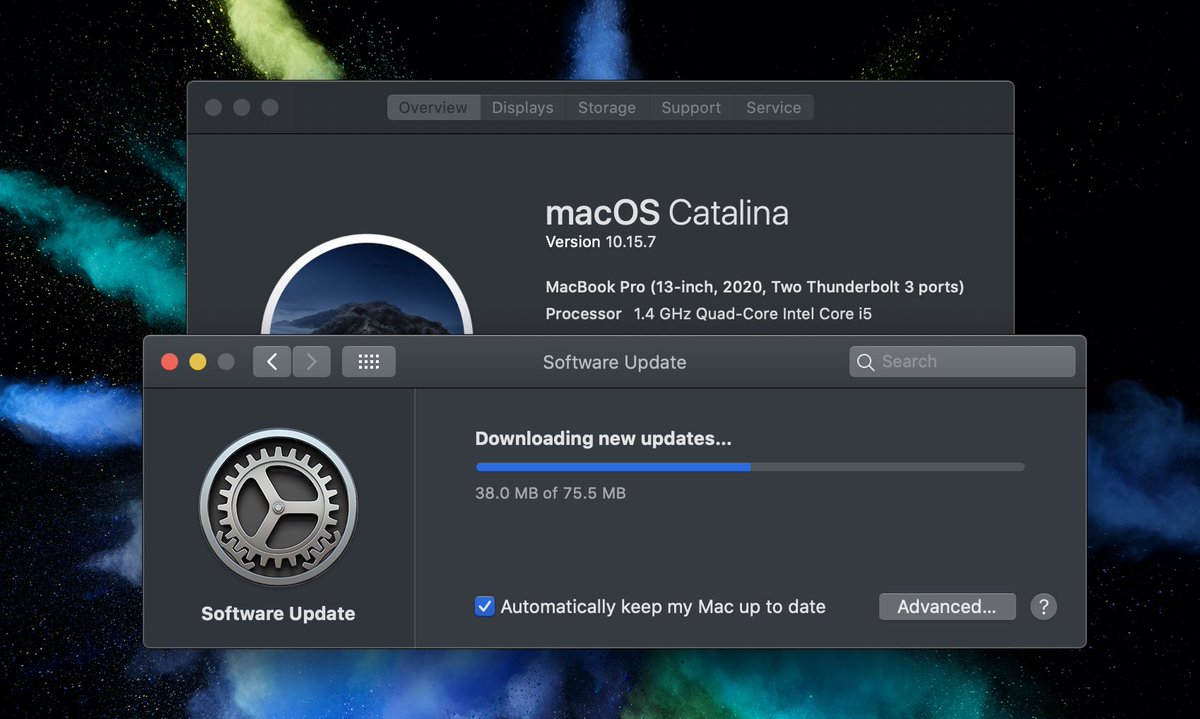 It stayed with the sign 12.18 GB of 12.18GB downloaded for over 30 minutes. So remember to be very patient.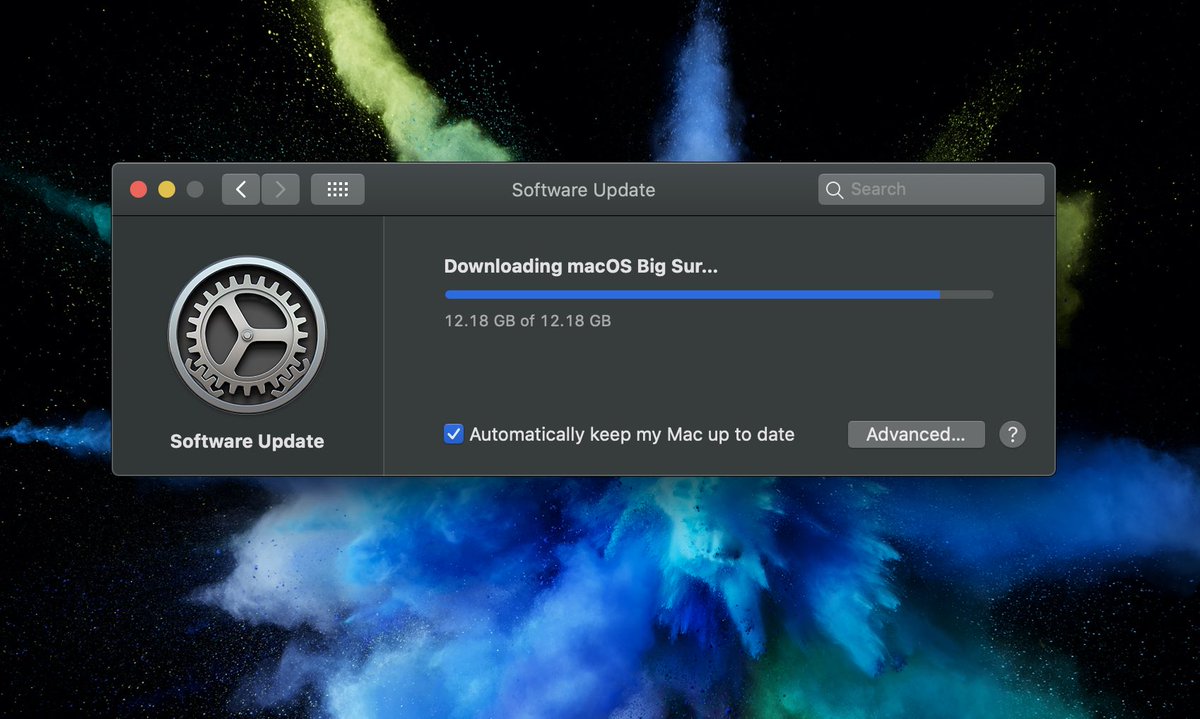 I got tired of the above notice and rebooted my device. Then it started installing the update after the reboot. After the installation was successful, It brought the below notice.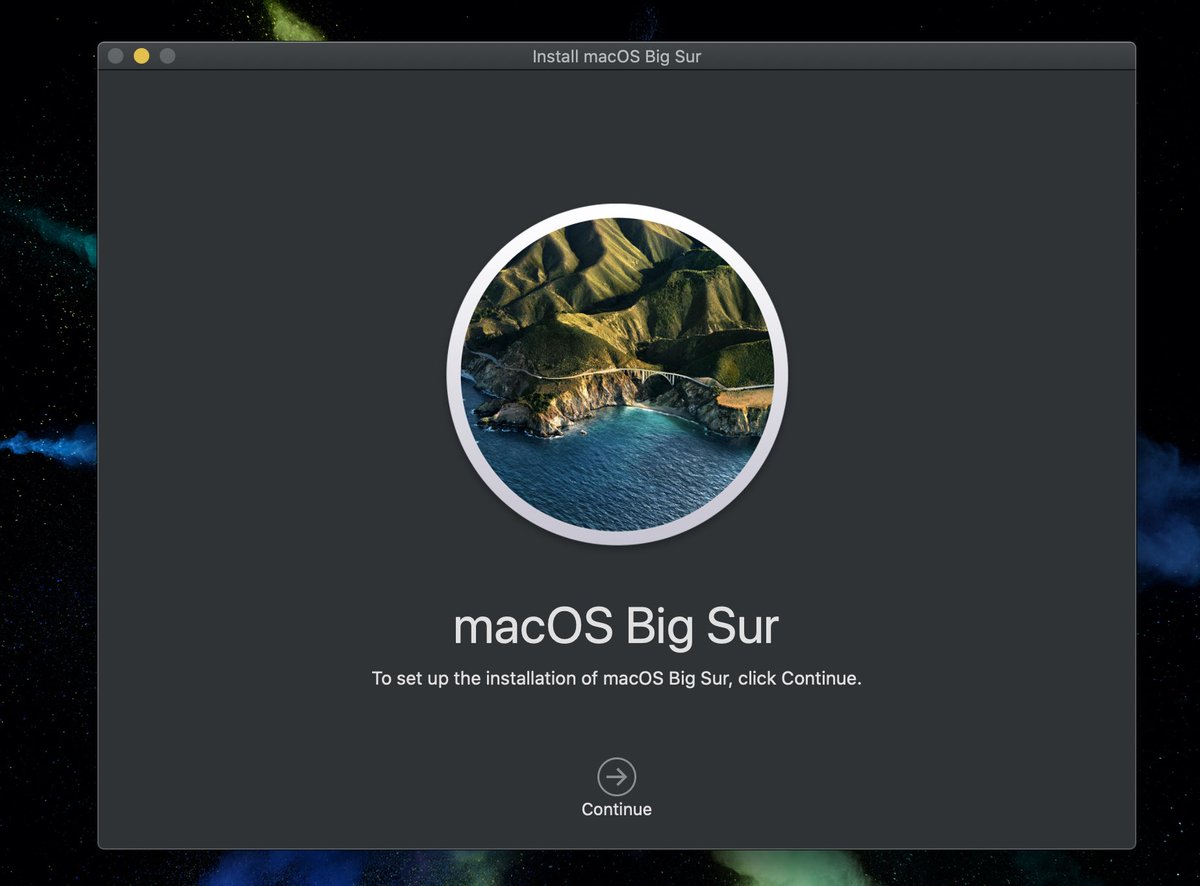 "I'm so sure it won't be 12mins but let's see"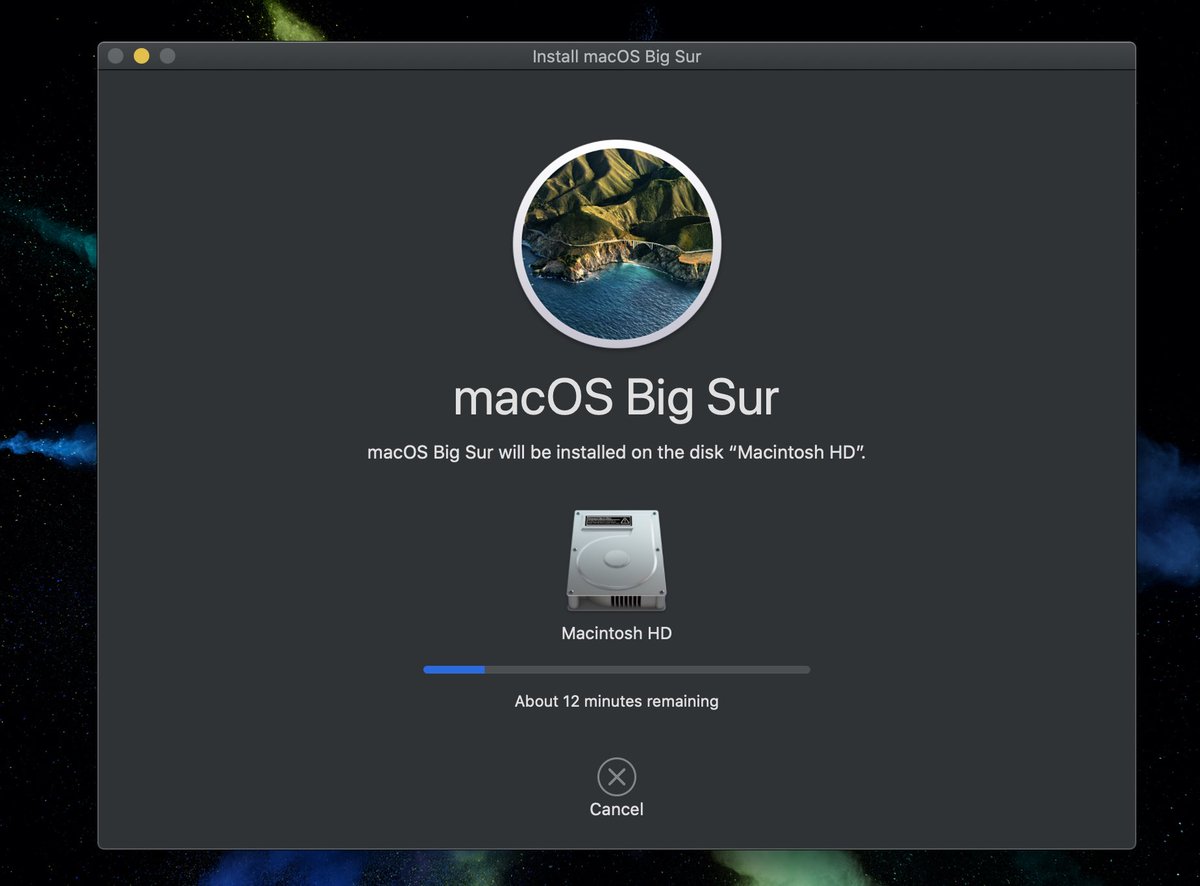 "First restart. Let's see if I'll be able to tweet later on hahaha"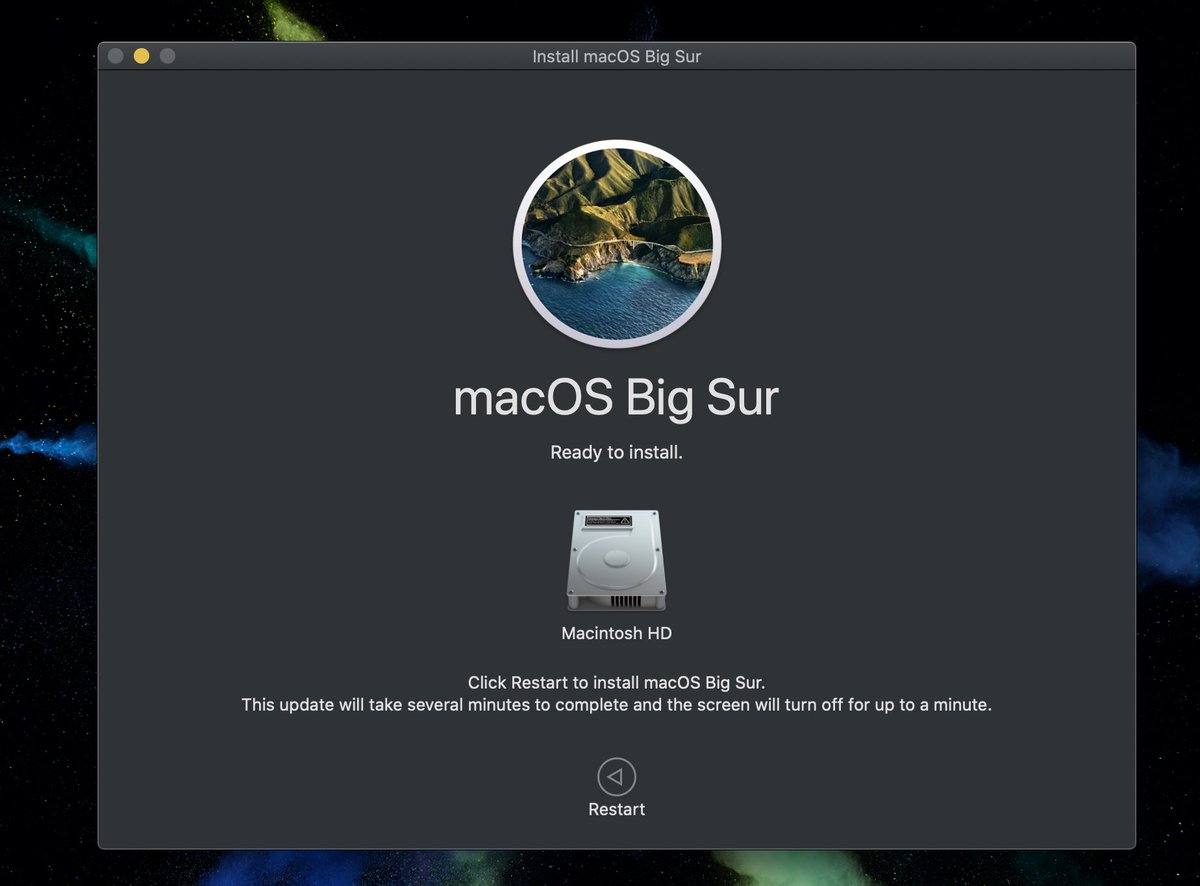 After hitting restart, it showed a progress bar and time remaining. There were a couple of reboots here.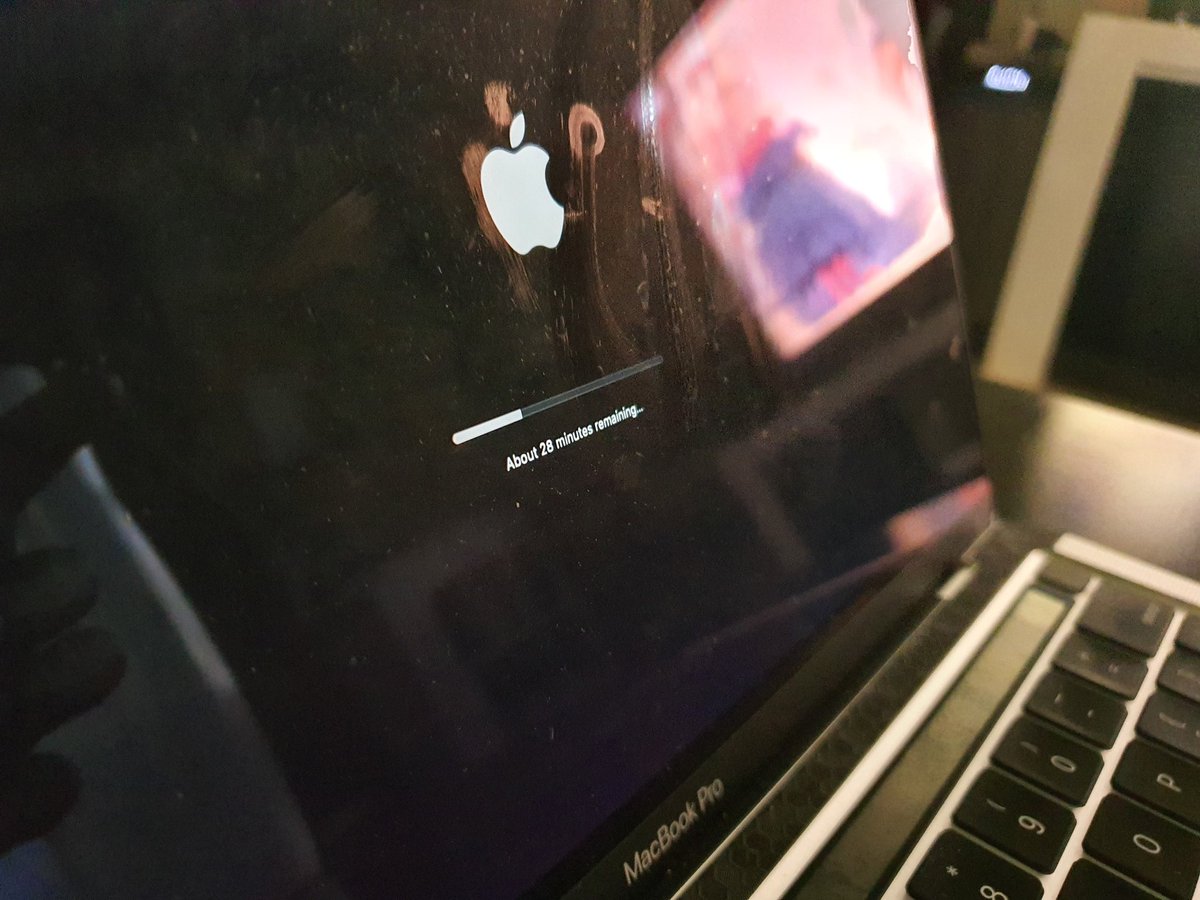 At about 22 minutes remaining, the fans kicked in for the very first time.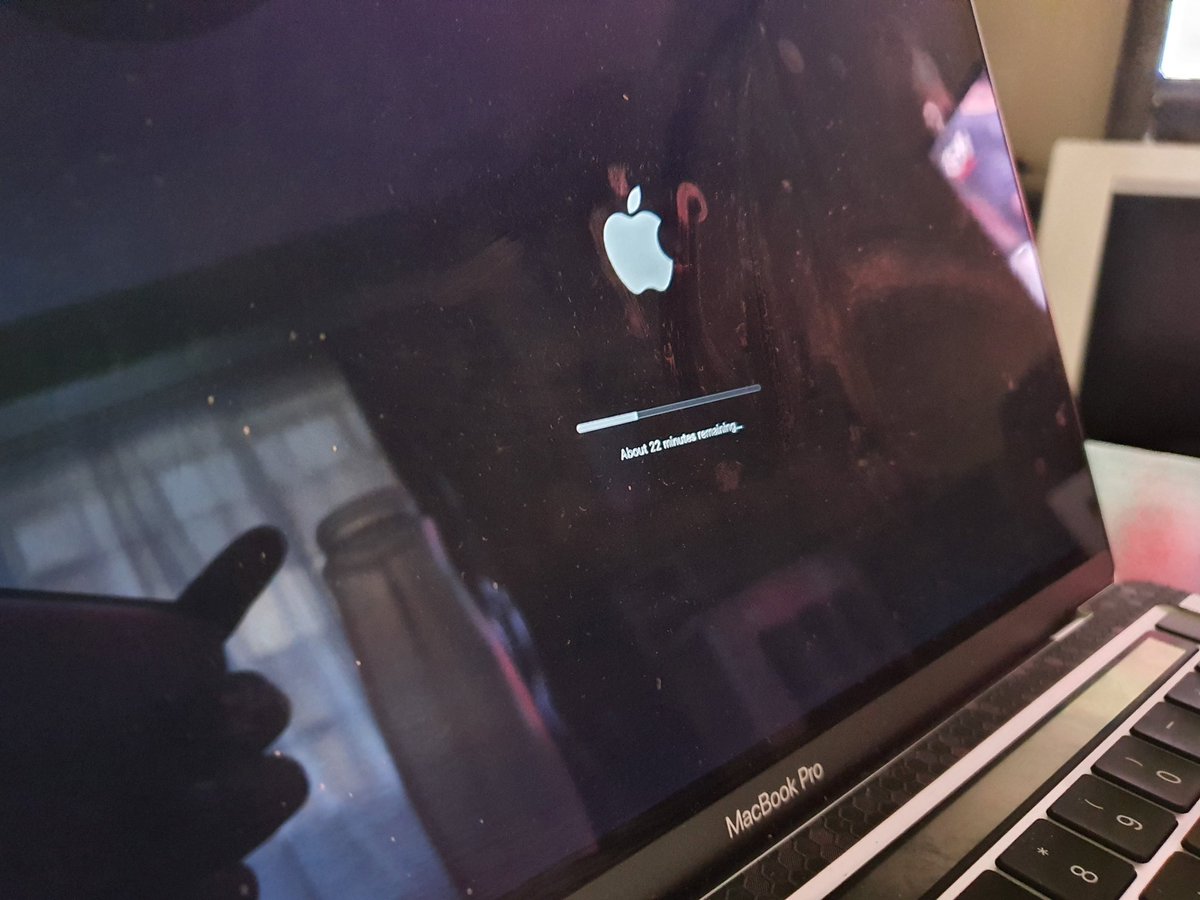 30mins after another reboot, It got stuck here.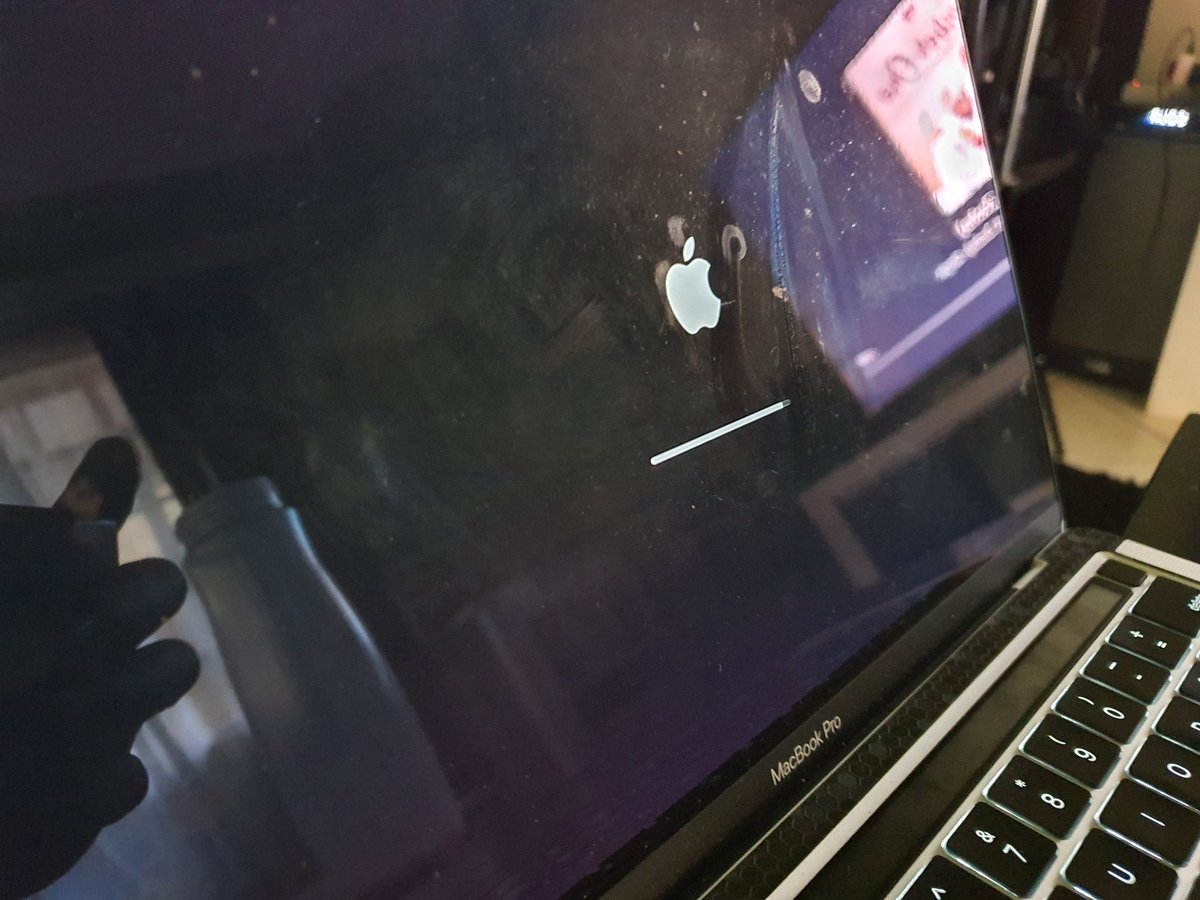 Was stuck there for an hour. Until I hit power button (thanks to this tweet > https://twitter.com/dikisawhney/status/1327166762966605827?s=19)
"Anyway here we are. #BigSur is finally installed."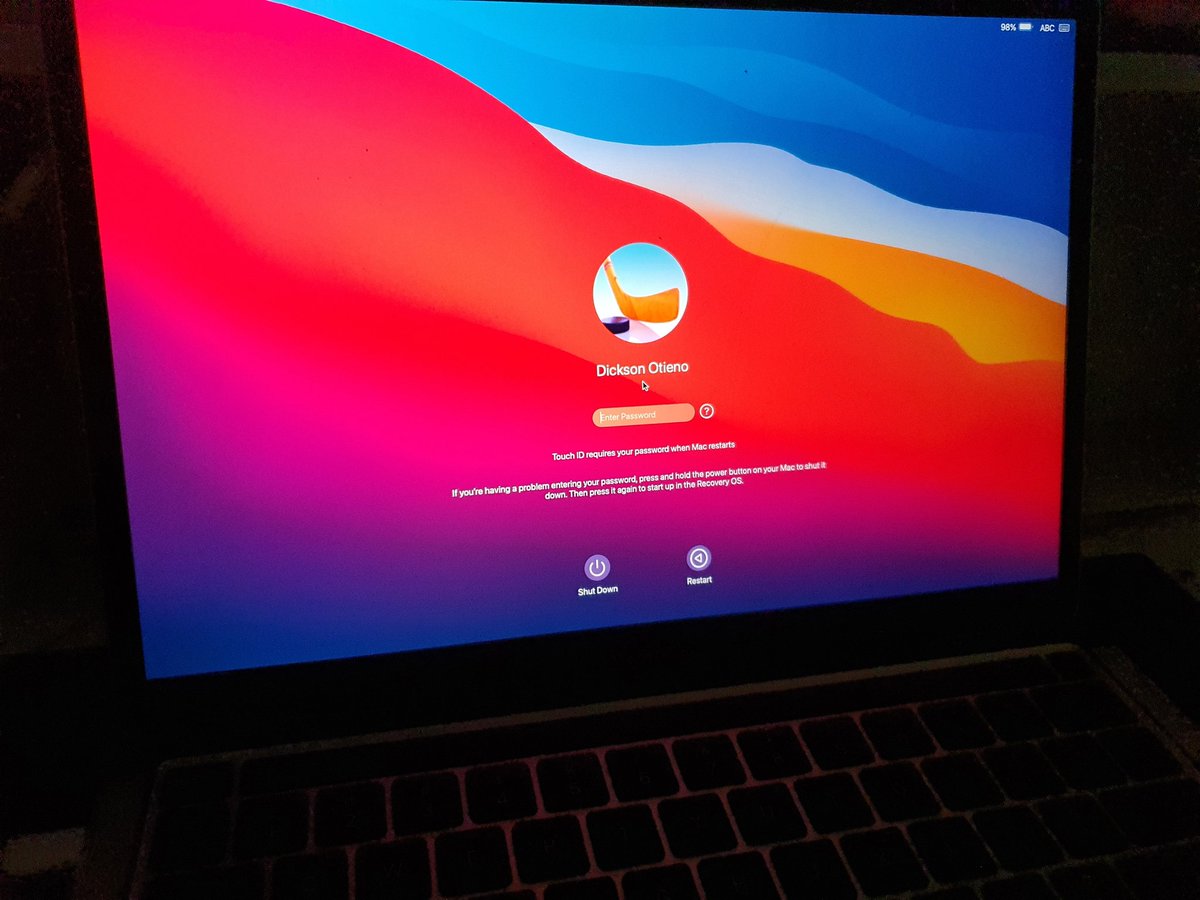 "I think we're done. You get this notification that performance and battery may not be as good until optimisation is complete.#BigSur looks very different visually – expect that. And for my use case, I think everything works. More screenshots below:"
"I use Microsoft Edge. Works well with #BigSur. Final Cut Pro was already updated. So is the App Store."
"The new look is visually appealing. I still don't get Control Centre. The icons on the dock are different, I don't care about them. My set hot corners still work. That's it for #BigSur. Required: patience and fast internet."
"One final thing about the whole updating to #BigSur thing: my storage space after the process remains where it was before."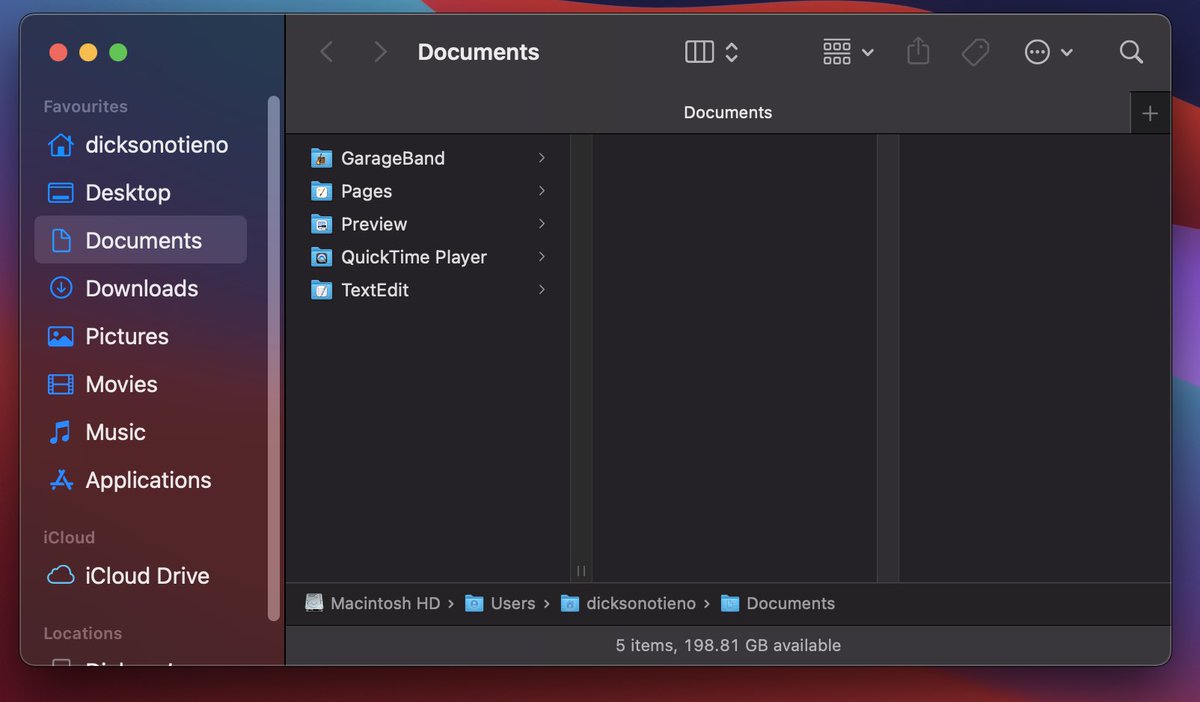 Originally tweeted by Dickson Otieno (@DicksonOtieno) on November 12, 2020.