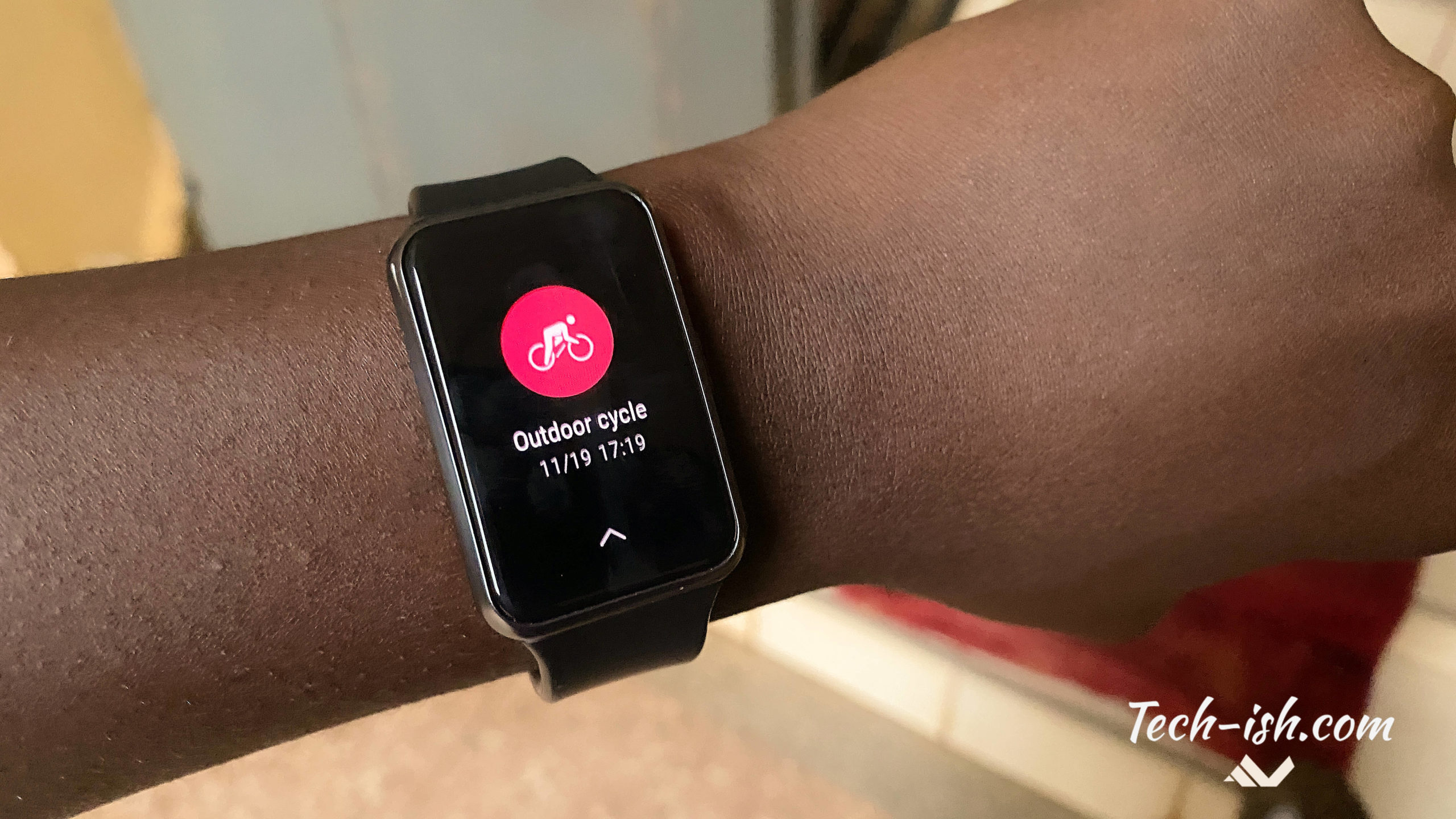 Huawei Kenya is today kicking off a one week preorder period for the new Huawei WATCH FIT that they say will soon be available across all retail stores in the country. The WATCH FIT will retail for KES. 11,999, and every pre-ordering customer will get a free umbrella as a gift.
Speaking of the Pre-order, Huawei Mobile Kenya Country Head, Jim Zhujie said, "If the person you are planning to gift is into sports and fitness then they would absolutely love the HUAWEI WATCH FIT. You can now pre-order Huawei's first ever smart sports watch with a stylish large HD rounded rectangular face and a 10 day battery life. The HUAWEI WATCH FIT helps in keeping track of health features including (Spo2) – the amount of oxygen in your blood. It also encourages getting into new forms of exercise through a variety of animated fitness courses and workout modes."
Weighing just 34g, the HUAWEI WATCH FIT has a light and sleek appearance which complement any outfit. On-trend wrist strap colour options including mint green, sakura pink, and Graphite Black give consumers the power to express themselves as they mix and match their looks. The breathable strap design works in tandem with long-lasting battery life to ensure users can wear the new HUAWEI WATCH FIT for days or even weeks on end.
The Huawei Watch Fit presents data in a very nice way.

Love the inbuilt GPS.
Love that it can automatically identify different workouts.

(Also battery life is really good. Unboxed at 62%. Whole day of use with everything enabled and I have 58% right now). #HuaweiWatchFit pic.twitter.com/fP5rPDvFaz

— Dickson Otieno (@DicksonOtieno) November 19, 2020