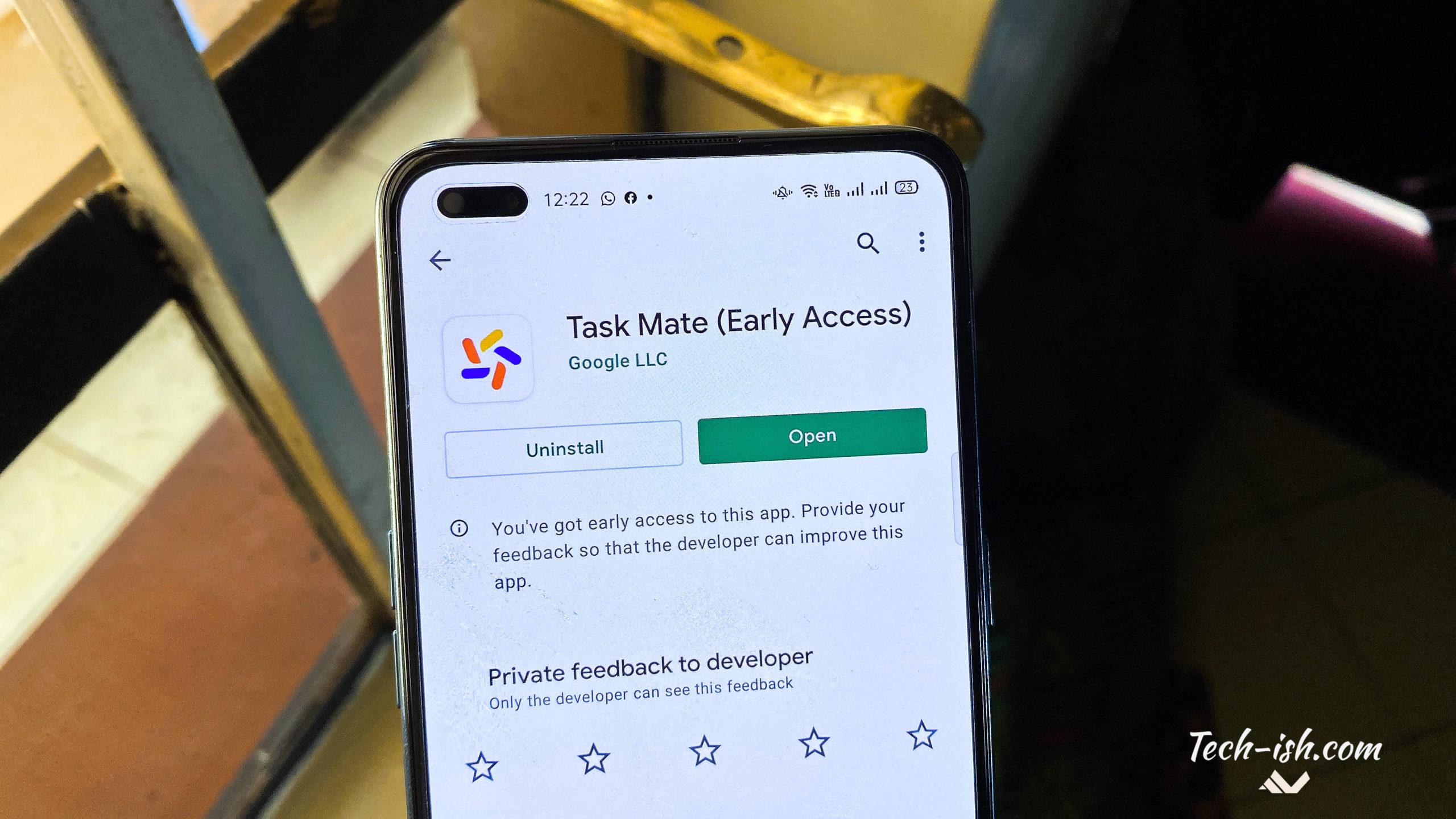 Back when I was in uni, whenever there was a discussion about business ideas people could set up online easily, many people always raised the idea about a simple app where people could be given tasks, and then earn money after completing these tasks. Well of course, the implementations varied with different people offering different suggestions. There were those for an app solely targeting skilled professionals, and there were those for unskilled labour. There were also those who wanted an app where different people would list different tasks they wanted done, and have those who could do these tasks take them up. That's the approach for Google's new Task Mate app that's currently being tested in Kenya and India.
It is an app where anyone can take up simple tasks listed and get paid for doing these tasks. However, these tasks don't necessarily require lots of resources to complete. They are simple. For example you can be requested to take a photo of a restaurant, answer a couple of survey questions, help translate a couple of things to your local language, and such like. Then for each task successfully done, you get to earn some money which you can later on cash out. For many people, this sounds like free money given the tasks are pretty simple.
Google describes Task Mate as an app "that provides access to a variety of simple tasks posted by businesses around the world." It is not yet clear however, how these business reach out to Google so as to post their tasks. But being that this is still not open to the public (currently one needs an invite code), these tasks could be a way for tech companies – Google included – to crowdsource for data that could help in training algorithms, building user profiles, collecting market data, and more. The thing is that with such an app, companies will be collecting all the data legally, without needing a huge budget.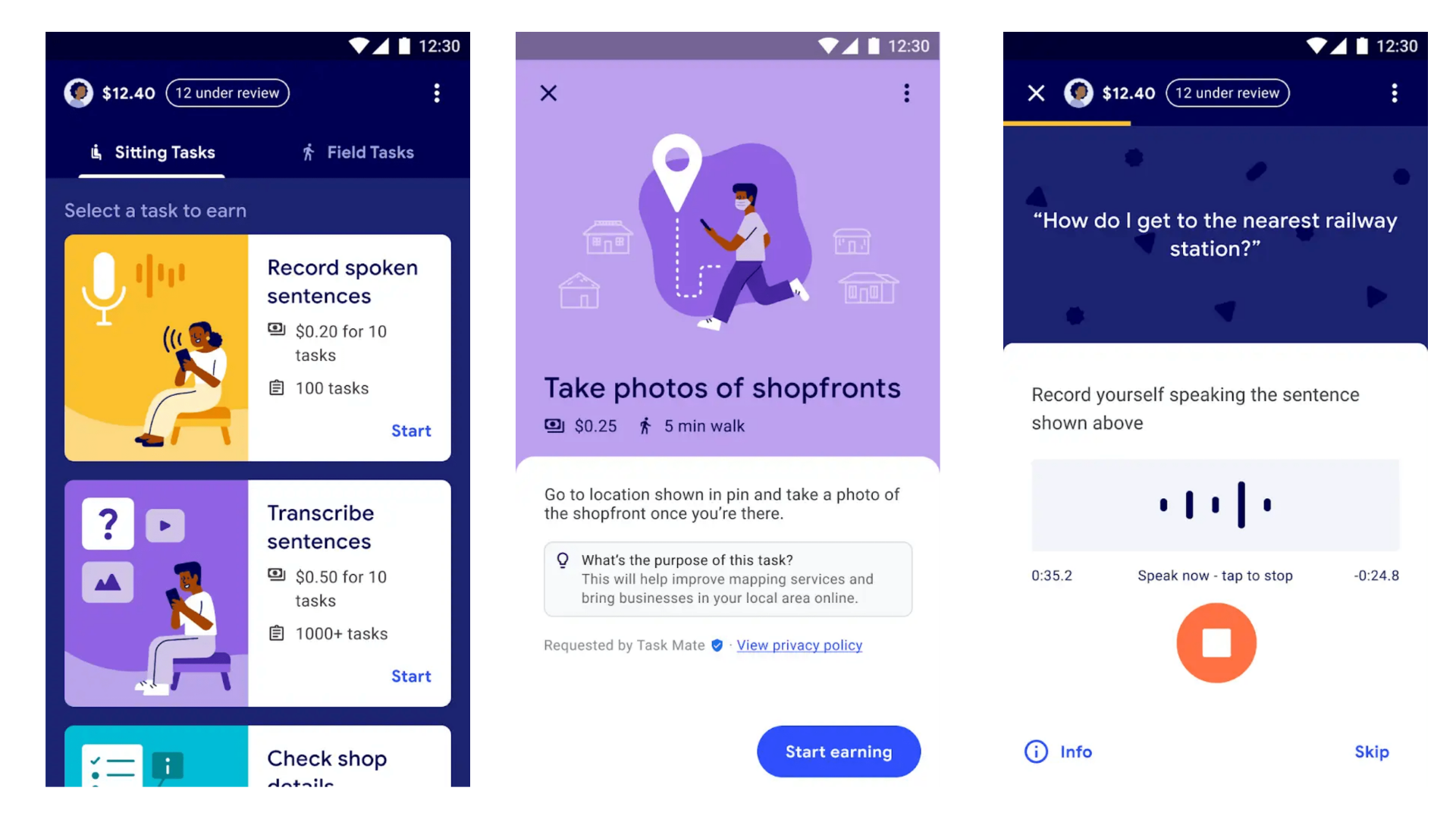 Android Authority in this article say that different tasks carry different price tags. For example, recording 10 spoken sentences earns $0.20 while 10 transcription tasks can earn one $0.50. Although, it is unclear how many tasks one is allowed to do within a given timeframe. However, the article also says that the app prioritises accuracy over speed and quantity. Meaning you won't be earning lots of cash by doing lots of work, if you're not submitting accurate work. This means some sort of verification is needed before payment.
I don't have access to the App since I haven't gotten an invitation code. I reached out to Google Kenya about getting a referral code so as to be able to write a more comprehensive article, but the response was that I should get the referral code from where I got the link to the app. (You can find the App on the Google Play Store but you won't go far without a referral code).
While I am sure many Kenyans will jump on the idea of making a couple of dollars from doing simple things, I am not sure about the rollout, and how the cashing out of money earned will be (or rather is being) implemented. Hopefully it is being done via M-Pesa, because how else would it work here? M-Pesa is everything.
I am also not sure about the tasks people could be requested to do locally, and whether or not these tasks will be by local businesses already in on the idea, or by International companies who will have found an easy way to crowdsource for data without spending a lot.
I think the reason the app is being tested in India and in Kenya is because Google knows the amount of money per task it is paying individuals won't be very suitable in more developed nations. Also, perhaps from Google data, Indians and Kenyans will most definitely jump on new ways to earn money…? I don't know. If you have a referral code, do share with people down in the comments below.