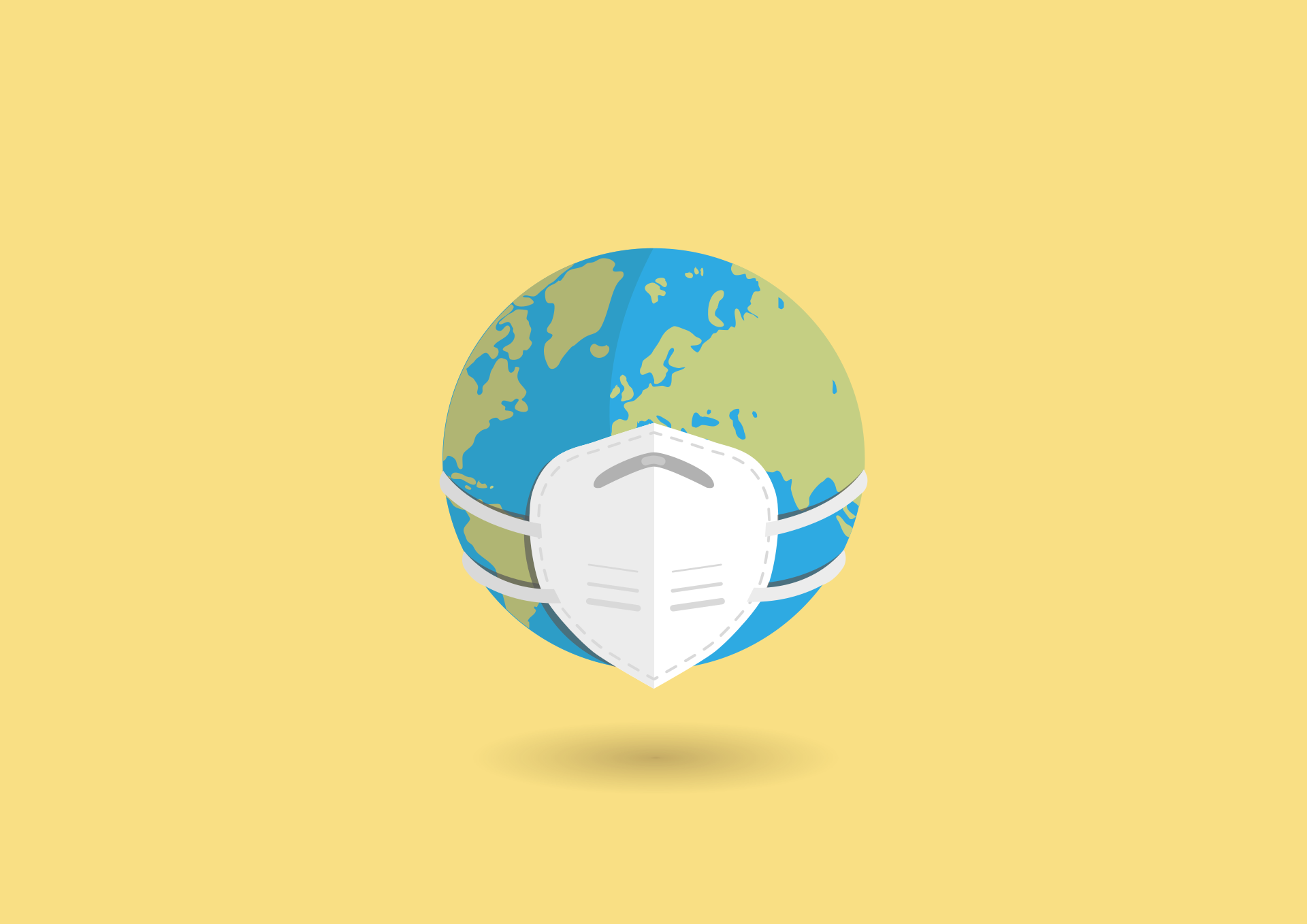 Since the first case of the severe acute respiratory coronavirus (SARS-CoV-2) was detected in Wuhan, China in December, 2019, the virus spread throughout the globe to unprecedented levels.
February, 2020
As of February 20,2020, a total of 75,386 cases were confirmed in more than 27 other counties with 2,129 deaths worldwide. Eight days late in February 28 2020, the outbreaks in Europe, Middle East, South Korea, and Italy had rapidly grown as they began to grapple with the spread and to initiate travel restrictions. The total confirmed cases at this time were 84,090 in 56 with 2,874 deaths.
March, 2020
The number of Covid-19 cases globally hit the 100,000 mark globally by March 6 2020 as new outbreaks started to increase in Europe and the US. At this time the total number of confirmed cases reached 100,481 in a total of 90 countries with a death toll of 3,408. The exponential outbreak of the virus within the US of up to 500 new cases led New York to declare a state of emergency on March, 7 2020.
April, 2020
When a news report by the WHO was released highlighting that that more that 70% of Covid-19 cases in China had recovered, a new hope spread across the globe for potential treatment and recoveries. However, by the beginning of April, 2020 the worldwide cases of coronavirus had grown drastically exceeding the 1 million mark. In the wake of all the devastation, approximately 10,000 Americal filed for unemployment by April 4 2020. In April 5 2020 the US continued to record its highest spike of deaths related to Covid-19 at 1,300 and by the next day on April, 6 2020, the death toll in the US passed the 10,000 digits. On the same day, Iran was passing the 60,000 figures of covid-19 cases, this highest record in the Middle East.
May, 2020
In the first week of May, 2% of Moscow's population had tested positive for the virus as the number of global cases surpassed 3.5 million of affected individuals. By May 4 2020, as Italy and Spain began to record low numbers of corona-virus deaths, they began to ease their lock down restrictions. In May 22 2020, China sent astonishing news of finally being able to flatten the curve, with no new domestic cases recorded. In the United States however, Covid-19 deaths were continuing to increase as they passed 100,000 confirmed deaths.
At this time, the devastating effects of the pandemic were being felt worldwide as up to 14 million people in Latin America and the Caribbean were missing meals, according to a United Nations report. Latin America was accounting for approximately 40% of Covid-19 deaths worldwide. Besides, similar losses were being reported in the EU as Dr Hans Henri P. Kluge, WHO Regional Director for EU announced that the Covid-19 pandemic was responsible for 159,000 deaths in 24 EU countries in a duration of 2 months.
June, 2020
By June 2020, global efforts were focused towards flattening curves, as various countries began to ease down their lock down measures, and to reopen their borders I.e., Philippines, India, Jordan, France and New Zealand. The WHO released information that the lock down measures helped to reduce approximately 500 million deaths globally. However, the virus was still spreading rapidly in other countries as African nations began to record increased cases with South Africa reporting up to 50,000 new outbreaks by the second week of June 2020. In China, new reports were coming in on emergence of 79 new cases since their first success to flatten the curve. By the end of June 2020, the global death toll related to Corona viruses surmounted to 500,000.
July, 2020
At the beginning of July, one of the first vaccine trials was underway led by Moderna, a Boi-tech company that was advancing through its final stage of a corona vaccine trial on 30,000 participants. The global cases of corona virus at this time had peaked 15 million as the US continued to record the highest cases globally. By 17th July, India became the third country to overstep one million cases of Covid-19 as cases in Africa reaching approximately 750,000. It is during this month that several African countries including Kenya later announced that schools will remain closed till 2021.
August, 2020
In August, covid-19 re-infections were being reported in some countries including Hong Kong and Spain as new cases began to reduce in half of the U.S. States. A proportionate number of countries however, including Brazil, Columbia, France, Germany and South Korea experienced a resurgence in their figures with Italy reporting 1000 new cases for the first time since May. On August 24 2020, South Korea stopped its in-person schooling in more than 2,000 schools ad COVID-19-cases continued to rise.
September, 2020
After conclusive Phase III trials Moderna's COVID-19 vaccine showed acceptable effectiveness and safety and a number of organizations committed to support vaccine distribution worldwide. Johnson & Johnson allocated 500 million to supply COVID-19 vaccine doses to developing countries. Russia similarly signed a deal to supply up to 25 million doses of Sputnik V vaccine to Nepal. Towards the end of September, the global death rate has passed the 1 million mark.
October, 2020
At the beginning of the month on October, 2020 the US President, Donald J. Trump, and Melania Trump, the First Lady tested positive for the virus. The Trump White House at the time announce the end of new cases despite resurgence cases in several states. Figures in Russia continued to increase as they hit a new record of 16,000 new daily confirmed cases. The world was now at 40 million cases of coronavirus.
November, 2020
By November the world passed 50 million new cases of the virus with the US becoming the first country to record approximately 10 million deaths. Samoa and Vanuatu Islands recorded their first cases each from European and US travelers respectively. France on the other hand became the first European country to record 2million corona virus cases. On November, 9 2020, BioNTech, Moderna and Pfizer published interim results of up to 90% vaccine efficacy in preventing Covid-19. Correspondingly, Russia's Gamaleya provided interim results of Sputnik V's efficacy at 92%. Oxford and AstraZeneca consequently reported results of 70% vaccine efficacy.
December, 2020
At the beginning of December, the UK was the first country to approve the emergency use of the Pfizer-BioNTech vaccine. In this same moth, both the UK, SA, France, Sweden and US become one of the first countries to identify a new more transmissible strain of the SARS-CoV-2. More countries including the 'US, and EU' and 'China and the UAE' began to approve Covid-19 vaccines (Pfizer-BioNTech and Sinopharm' Sinovac respectively). Brazil set January 25 as the first date to commence its vaccination regime.
January, 2021
As of January 22nd, the total cases had exponentially grown to a staggering 97,560,171 cases worldwide, with 2,092,500 deaths in 214 countries. The death toll passed the 2 million mark by the third week of January 2020 (January 14- January 21]. As a result, to accelerate treatment, and the development, manufacturing and distribution of vaccines, COVAX is currently overseeing plans to access and distribute more than 2 billion doses of Covid-19 vaccines globally on behalf of up to 200 participating nations by the first half of 2021.
February, 2021
As of February, there have been more than 107,300,000 vaccine doses administered according to the nytimes.com Vaccination tracker. Though this translates to about 1.4 doses for every 100 people, the vaccination program only appears to be in the developed world. Officially, in Africa, currently only Morocco and Egypt have administered vaccines. In Morocco about 1 in every 100 people have been vaccinated, while in Egypt, only 1,315 people have been vaccinated.
The Government of Kenya says its planned roll out of the vaccination program will kick off in mid-February after ordering about 24 Million doses. The first round in Kenya will be targeting the high-risk population groups including health workers, police, teachers, the elderly, and the terminally ill with about 20% of the population being vaccinated at the end of the round.