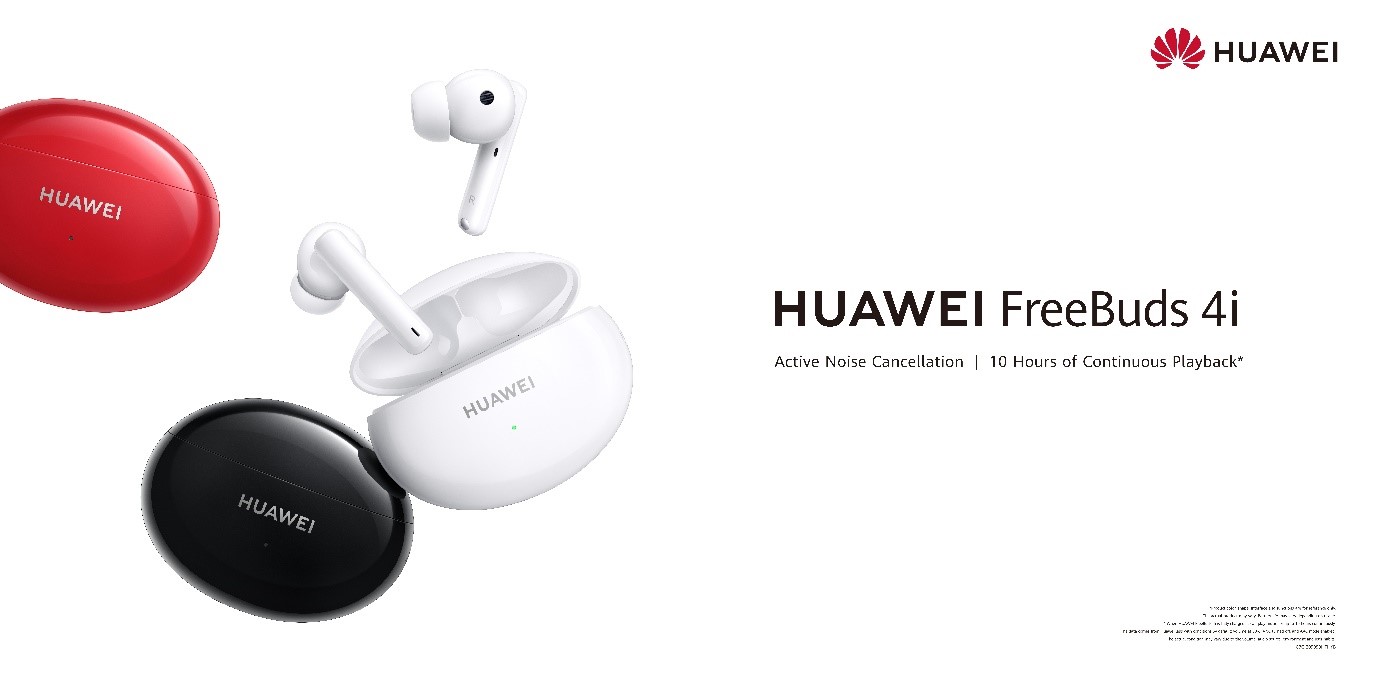 Huawei Mobile Kenya is today officially introducing the Freebuds 4i to the Kenyan market today. The new True Wireless (TWS) earbuds will be retailing at KES 9,999. You can get them across Huawei centres, and retail stores including Safaricom Shops.
Huawei says the new earbuds offer powerful battery life, active noise cancellation (ANC), are fashionable and offer outstanding audio quality. The company says with the earbuds will help users fully release their vitality, creativity, and enthusiasm thanks to their long battery life and their comfortable listening experience anytime, anywhere.
The Freebuds 4i inherit features from the Freebuds Series. These include having ANC, and offering crystal clear audio which Huawei says allows users to enjoy unprecedented audio experience.
The company explains that the Freebuds 4i detect ambient noise through the microphones and then generate a reverse sound wave to help reduce that noise. The noise cancellation algorithm used targets noisy scenarios like busy malls, loud public transportation, offices, and even human voices.
There's also an Awareness mode, which Huawei says allows users to hear the surroundings without taking off the buds. A simple press and hold on the earbud will allow switching between Awareness Mode and Active Noise Cancellation (ANC) mode.
Huawei Freebuds 4i Specifications:
Price:
KES 9,999
Dimensions
Per earbud:
37.5 mm x 23.9 mm x 21 mm
Weight: About 5.5 g

For the case:
48.0 mm x 61.8 mm x 27.5 mm
Weight: About 36.5 g
Drivers:
10 mm Dynamic 
Battery:
Per earbud: 55 mAh
Charging case: 215 mAh

Music listening time:
10 hours (with noise cancelling disabled)
7.5 hours (with noise cancelling enabled)
Connectivity:
Bluetooth 5.2
Pop-up pairing
Wear detection
Control:
Press control: two times / long press