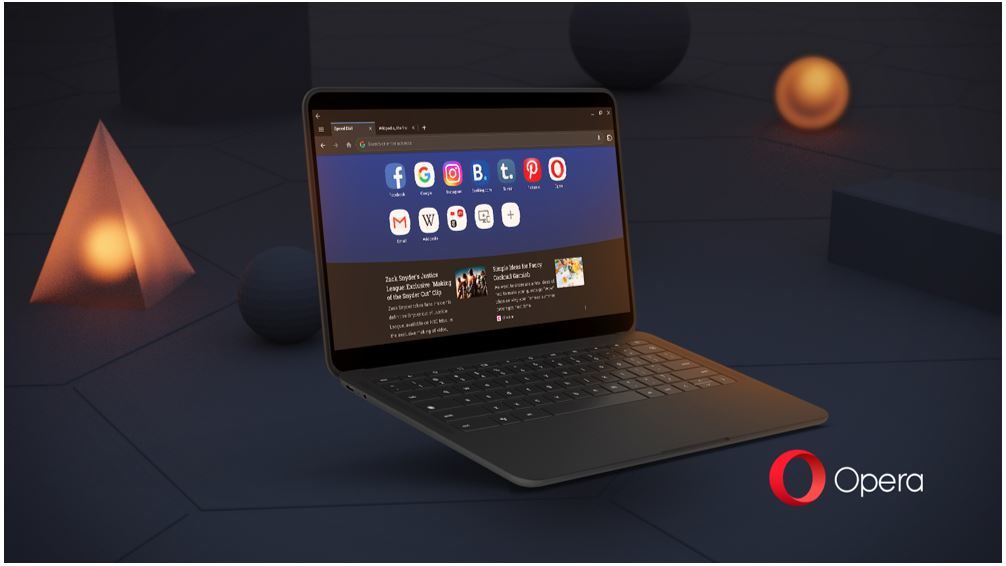 Opera has today launched what they describe as the 'World's first alternative browser optimised for Chromebooks'. The company is bringing their Android Browser to the ChromeOS world – including features we've seen on the main desktop browser.
These features include:
Opera's free,
unlimited VPN,
built-in messengers,
ad-blockers,
cookie dialog blocker,
built-in crypto wallet, and
colour themes.
Opera says they've optimised the Android app so that it can deliver a full-fledged laptop experience while maintaining all the unique features. Users can keep using their mouse and keyboard, as well as useful keyboard shortcuts such as Ctrl +T for opening a new tab and Ctrl + L for focusing the address bar.
Users can also sync with other Opera browsers, both on desktop computers, as well as on Android or iOS phones
With 30 million Chromebooks sold in 2020 and forecasts that a further 40 million will be shipped in 2021, Chrome OS has become an important operating system chosen by many for its convenience in both work and education. Chromebook shipments grew 276% in Q1 2021, hitting a record high of 12 million units in the first three months.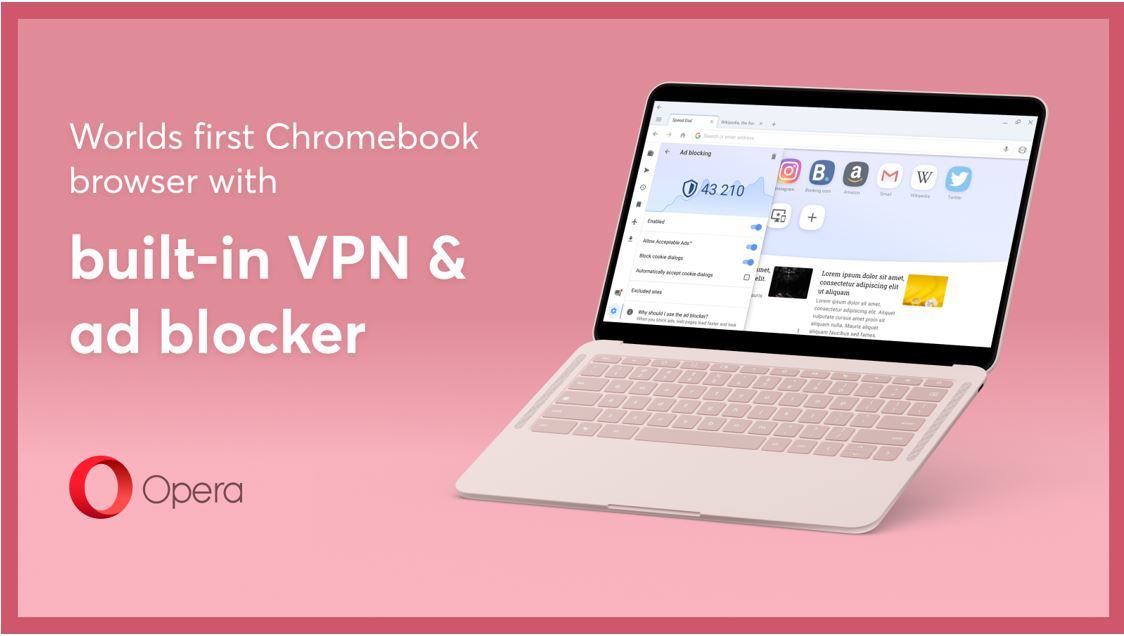 Even with their growing popularity, Chromebooks had until now lacked a full-featured browser alternative to Chrome that was optimized for these specific devices.
According to a study by Opera, people tend to use more than one browser and want different browsers for different purposes, e.g. one for work-related matters and the other for personal needs and their free time. Opera is the first alternative browser optimized for Chromebook that gives them that choice.
"Chromebooks, with their user-friendly interface and touchscreens, are excellent devices for people's everyday needs. We decided it's high time their users got access to an excellent alternative browser with a unique set of features they'll find both useful and fun." said Stefan Stjernelund, product manager of Opera for Android.
With this release, the Opera ecosystem is complete. The browser is available on all major operating systems: Windows, Mac, Linux, Android, iOS and now Chrome OS.