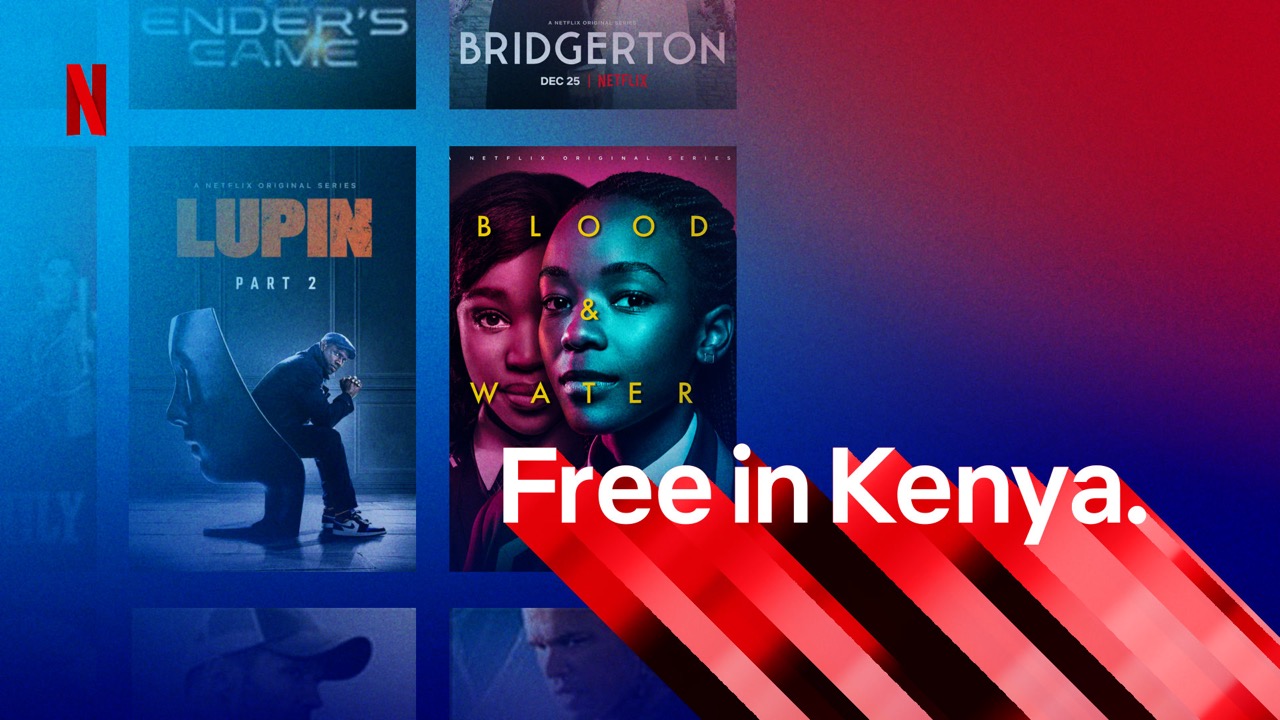 Netflix has today launched a Free Plan where users needn't pay to access certain titles. This announcement comes a couple of months after they launched a mobile-only plan that is way cheaper, and only accessible on mobile devices.
Unlike the mobile-only plan, the free plan is currently only accessible on Android phones. Which means you need to have an Android device to access this plan. Android is the most popular operating system in the country, so it makes sense for Netflix to target Android users.
On a blog post, the company says, "The free plan will start rolling out in Kenya today over the next few weeks. We hope it's a great match and that many of the people who try our free plan love Netflix so much that over time they upgrade to a full, paid subscription."
Here are all the Netflix plans you can access in Kenya as of now:
| | | |
| --- | --- | --- |
| Plan | Price | Devices |
| Free | KES 0 Per Month | Android Device – SD Quality, NO downloads |
| Mobile | KES 300 Per Month | Phone or Tablet – SD Quality, up to 1 device at a time |
| Basic | KES 700 Per Month | 480p Content – Any devices, up to 1 device at a time |
| Standard | KES 1,100 Per Month | 1080p – Any devices, up to 2 devices at a time |
| Premium | KES 1,450 Per Month | 4K HDR – Any devices, up to 4 devices at a time |
What's the catch with the Netflix Free Plan?
You don't get access to the full library available in Kenya
You must access the free tier while on an Android device
You cannot download the content for offline viewing – meaning you need to stream it.
You cannot cast your content to a smart display.
Will Netflix be able to convert free users to paying users?
The Free Plan is meant to attract many more users which the company hopes will convert to paying subscribers. But there are things Netflix hasn't done right to make it a smooth transition.
When Spotify launched in the Kenyan market, they hit the nail on the head with M-Pesa integration. In Kenya, you still cannot pay directly for Netflix with M-Pesa. The workarounds are stupid, and unnecessary. With millions of Kenyans using and only knowing M-Pesa as the mode of payment, any company looking to get paying users must integrate M-Pesa or look stupid.
I can also make the argument that data will be an issue for many Kenyans, especially if Netflix doesn't find a way to work with Telcos. But those paradigms are constantly shifting, and I am sure more people are now buying data to consume content online than ever before. Perhaps such free plans from Netflix will be the ones to entice Telcos to offer more affordable data plans to win more customers.
So, for Netflix to convert free users in Kenya to become paying users, I would suggest doing the following:
Avail M-Pesa payment plans.
Avail broken down subscription options say daily or weekly. If daily is too hard, start with weekly.
For those weekly plans, allow download options, even if expiring within only a few days.
Tell me your thoughts on the new Netflix free plan. Are you already on board?