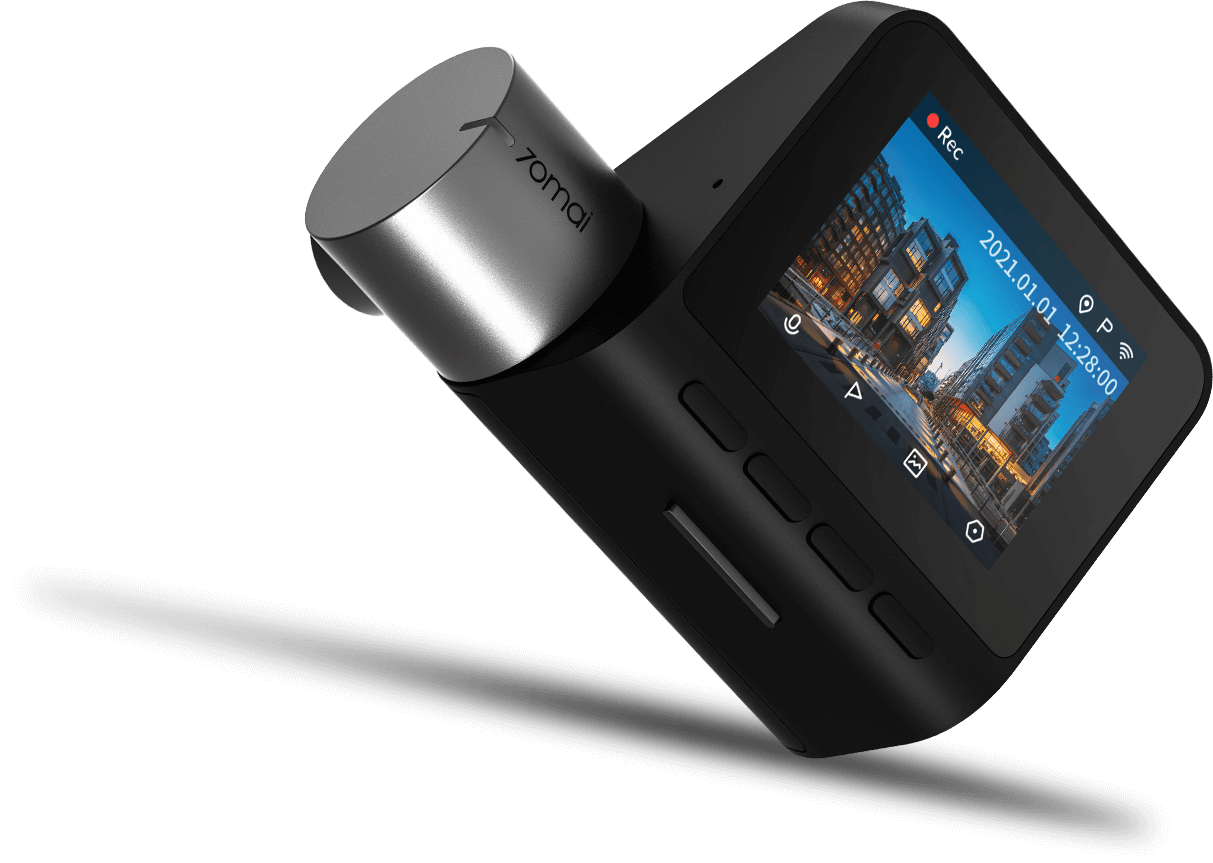 A dash cam is an important accessory for your car. I am convinced of that ever since a truck hit me on the road and claimed from their elevation they couldn't see me. I wasn't on the wrong, they were. But there was no way to prove it. Anyways, a dash cam would have made everything easier for both parties. So I recently got one.
It's called the 70mai Dash Cam Pro Plus+ which is a weirdly long name that I must say in totality since there are other versions of it which either lack the PRO or PLUS or PLUS+ branding. The model for my particular unit is A500S-1.
I got it from BNT.CO.KE. And they sent over a technician to do the wiring. Which was perfectly done, and all the cables well hidden. They are also the ones who installed my Android Auto/Carplay Head Unit, changed the car's audio system, and fixed my reverse camera. They're really good. No issues whatsoever, and very clean installations. They'll come to your house, so no pressure finding their offices.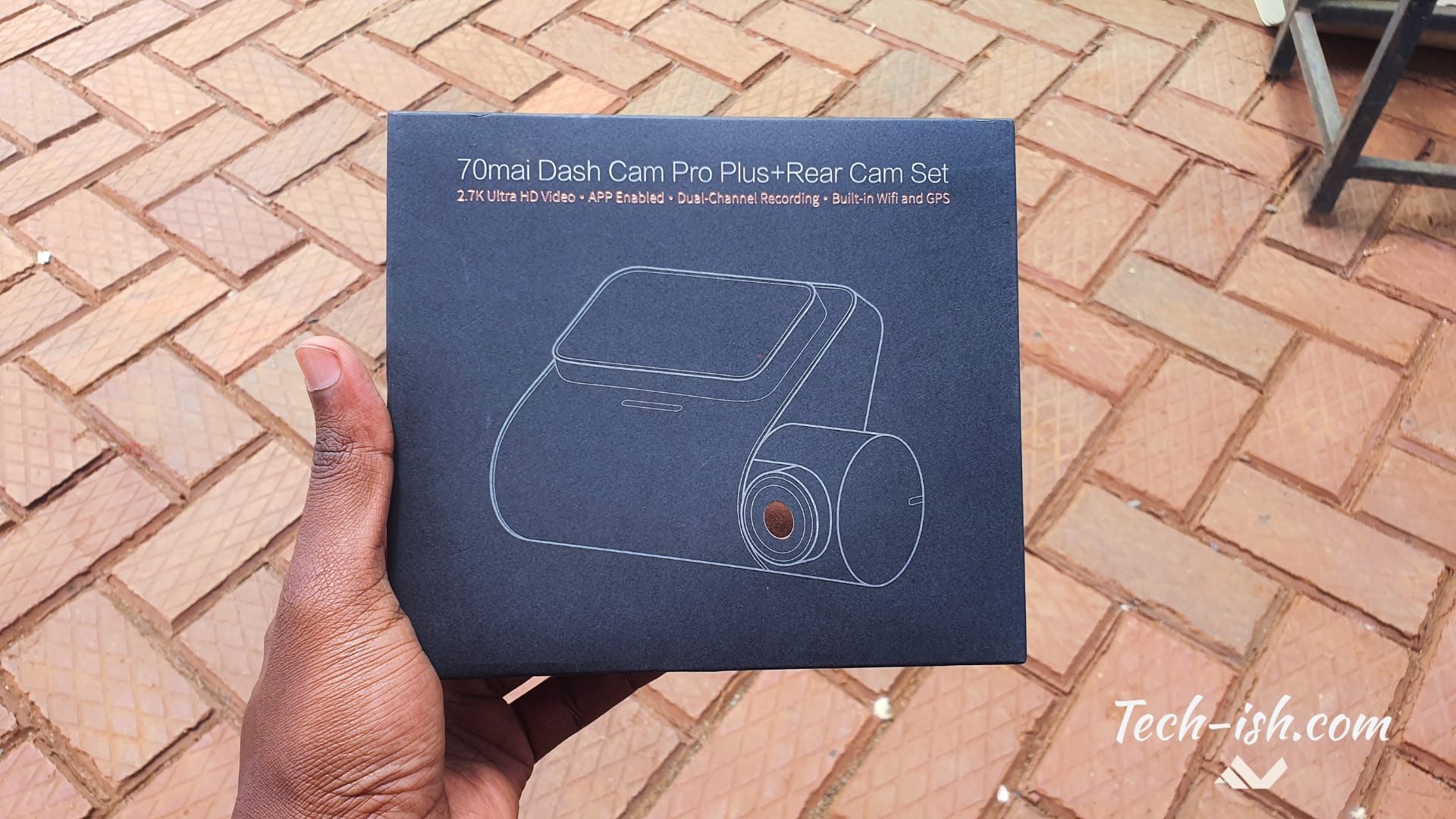 70mai Dash Cam Pro Plus+ Specifications:
Front and rear cameras – dual-channel recording
Sony IMX335 5MP sensor which can be tilted
2592×1944 recording resolution
140 degree wide-angle recording
2-inch IPS LCD Display
Advanced Driver-Assistance Systems (ADAS) Support
Built-in GPS and Route Tracking
Continuous Loop Recording
Parking monitoring and G-sensor for emergency recordings
Supports WDR(Wide Dynamic Range) and 3D DNR( Digital Noise Reduction) technology
App support
Installation:
I don't know how I would go about with the installation myself. Yes, you can do it yourself, but that would be the basic installation where you use the 12V socket on your dashboard. If you want a clean hidden installation, you will need a technician to use the hardwire kit for the camera. This kit is necessary if you want the 24hr parking monitoring to work.
For my installation, BNT did everything.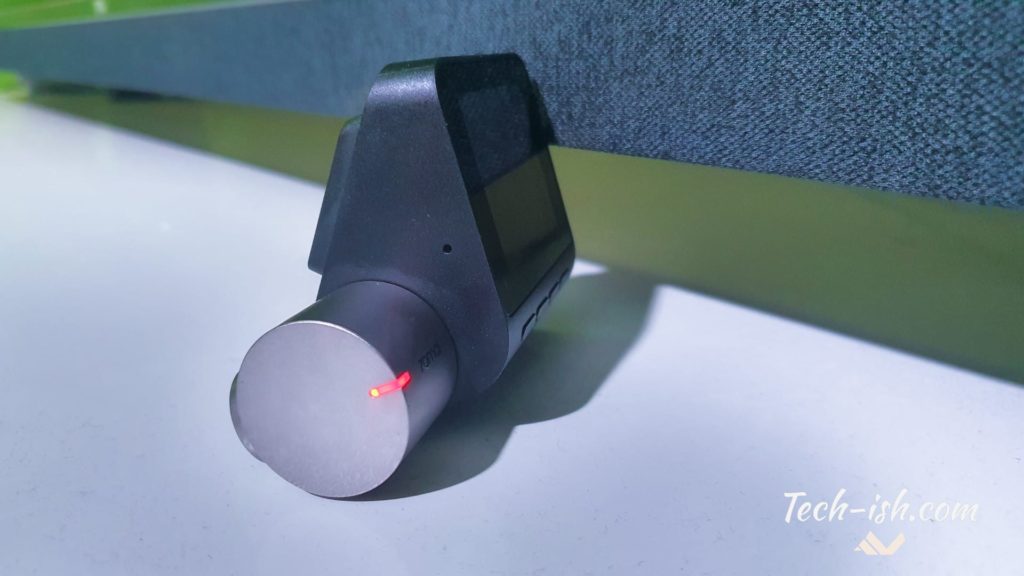 The extra perks that are really important:
So, yes I was getting a dash cam just to capture everything and ensure if anything happens, I have evidence. I wanted both rear and front views since it makes sense especially with matts and boda-boda's in town.
This 70mai dash cam has given me way more than I expected.
I am not complaining though. I have found the extra features to be quite helpful. And I believe different users will find them useful. These extra features include:
GPS and Speed tracking – the camera's inbuilt GPS keeps data on exact location. You can synchronise this data in-app to see exact location and speed on the map even weeks later when you no longer have the footage. This can be exported as an image, or as a video to show you car's journey, time, location and speed.
Audio recording – you can enable it to record audio too. Could be useful information incase needed later if something happens.
ADAS Support – This notifies you while driving. So you will be warned to be aware of the vehicle ahead incase you get too close or if your speeds change, and you will be warned if it senses you're not sticking to your lane on the road.
App Control – you can change all settings from the app on your phone. You can even download and review footage straight from your phone in a very fast and easy way.
24hr Automated Parking Monitoring – with no cloud storage, there's little you can do to see what happened if car goes missing. However, if you park in public spaces and someone does something to your car, you can review the footage when you get back to the car.
Emergency recording – Incase anything happens, you needn't worry you will lose the footage as the camera loop-records. Thanks to the G-sensor, the camera will notice impact, rough braking, or jumps, and keep a record under events. This record of both the front and back camera footage will not be deleted. If you fear the camera didn't capture whatever it is that happened, or if its something you see happening on the road and want captured and saved, there's an emergency button to press on the dash cam.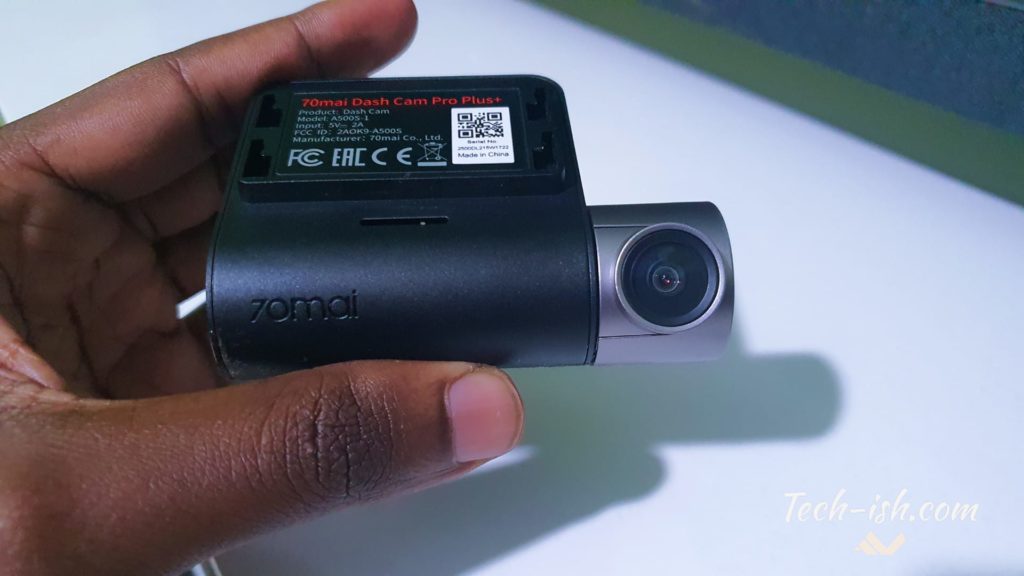 Quality of Footage:
Daytime:
I know 4K resolution would be the best for a dash cam. But they're expensive as hell. This camera's 1944p resolution is just enough. It is way above 1080p and the sensor manages to capture enough detail – including the number plates.
Note: of course these images have been compressed for web-upload.
During the day, both cameras capture details nicely. They both handle dynamic range well. That's unless the sun hits the lenses directly. However, their purpose is giving you data and evidence when something goes wrong, and in that regard, they perform.
The rear camera isn't as clear and as bright as the front camera – perhaps due to the tinting on the back windscreen. But you can properly make out the details of the vehicles behind you and their number plates.
It is important to state that this setup shouldn't be for vlogging or documenting journeys. And while yes you can do so – albeit with footage that won't win any accolades – you will need to either have a huge SD card in terms of storage, so that you don't loop over while you're still on your journey, or to stop frequently and export footage to your phone.
Nightime:
The front camera really does a nice job at night. The rear camera – again perhaps due to the tinting at the back – doesn't do so well.
From the footage I've captured at night with the front camera, I am sure I can make out number plates incase those are needed. But this is only if the cars on the road don't have their full lights on. I've noticed that when the lights are fully bright, you can't make out details very well.
While the rear camera struggles, it can help identify whatever was happening at the back.
GPS and Speed data:
I especially love that this is data I can easily access on my phone. This can help incase your insurance have any questions before compensating you, or the Police (if they ever listen in Kenya) claim your were speeding.
The breakdown is really well done, and the fact you can take screenshots, and even videos, zoom in to whichever location on the map, see your average and maximum speed is really good.
And all your driving sessions (GPS and speed included) are saved on the app. You can access them any day, and on any phone (as long as you sign in to the app). This means you can track how many KM you car has done, places it has been, how fast or slow it was driven and much more.
Parking Monitoring:
This is a peace-of-mind feature for many. Though you don't get the full view of the car, especially the sides, you can capture useful information incase of anything. For example if someone's car hits yours when reverse parking, or incase your windscreen is hit by an object etc.
You will need the hardwire cable to have this enabled. And you will get notifications every time you get back to your car about parking footage that was captured while you were away. It captures both the front and rear views.
It has its own limitations however: for example, recording time is quite limited. Sensitivity is questionable, and it takes time to come on once it realises something is happening around the car. If it's very dark, footage may not be very clear. Also, it only activates 5 minutes after parking, and there's no way to change that. So if something happens say in the 3rd minute of you parking, that won't be captured.
I've set my dash cam's sensitivity to high and I am still not getting very many clips saved when in parking despite having lots of foot and car traffic after parking. Which means you cannot completely rely on it.
ADAS Support:
While almost unnecessary for people with modern cars, you may find this useful. This is support for Advanced Driver-Assistance Systems.
Basically the camera can see lanes on the road, and cars ahead of you. If it thinks you're moving too close to the car in front, you will be warned. If it thinks you're departing from your lane, you will be warned.
It needs calibration however. And that requires you to find a well-marked road where the lanes are visible.
The calibration process that takes less than 5 minutes provided the camera can see the lanes well, and you've angled the lens (which can be tilted) properly in line with the horizon, and with the front of your car.
So, should you get it?
Yes.
Get any dash cam you can just for the peace of mind especially when dealing with insurance or the police. And if the features on this one amaze you, then it is a good one to consider.
If you have any questions, leave them below. (I would love clarifications on legality in Kenya. I came to understand that in certain jurisdictions dash cams are illegal.)
Summary
I love this Dashcam. And being my first dash cam, I may be completely biased.