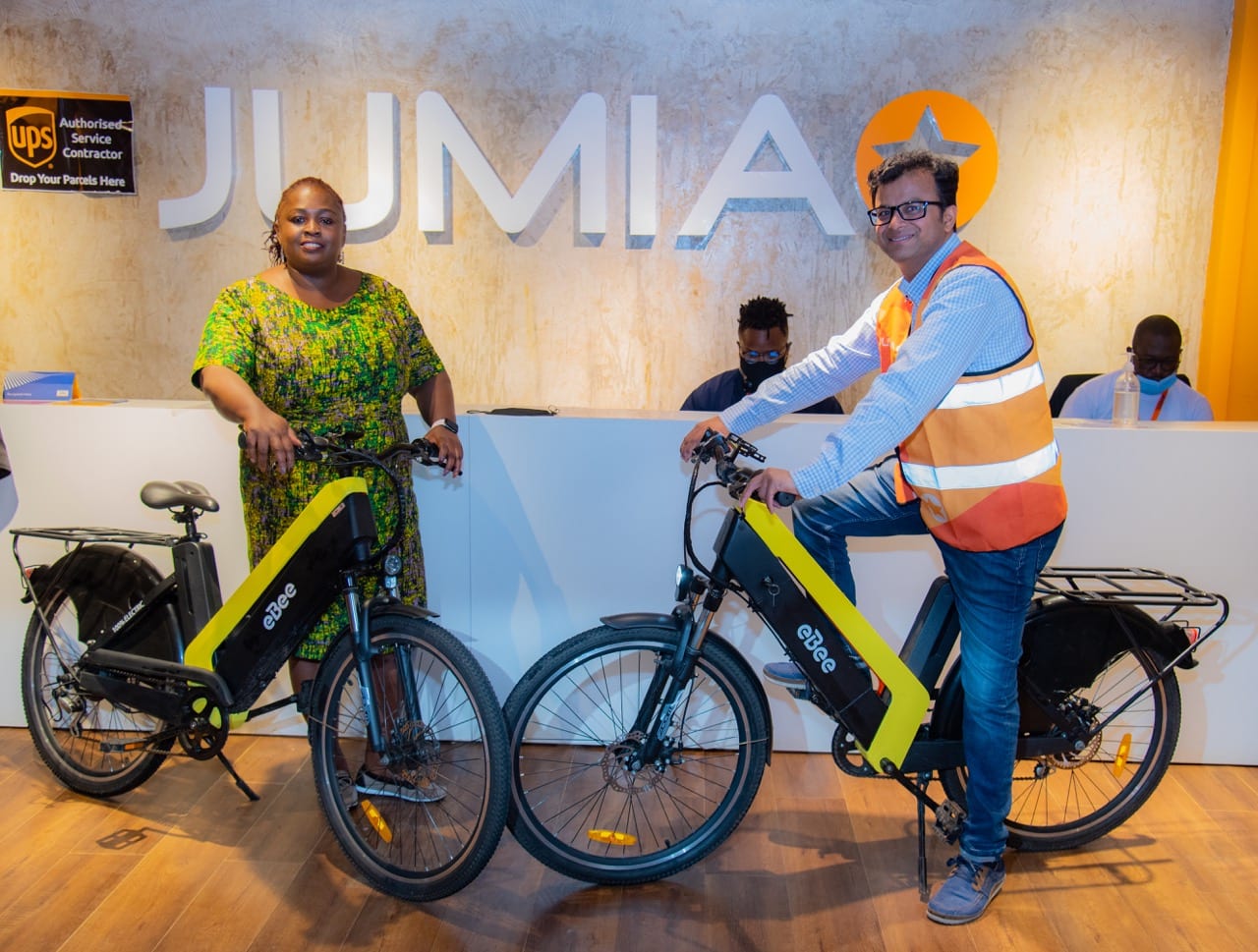 Jumia is switching to using electric bicycles for delivery in Nairobi. This is part of a pilot program in which the Ecommerce giant has partnered with eBee Africa, who will provide the electric solution.
With this move, the savings will eventually translate into lower delivery fees for consumers while the riders will get higher income. This is because E-bicycles do not consume fuel and have lower maintenance costs compared to ordinary motorcycles. At the same time, CO2 emissions will be reduced.
About the e-bikes used:
The e-bikes Jumia riders will be using come equipped with a powerful electric motor and battery that can last an entire day of deliveries after a 4-hour charge.
eBee Africa will also be offering special rates for Jumia's logistics partners to encourage the uptake of eco-friendly modes of transport.
Comments from Jumia and eBee Africa:
"The most exciting thing about e-bicycles and electric vehicles (EVs) more generally, is that they make business sense! It's a win-win for society and the bottom line. This pilot with eBee is the beginning of a conscious push across Africa into EVs. We hope we can play a part, as early adopters, in speeding up the penetration of the industry in Africa," said Jumia Services Country Manager, Ankur Agarwal.
"eBee Africa provides the electric solution to mass transportation in rapidly-growing African cities. By partnering with Jumia, we aim to facilitate their deliveries in Nairobi using an end-to-end 0 emission transport network. Providing affordable, worry-free, and clean mobility contributes to our mission to empower every man and woman to do business and to be in charge of their future. Our audacious goal is having 1 million eBees on the road in sub-Saharan Africa by 2030," said eBee Africa MD, Olivia Lamenya.