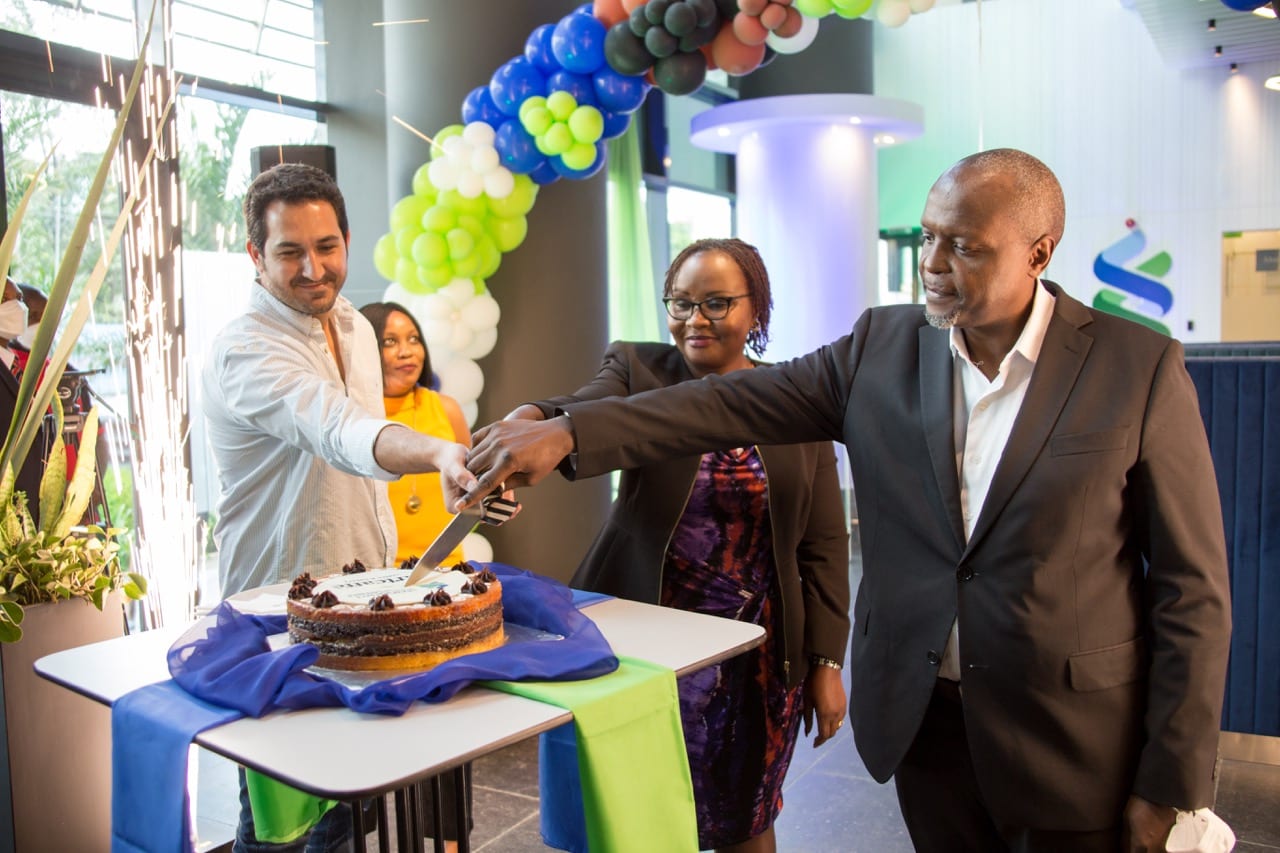 Standard Chartered Bank on Thursday announced its first co-shared space with ArtCaffe. The space is at Britam Centre, Upper Hill and offers 24×7 services including mobile express baking, ATMs, phone banking services, electronic cheque and cash deposits, in what the bank has described as a luxurious ambience.
The launched centre will be managed using the Universal Banker – a new model where bank staff are unskilled on all facets of banking, and should therefore be able to attend to a cross section of clients' needs.
Standard Chartered says they've already trained 50 staff on the Universal Banking model.
The services in these centres will include:
Sales & Advisory Services in a relaxed ambiance
Self-Service support – deposit cheques, cash and withdraw cash at the ATM machines
Digital Self-Service support through iPads
A trained bank representative to handle a cross section of banking  requests
The bank says the "Sales & Service Centres" will be set up in proximity to customers' homes and offices thus enhancing Standard Chartered's reach and physical presence as part of its distribution optimisation strategy. 
The bank also says it will be rolling out other sales and service centres at Junction, Sarit Centre, Village Market, Kitengela, and another co-shared space with ArtCaffé in Nanyuki. 
This new move, the bank explains, is in line with their strategy which seeks to leverage on technology to make services more efficient and readily accessible through alternative channels away from the traditional brick and mortar.
In the last the last 2 years, the bank has recorded a 29% decline in footfall within its branches as majority of clients moving to alternate channels.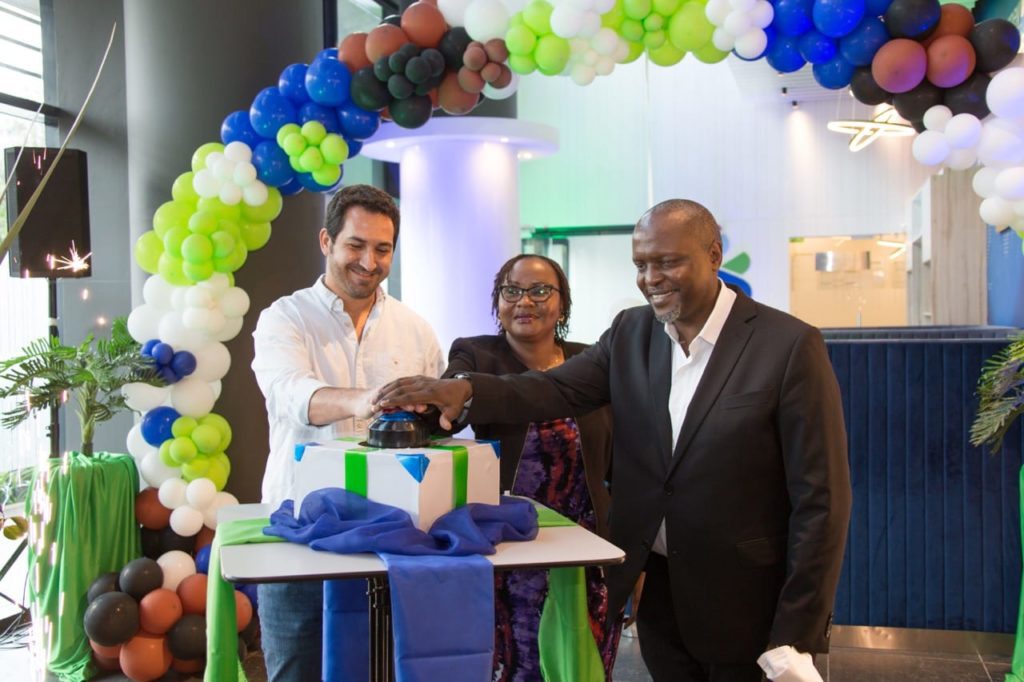 Comments from Standard Chartered and ArtCaffe:
Speaking during the launch, Standard Chartered Bank CEO, Kariuki Ngari said: "As more branch traffic shifts to digital, banking providers have a massive opportunity to reinvent the fundamental role of the brick-and-mortar channel. By innovatively leveraging technology solutions, Standard Chartered's Sales & Service Centre make everyday banking products and services available down your street. The Centres are strategically located in proximity of where our customers predominantly live and work, thus making us more accessible and visible to our customers."
According to Standard Chartered Head of Consumer, Private and Business Banking Edith Chumba, the Bank's model has always been relationship focused, with the aim of providing a whole gamut of services to customers and not stop at one. "In an effort to enrich the relationship that the Bank shares with its customers, the new distribution channel combines the Bank's world class digital banking capabilities with excellent face to face service to make banking fast, friendly and accessible to Customers. We promise to give you more than just cash in a comfortable and luxurious environment" Edith adds.
Sagi Vaknin, CEO of the Artcaffé Group, said: "At Artcaffé, we are always looking for innovative, new and relevant ways to reach our customers, and to create beautiful and welcoming spaces and inspiring experiences.
"We're very excited to partner with SCB at our newest and biggest branch at Britam Tower, where customers can now enjoy delicious Artcaffé meals and drinks while seeking financial services. Our Britam branch is also a new meeting place and networking hub Upper Hill, where our customers will be able to host corporate events of up to 500 people. This new branch is a demonstration of our agility and diversification in a recently tough climate, and is a fantastic new addition to the growing Artcaffé family and series."